Lazy Bastard
A burger den of ridiculous comfort food
Looking for the best burgers and hotdogs in the metro to satisfy your craving? Lazy Bastard seamlessly fills your raging tummy. Get ready for this hole-in-the-wall late night burger joint situated in an underground place along Jupiter Street, Makati City. This New York-style burger chain serves ridiculously amazing premium burgers, epicurean hotdogs and satisfying all-day breakfast sandwiches.
The burger joint's distinct name sounds comical and ambiguous in some aspects, but according to its managing owner, Patrick Cuartero, "the name is what you become after eating our food'.
Lazy Bastard resembles a cool, hip New York pub – minimalist yet trendy interiors, big chalkboard displaying the menu, modern music in the background, laidback vibe, a 16-seater dining area, and its signature signage "Long Live Bacon". There's a secret speakeasy bar called ABV (Alcohol by Volume) connected behind a hidden door at the front showcasing a good selection of cocktails, wines and other alcoholic drinks giving guests some exclusivity for parties and events.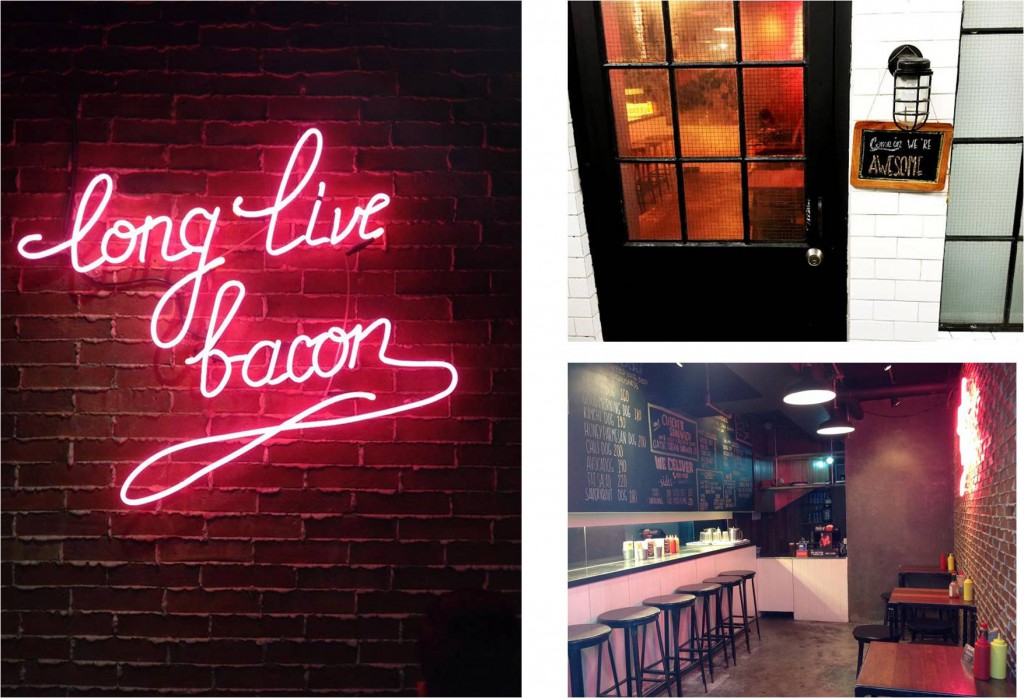 Lazy Bastard offerings include a vast selection of well-loved comfort food such as burgers, hotdogs, sandwiches and other mouthwatering specialties.
Begin your energetic food escape with their best-selling Bacon Cheeseburger (P220), made from light-crisp bacon weave, 100% charcoal grilled big beef patties and other freshly selected ingredients on a soft, buttery potato bun.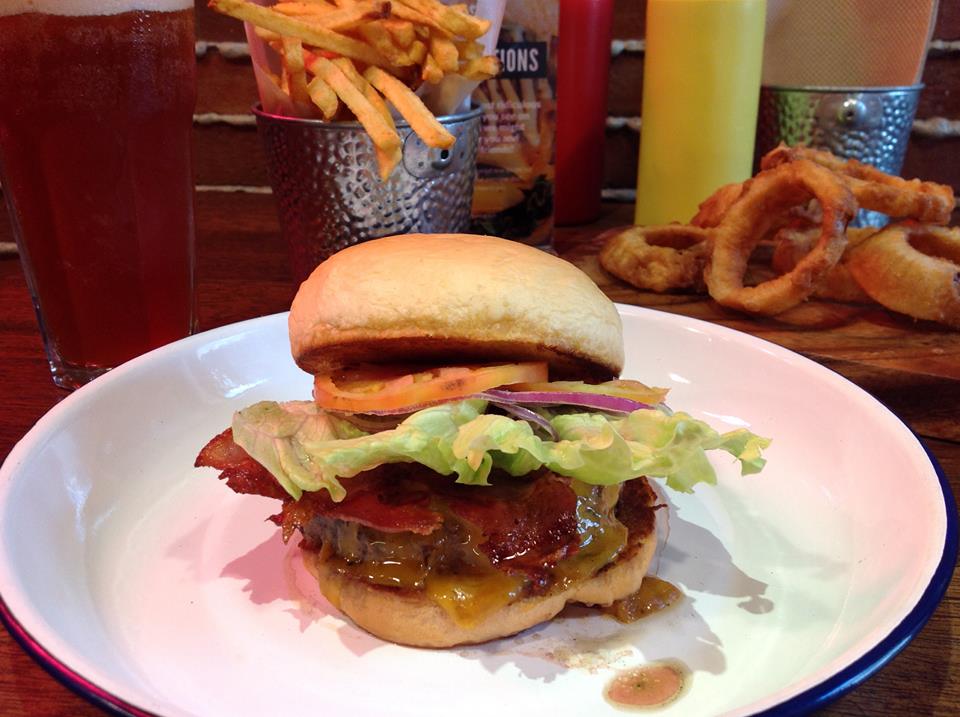 Bacon Cheeseburger
Another crowd pleaser would be their hotdogs, seen as one of the city's favorites. Take their Honey Parmesan Dog (P200), a beef hotdog wrapped in crispy bacon, sprinkled with local honey and arugula; or their Chili Dog (P200), beef hotdog coated in crispy bacon, sour cream, melted cheddar cheese, and a little bit of spicy chili.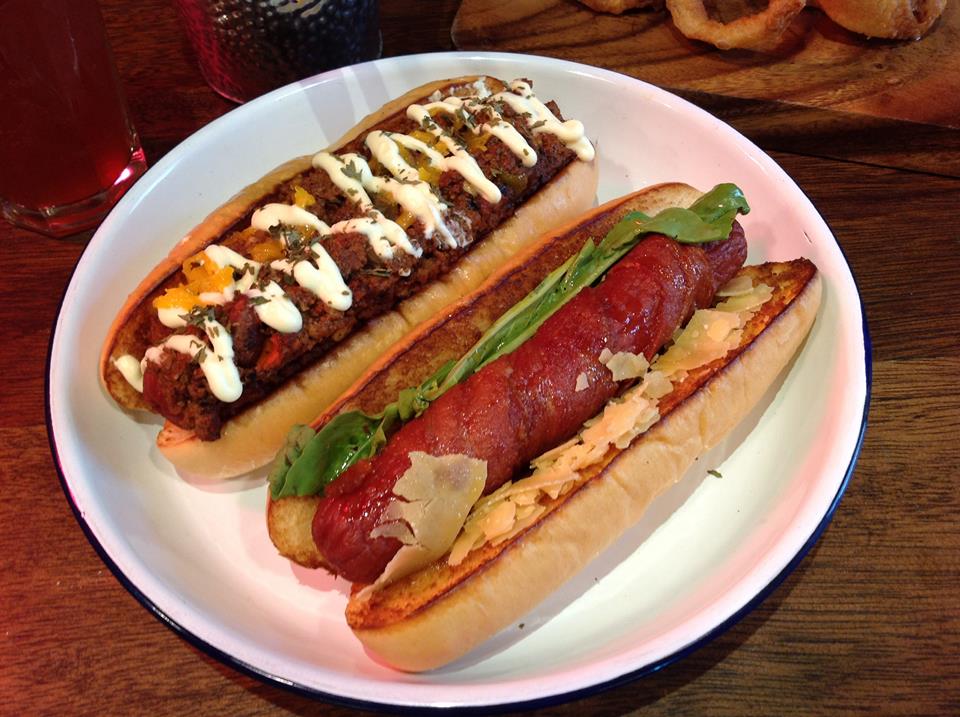 Chili Dog (L) and Honey Parmesan Dog (R)
They also have their signature all-day Create-Your-Your-Own Breakfast Sandwiches where you can select or add to any meal choice to create your own sandwich. A popular choice is the combination of lightly-toasted, fluffy Pancakes (P40), juicy Longanisa Patty (P60) and Egg (P30).
Create-Your-Own Breakfast Sandwich
If you are looking for the top destination for great burgers and hotdog sandwiches in the metro, simply pay a visit to their place anytime. Enjoy their generous servings and you too will become a certified Lazy Bastard.


Article by: Adrian Pempena
Photo courtesy of: Adrian Pempena; Lazy Bastard
Basement floor, 22 Jupiter Street, Makati City, Philippines
02-832-5330
11:00 am to 2:00 am Daily
info@lazybastard.ph