Bluesmith Coffee in Makati: People's comfort zone in the city
Just as goldsmiths refine gold and blacksmiths forge iron, Bluesmith molds an image of a coffee and food artisan, an entity that creates something refined out of something raw. This café in Makati dedicates itself to providing specialty coffee, good food, and a friendly atmosphere, which all equates to comfort. Bluesmith Coffee is all about comfort, specially tailored for those who seek it in the city.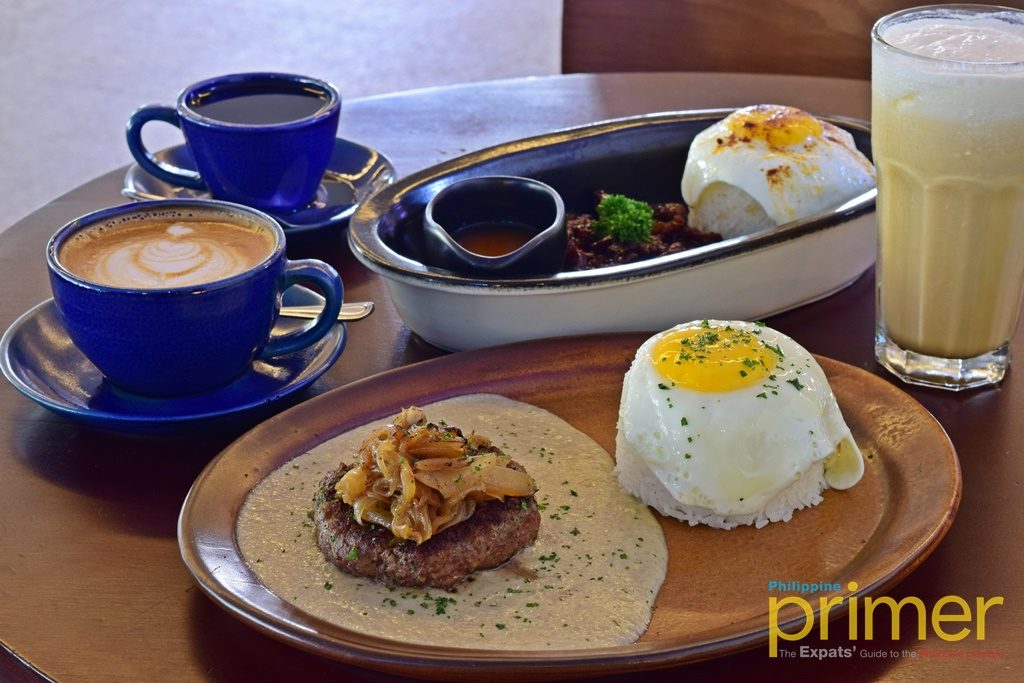 Currently with branches in Magallanes and Greenbelt in Makati and Ayala Malls the 30th in Pasig, Bluesmith Coffee is an affable place to gather with friends, family, and important people. The place has the familiar feeling of a home, a place where you can easily get comfortable in. While the café has artistic industrial elements, the place overall evokes a cozy atmosphere because of the presence of wood furniture and plant décor.
Bluesmith Coffee at Greenbelt opened in December 2017.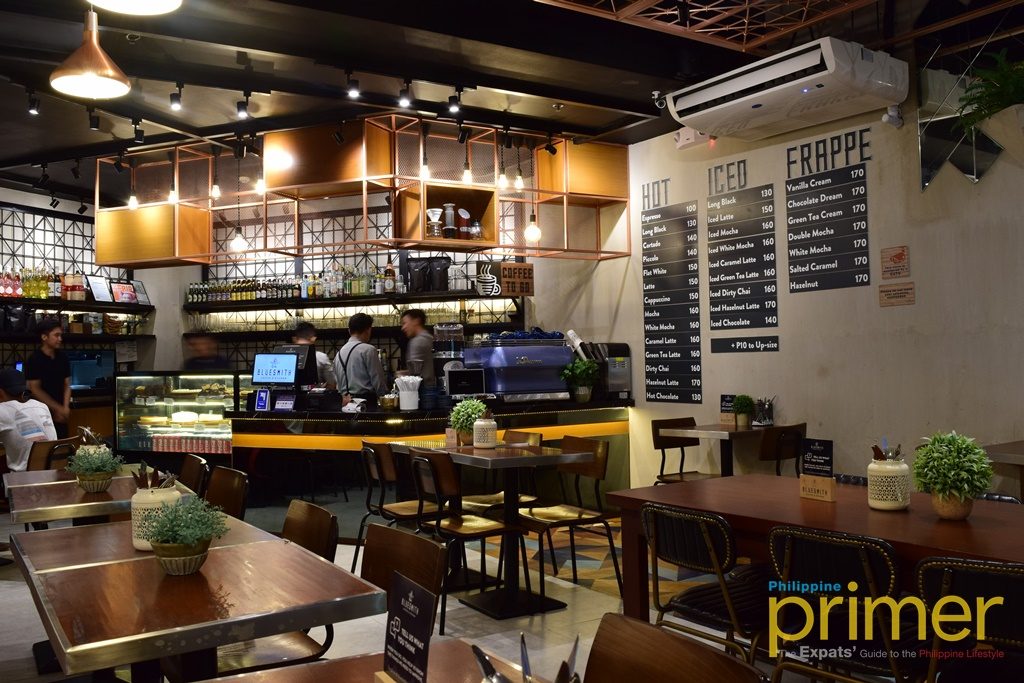 Bluesmith Coffee is a nice place to spend time with friends and family.
The menu is composed of familiar comfort food, so choosing your meal takes little effort. It's not so complicated, as they like to say at Bluesmith, to "find your comfort." And when you say comfort, it is almost always breakfast—or should it now be brunch?—that first comes to mind. Breakfast or brunch, there is something special and comforting about food born to the morning.
A perfect serving of comfort to start with is the Bluesmith Beef Tapa, a dish that strongly resonates with local breakfast lovers. The beef tapa (cured beef) is tender and pleasingly juicy, a bit on the sweet side, which makes a good combination with fried egg and a dip of pinakurat (spiced vinegar).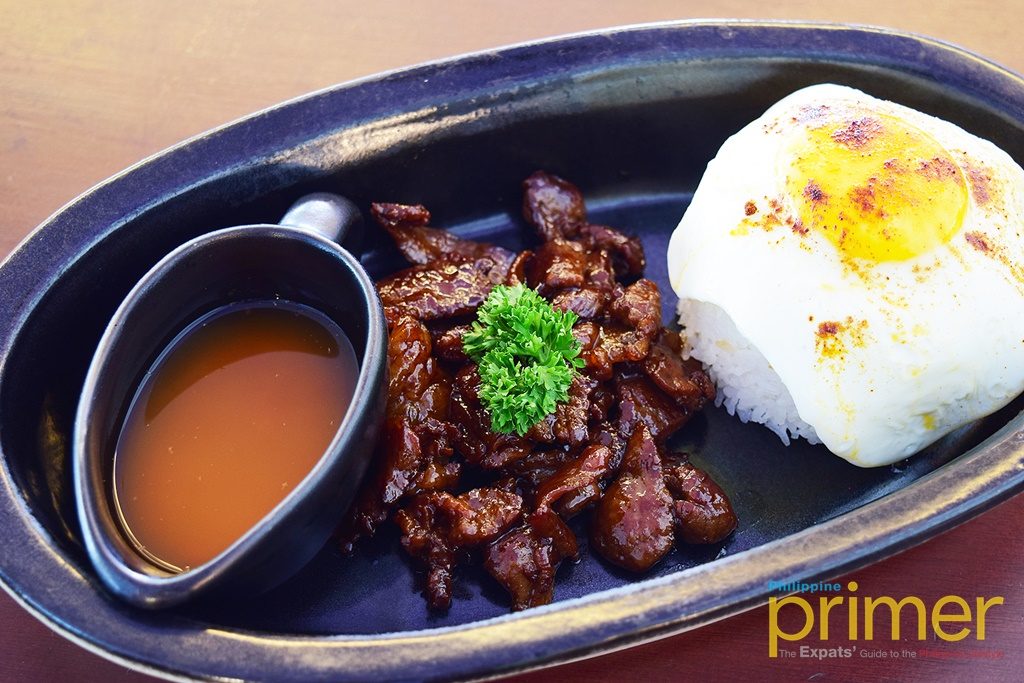 Bluesmith Beef Tapa (Php 310)
From their Mains, one of the best-selling dishes is their Wagyu Burger Steak, which provides a very consistent tender chew in the mouth. An interesting fact is that their Wagyu beef comes from a Japanese cattle breed raised in the Philippines, and yet the quality remains the same. The creamy milk gravy served with the beef is a perfect match with this delicate meat.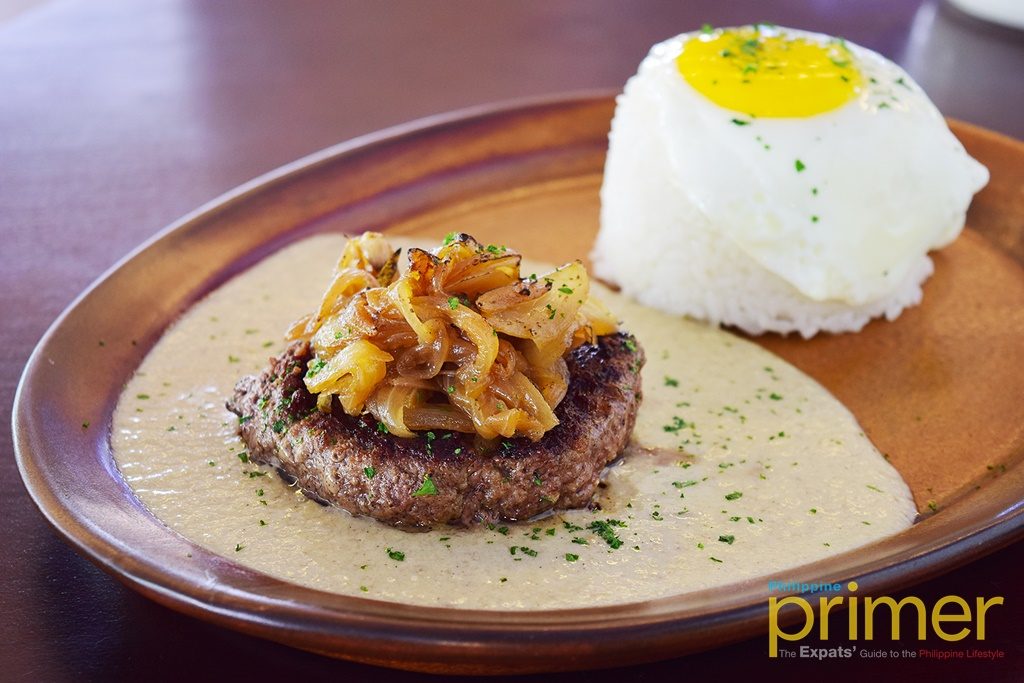 Wagyu Burger Steak (Php 410)
As to their coffee, another symbol of comfort, Bluesmith also offers something special. Staying true to their name, Bluesmith roasts their own beans, which come from around the globe, at their roast store in Pasong Tamo, Makati. They feature different coffees every few months. At the time of writing, Bluesmith at Greenbelt features a special blend of beans from Panama and Brazil and single-origin coffee from Ethiopia.
To best appreciate the aroma and flavor of their coffee, especially the single-origin coffee, have it served via Chemex or V60 which gives you a clean and rich brew. If you want it a bit stronger, go for Aeropress. Or their 24-Hour Cold Brew if you want it strong and smooth—and refreshingly cold.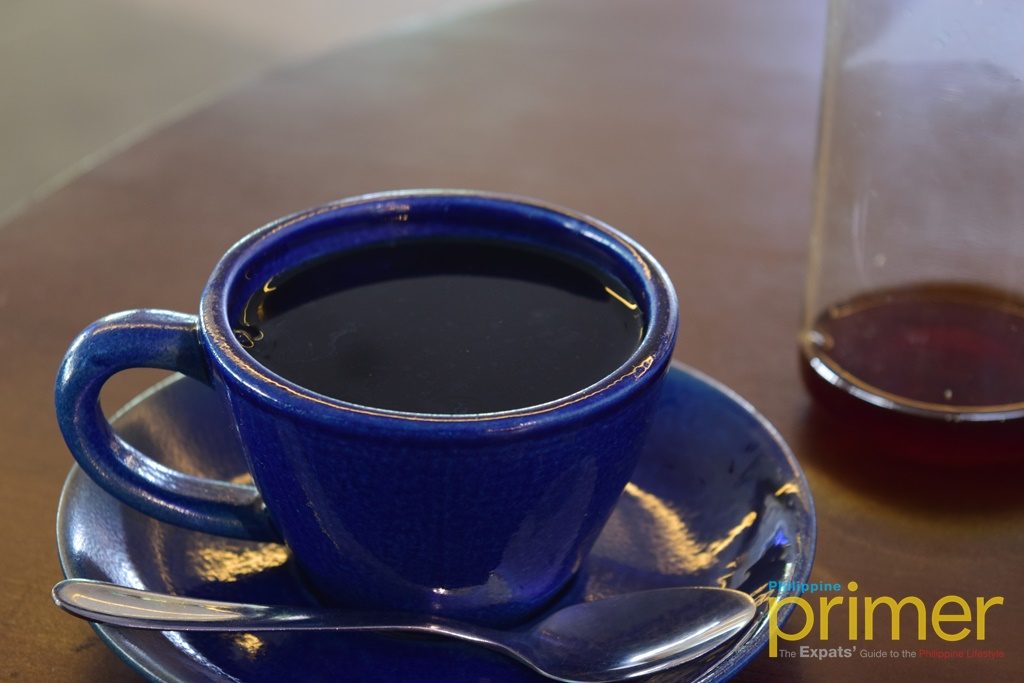 Single-Origin Coffee (Php 160)
You could also go for a classic cup of latte.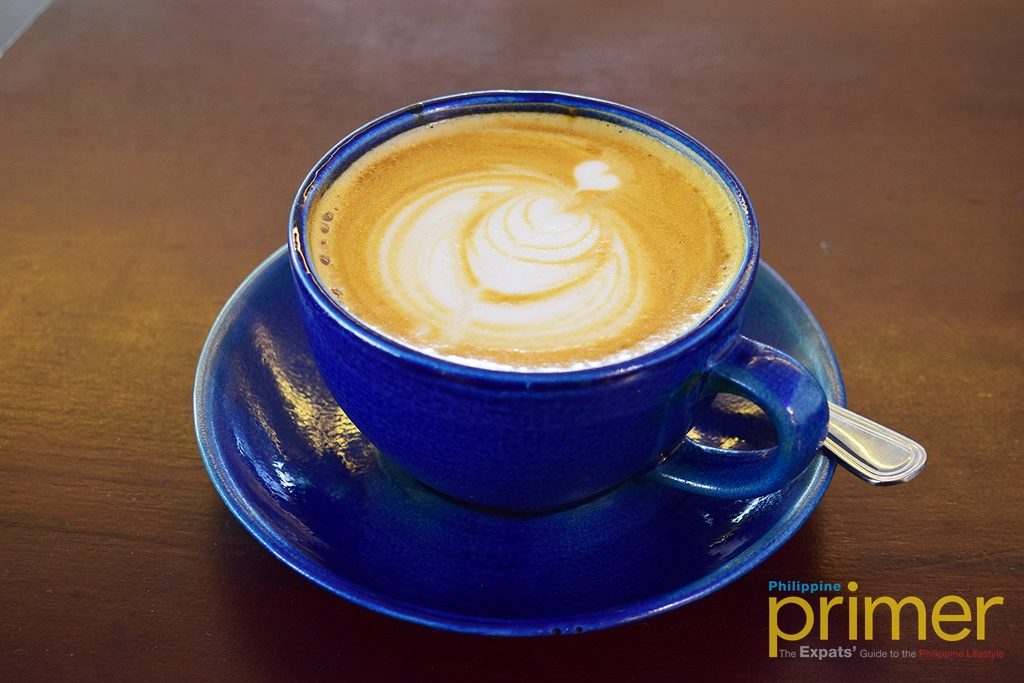 Latte (Php 150)
Bluesmith Coffee also offers non-caffeinated drinks, wines, and beers. The Greenbelt branch is a particularly peaceful place to spend time in during the day, while in the evening it turns into a teeming hangout where friends and family come for conversations over good food and coffee. If all you seek is comfort, Bluesmith Coffee has pretty much created a home out of it. All you need to do now is to step into this comfort zone.
---
Written by Rei Leaño
This also appears in Philippine Primer Japanese Magazine's September 2018 issue.
General Information
3/F Greenbelt 3, Ayala Center, Makati City
02-752-4183
0917-705-3526
11 am to 11 pm (Sun. to Thu.); 11 am to 12 mn (Fri. to Sat.)