Bizu Patisserie in Makati Serves European-Themed Bread and Meals
Updated October 2, 2019
Bizu Patisserie in Greenbelt 2, Makati City is a posh and perky Parisian-inspired patisserie that serves a unique and healthy selection of pastries and meals. This patisserie's name was inspired by the French word "bisou" which means kiss. It is also very similar to the Filipino term "beso" which means greetings through cheek kisses.
Bizu Patisserie wants to fill people with happy and inspiring kisses, and that is what you might just feel with their perky pink and purple theme that you can find throughout the restaurant.
The patisserie wants to evoke a feeling of happiness when dining at the establishment, hence, the mood can be considered to be quite light and provides the ideal backdrop for a casual lunch out or a simple yet romantic dinner.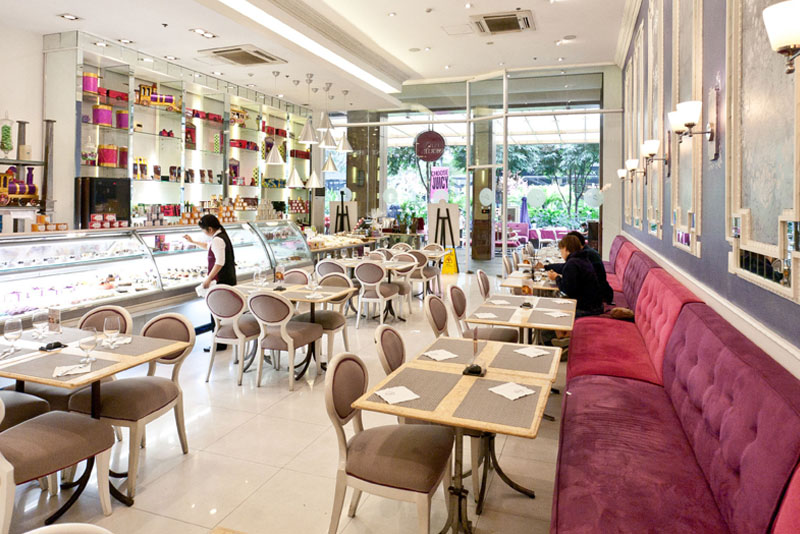 IMAGE Bizu Patisserie
Bizu Patisserie is known for its delicious cakes and pastries, but another healthy must-try is their fresh salads like the Salmon Crepe Salad (Php 375). Its baby greens are so fine that you don't have to worry about grinding them in your mouth. The chewy crepe, mozzarella cheese, salmon, thick yolk, and Bechamel sauce will surely create a party in your mouth!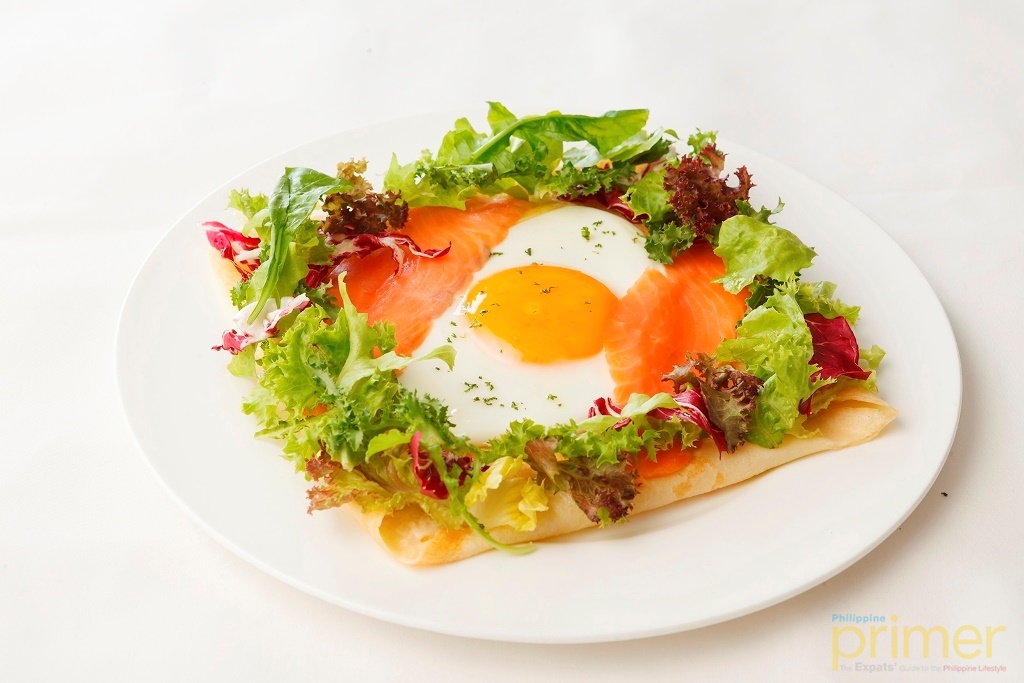 Salmon Crepe Salad (Php 375)
The Truffle Salad (Php 395) is a healthy mix of baby leaves, sauteed mushrooms, lardons, croutons, cherry tomatoes, and hard-boiled egg. It is made even more refreshingly aromatic and tastier with a mixture of parmesan cheese, truffle sauce, hollandaise sauce, and lemon vinaigrette.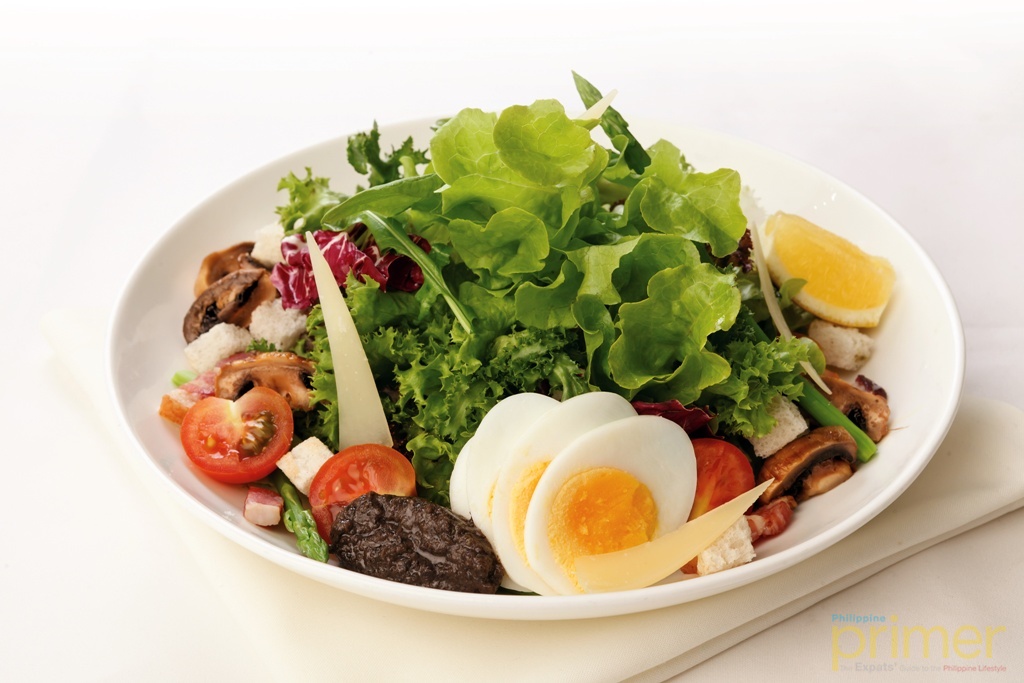 Truffle Salad (Php 395)
Of course, a visit to Bizu wouldn't be complete without sampling their delicious bread and pastries. They have a variety of European-themed pastries such as macarons and scones, however, they also have Italian bread such as Foccacia (Php 235) and Ciabatta (Php 130) that guests surely love to sample as they come in a variety of flavors such as rosemary, olive, tomato, and pesto.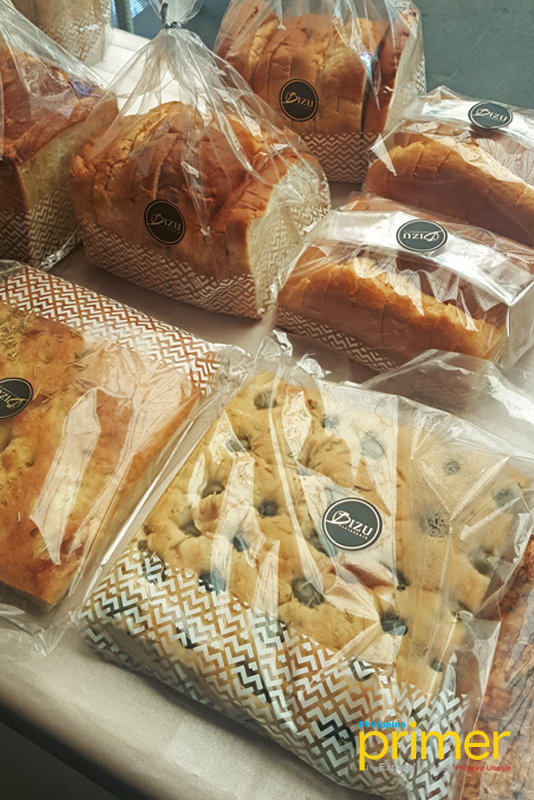 Regular Focaccia (Php 235) and Regular Ciabatta (Php 130)
In all, a visit to Bizu Patisserie is a pleasant experience that you would want to revisit from time to time.
How to get here 
From Ayala Avenue, head towards Paseo de Roxas and go onto Legaspi street, afterward, make a right onto Greenbelt Drive. Bizu Patisserie is located in Greenbelt 2. Mall parking is available at Greenbelt 1 and 2.
---
A version of this appeared in Philippine Primer's Japanese Magazine Vol. 138.


Greenbelt 2, Ayala Center, Makati City