Yoshinoya, Glorietta
Yoshinoya, a restaurant that serves beef bowls, was established in Manila in 2002. As of this moment, there are 7 branches in the Philippines that are flocked by countless of customers.
This restaurant takes pride in its secret sauce that is full of flavour. Yoshinoya has preserved its traditional cooking style for years, and because of its exquisite beef bowls, Yoshinoya is now loved by the world.
You'll be satisfied by Yoshinoya's beef bowl in the Philippines. It is recommended that you come here with your friends.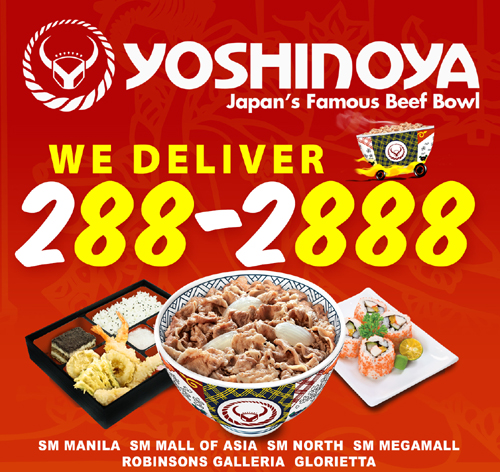 Store Information
Glorietta 1, 208 SM Makati Pedestrian Overpass, Ayala Center, Makati, 1224 Metro Manila
02 6253662; 02 8938176
10 a.m. to 9 p.m. (Mon. to Sun.)