Gyoza Bar
And because we all love Osaka Ohsho's gyoza, the Relish Group has a surprise treat for us.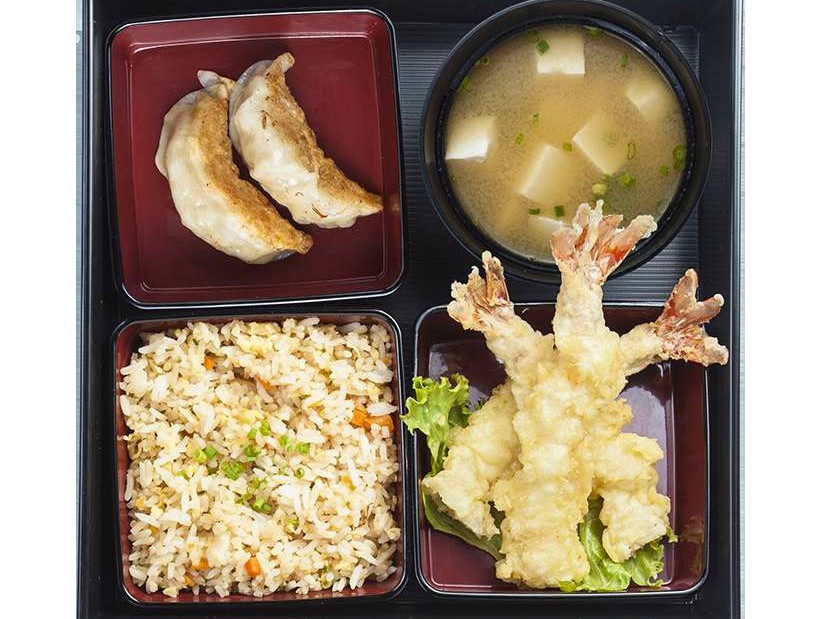 TEMPURA SET. Have an appetizing lunch at Gyoza Bar! (Photo by Angelo Hongo via zomato.com)
The Relish Group, which brought Wee Nam Kee and Osaka Ohsho to the Philippine shores, now brings us another food place Japanese cuisine lovers will surely love—Gyoza Bar, a food express that sells bento boxes is opened this March 30 at Glorietta 4's Food Choices.
If you're looking for a place that sells express Japanese food, see Gyoza Bar for they have choices of bento boxes and gyoza set perfect for those who would love to devour on their Japanese food conveniently. Their bento boxes consist of chahan rice, miso soup, main course, and gyoza.
Head on over to Gyoza Bar and have a taste of their best-tasting dishes at a very reasonable price!
Food Choices, 3/F, Glorietta 4, Ayala Center, Glorietta Complex, Makati City, Metro Manila
11:00 am to 11:00 pm