Fatburger in Glorietta: The Last Great Hamburger Stand™

Have you ever had a burger that tasted so good you wanted to make a meal of it, yet you knew it wouldn't be possible without buying more than one? The people of Los Angeles have had that concept for decades thanks to Fatburger.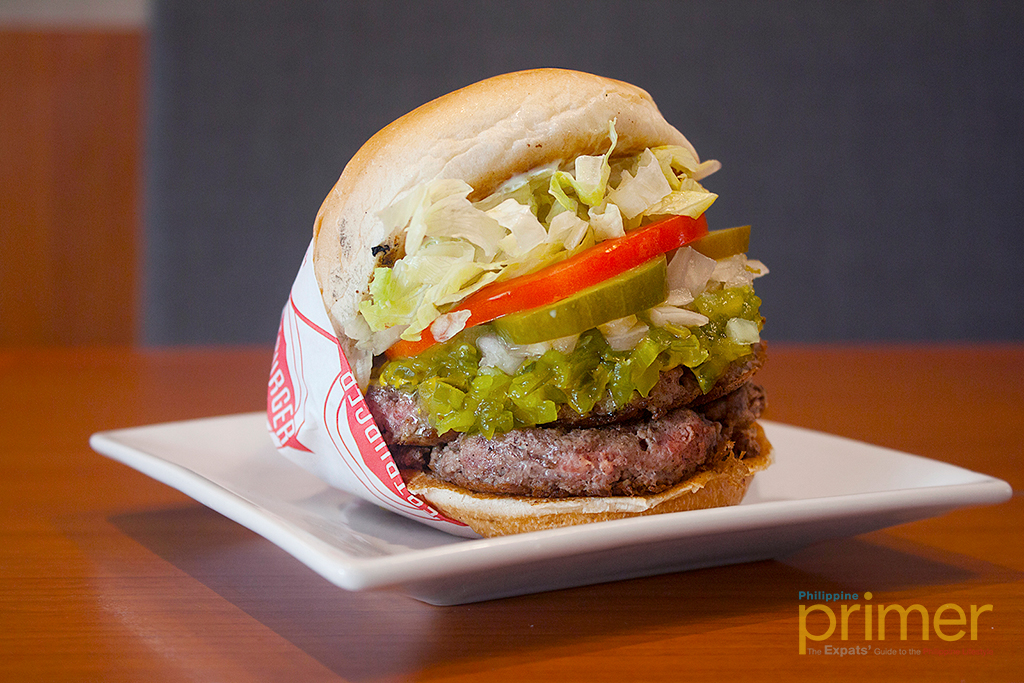 THE FATBURGER. It's a meal in itself, and this one's a Double.
The idea behind Fatburger, dubbed The Last Great Hamburger Stand™, came from its founder, the late Lovie Yancey. She had this idea of serving burgers so big it was a meal in itself. Her burger stand along Western Avenue in Los Angeles churned out custom burgers for its hungry customers, which included the likes of Redd Foxx and Ray Charles, two of LA's most popular entertainers.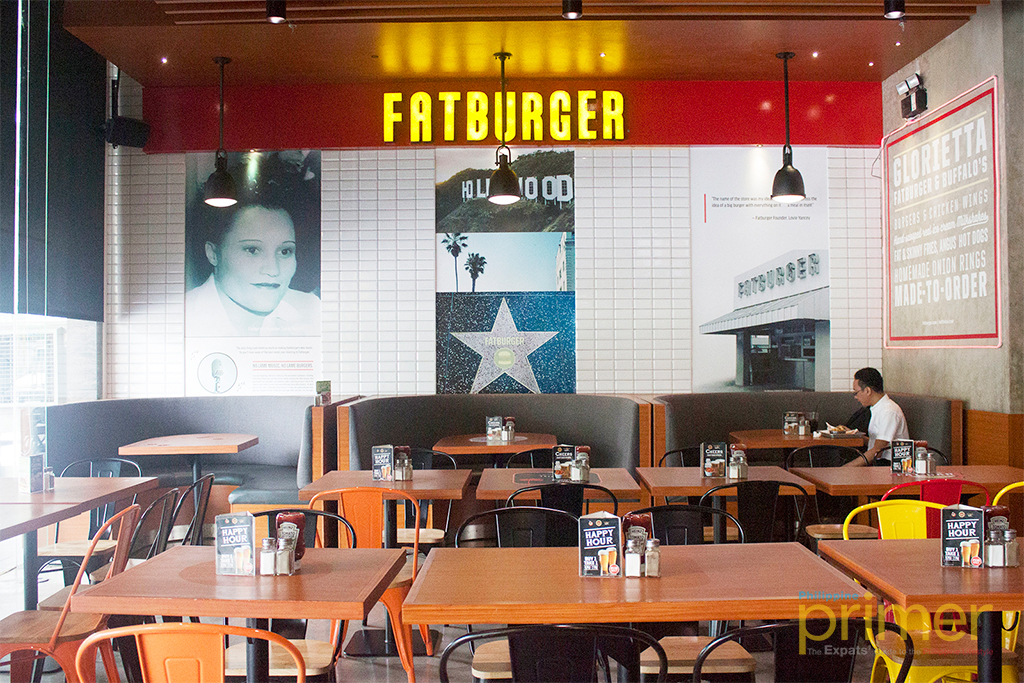 Every burger you got at Fatburger is cooked to order, a trait that sets it apart from other fast food joints. Fatburger Makati stays true to that tradition, only they tweak the taste to suit the Filipino palate.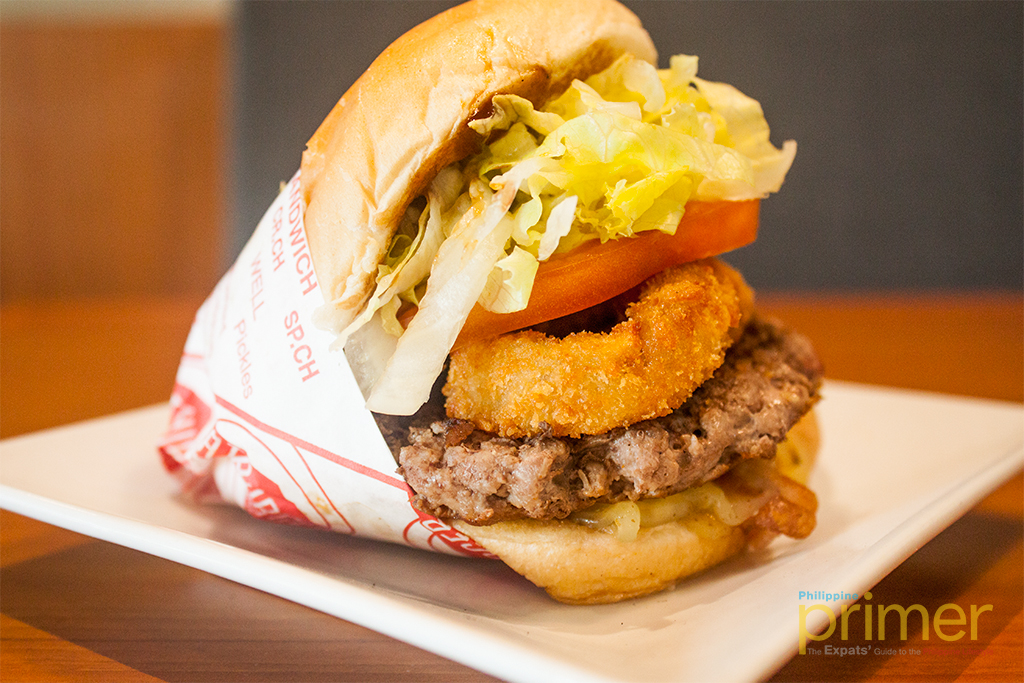 WESTERN BACON BBQ BURGER. Our pick for their best burger, thanks to what goes in between the buns.
One of their best burgers is the Western Bacon BBQ Fatburger with Cheese (Php 285), a delicious rendition of something you would usually find at any Fatburger in America. It's an honest-to-goodness quarter-pound cheeseburger with onion rings instead of diced onions for that extra crunch.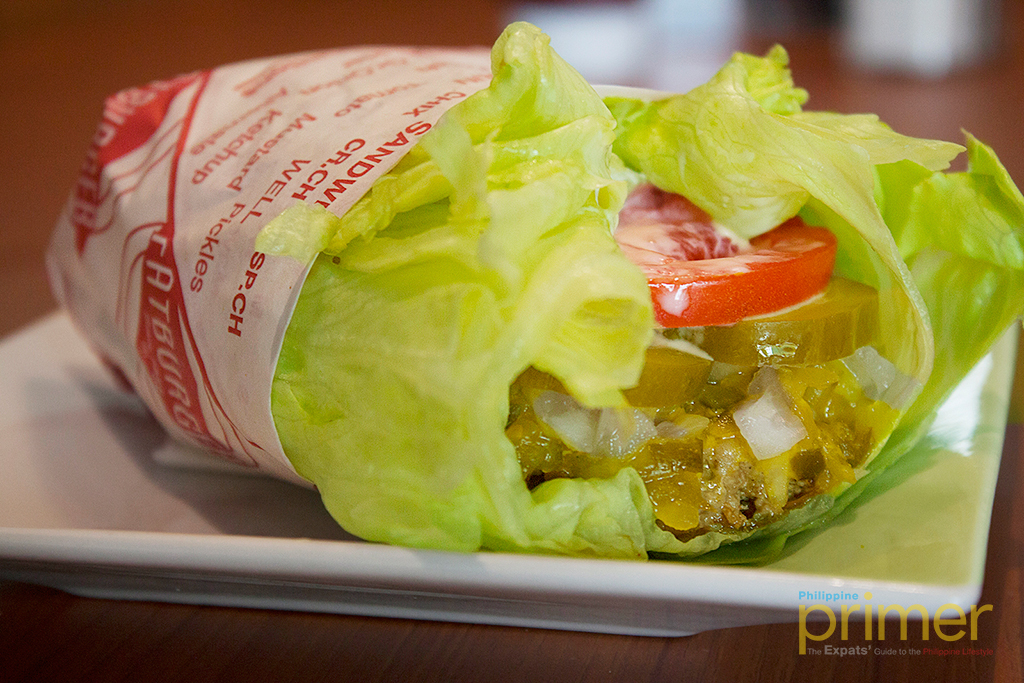 Up for a "healthy" burger? Ditch the buns and go for a lettuce wrap at no extra charge!
There's also the Fatburger Original (Php 195), their quarter-pound cheeseburger that would be a hefty meal for most Filipinos even if it feels like it shouldn't. Double it up for Php 295 if you're hunger pangs are more than usual, or go full ham with a Triple for Php 395.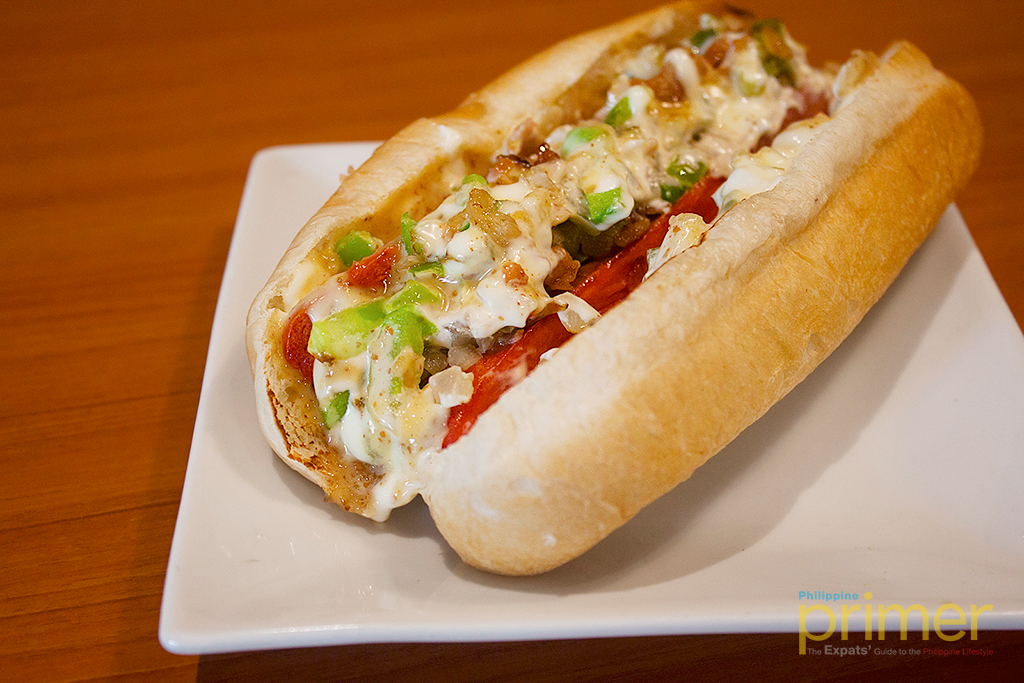 One other thing you shouldn't miss when you visit Fatburger is their Los Angeles Street Dog (Php 245). It may seem a bit too much for a hot dog, but trust us when we say it's worth every penny. It's a juicy hot dog with bacon, grilled onion, bell pepper, mayonnaise, and Fatburger's sweet and spicy mustard that you won't find anywhere else (apart from walking into a different Fatburger).
Done salivating? Good. You can now head for Fatburger, located on the ground floor of Glorietta 2, Palm Dr., Makati City. They're open from 11 am to 12 mn, Sunday to Wednesday and 11 am to 3 am, Thursday to Saturday.
---
This also appears in Philippine Primer Japanese Magazine's December Issue (Vol. 117).
Written by Andronico Del Rosario
Store Information
G/F, Glorietta 2, Palm Dr., Makati City
02-805-8615
11 am to 12 mn (Sun to Wed); 11 am to 3 am (Thurs to Sat)