G.R.eat Burger in Makati: Keeping the Food Truck Tradition Anew
Update as of January 17, 2019: G.R.eat Burger's garage in Kalayaan Ave., Makati is permanently closed. However, you can still order online from 11 a.m. to 11 p.m. via Honest Bee and Food Panda. Address and map in this article have been updated. 
Burgers used to call the streets their home. When they first came out in the Philippines, they were either sold in small stands or in food trucks. These days, you'll find them in malls and major streets.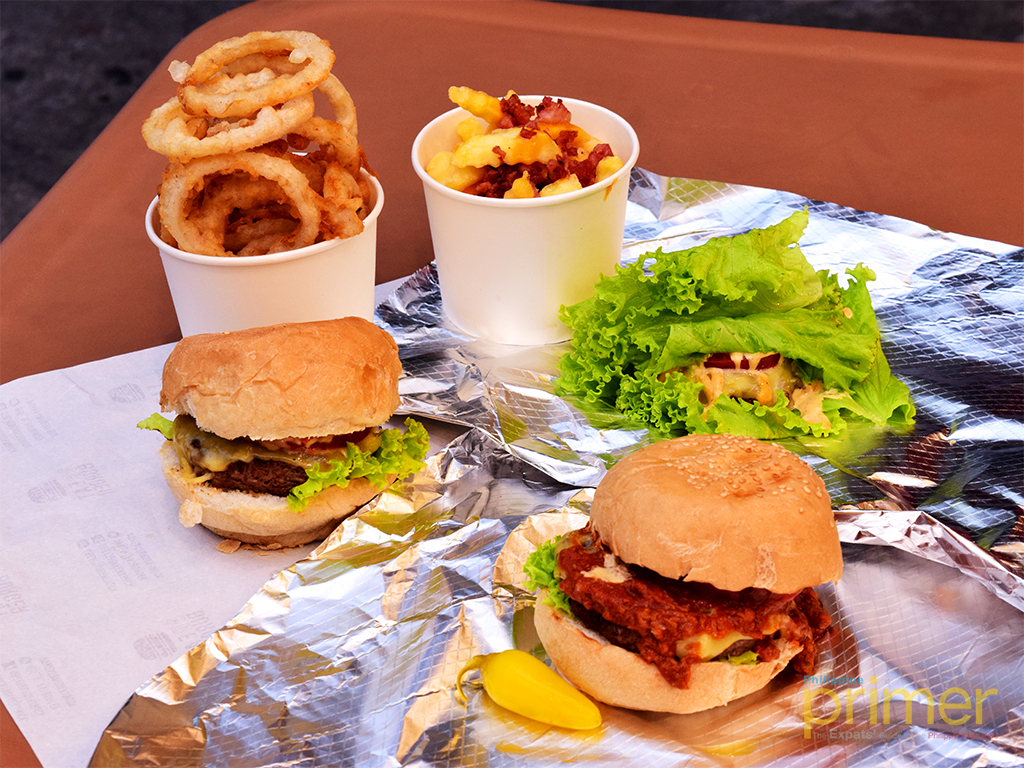 One place, however, has kept to tradition and is still associated with a food truck: G.R.eat Burger Truck.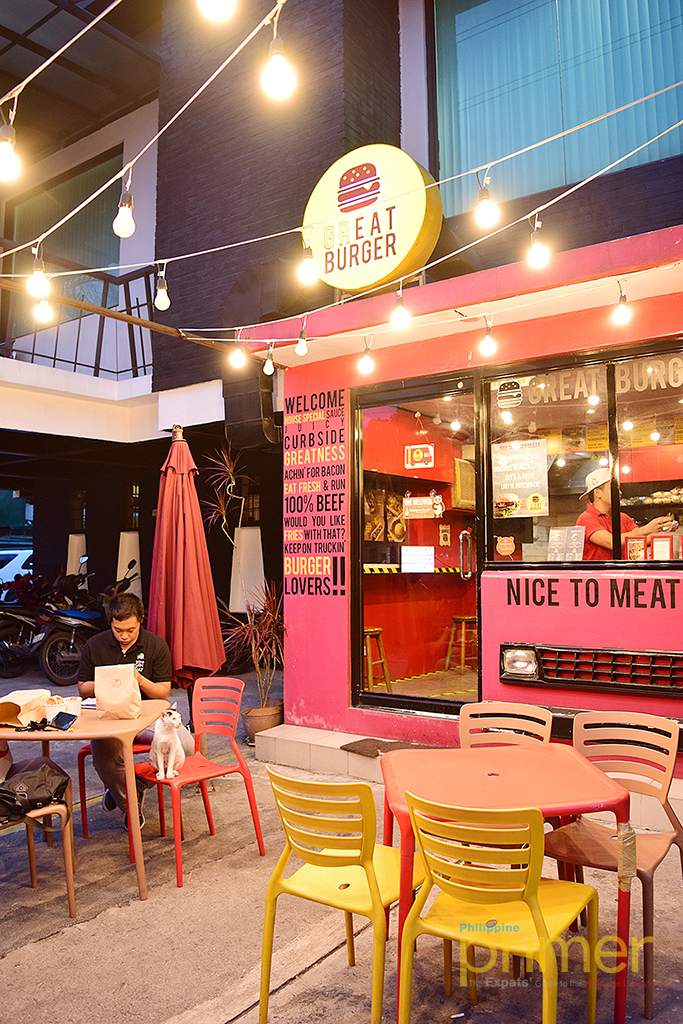 It started out as an actual food truck in 2014 that went around Metro Manila, particularly in Capitol Commons. They eventually opened up a roadside place in Poblacion close to Rockwell and a space at Maginhawa's StrEAT Food Park.
The red truck, however, still goes around for private events, bazaars, and fairs within the capitol.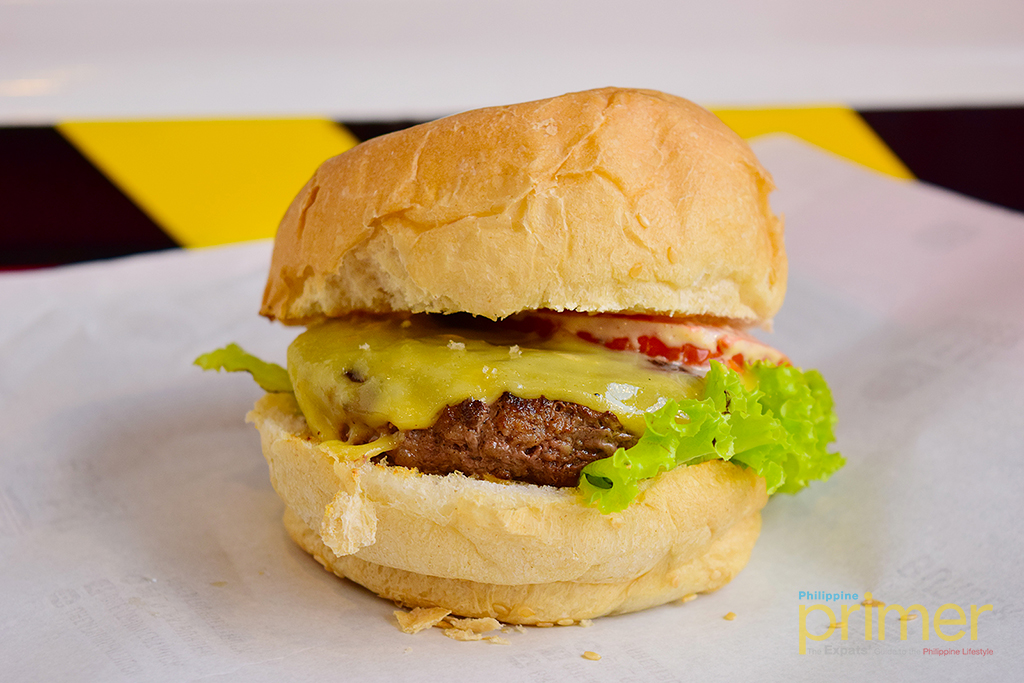 Their claim to fame is their Original Burger (Php 150), a quarter-pound, all-beef burger seasoned with salt and pepper. Top it off with some lettuce, a slice of tomato, cheese, and finish it with their secret sauce and you're good to go.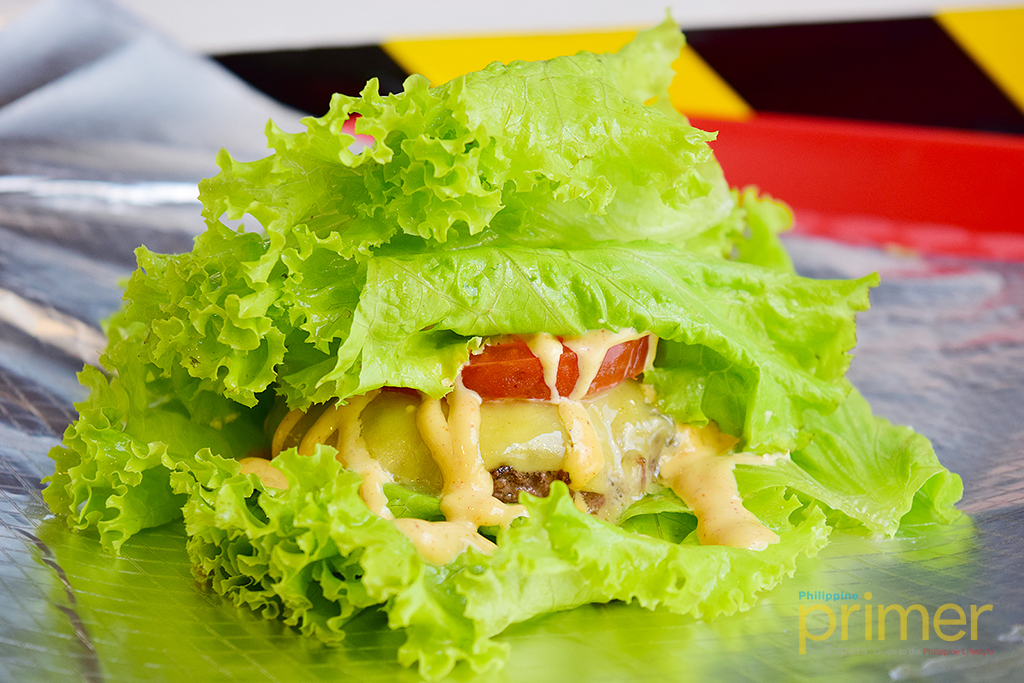 On a diet? No problem! G.R.eat Burger's got you with their No Bun (Php 160), which takes the bun out of their Original Burger, replacing it with a lettuce leaf.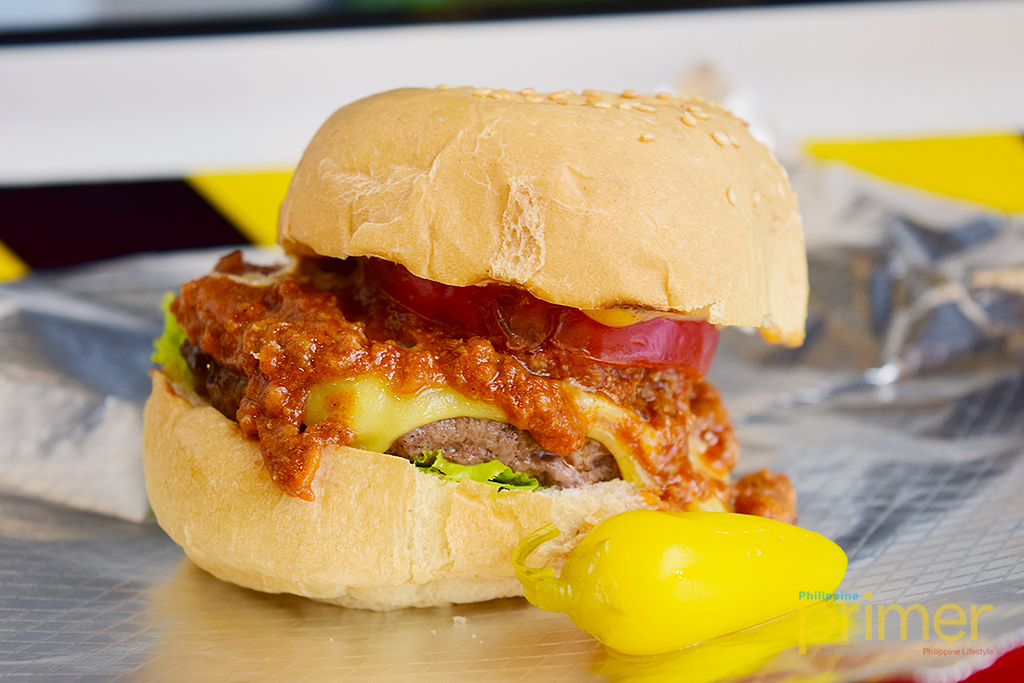 If you're feeling brave, we suggest getting their signature Chili Burger (Php 190). Imagine their Original, but take away the classic sauce and replace it with their own chili concoction, and you've got a spicy burger that doesn't kill your taste buds.
If, however, you're feeling extra adventurous, make sure you ask their server for any of their off-menu options (but don't tell them you got the idea from us).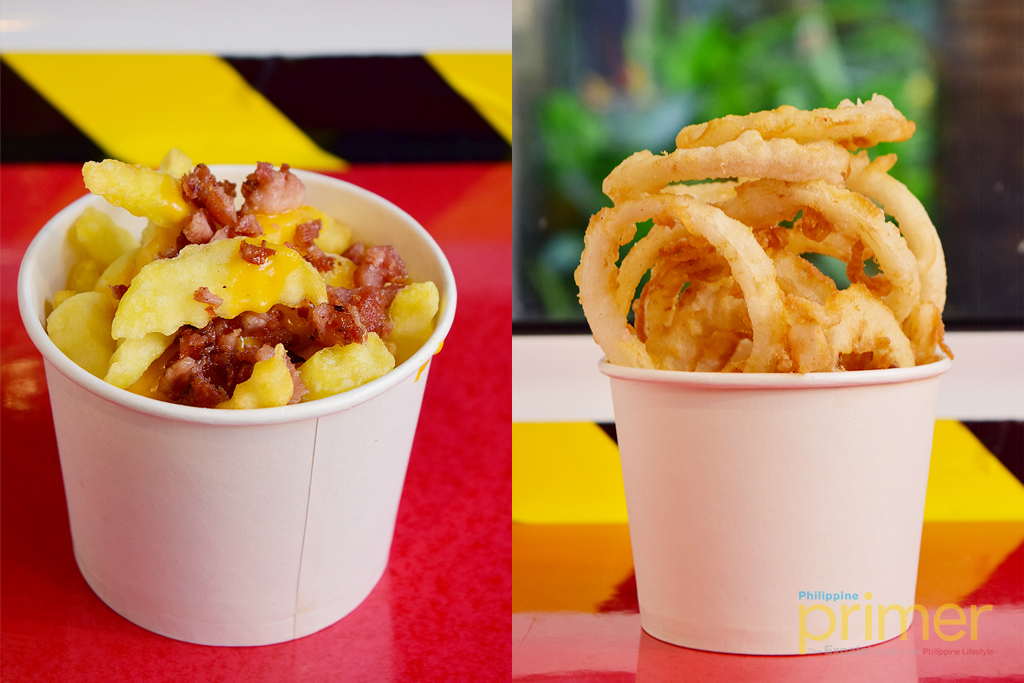 Complete your meal by getting their Bacon & Cheese Fries (Php 100) or their Onion Rings (Php 90).
The best thing about G.R.eat Burger Truck is you don't have to visit Makati or Quezon City to enjoy their burgers! If you have a corporate event or would like to get them for your school fair or bazaar, just hit them up and they'll take care of the rest!
---
This also appears in Philippine Primer Japanese Magazine's December 2017 issue (vol. 117).
Written by Andronico Del Rosario
General Information
0917-810-7639
11 a.m. to 11 p.m.
greatburgertruck@gmail.com