Filling Station in Poblacion, Makati: A Time Machine to the '50s
Updated as of June 29, 2023.
Want to relive the nostalgic experience of decades past? Travel back to the '50s era and dine with renown artists through the Filling Station Bar and Cafe in Poblacion, Makati City!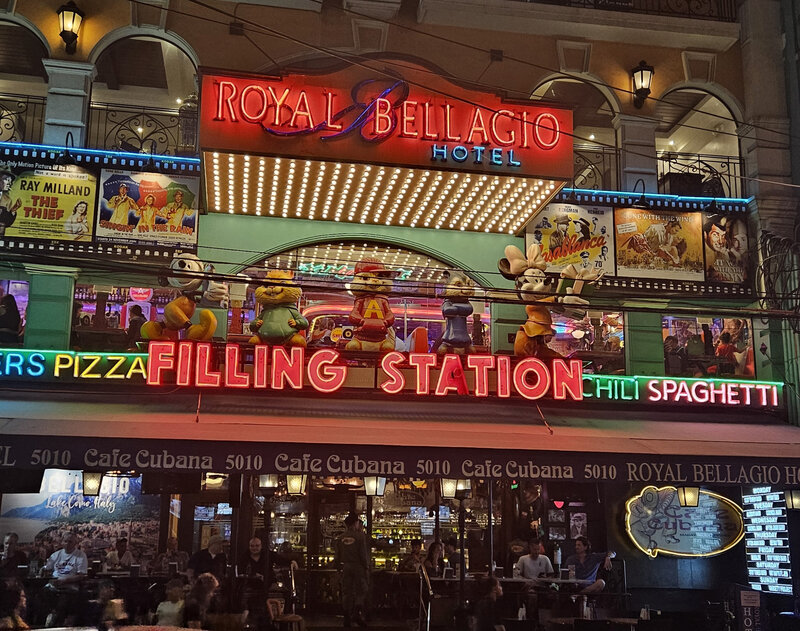 IMAGE from Philippine Primer
Filling Station Bar and Cafe is definitely a go-to place especially if you want to have a taste of the glamorous past. Back then, people who would travel long roads in America where they would find pit stops to relax and have a bite. You could find everything from tender, juicy burgers to flavorful milkshakes that are usually served in small diners. With that idea, Filling Station Bar and Cafe in Poblacion Makati wanted to bring that experience to Filipinos and foreigners alike.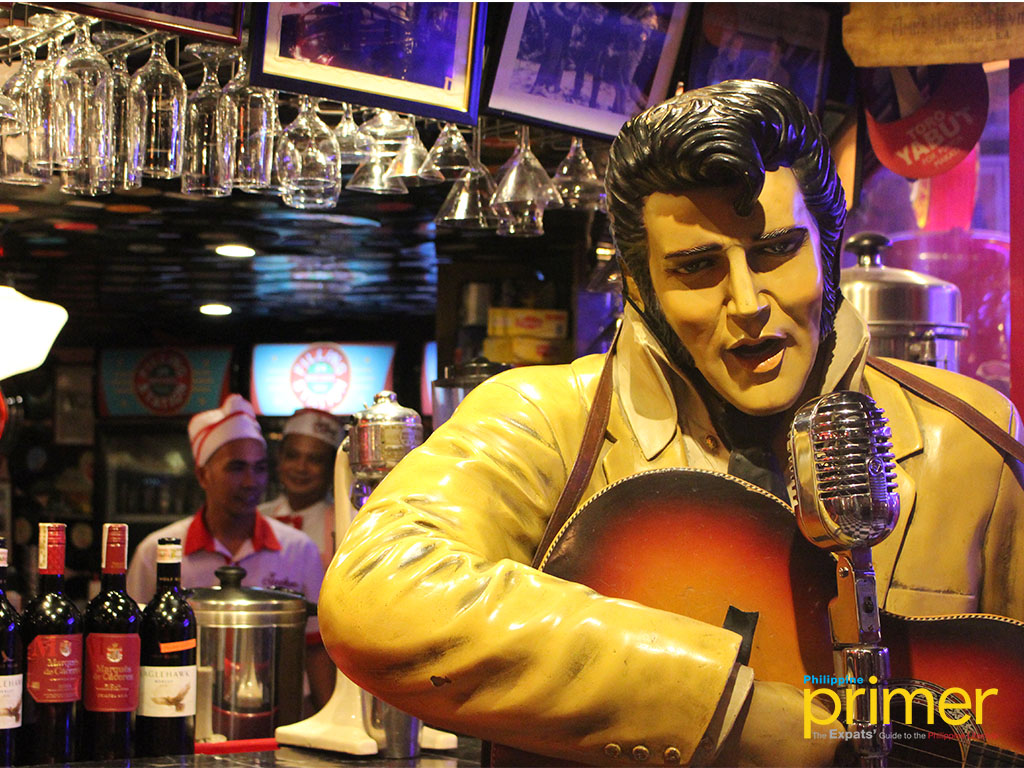 After opening its doors to the public last December 20, 1994, Filling Station in Poblacion, Makati promises to be a venue to relive and appreciate the past. Everything that guests would see in this restaurant from its various memorabilia, posters to statues are all authentic and came from around the world.
In terms of service and dishes, Filling Station sticks to their roots by providing a '50s style and concept, along with a wide array of food choices that will fit the said era they are highlighting.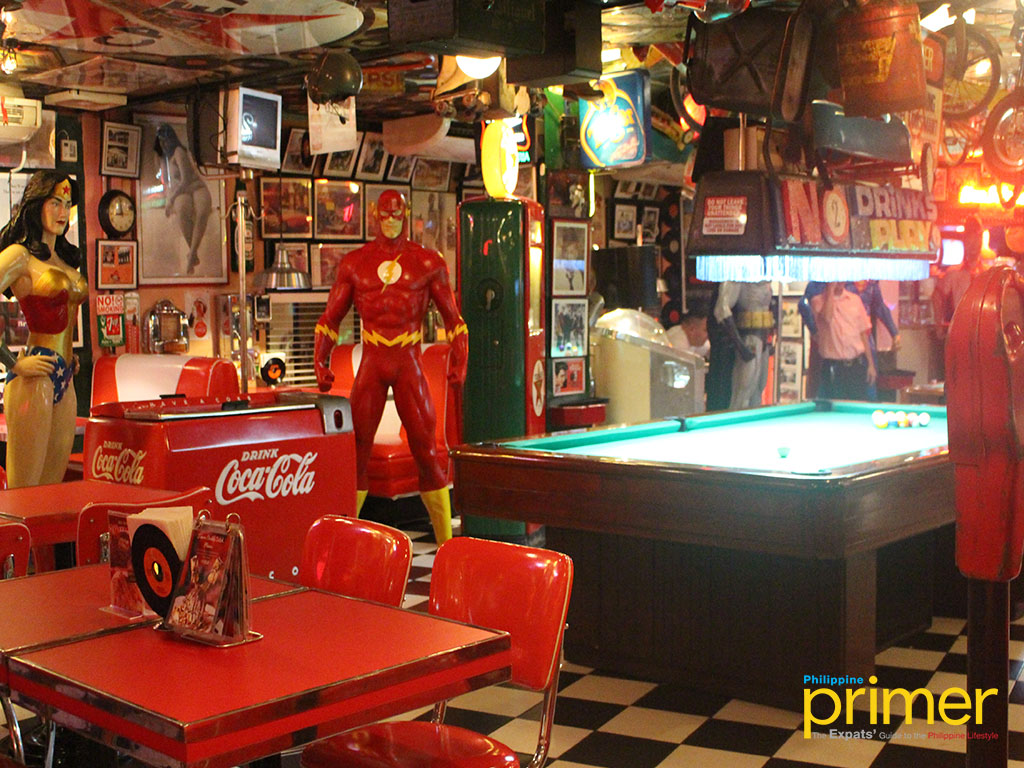 What makes this restaurant different is that the owners inject  modern take into everything that comes out of this restaurant as a whole. It is guided with the promise to continuously showcase the infusion of a diner's cuisine and bring exciting creations not only to their local patrons but to foreigners as well. Some of their recommended dishes or best sellers include:
WAFFLE AND CHICKEN. Traditional served waffle with two pieces fried chicken, served with two dips- bourbon and maple syrup which is served as part of the Breakfast All Day (BAD) menu listing (Php 380)
EGGS BENEDICT BURGER. A burger with melted cheese and egg, served with roasted potato chips on the side (Php 540)
Aside from their best sellers, guests are also welcome to make off-the-menu requests as long as the ingredients are available, though they have to be pre-ordered. Their menu is usually good for sharing. Guests may opt to walk-in or reserve a day before.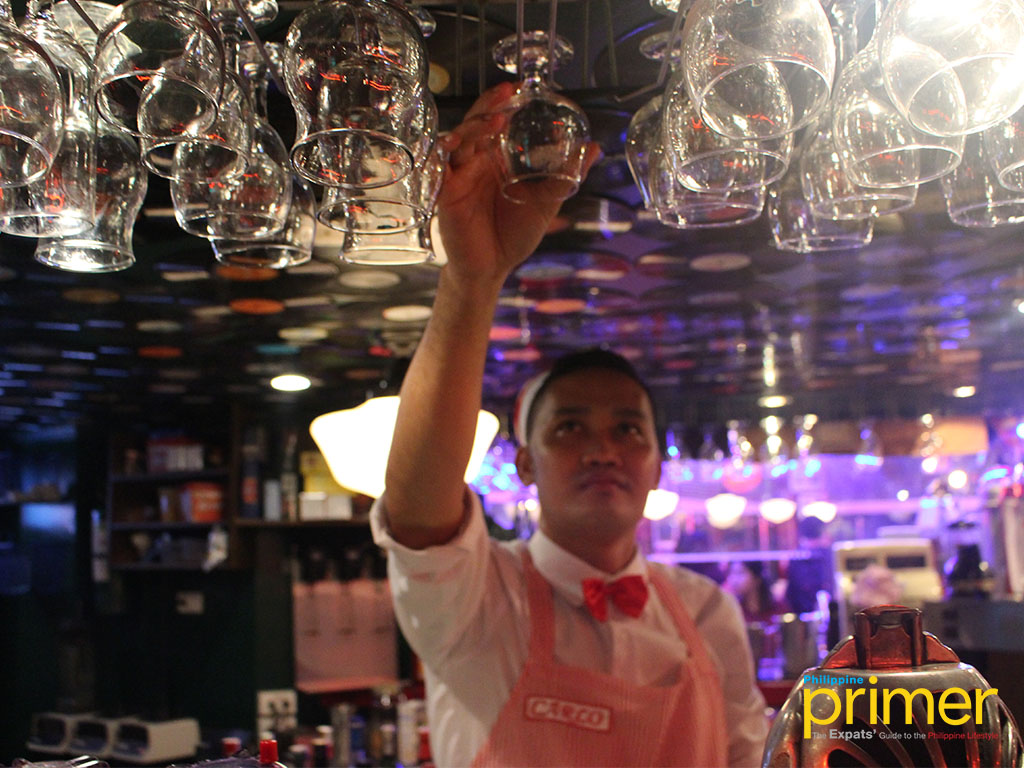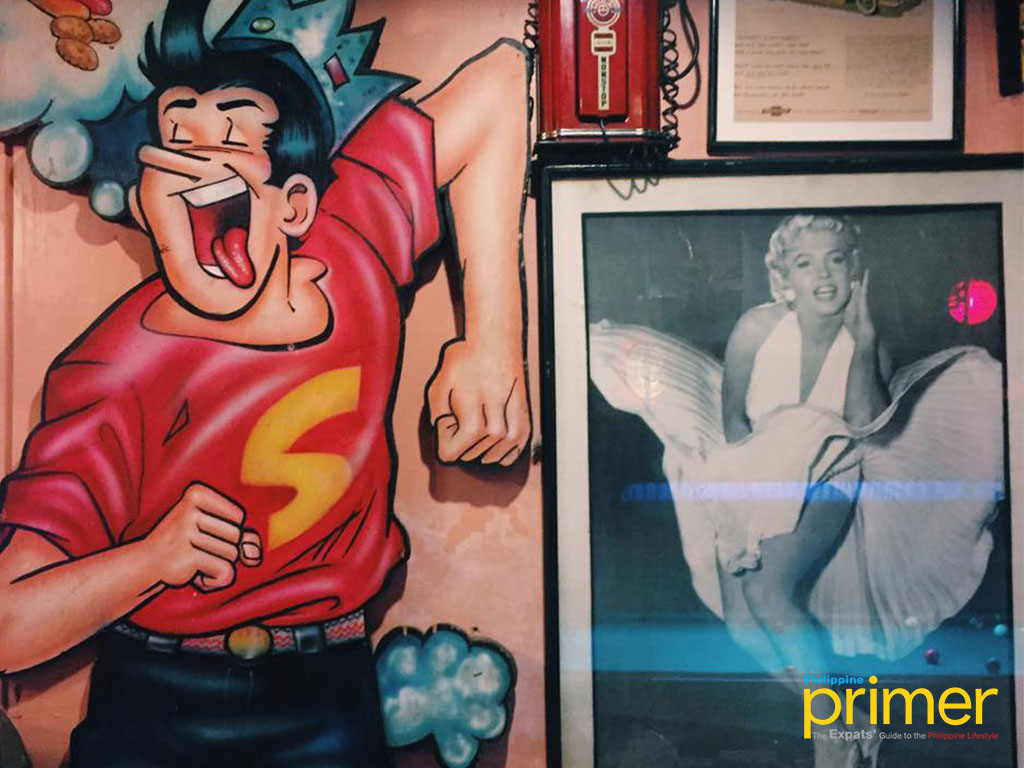 What are your thoughts about the Filling Station? Share it with us below!
Store Information
5012 P Burgos, Makati City
0917-714-6893 / 0917-833-7837
Open 24 hours a day, 7 days a week
Cash, credit, or debit
fillingstationbarcafe@gmail.com
Restaurant Menu
You can scroll the image left and right.