Deete Organic Café: Your Korean organic coffee fix
Nowadays, it seems Filipinos are hooked with anything Korean: electronics, cars, drama series… even coffee. Millennials like their coffee almost as much as they like Koreans; put them together and you get Deete Organinc Café.
IT MAY NOT LOOK like it, but Deete Organic Café in Century City Mall is as much a Korean chain as your favorite KPOP group.
With over 200 stores in South Korea, Deete is as much a hotbed for hip millenials in Korea as Starbucks is in the Philippines. It's a certified hit with Koreans and other expats who live around Century City Mall, along with Filipinos who wander around the area.
Deete prides itself in being an all-organic café, using nothing but natural ingredients in everything they serve. From coffee to bread, nothing inorganic will touch your lips… apart from what they serve it in.
CAFFE LATTE. A treat for the eyes and the palate.
Their Caffe Latte is more than a latte: it's a treat for both the palate and the eyes. If you're fond of coffee art, this one is a must-try. For maximum pleasure, get their 20-ounce serving for only P140.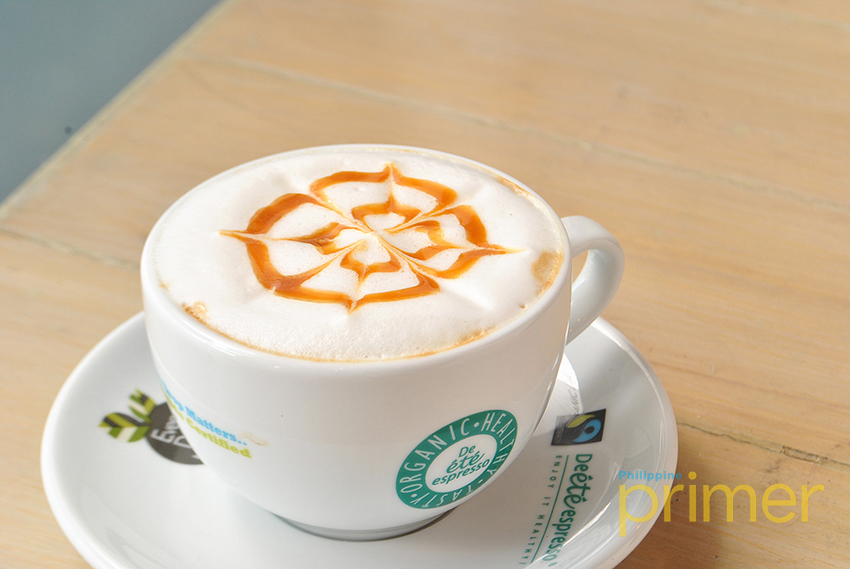 CARAMEL MACCHIATO. Milder, sweeter. Perfect for those who aren't fans of strong coffee.
Looking for something a bit milder? Try their Caramel Macchiato at only P170 for a 20-ounce cup. It's sweet and mild, perfect for those who find a latte hard-hitting.
HOME GROWN. A latte you won't find in other branches of Deete Organic Café (unless you're in the Philippines): the Manila Latte.
One of the few things you'll only find in their Manila branch is the Manila Latte (P140 for 20 ounces). It's a bit on the sweet side, much like Manila.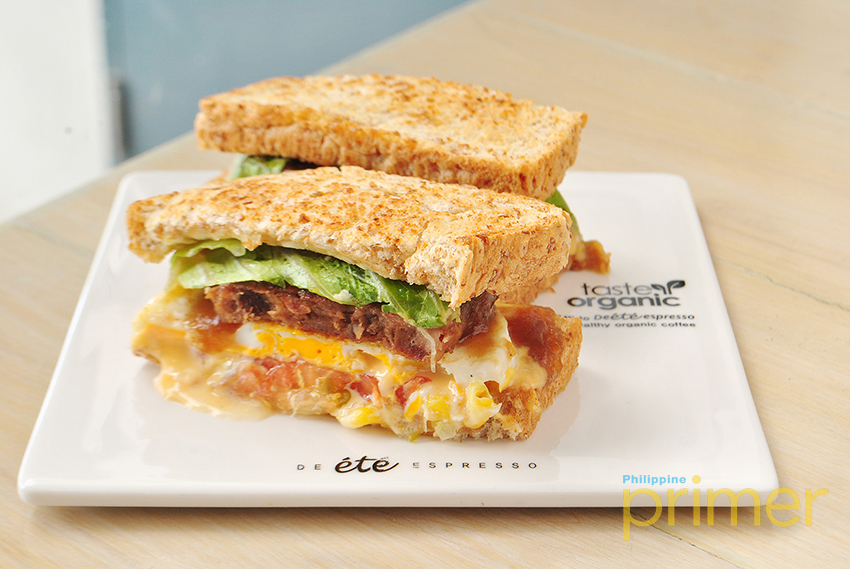 BULGOGI GOGAM. Go with this if you're really hungry… or just a tad bit empty.
Hunger pangs? Get their Bulgogi Gogam: a piece of beef bulgogi with cheese and organic egg on a toasted wheat bread. It's organic AND healthy!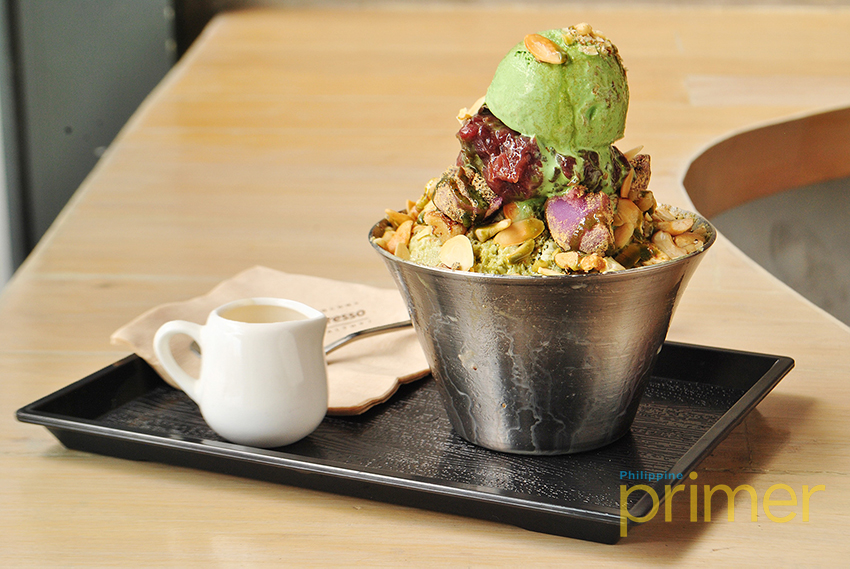 GREEN TEA NEVER LOOKED THIS GOOD. Green Tea Bing Su at Deete. Yours for only P190.
If you have a severe case of sweet tooth, make sure you try their array of Bing Su, the popular Korean dessert. One of their best-sellers is the Green Tea Bing Su (P190 for a single serving, or P270 for sharing).
You can find Deete Organic Café at the fourth floor of Century City Mall, Kalayaan Ave., Poblacion, Makati City. They're open from 8 a.m. to 11 p.m. daily. For reservations, please call 02-720-8533.
Stay up to date with Deete Organic Café by following them on Facebook (Deete Espresso – Organic Cafe) or Instagram (@deeteorganiccafeph).
https://www.google.com/maps/place/Deete+Espresso+Organic+Cafe/@14.5657683,121.0269998,19z/data=!3m1!4b1!4m5!3m4!1s0x3397c9a97d203af1:0x6c71bf4ea309ef2e!8m2!3d14.565767!4d121.027547
4/F, Century City Mall, Kalayaan Ave., Poblacion, Makati City
02-720-8533
8:00 am – 11:00 pm daily