Bucky's in Makati: Soft-serves made fresh with carabao's milk
Enter a magical space decorated with rabbits, that offers Carabao Milk Soft-serves.  Bucky's is the best place to go to for comfort food and soft-serves, located in the roaring streets of Poblacion, Makati. The shop will surprise you with the food that they have, from your favorite fried chicken to their mouth-watering Swedish meatballs– we're sure you'll be coming back for more.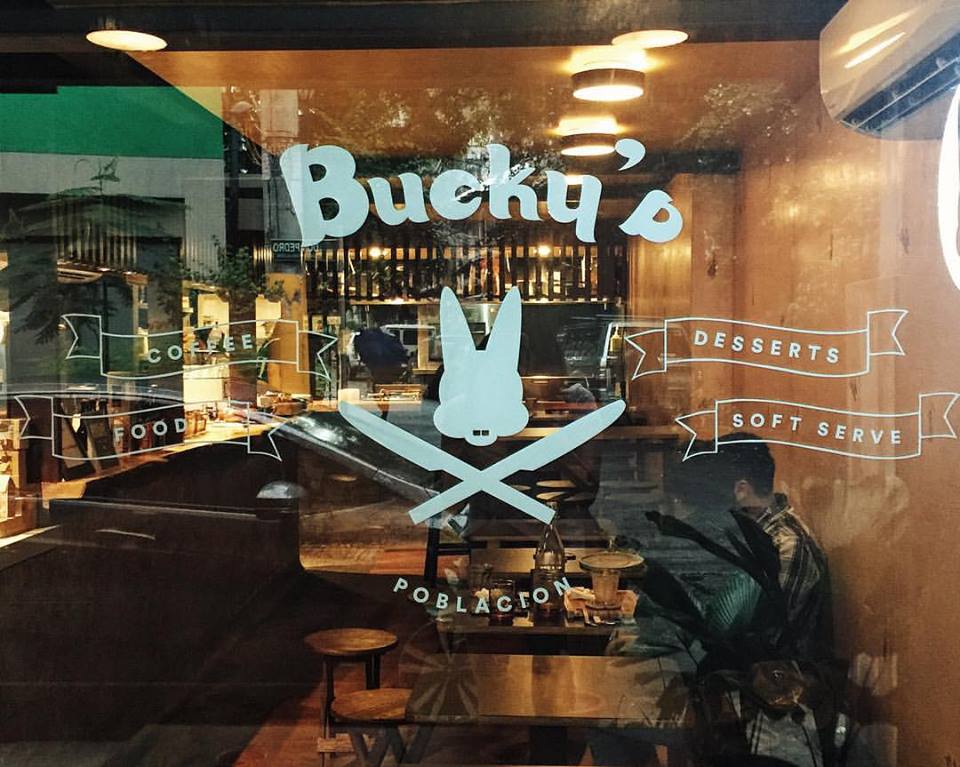 Bucky's is a rabbit hole inside the booming food scene in Poblacion Makati /IMAGE Bucky's Facebook Page
Owners, Miguel Vargas, Raisa Vargas, and Chef Justin Golangco co-own Bucky's. Miguel's' wife Raisa Vargas designed the space in Poblacion. Aside from Makati also sell their "not-a-brownie" in food fairs and bazaars; as well as Toby's Estate Coffee branches. They showcase unique flavors of soft-serve made from fresh Carabao's Milk. Every month they make different flavors for the customers to enjoy on their own or shared with a friend.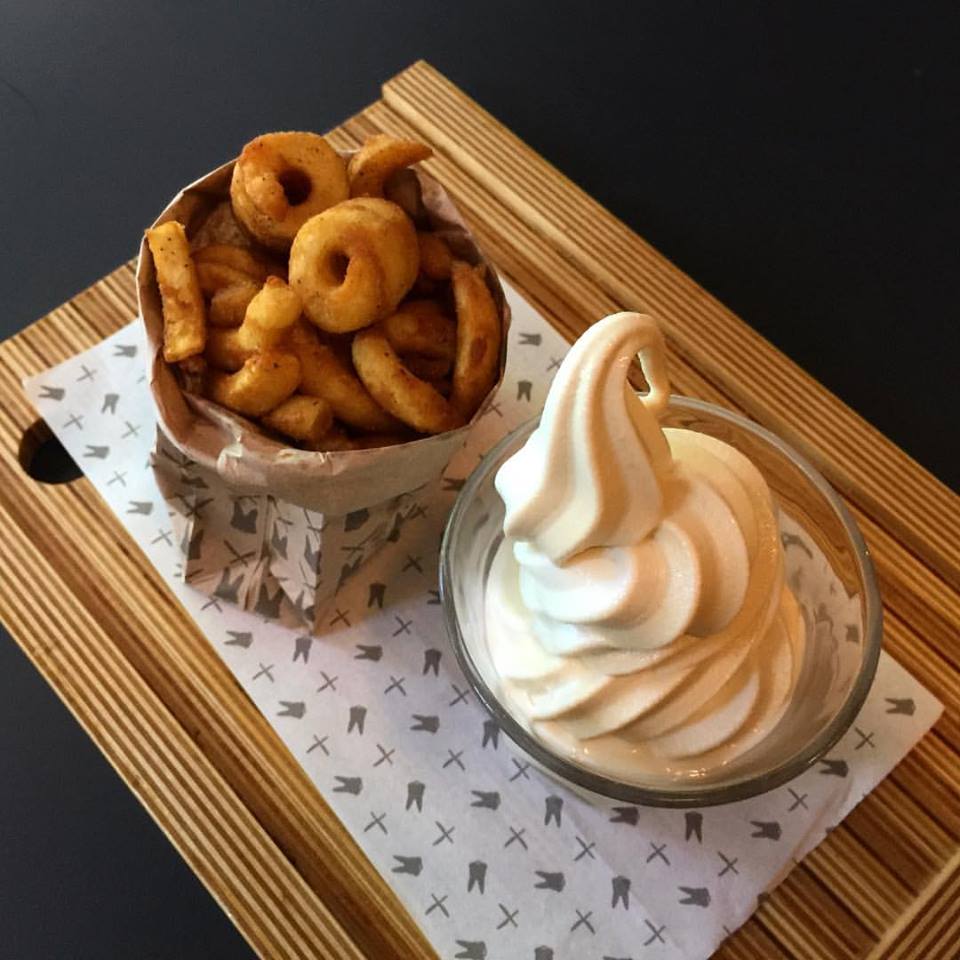 Bucky's Twister Fries paired with Soft-serve (Php 160) /IMAGE Bucky's Facebook Page
This rabbit hole is quite famous for their fudge-like brownie that isn't a brownie, commonly called as "not-a-brownie". They add it on their parfaits, you can buy it on its own; choose from different flavors filled with chocolates, nuts, and much more. For a caffeine fix, Bucky's partnered with Yardstick with their coffees. You can start by ordering their popular dishes such as the Swedish Meatballs with potato salad (Php 350). Although a dish from Sweden, Miguel's trip in The Land of the Midnight Sun made him want to do his own version.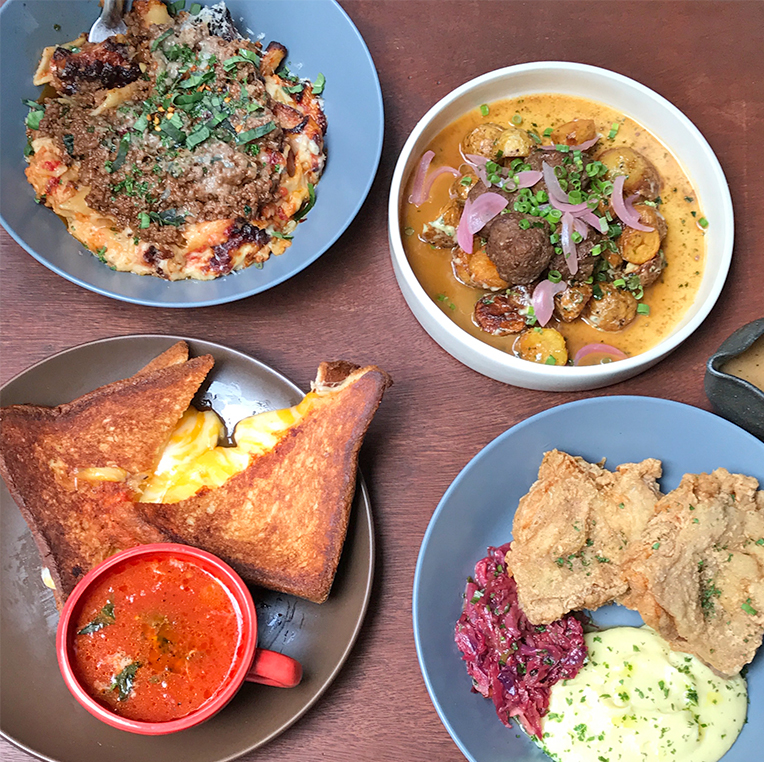 Baked Ziti with Ragu (Php 330), Swedish Meatballs (Php 350), Grilled Cheese with Tomato Soup (Php 290), and Boneless double-fried chicken (Php 330)
Bucky's "not-a-brownie" and brown butter polvoron (Php 160), best paired with their soft-serves
Listed as one of the best fried chicken in Manila by food bloggers and reviewers, Boneless double-fried chicken is paired with their beet salad, country gravy, and garlic mashed potatoes (Php 330) will make you want to finish the entire plate. Crunchy and flavorful, this fried chicken will be on top of your list. For pasta lovers, they have Baked Ziti  (Php 280) with Zagu (Php 50) that is topped with ooey gooey cheese torched cheese.
You can enjoy their soft-serve alone, with their not-a-brownie, twister fries, parfaits, buckygato, and badi bowls. If you're in a rush, they have a take-out counter on the side of the shop. Visit them at 5666 Don Pedro Street, Poblacion, Makati City and for inquiries, you may contact them at 0916-7545140.
General Information
5666 Don Pedro Street, Poblacion, Makati City
02 886 9955
0916-7545140
11 am to 10 pm Tuesday-Thursday, 11 am to 11 pm. Friday-Sunday