Berde Bowls in Makati: Wholesome and Healthy Filipino bowls
Eating healthy isn't easy especially if you are always on the go. In the business district center of Makati, one restaurant dares to be different — Berde Bowls is all about serving wholesome and healthy Filipino bowls for all ages.
Berde is a fast-casual restaurant with a "Filipino-inspired salad and rice bowl concept" designed to cater to Metro Manila's need for food that is fast, delicious, and healthy. They offer proudly Filipino dishes infused in every healthy bowl. Berde uses local ingredients sourced from their farm in Batangas.  The goal is to make a salad and elevate it with our favorite Filipino flavors.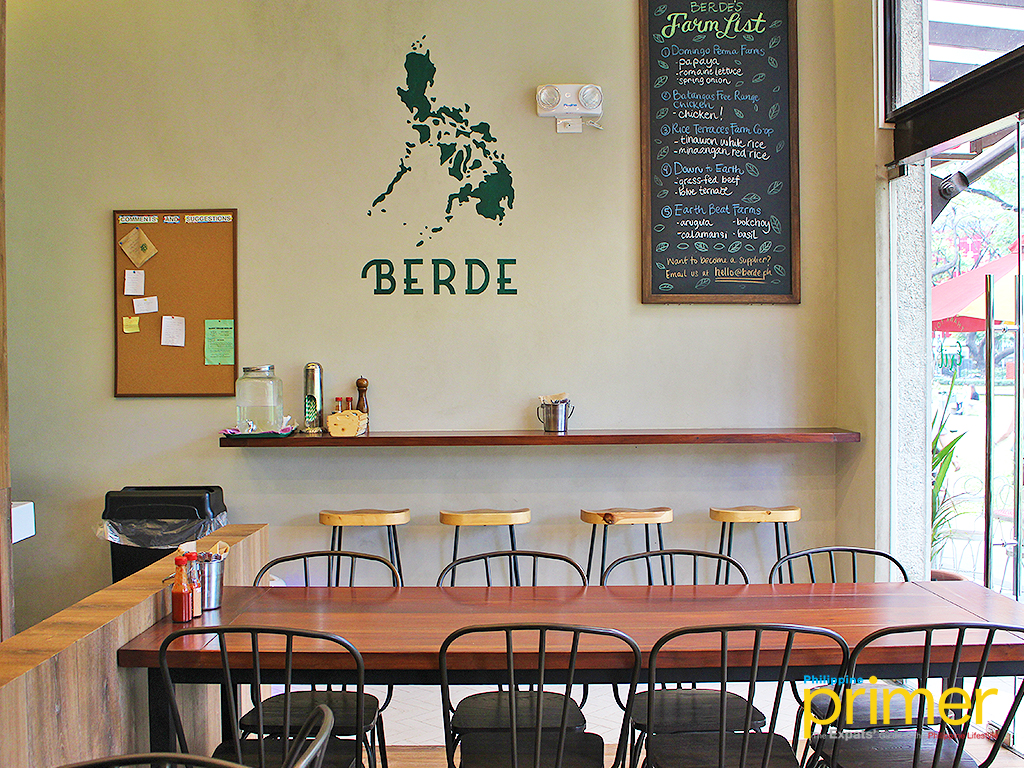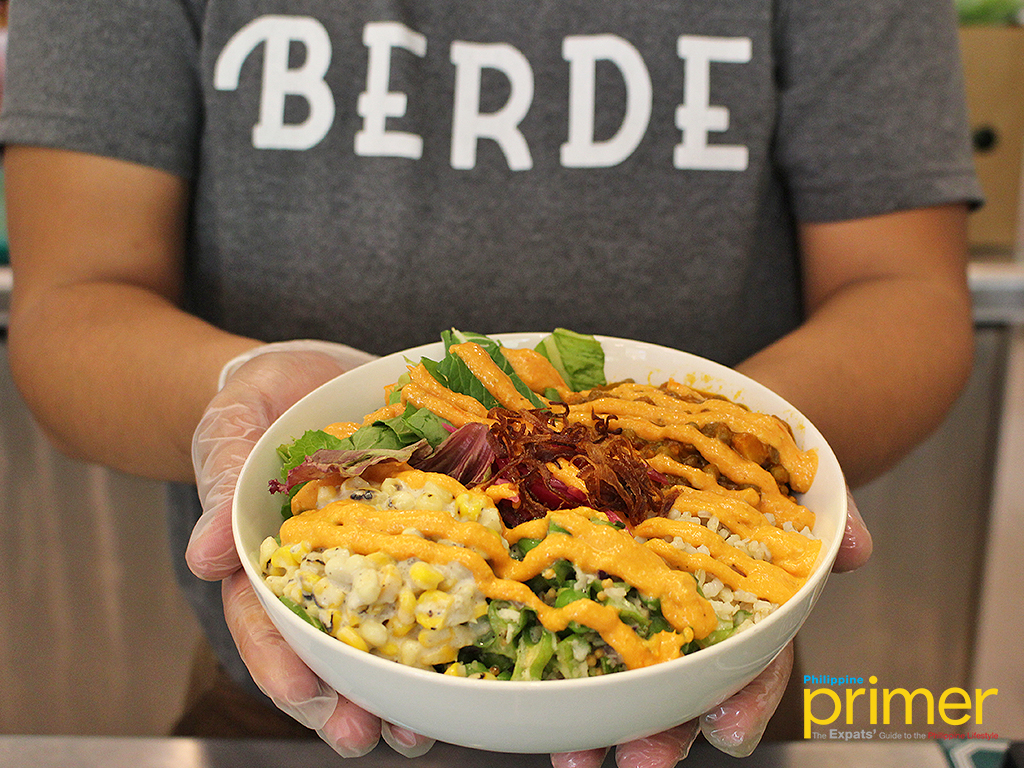 MongGo Green (Php 250)
From the name itself (Berde means green in Tagalog), they want to convey organic and natural in every sense. Berde isn't your usual salad bar; they offer various vegan recipes to add to your bowls. Choose from Coconut Pandan Creamed Corn, Malunggay Coconut Pumpkin Mash, Vegetarian Gising-gising, Ensaladang Talong, and more (all vegan!).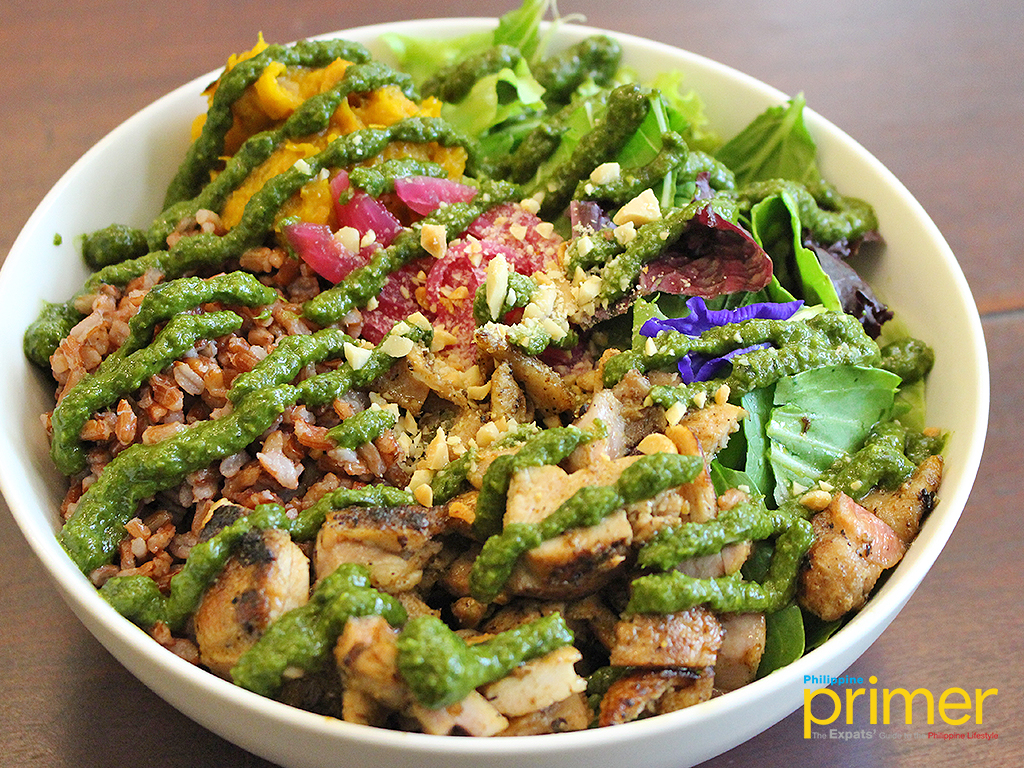 The Manok Out (Php 280)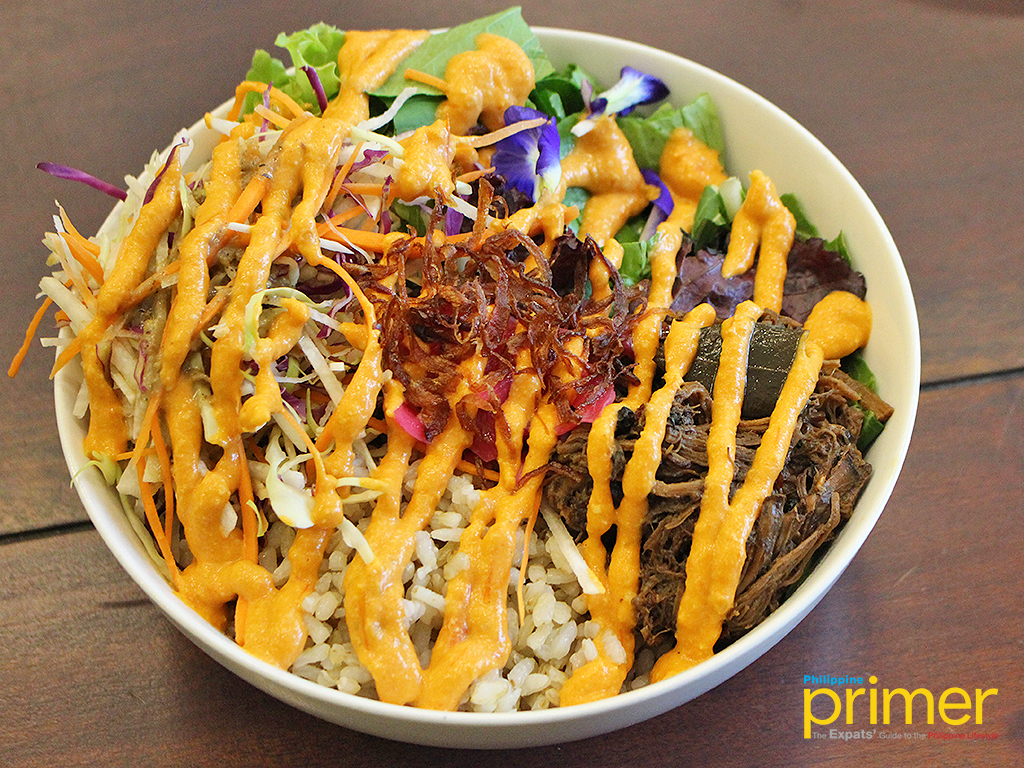 Baka Bowl (Php 350)
"Berde is all about our transparency on ingredients and our willingness to share with the customer exactly what is in their food. Just look around the restaurant and you can see the list of our local farm partners: Batangas Free Range Chicken, Down to Earth, Earthbeat Farms, and more. They make up today's salad mix," said co-owner Ryan Daniels about the uniqueness of Berde.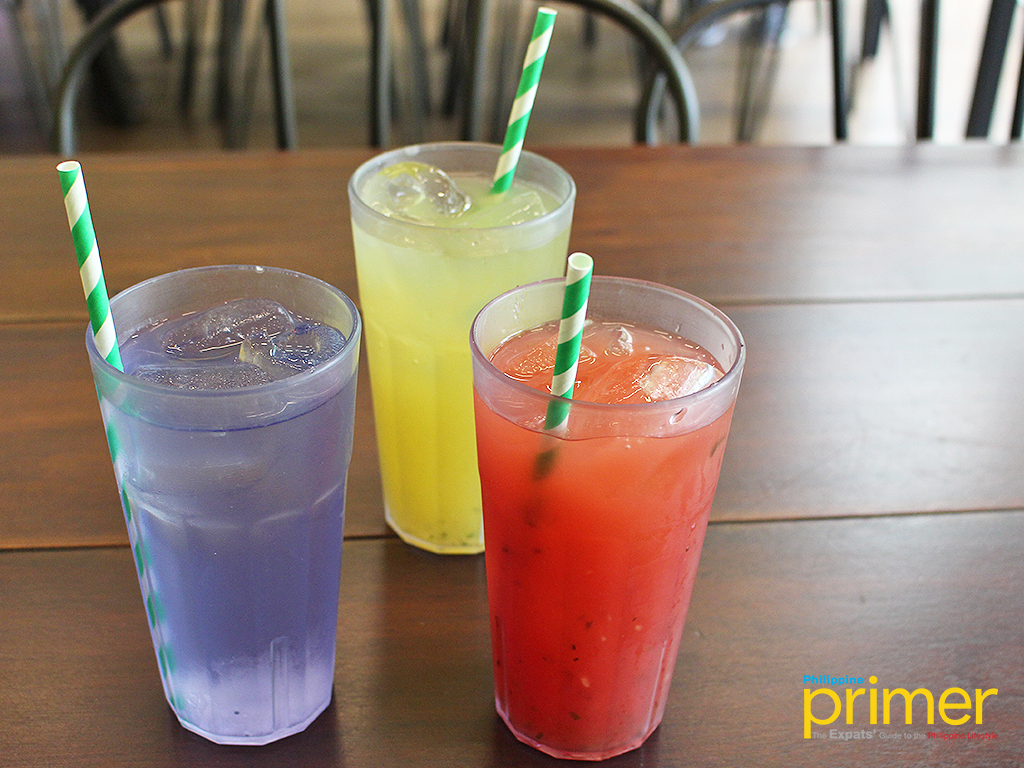 Blueko, Minty Melon, Triple C (Php 90)
Don't forget to order their colorful drinks that are unique and beneficial for your health — Blueko (helps with short term memory) Minty Melon (for something refreshing), and Triple C (source of vitamin C) all  priced at Php 90.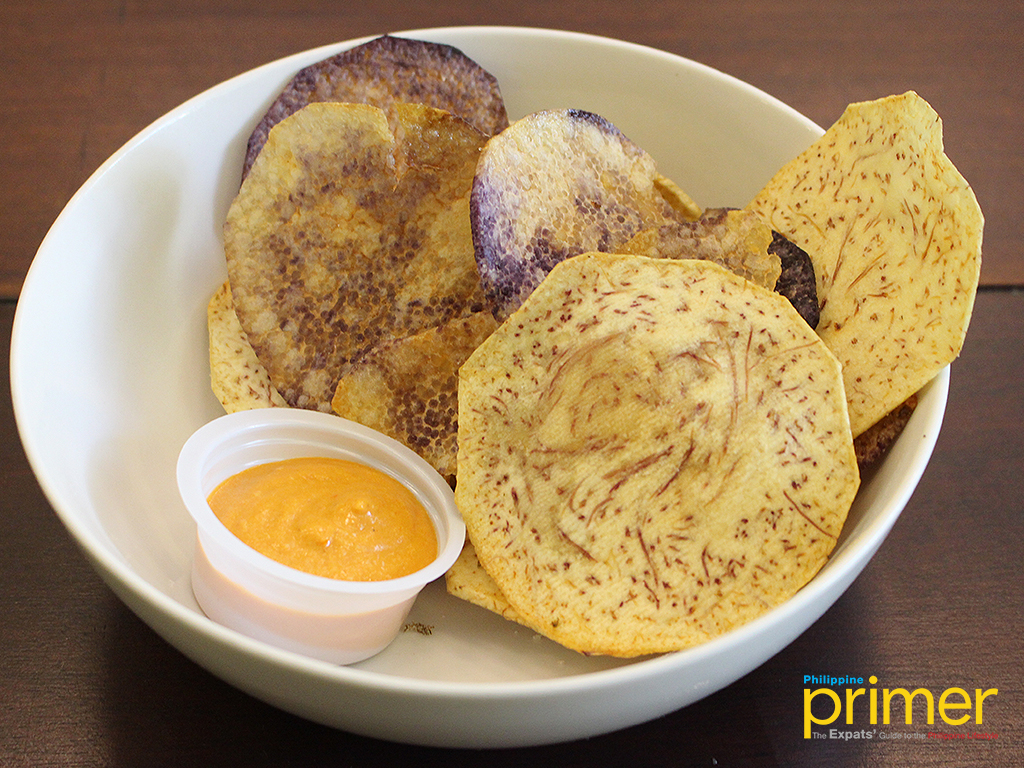 Taro Chips, lightly salted (Php 65)
They have five signature bowls but customers can also customize their own. One of their bestsellers is the "Baka Bowl" which contain shredded beef adobo, ensaladang talong (eggplant), white rice, (insert more). For vegans, they can opt for their Monggo Kare-kare and for something familiar try their Chicken Out.
For snacks, they also offer Saba Chips (Php 60) and Taro Chips (Php 65). They also have their homemade Banana Bread with chocolate chips (Php 65) for dessert. Berde offers delivery within Ayala Triangle Gardens and Salcedo & Legaspi Village. You can order via phone at (02) 728 5046 and through WhatsApp at 0925 732 7021.

Ayala Triangle Walkways, Makati City