Artisanal wines at Sommelier Selection
If you've ever wanted to get your hands on special wines, there's only one place to go: Sommelier Selection.
Founded in 2002 by Jerome Philippon, Sommelier Selection offers artisanal, boutique wines from Europe. Theirs is a unique wine portfolio built over 14 years of visits to different wineries in Europe. They currently have 300 different wines, 120 European appellations, and 100 European grape varieties from 60 estates in France, Italy, and Spain.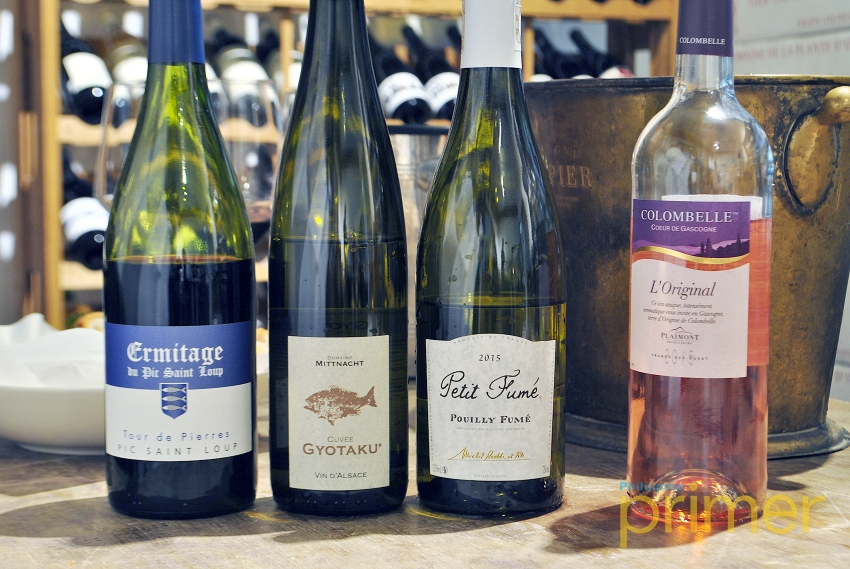 THE BEST FOR JAPANESE. Japanese customers are sure to love the Tour de Pierres (P1,310), the Cuvée Gyotaku (P1,545), the Petit Fume (P1,415) and the Colombelle Rose (P590).
Specializing in artisanal wines, one of their best is the Gentil Cuvée Gyotaku from Domaine Mittnacht in Alsace, France. With its blend of Riesling, pinot gris, muscat, and gewürztraminer, it pairs well with sushi and sashimi thanks to the combined flavors and aromas of flowers, butter notes, and spice.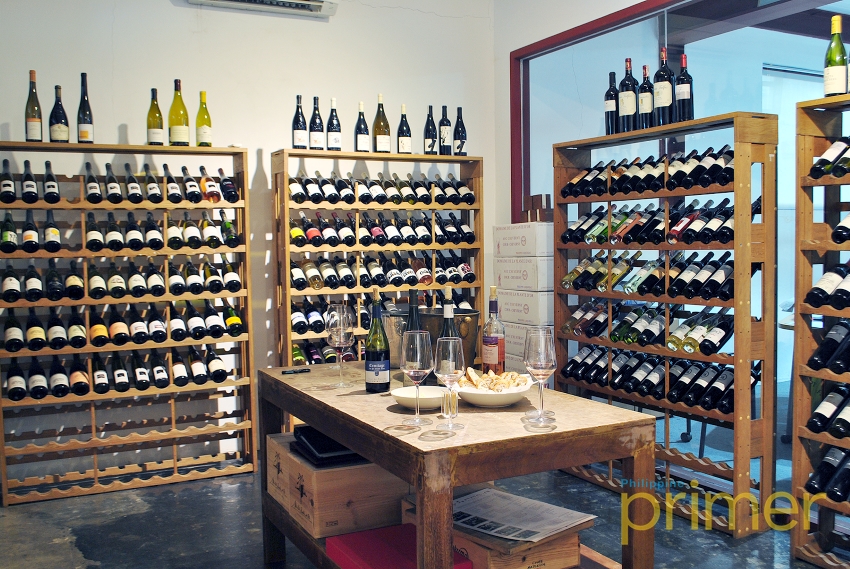 NOT JUST ABOUT THE WINE. They also hold wine tastings, seminars, and special wine dinners for a learning experience you won't find anywhere else.
Customers need not call ahead of time to get the best artisanal wines in the city, though an appointment is recommended so they can pre-select wines according to the customer's needs. Apart from their extensive wine collection, they also offer wine tasting sessions, seminars, and wine dinners.
Their Sommelier Selection Degustation Series in particular is a must-see. It gives you a taste of their best wines paired with food from some of the finest dining establishments in Manila.
You can find Sommelier Selection at G/F, Bldg. 3, Jannov Plaza, 2295 Chino Roces Ave. Ext., Magallanes, Makati City. For reservations or more information, please call 02-840-4211. Sommelier Selection is open from 9:00 am – 6:00 pm, Monday – Saturday.

G/F, Bldg. 3, Jannov Plaza, 2295 Chino Roces Ave. Ext., Magallanes, Makati City

9:00 am – 6:00 pm (Monday – Saturday)