Hungry Nomads in La Union
Flotsam and Jetsam is a popular hostel that backpackers and expats go to whenever they're in La Union. The hostel also houses there in-house restaurant/kitchen, The Hungry Nomad. The name itself is literal as it houses foreign and local nomads who just want to enjoy good food. At its helm is Chef Dirk Fiedler, who has worked at Hotel Jen and Makati Shangri-La, and has toured around the world, mastering the art of food.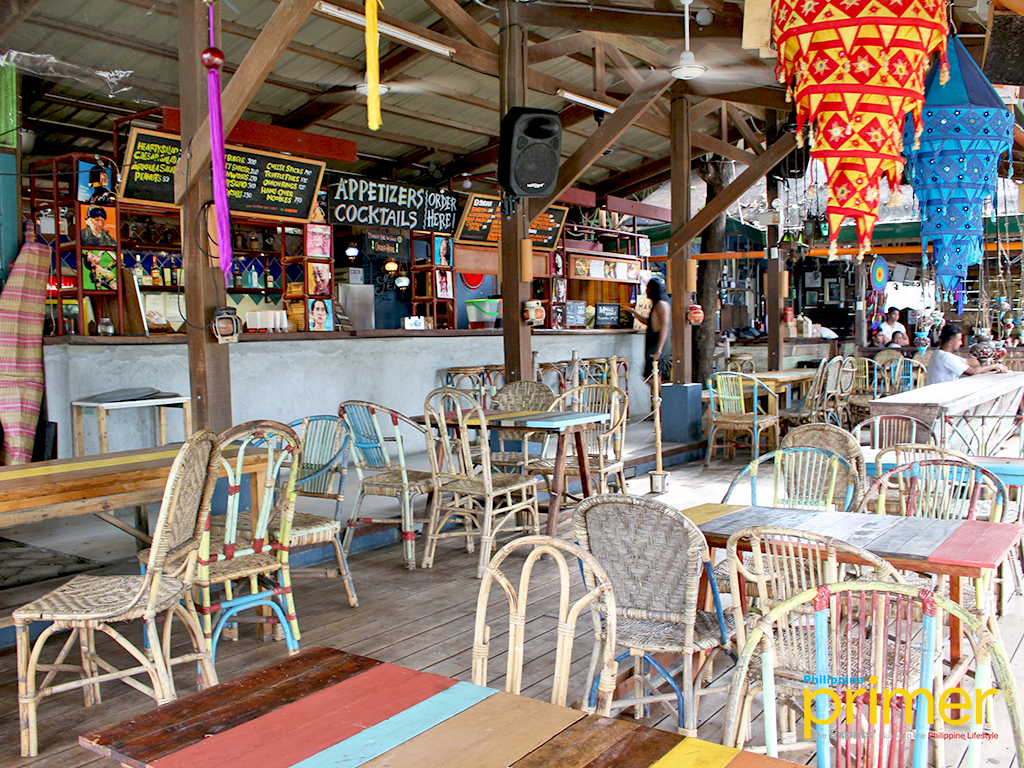 The best place to hang-out or chill with your friends whether be day or night
The menu is complex and inviting, all best paired with their craft cocktails. What also makes them popular is their stone and brick oven that is used to cook mouth-watering pizzas.
Thin crusted and flavorful, Hungry Nomads pizza is quite an experience. The crust is chewy yet crispy, and their pizza is great for sharing or for the solo indulgent. Their best seller is the Barlik (Php 420), a mix of bacon and garlic in one pizza; but if you're vegetarian they also have their Margarita pizza (Php 360), which has tomatoes and assorted greens.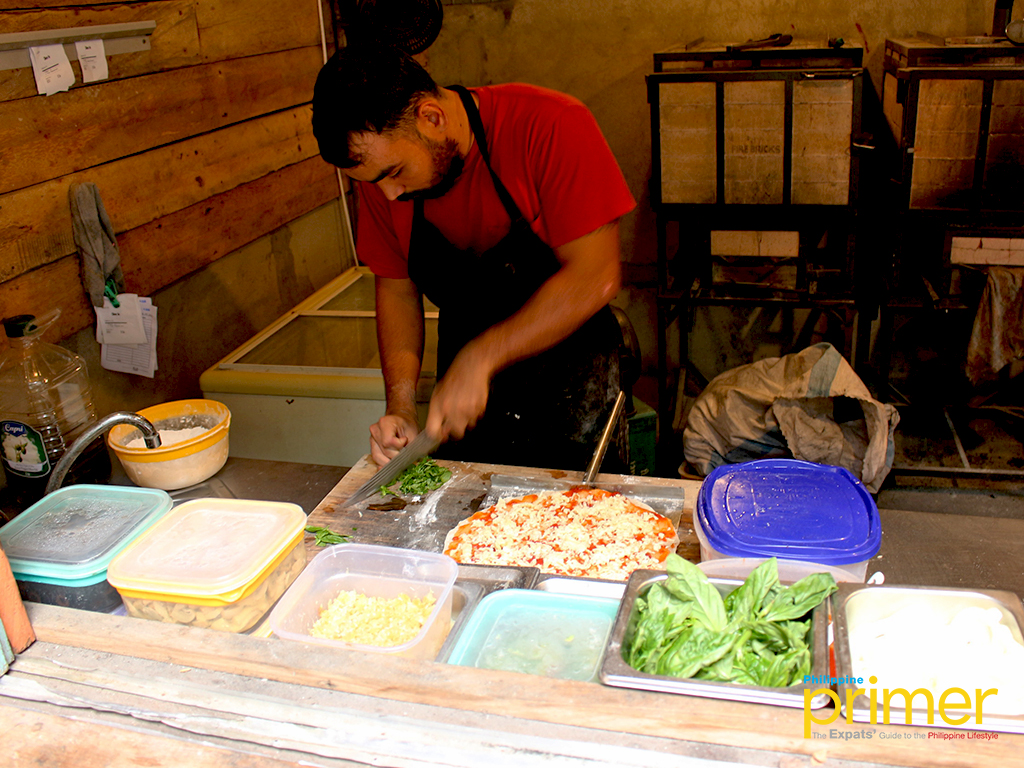 They make their own pizzas fresh from local ingredients found in their backyard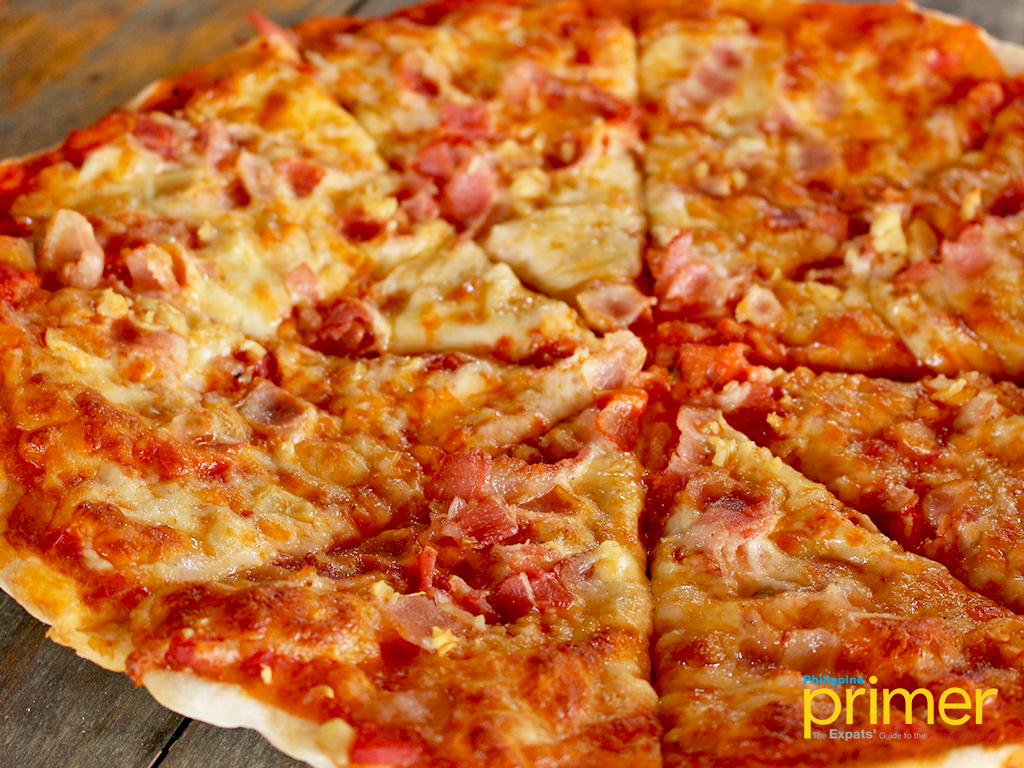 Barlik Pizza (Php 420)
Other favorites include their Beef Rendang, cooked for hours in coconut milk and spices. It's a delicious yet hearty meal that is also good for sharing.
They also offer fruit juices, teas, and cocktails. One of their most popular is the Jeff Ortega 5-Minute Drink. It's a mix of different layers of alcohol that is good for those who want to drink like there's no tomorrow.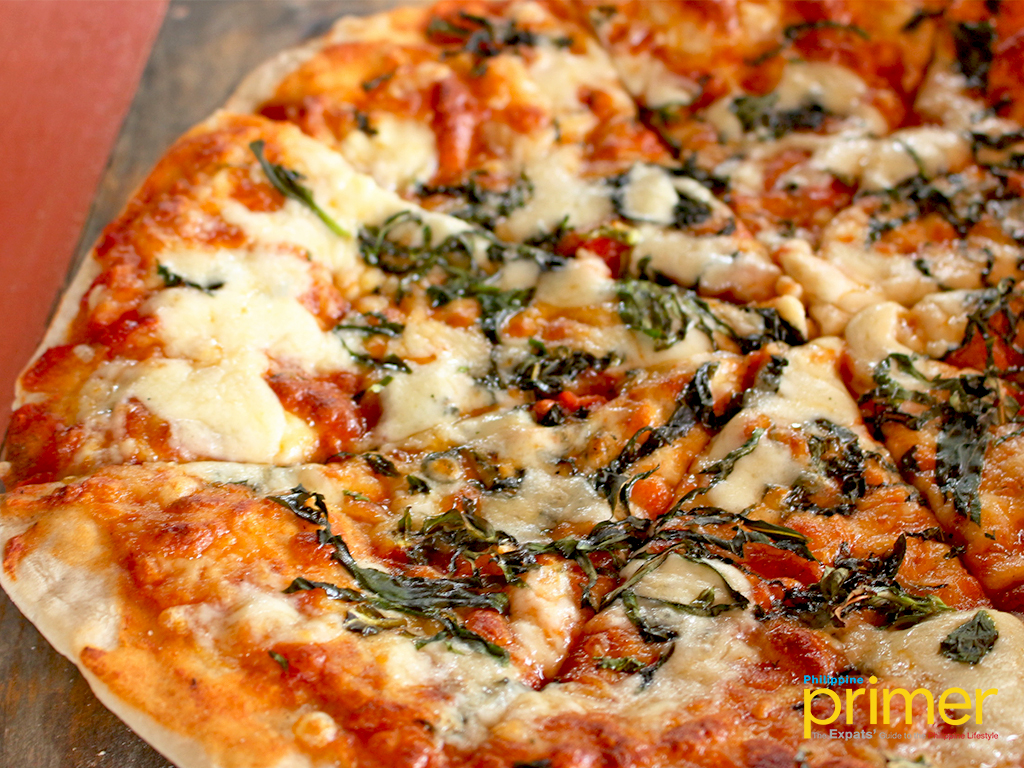 Margarita pizza (Php 360)
The interiors will surely swoon you over as the place is surrounded by different colorful lanterns that lit up during night time. A puzzle is a right word to describe the place as it houses different materials such as driftwood and other recycled material, although different it makes it all fit in.
The Hungry Nomad welcomes every nationality who just wants to grab a beer, eat some good food while relaxing near the beach. They are open for breakfast, lunch, and dinner. Float away your worries while chilling at their hammock and bean bags all day and all night.

MacArthur Highway, San Juan, La Union

5:00 am to 10:00 pm for weekdays, until 10:30 pm for weekends