Calle Brewery in Casa Lourdes: Home Of Smoked Meats and Local Craft Beers in Vigan
When in Vigan, one should not miss the great food that comes along the history and streets of Calle Crisologo.
A few walks away from it is Casa Lourdes, housing Calle Brewery that serves not just fresh seafood and smoked meats but also home-grown crafted beers.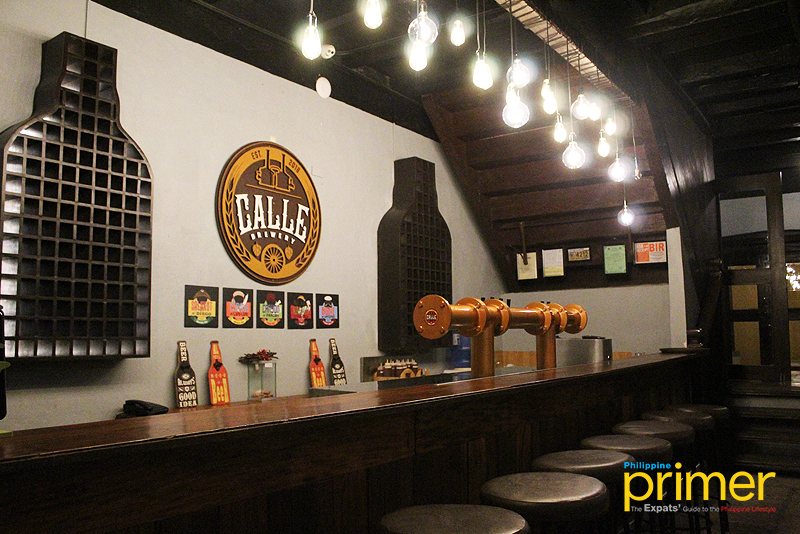 A long bar welcomes you inside Calle Brewery where they serve home-grown crafted beers
Inside, you'll be welcomed by a long bar that serves their craft beers, with the restaurant on the right side. Behind the place, you'll see their very own brewery where the magic takes place.
The brewery is where the production from milling till packaging happens
Did you know that craft beers actually have four ingredients and follow seven steps to create? Water, Hops, Malt and Yeasts make up a craft beer, while production starts with Milling and ends with Packaging.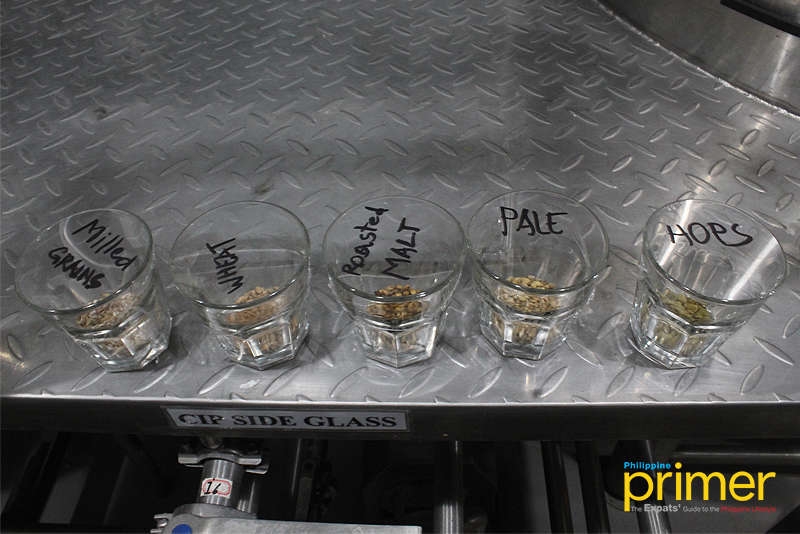 Ingredients that make up a craft beer
Craft Beer Production:
Milling cracks the grain and makes it easier for them to absorb water when mixed, which extracts the sugars from the malt.
Mashing combines the milled grains with water and is heated for at least one to two hours.
The wort or the liquid extracted from mashing is then boiled, and hops are added to bring bitterness, flavor and aroma to the beer.
The wort is then set to a whirlpool and sealed in a hop, back to be cooled before fermentation.
 Yeast is added after cooling down with sterile air, and the fermentation begins.
After fermentation, the beer is left to be cooled to around freezing point. It settles the yeast and causes proteins to coagulate.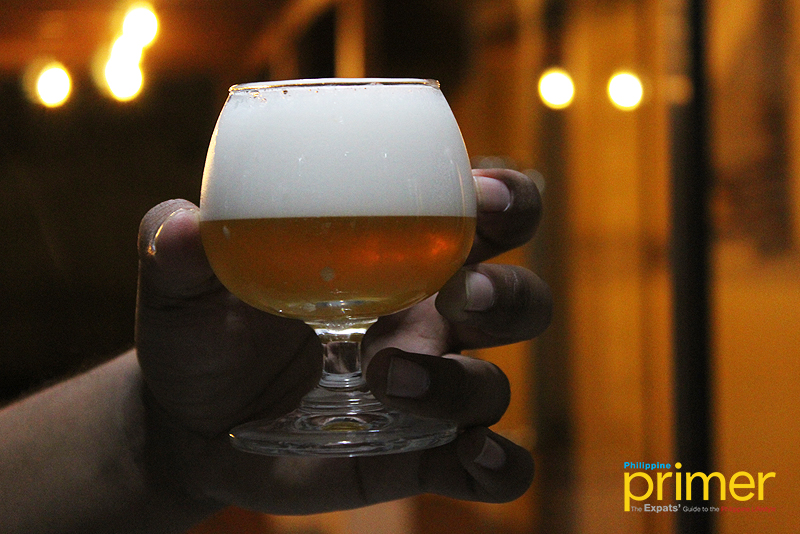 After the beer has undergone all the process, it is now ready to be bottled, canned, or kegged.
With the help of Joe's Brew, they created five kinds of beers named after our late heroes: Salakot ni Diego (Php 180) has a taste of honey and a little bit of bitterness, while Espada ni Lapu-lapu (Php 180) has the least bitter taste among others.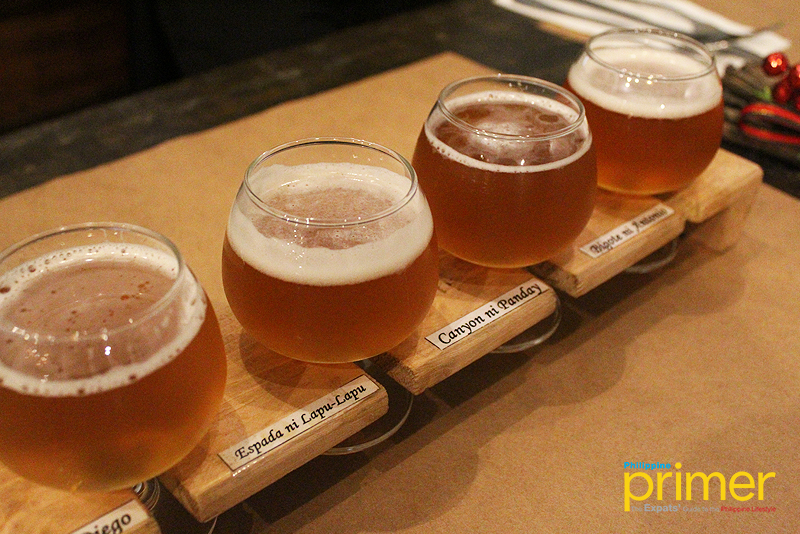 The five crafted beers named after our late heroes (Php 180/each)
Canyon ni Panday (Php 180), on the other hand, has a strong bitterness but has a fruity finish, while Bigote ni Antonio (Php 180) has a strong flavor with a little citrus on the sides. Last but definitely not the least is the Kabayo ni Gabriela (Php 180) that has a strong and bittersweet flavor of coffee and caramel.
Each of these five crafted beers has its own aroma and qualities.
Aside from the craft-beers, Calle Brewery also serve smoked meats and fresh seafood.
One you should definitely try for their seafood is the Shrimp Set Fiesta Mix (Php 1,200), which is a mixture of all Filipino seafood flavors such as shrimp, clams, oysters and more.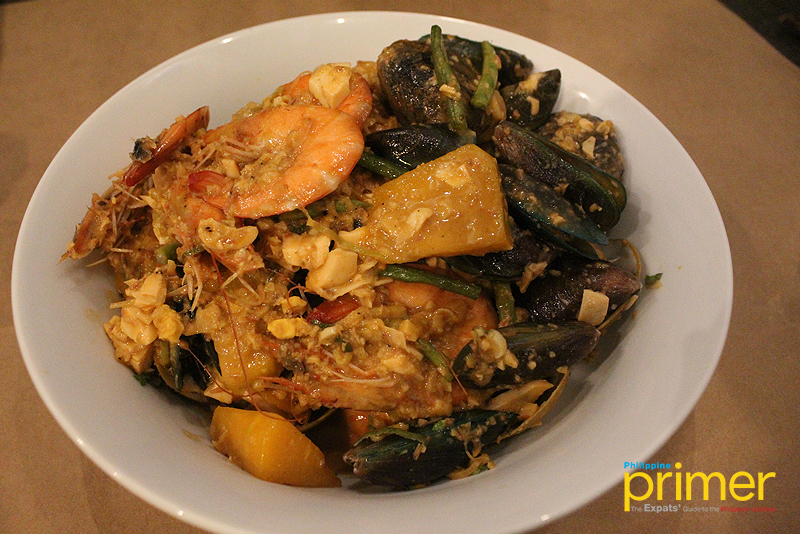 Shrimp Set Fiesta Mix (Php 1,200)
This is served with vegetables so you will surely enjoy a feast of all your favorite seafood in one bowl.
For finger foods to pair off your beer, they have the Skinny Fries with Vigan Longganisa (Php 180), which is a small pan of fries with egg and bits of Vigan Longganisa.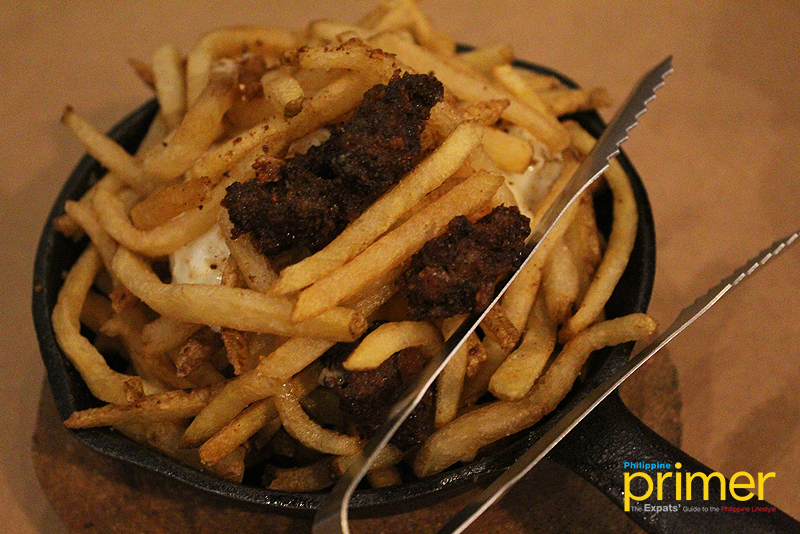 Skinny Fries with Vigan Longganisa (Php 180)
For the mains, get two sides along with your favorite smoked meats with their serving of Two Meat Plate Combo (Php 460). This plate combo is served with pickled onion and cucumber, a choice of dirty or plain rice, bibingka cornbread, and a choice of two sides.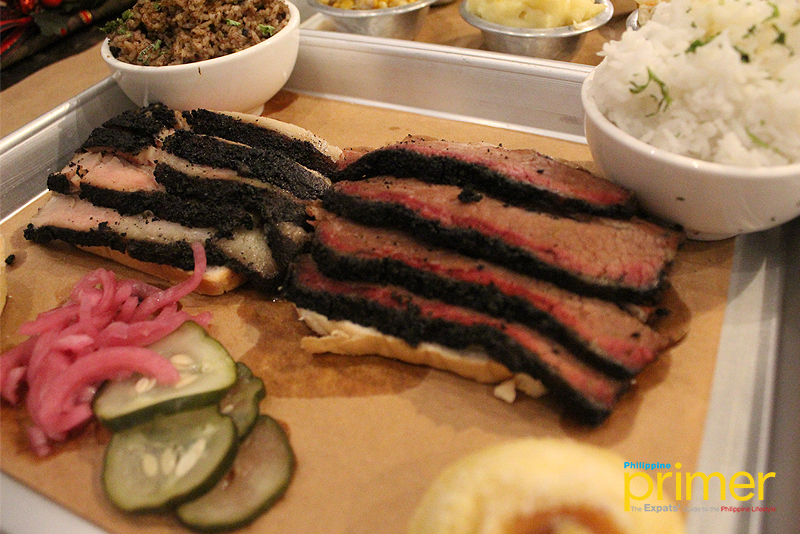 Two Meat Plate Combo (Php 460)
The two meat plate combo comes with your choice of meat like the pork belly and beef brisket—an all-time best seller.
You can also have either chicken, sausage, baby back ribs or spare ribs and choose from the nine sides they offer.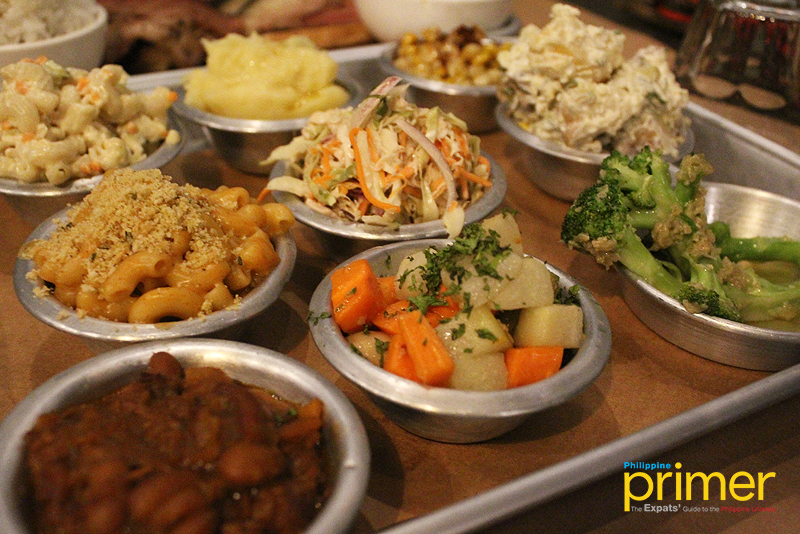 The nine side dishes for the two plate combo that you can choose from
Best-sellers for their side dishes are broccoli, mash potato, and coleslaw. To finish off a hearty meal, give their sweets a try.
The Tablea Chocolate (Php 185) is highly recommended as the slight bitterness of the tablea chocolate complements the light sweetness of the ice cream on top.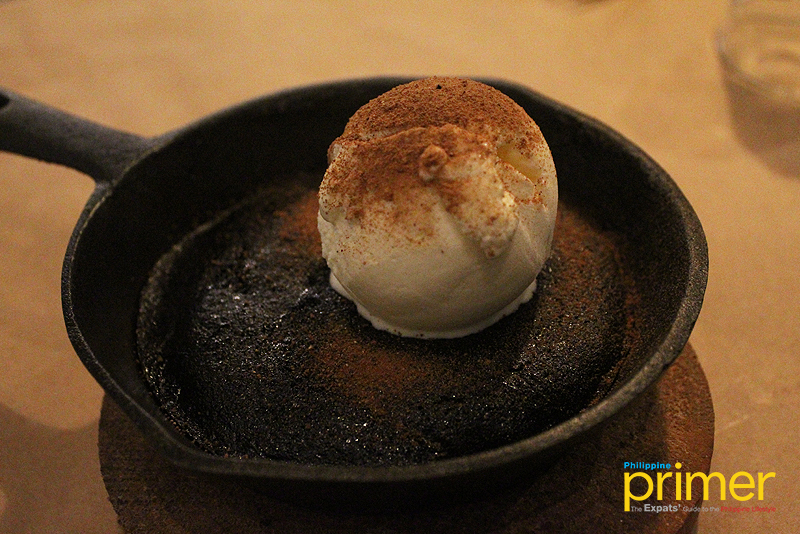 Tablea Chocolate (Php 185)
A small-scale brewery that has a lot of potentials to help the growth of craft beers in the country is what Calle Brewery all about.
Visit them at Casa Lourdes, #11 Calle Encarnacion Vigan, Ilocos Sur. For inquiries and reservation, you can call them at 0917 713 1694 or 077-604-5223. For more updates, you can like their Facebook page at Calle Brewery.
How to get here
By car: From Calle Crisologo head north to Liberation Blvd., turn left to Delos Reyes St. and right to Encarnacion Street. Calle Brewery is on your right side. 

By public transport: From Calle Crisologo, there are tricycles you can hire to bring you to Casa Lourdes/Calle Brewery.
---
This first appeared in Philippine Primer Japanese magazine's February 2019 issue.
Store Information
Casa Lourdes, #11 Calle Encarnacion, Vigan City, Ilocos Sur
077-604-5223
0917-713-1694
11 a.m. to 11 p.m. (Mon to Sun)
callebrewery@gmail.com