Blue Posts Boiling Crabs and Shrimps in Davao
Home-grown brand Blue Posts Boling Crabs and Shrimps is a casual-dining restaurant in Davao. Diners drive to Blue Posts Boiling Crabs and Shrimps for its unconventional and informal dining style. Its interior is inspired by the look and feel of a fisherman's wharf.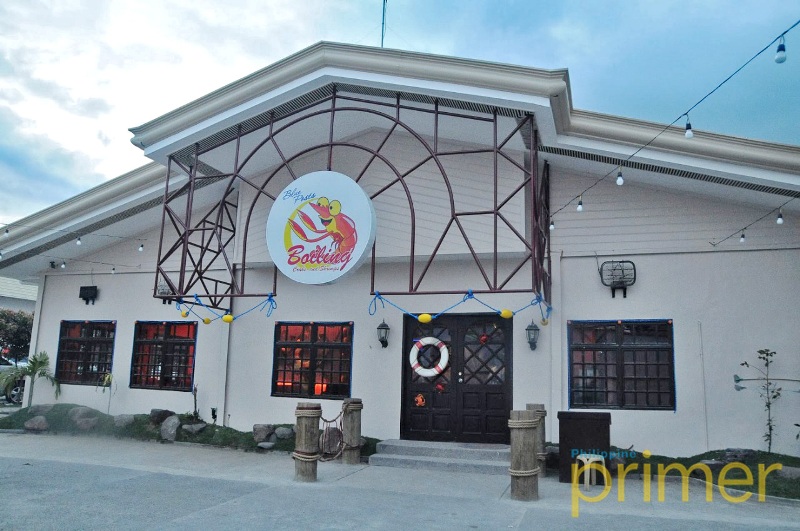 Facade
In 2013, Blue Posts was redesigned into a casual-dining haunt. The place owes its reinvention to Mr. Anthony Ang and his wife Jennifer, who noticed the emergence of casual-dining seafood restaurants in US.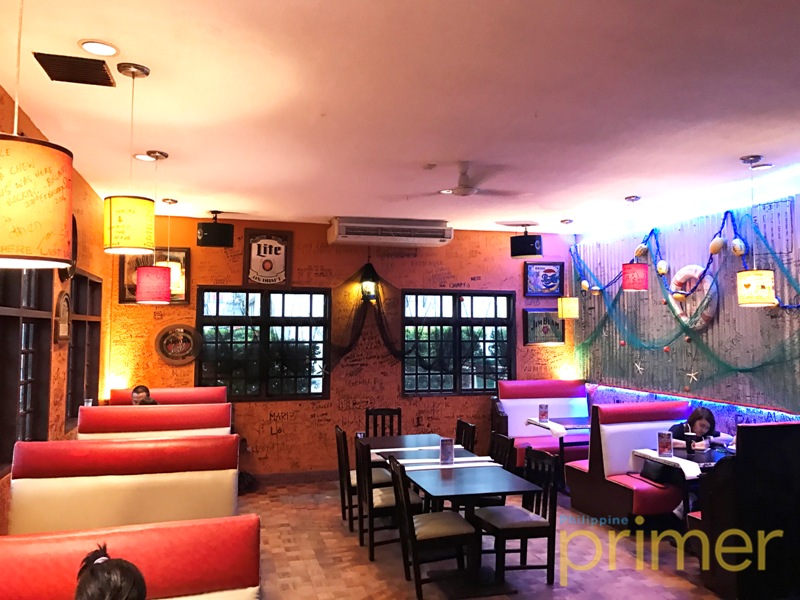 Other than its delightful seafood menu, another Blue Posts attraction is the writing of graffiti on the restaurant walls.
One of these restaurants boasted a "messy finger-licking" dining style which reminded the couple of the very Pinoy dining custom, "kamay-kainan" or eating using hands. The couple knew at once that they had to bring the same concept to Davao City.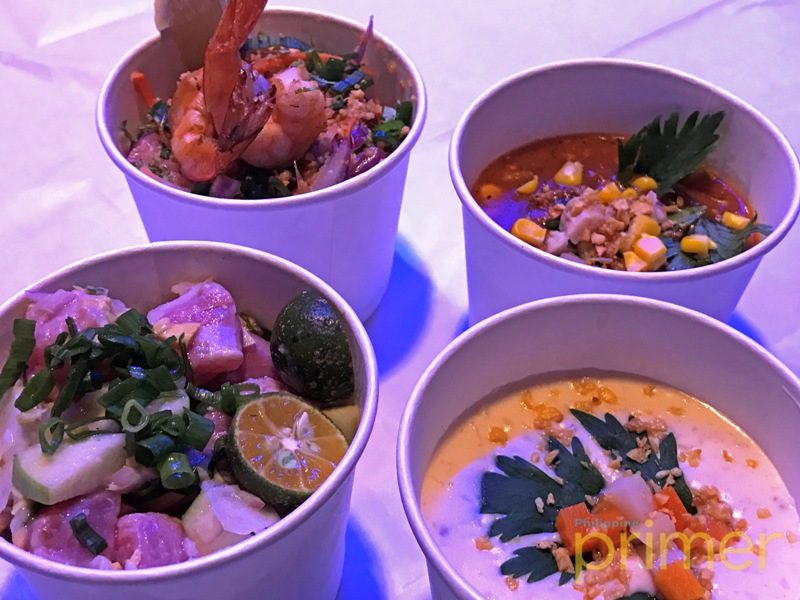 Choose from any of these side dishes: crab chowder, spicy beef soup, spicy gumbo soup, and pomelo salad, ranging from P89-P195
At Blue Posts, dining with bare hands is the norm. With a food-grade wax paper set on the table and a Blue Posts bib, prepare for a messy but satisfying gastronomic adventure!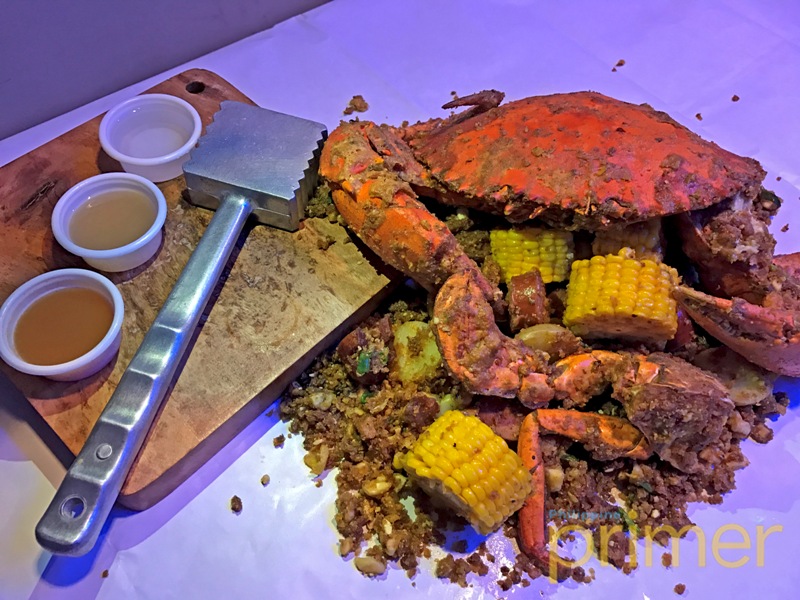 Crab in salted egg with corn on the cob
Diners can choose from a wide roster of seafood placed in a food grade boiling bag mixed with the signature Blue Posts Cajun Special Sauce, along with corn cobs and other extras such as sausages and boiled potatoes. Customers can choose whether they prefer it regular, mild, or spicy hot. Whatever level of flavour you pick, the dishes remain interesting, mouth-watering, and worth going back to.
From Davao to the entire Philippines, the journey of Blue Posts Boiling Crabs and Shrimps is something worth relishing.
---
Written by Denise Villamar

JP Laurel Avenue, Bajada, Davao City