Great British Pub Food: Oscar's in Malapascua, Cebu
Along the outstretched shoreline of Bounty Beach at Malapascua Island you'll find a great British pub and restaurant that is Oscar's.
Managed by Stephen, who is also a diving instructor, Oscar's is a relaxing rooftop bar and restaurant nestled high amongst the palm trees on Malapascua Island's beachfront. Started in 2008, it is a new concept in dining on Malapascua with top quality dishes at reasonable prices. The menu is an eclectic mix of international dishes that changes every day based on today's freshest ingredients. For those who need their daily coffee fix they also offer a variety of coffee drinks including Espresso, Cappuccinos, and Cafe Lattes using imported Italian espresso.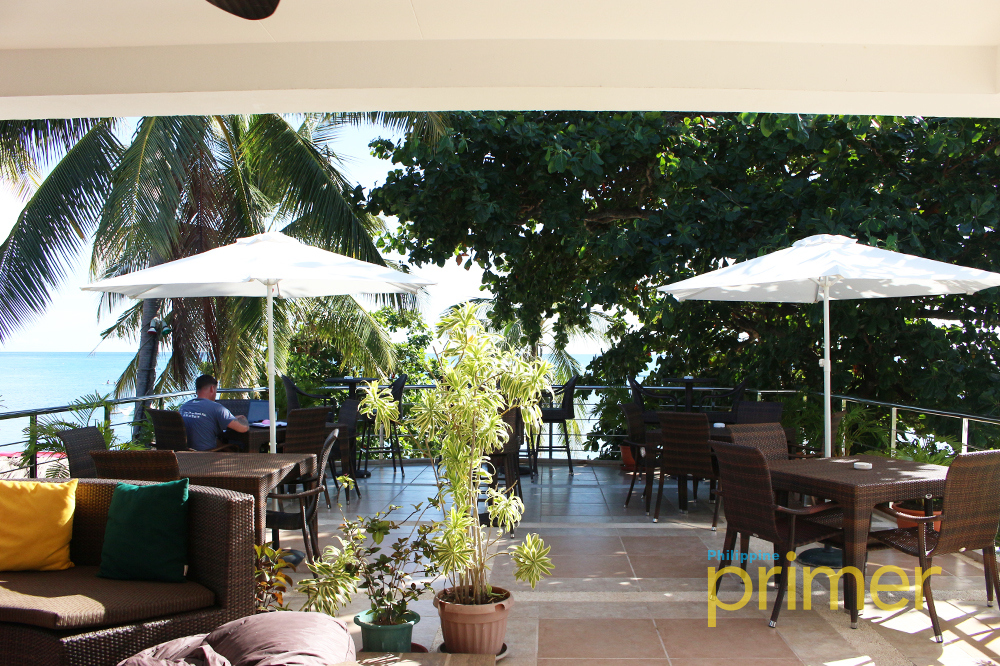 This al fresco dining with a stunning sea view aims to serve every dish within 15 minutes without sacrificing the taste and quality. It has a bright and breezy atmosphere at day and chill and groovy vibe at night. Wi-fi is available for free for their diving customers. There is a paid terminal downstairs if you do not have your own device.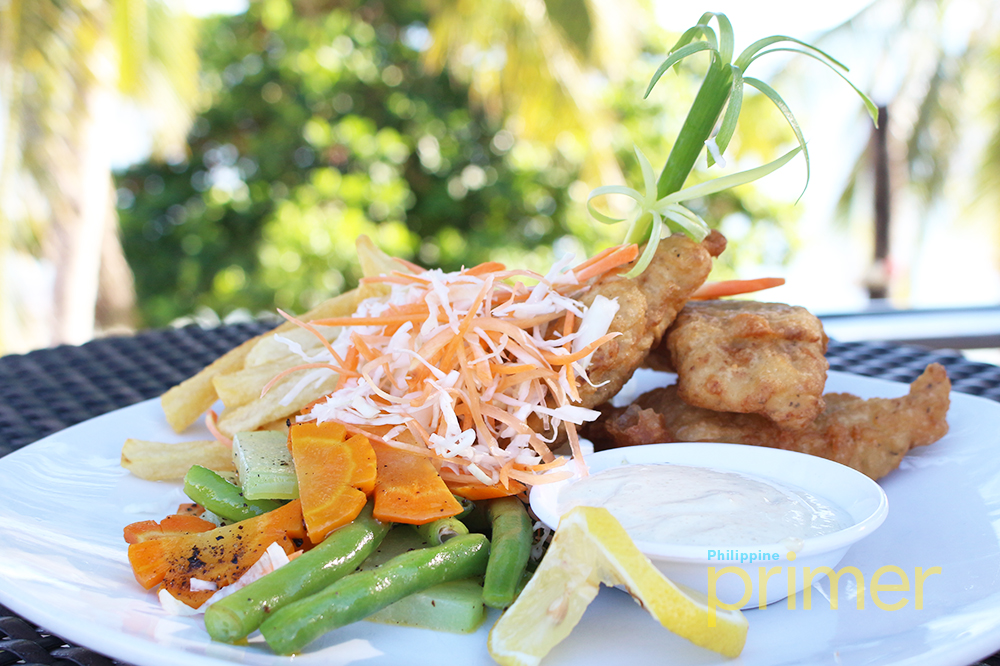 FISH 'N CHIPS. P370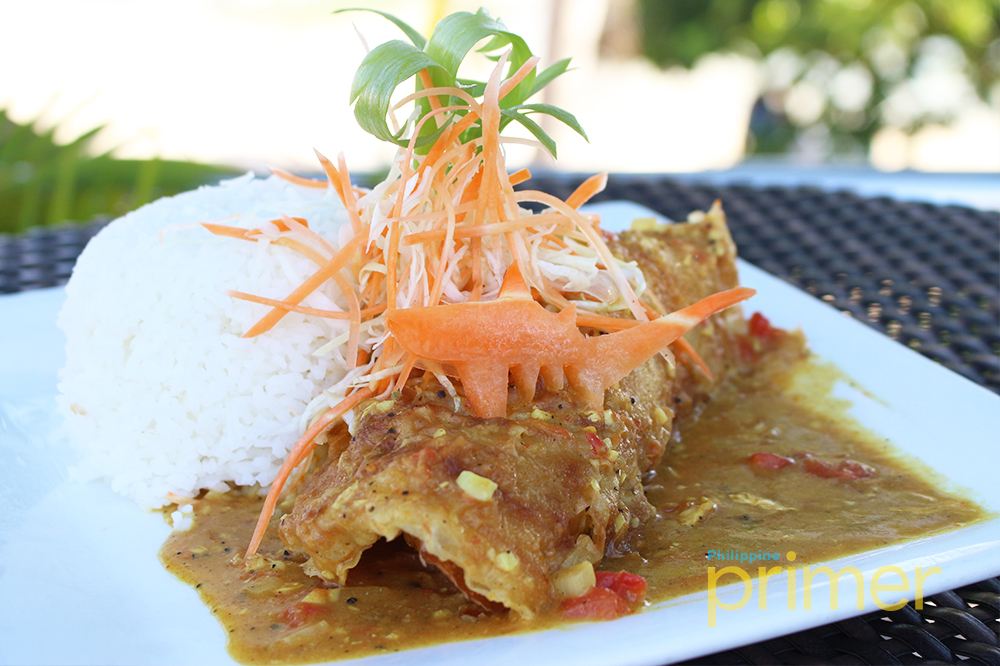 OSCAR'S FAMOUS PARATHA ROLL CURRY ROLL. P280
Oscar's also has an English style pub with a wide selection of local and imported beers and spirits and an extensive cocktail list. They also hosts different theme nights which cater to the dining market occasionally.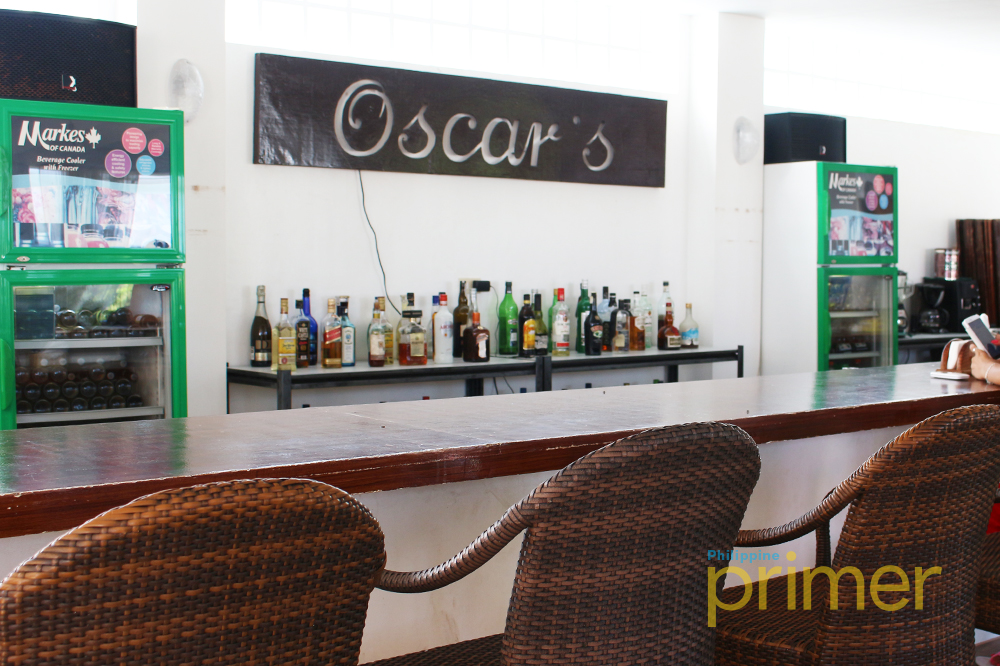 Peak season is usually November, May, and June. Reservation is not required, though you can contact them at 0927-612-3359, if you want to secure a specific spot in the restaurant or if you have special requests for the food.
The restaurant is open all day from 7:00am to 9:30pm, with the bar open until it is empty! Oscar's is one of very few bars and restaurant that accepts credit cards.
Bounty Beach, Malapascua Island, Daanbantayan, 6013 Cebu
0927-612-3359