Titos Resto & Grill
Found along the myriad of restaurants along the beachfront is Titos Resto & Grill, a go-to place for a relaxed kind of dining.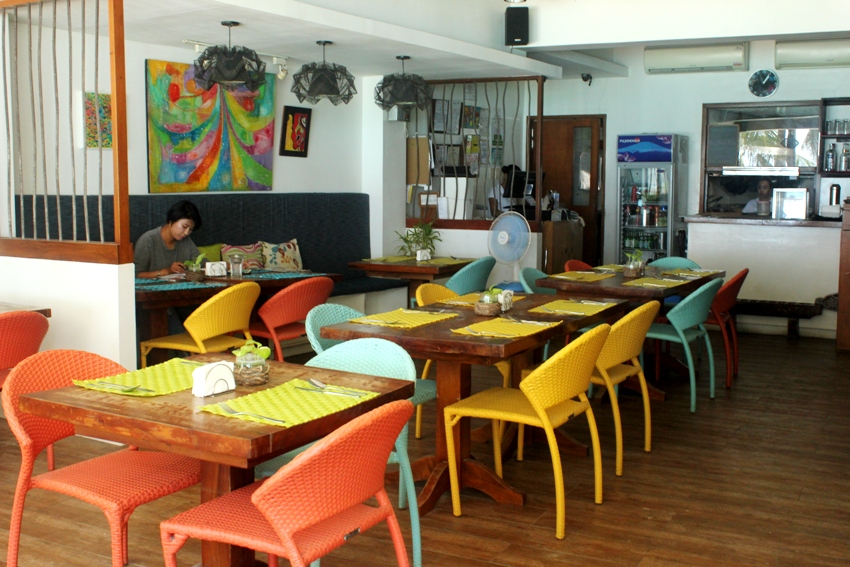 ART IN TITOS. Hued elements make up Titos' chill and youthful vibe
Titos Resto & Grill was made just to look like the owner's home Steve, who manages the restaurant that started out as a childhood dream. The restaurant was named after his father, who decided to take a plunge and put up a restaurant business in Boracay. Upon entering the restaurant, you will be welcomed by its artistic décor, with its brightly-colored walls, multicolored chairs, and various paintings for a visual treat. According to the owner, they also sell these paintings should the customers be interested to buy. Titos evokes a homey vibe with its cozy and fun atmosphere. Around the place, you'll see things which will make you feel like home, made better by the panoramic view it will give you by the beach.
In this humble restaurant, they serve classic and modern Filipino food with a twist. With their chefs coming from celebrated restaurants in Manila, you can see that Titos has a great regard for their dishes. Ranging from their main courses up to their desserts, Titos carefully makes everything as a treat to their guests. The restaurant makes their own gourmet pizza which is also one of their bestsellers, and they also take pride of their seafood dishes.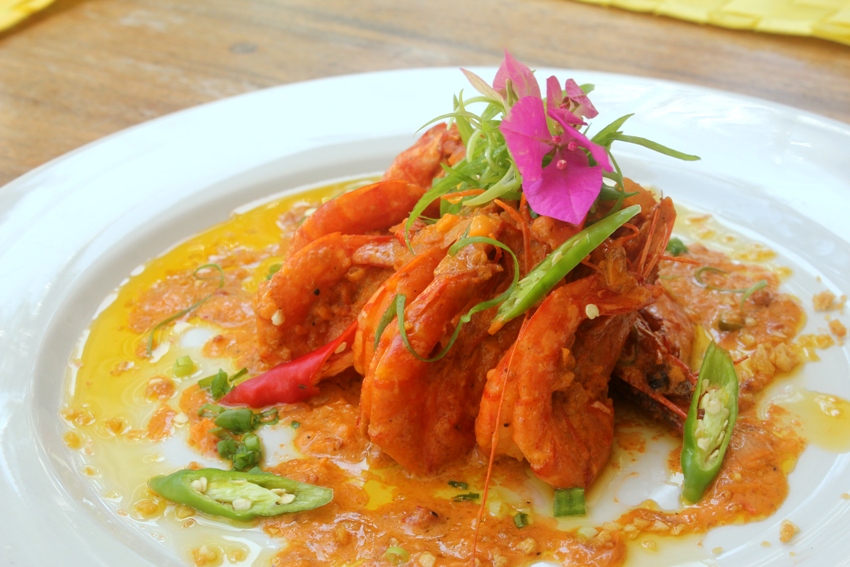 SUGPO SA ALIGUE (P495). Prawns sautéed in rich crab fat and coconut cream.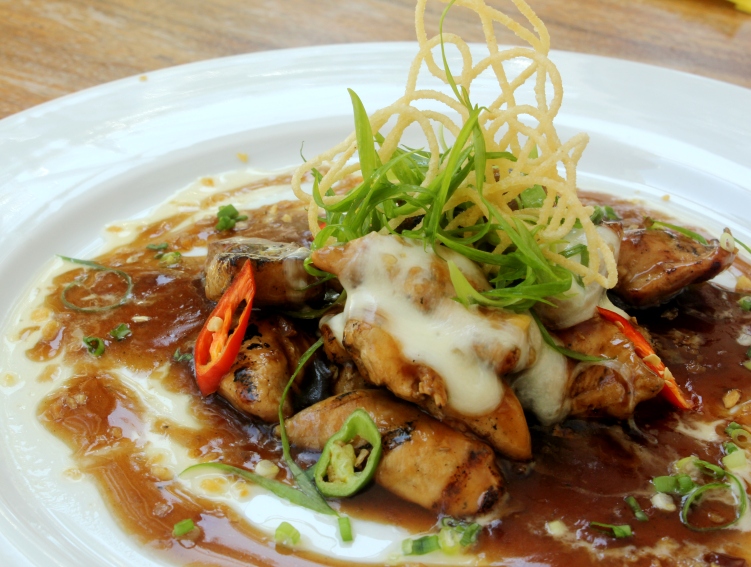 ADOBO WITH KESONG PUTI (P305). This bestselling grilled chicken breast and pork belly is sautéed in balsamic vinegar and soy sauce, topped with soft white cheese.
More people come here at nighttime, wherein it becomes the best spot for sunset viewing by the beach. Titos has an open air seating at the third floor, perfect for those who would like to lounge and enjoy an al fresco dining. The grill is also located upstairs, should guests want to dine with a scenic view of the beach for a backdrop. 
For good food, good service, and good location, Titos should be on your list of restaurants must-try!
Price range: P200-P400
Station 2 Beachfront (2nd & 3rd floor), Boracay Island, Malay, Aklan
(036) 288-2369
9:00 am to 2:00 am (Monday to Sunday)