The Sunny Side Café in Boracay Serves Hearty Breakfast Favorites All-Day
This article was updated on May 21, 2019. 
If there's one thing you won't ever run out of when you visit Boracay, it is food choices. The island is laden with restaurants showcasing amazing cuisines from all parts of the world.
But despite the overwhelming amount of food to choose from, there are days when you just feel the urge to come back to what is familiar and comforting, which for many involves breakfast staples and sweets.
This is one of the main reasons why owners Nowie and Odette Potenciano decided to put up the bright and sunny The Sunny Side Café at the heart of Station 3.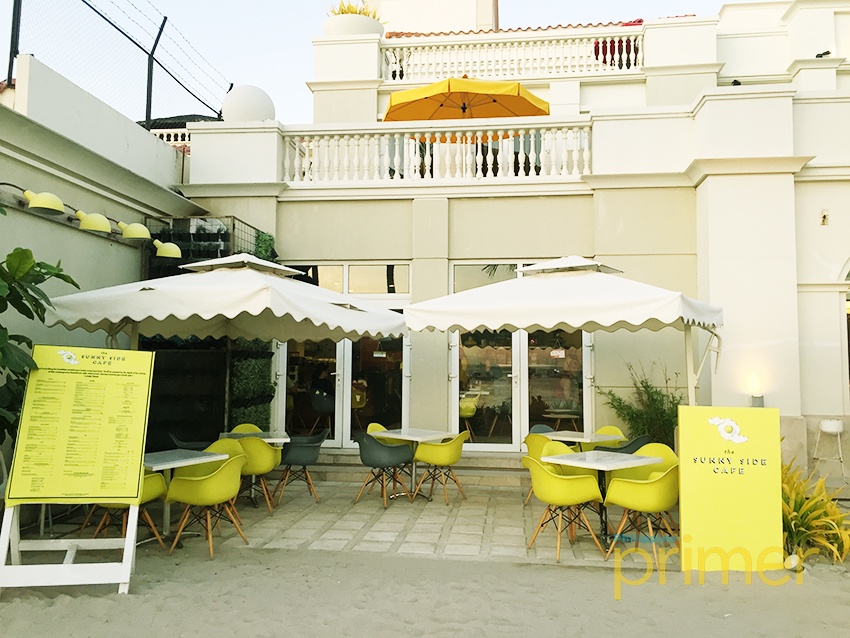 Inspired by their many travels, the café was opened in 2014 to serve all-day breakfast dishes, pastries, and coffee on the island.
"We realized from our travels that in most destinations, there is always a café with freshly-baked goods and comfort food, that most travelers to that area visit. We wanted to create that sort of space in Boracay with The Sunny Side Café," Nowie said in an online interview.
Their menu—which features favorite Western and Filipino breakfast dishes, freshly-baked goods, and specialty coffee—was curated by Chef Natalia Moran, who was also responsible for the delicious offerings of the couple's other restaurants.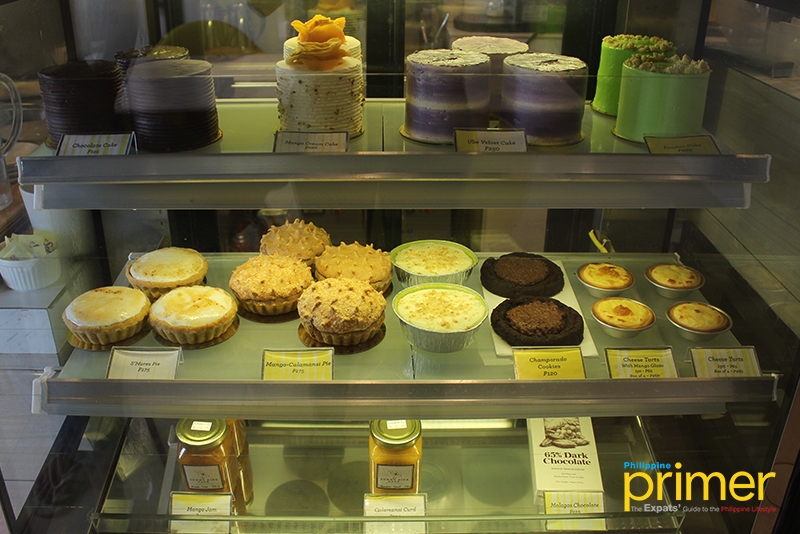 Despite being inspired by different countries, Sunny Side proudly uses local products in their dishes. The beef in their Kitayama Beef Tapsilog (Php 375), for example, is sourced from a Wagyu cattle raised in Mindanao.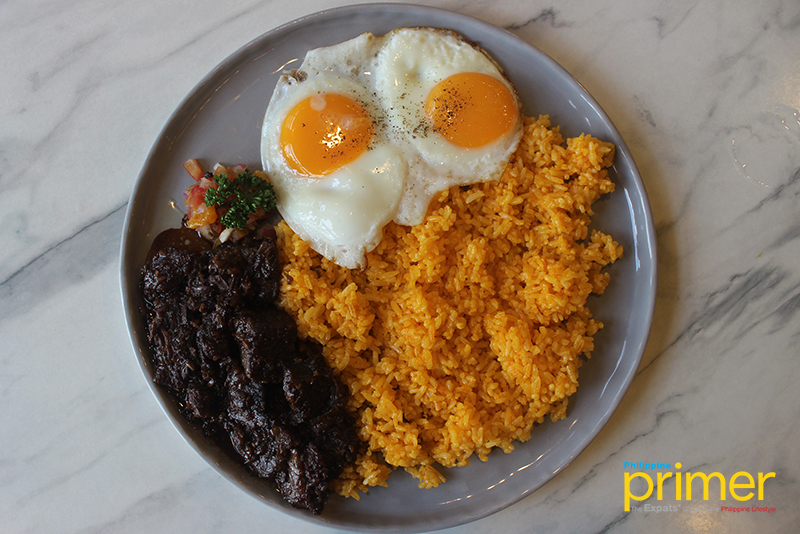 The marinated in-house Kitayama Beef Tapsilog (Php 375) is served with sunny side up eggs, garlic fried rice, and mango sauce
Everything on the menu is freshly-made ensuring superb taste and satisfaction. Most of their food items are also made in-house like their bread, chorizo, and bacon, so you'll know that the quality of each food is consistently good.
Sunny Side Café also sees to it that they put their own inventive twist to go-to breakfast dishes like the Bacon and Mango Grilled Cheese (Php 450) and the Ube and Cereal Milk Pancakes (Php 495).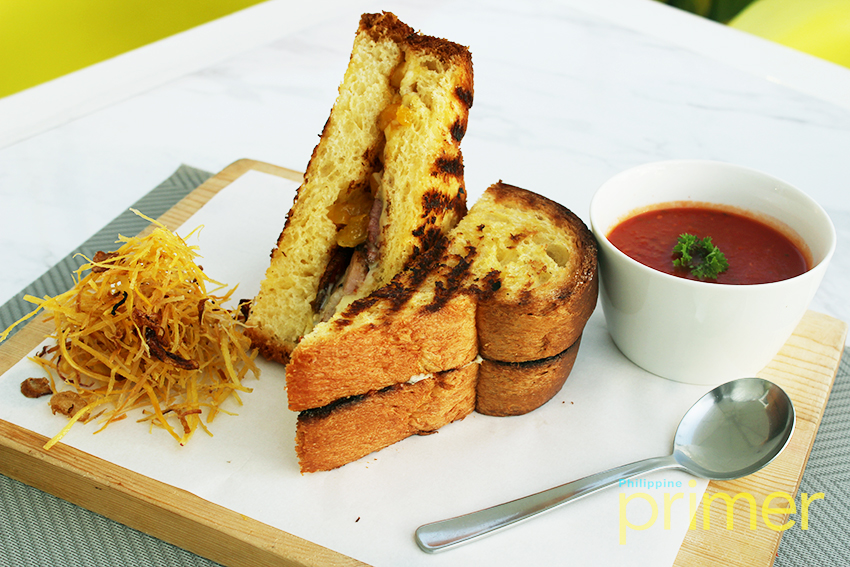 The bestselling Bacon and Mango Grilled Cheese (Php 450) is stuffed with bacon, mango jam, and mozzarella cheese with a side of tomato soup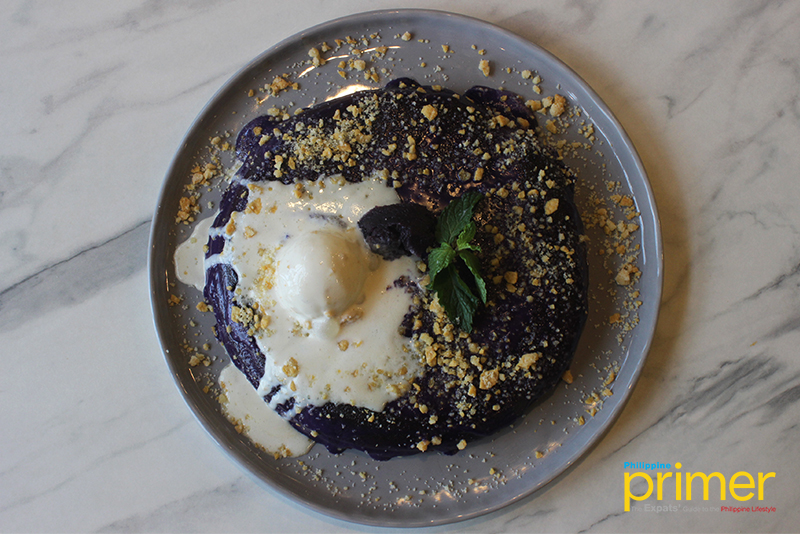 The Ube and Cereal Milk Pancakes (Php 495) is topped with ube cream, cereal crumbs, and cereal milk ice cream from Supermagic burgers.  
Matcha has recently gained popularity in the food industry and the café also made sure to add their own rendition to the green tea through their Matchamporado (Php 295). The dish reinvented the Filipino favorite champorado or chocolate porridge using white chocolate and matcha powder.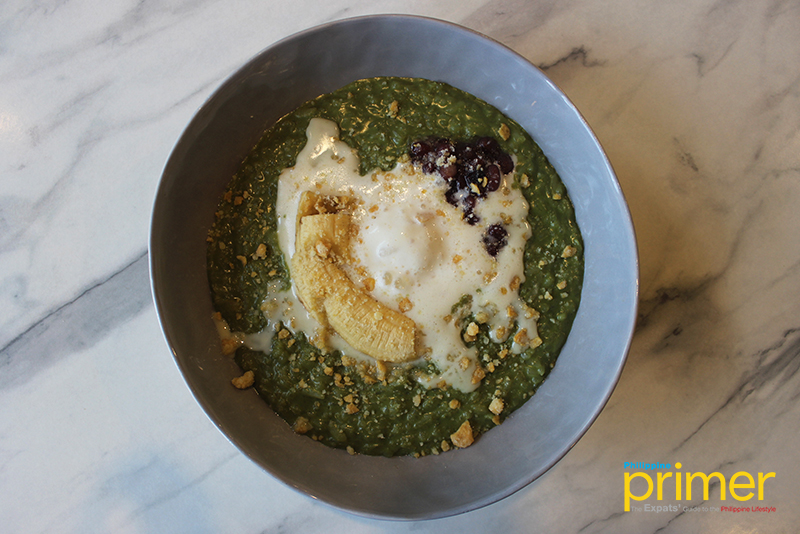 Matchamporado (Php 295) is topped with red beans, cereal crumbs, banana, and cereal milk ice cream
On the subject of reinventing favorites, Sunny Side Café also has its own take on Boracay's famous chorizo burger. The Sunny Side Chori Burger (Php 375) is made with their own spicy chorizo and pepper jelly served between pieces of brioche buns and a side of barbecue sauce.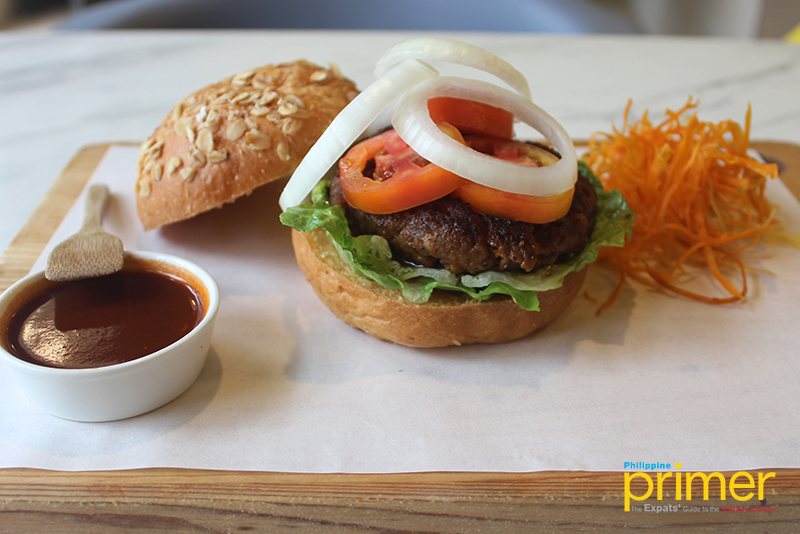 The Sunny Side Chori Burger (Php 375)
And what's a breakfast restaurant without coffee? The Sunny Side Café serves specialty grade coffees using the beans they source from the EDSA Beverage Design Group.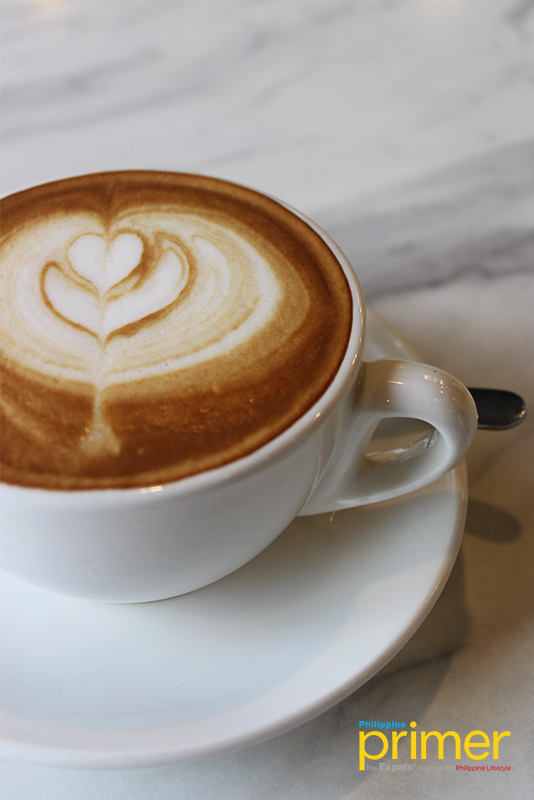 Latte (Php 160)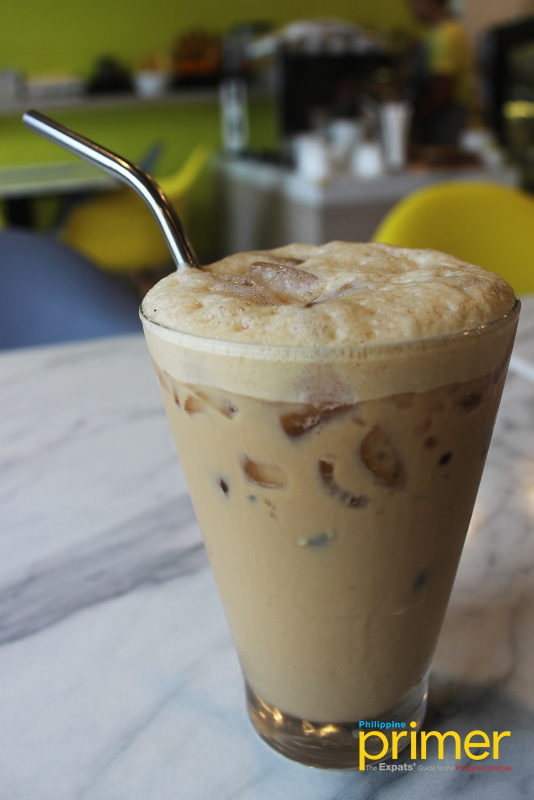 Vietnamese-style Iced Coffee (Php 200)
Aside from its innovative breakfast menu, the cafe also serves a chic, minimalist interior that is so inviting it begs you to take a break from all the island craziness and have a cup of coffee.
The combination of the colors white, yellow, and gray along with the light wood and marble is very refreshing to the eye, further sending you to the state of tranquility. To top it all off, The Sunny Side Café is located along the beachfront of Station 3, providing an unobscured view of the white sand beach and its beautiful waters.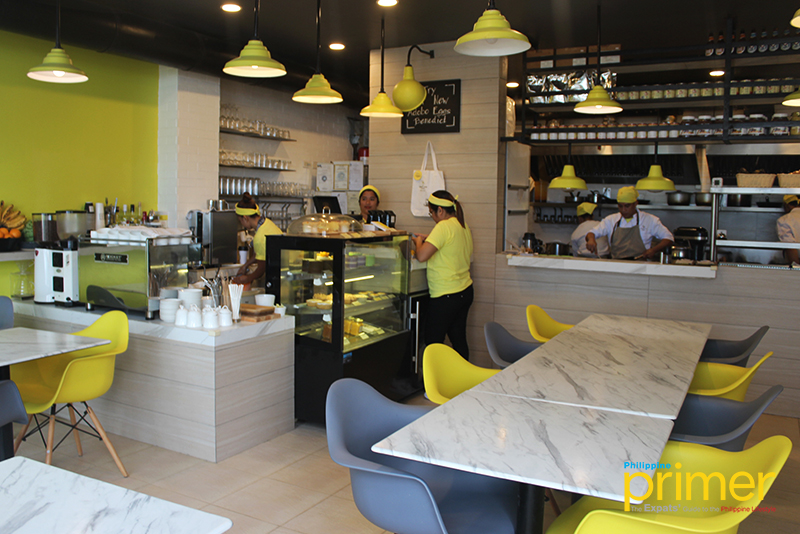 Truthfully, all happiness depends on a hearty breakfast and with The Sunny Side Café's all-day breakfast offerings, you know it's always worth setting your alarm for.
How to get here:
The Sunny Side Café is located at the beachfront of Boracay Sands Hotel in Station 3.

From D'Mall Boracay, walk towards the White Beach Path. Walk straight ahead until you reach The Sunny Side Café, which is situated between Astoria Current and Crown Regency Beach Resort.
---
A version of this appeared on Philippine Primer Japanese Magazine's May 2019 issue. 
General Information
Station 3 Beachfront, Boracay Sands Hotel, Malay, Aklan
036-288-2874
7 am to 9 pm (Daily)
Restaurant Menu
You can scroll the image left and right.