Streetmarket: Boracay's First and Only Food Hall
Aside from being a sanctuary for beach bums, Boracay is also a haven for food lovers as the island is filled with many great restaurants of different cuisines.
Despite the myriad of food choices, thinking about what to eat can still get pretty overwhelming since restaurants usually just focus on a certain cuisine. Much more if you're traveling in groups because different food preferences need to be considered.
But worry not because Boracay's first and only food hall is here to save the day (and night)!
With seven unique stalls to choose from, Streetmarket is the perfect destination for those looking for diverse food choices without having to transfer from one place to another.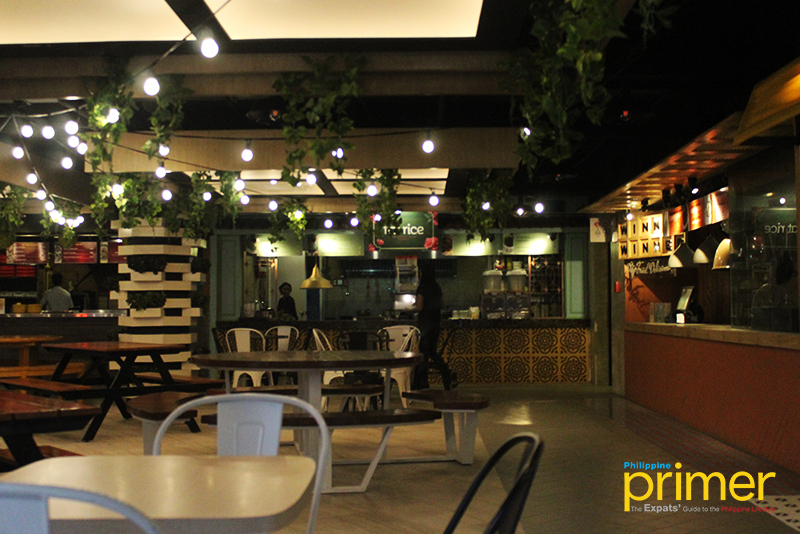 Streetmarket is the product of the partnership between Hue Hotels and The Sunny Side Group. The Sunny Side Group, headed by couple Nowie and Odette Potenciano, is the same brain behind some of Boracay's favorites The Sunny Side Cafe, Coco Mama, and Streetmarket.
Similar to their other restaurants, the menu for Streetmarket was curated by Chef Natalia Moran, with the concept of food halls from all over the world in mind.
The food hall features dishes from different cuisines including Southeast Asian, Mexican, and Japanese, among others.
Percy Seafood
Once you enter the food hall, you'd instantly be met by Percy. If you've ever read about Rick Riordan's demigod Percy Jackson, son of Poseidon, you'd know just how fitting this stall's name is for the dishes it offers.
Percy is the perfect companion for those in search of fresh seafood dishes with Fresh Aklan Oysters (Php 295 half dozen, Php 450 dozen) leading the fantastic menu.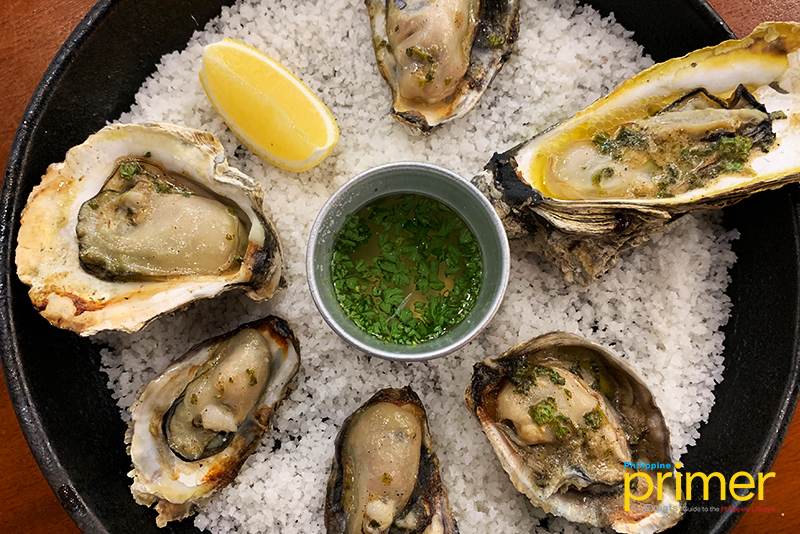 Fresh Aklan Oysters (Php 295 half dozen, Php 450 dozen)
If you're craving for more than just oysters, then try Cioppino (Php 490), the tomato-based soup has fish, shrimp, squid, clams, and mussels and is served with bread. A delicious soup to warm any seafood lover's soul.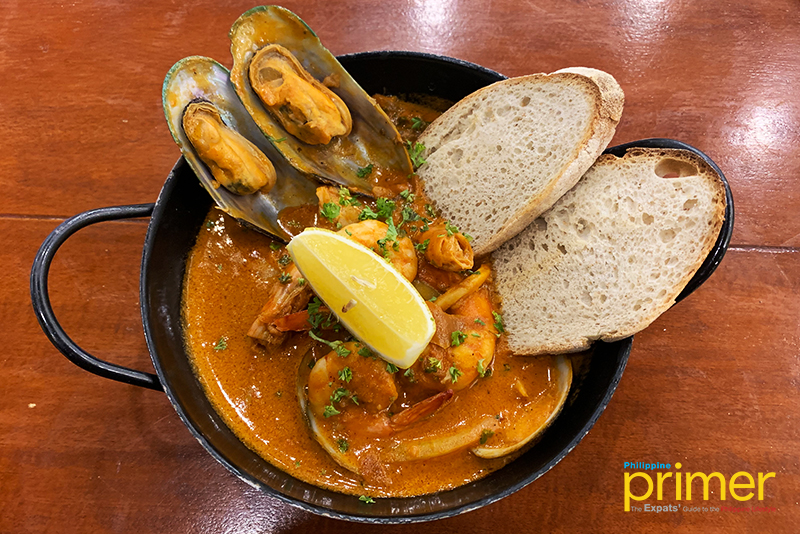 Cioppino (Php 490)
And what's better than seafood? Why, seafood in pasta, of course. Percy's Seafood Capellini (Php 390) is the perfect combination of squid, shrimp, and mussel in shellfish broth. It's so flavorful you'd want to eat it by yourself and be shellfish.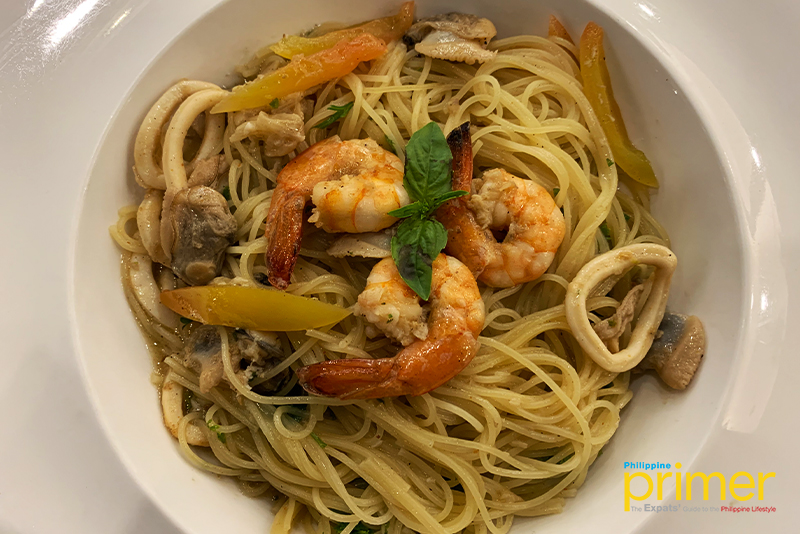 Seafood Capellini (Php 390)
Winner Winner
…chicken dinner? Well, the popular gaming expression is not wrong as the stall serves delicious Southern-style fried chicken dishes.
You are indeed a winner with their Winner Winner Fried Chicken in Homestyle Classic (Php 295). The fried chicken quarter is served with waffle, fried pickles, and a choice of mashed potato or dirty rice, which is made with rice and chicken liver.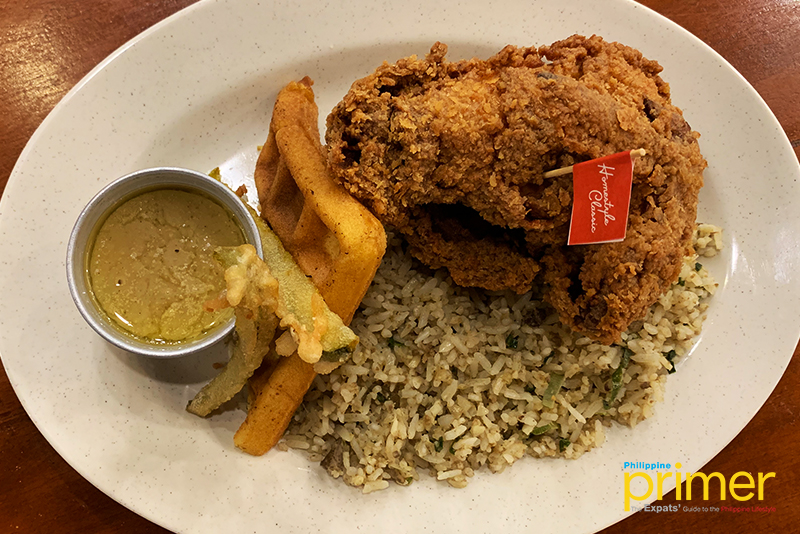 Winner Winner Fried Chicken in Homestyle Classic (Php 295)
Fat Rice
Southeast Asia is known for its picturesque sights, but it is also home to some of the most unique dishes. Fat Rice aims to capture all of this as it specializes in cuisine from different Southeast Asian countries.   
Start off with The Fat Curry Crab (Php 750) from Thailand. The fresh crab with egg and yellow curry is one of Streetmarket's specialties and must-tries.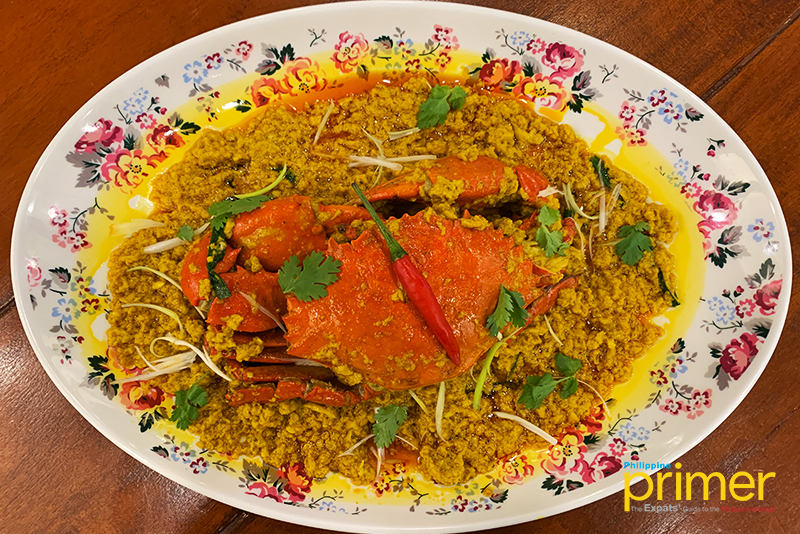 The Fat Curry Crab (Php 750)
Singapore is a beautiful country with even more beautiful tasting dishes. The Cereal Salt & Pepper Pork (Php 350) features pork spareribs coated in five spices and cereal, the crunchy way to a gastronomic adventure.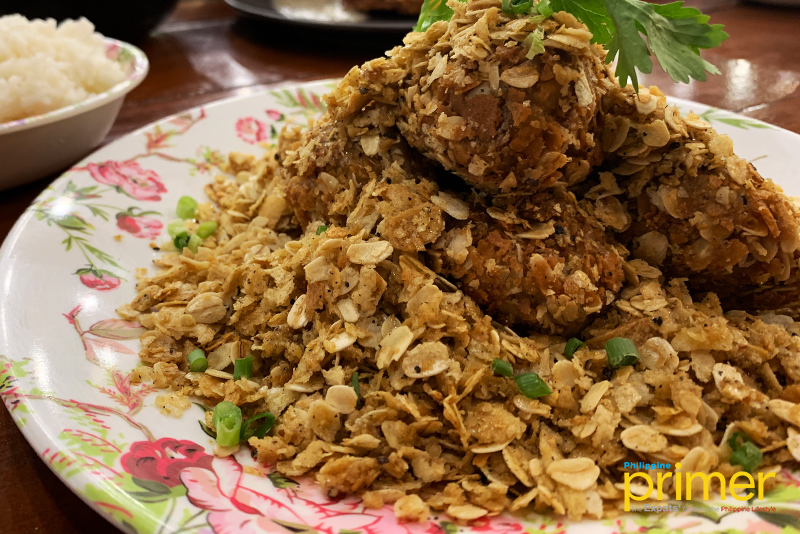 Cereal Salt & Pepper Pork (Php 350)
Fat Rice also has Vietnamese dishes that go beyond Pho and Bahn Mi. Try the Cha Cha La Vong (Php 350), which may look complicated at first glance. But all you have to do is mix the noodles, fish chunks, dill, and nuts together with the fish paste and you're good to go.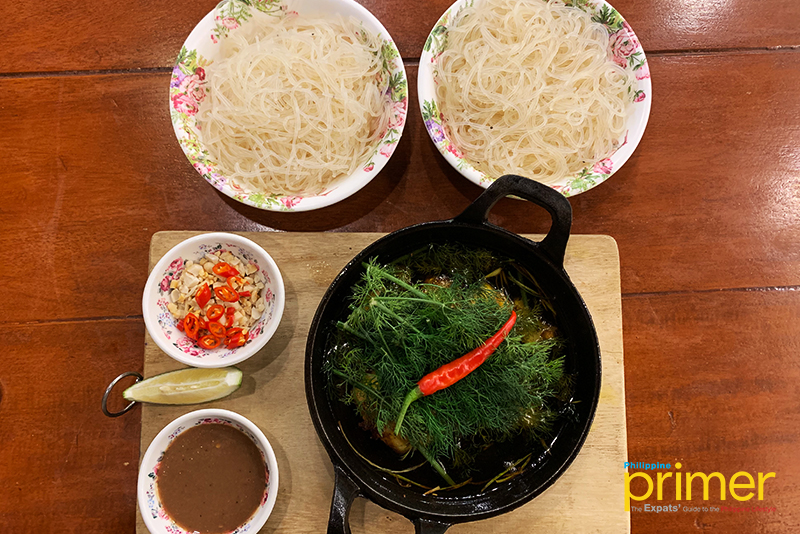 Cha Cha La Vong (Php 350)
Diavolo
Here's a stall that serves oven cooked dishes that are as hot as its name.
If you think nothing is as hot as the summer heat, then maybe The Diavolo Pizza (Php 550) will make you think otherwise as the 10" brick oven pizza topped with finger chilies, salame piccante, chili oil, basil, and cheese is as hot as it looks. Literally.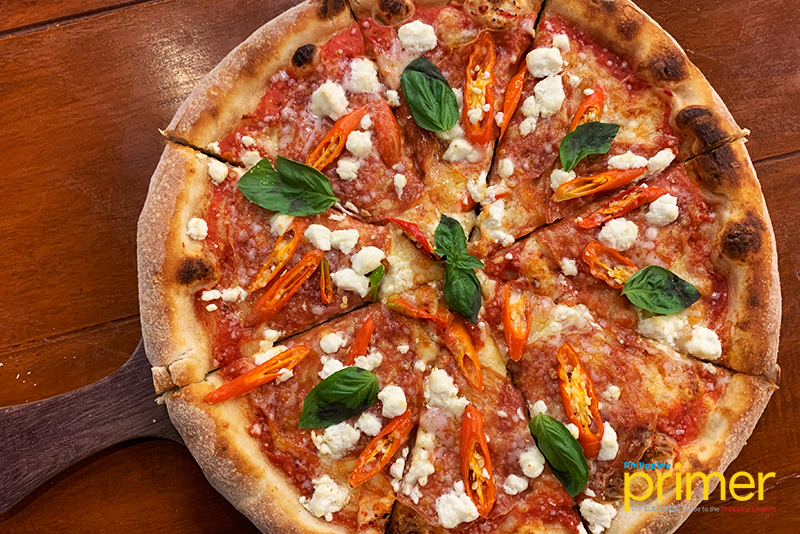 The Diavolo Pizza (Php 550)
Not into (hot) pizzas? Then their famous crispy Porchetta (Php 450) might just do the trick. The pork is cooked sous vide for 36 hours before being oven-baked ensuring a tender, but still crispy pork belly.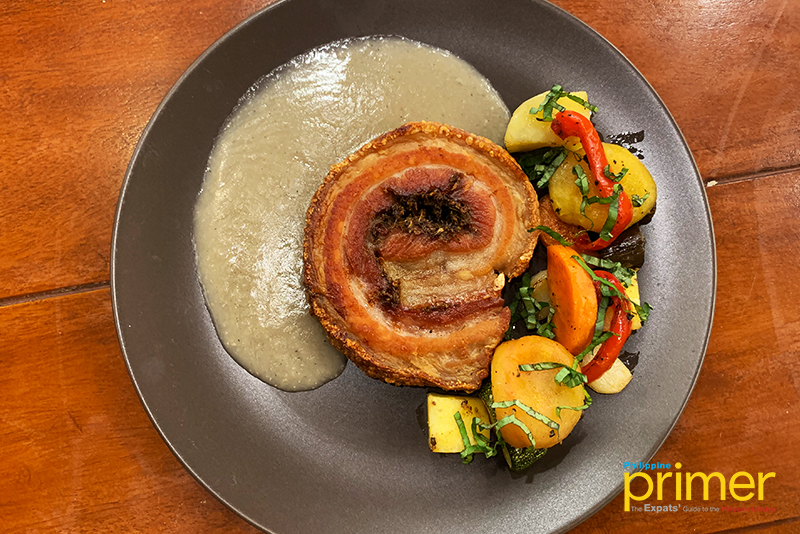 Porchetta (Php 450)
Santa Peligrosa
We all love some tacos and burritos and Streetmarket knows it too that's why they offer classic Mexican favorites through Santa Peligrosa. Their plate of soft tacos (Php 350) filled with carnitas, barbacoa, and chicken mole is sure to satisfy that taco craving.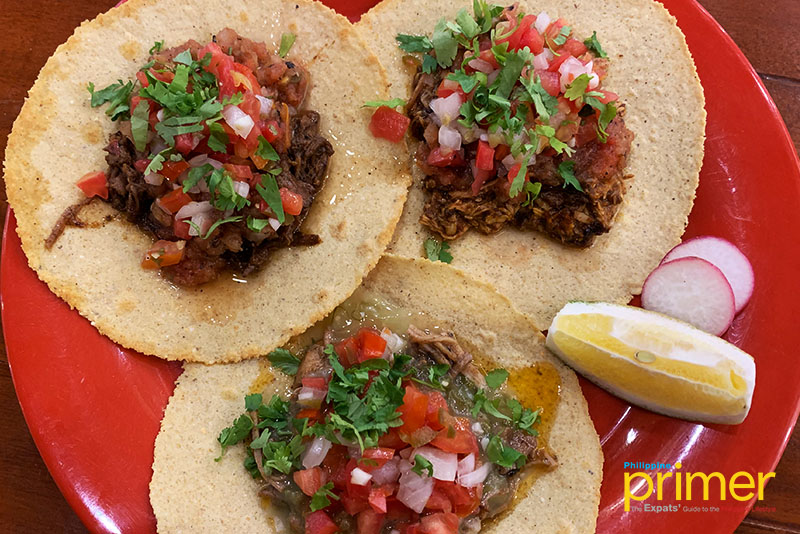 Tacos (Php 350)
But if you're craving for something more filling, then the Santa Peligrosa Short-Rib Chili (Php 350) is a must-try. The beef short rib braised for 12 hours is slathered in their signature sauce and is served with rice, beans, pico de gallo, sour cream, and guacamole.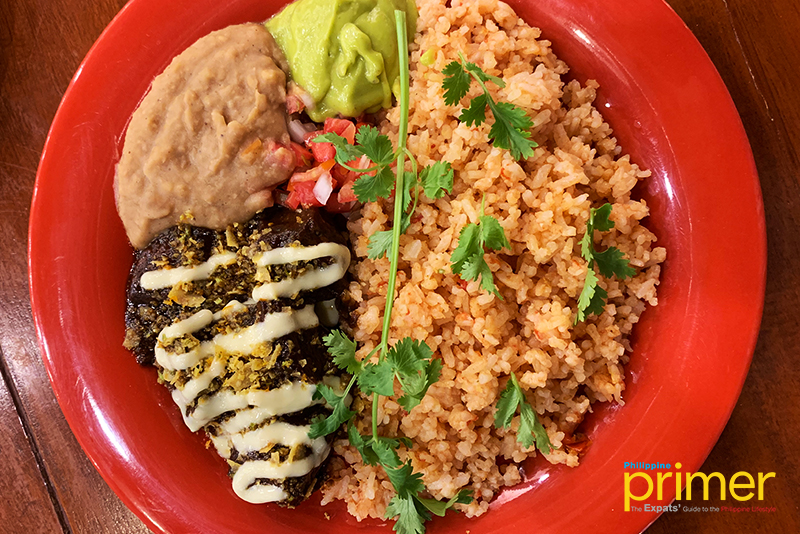 Santa Peligrosa Short-Rib Chili (Php 350)
Poketo
Poketo serves renditions of favorite Japanese dishes. Their Yakitori Bowl (Php 320) is filled with Japanese cuisine goodness like choices of three yakitori sticks, furikake rice, onsen egg, tempura flakes, nori, and pickles.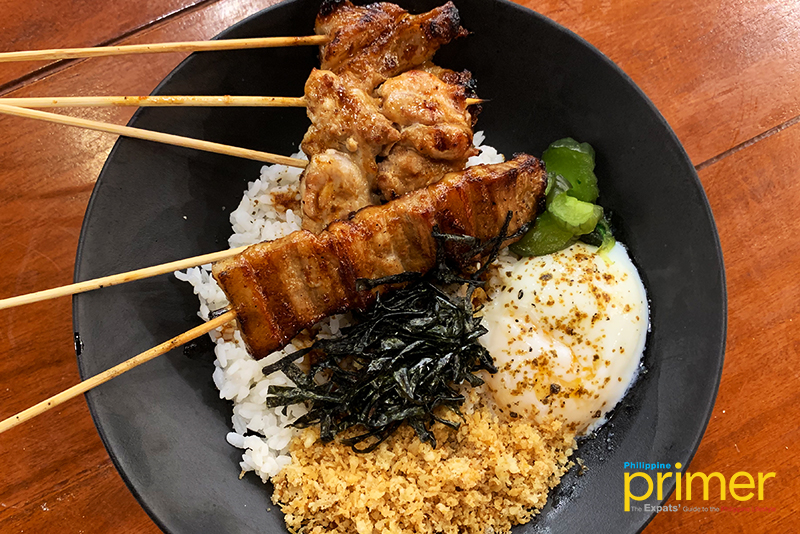 Yakitori Bowl (Php 320)
Sugar Cloud
There's cloud nine, then there's Streetmarket's Sugar Cloud which will take you to sugar heaven with their serving of bingsu or Korean shaved ice desserts. Their Watermelon with Lychee Cream Bingsu (Php 250) does not only satisfy the cravings of a sweet tooth but is also refreshing thanks to the generous scoops of watermelon on top of the dessert.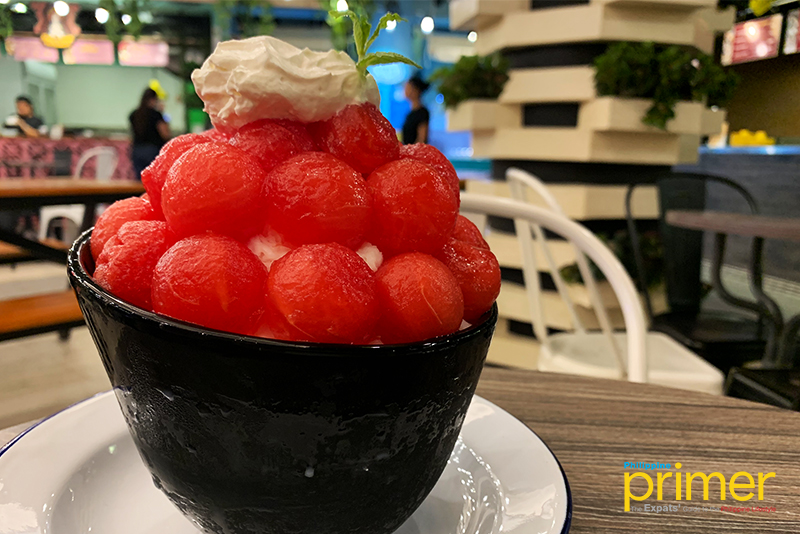 Watermelon with Lychee Cream Bingsu (Php 250)
For a unique dining experience on the island that would satisfy any craving, visit Streetmarket in Station X from 11 am to 11 pm daily.
---
A version of this appeared in Philippine Primer magazine's May 2019 issue.
Store Information
Station X, Hue Hotels and Resorts, Station 2, Main Rd., Boracay Island, Malay, Aklan
036-288-9348
11 am to 11 pm
Restaurant Menu
You can scroll the image left and right.