Los Indios Bravos Braves the Boracay Tourists Through Classic Pub Dishes
This article was updated on May 20, 2019. 
During the Spanish rule in the Philippines, different groups were formed to show resistance including one known as the Los Indios Bravos or the brave natives. The group, composed of Filipino writers and poets in Europe including Dr. Jose Rizal, demanded reformation from Spain.
In Boracay, however, another form of Los Indios Bravos was resurrected but instead of braving colonizers, this time it's braving the tourists on the island—one signature pub dish at a time.
First opened in 2014, Los Indios Bravos is a well-loved gastropub in Boracay. It recently changed management and location, but new owners Martin Jickain and wife Maggie Tirol made sure to offer the original menu with the same familiar taste people have come to love.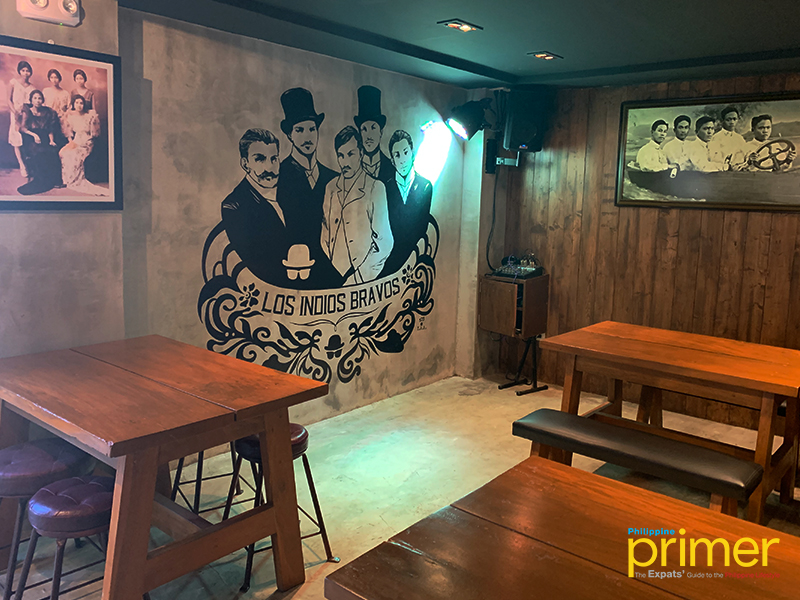 Joining the original Los Indios Bravos on the wall are photographs of the original Tirols 
Inside the gastropub's new location in Station 1 is a combination of dark wood, black leather, and concrete, which to say is an interior that invites its diners to have a bottle of beer and chat the night (or afternoon) away with friends.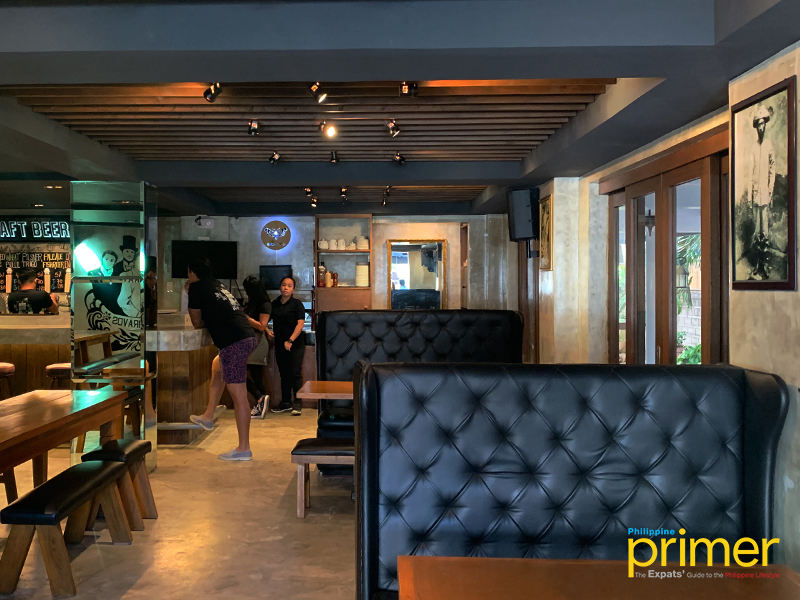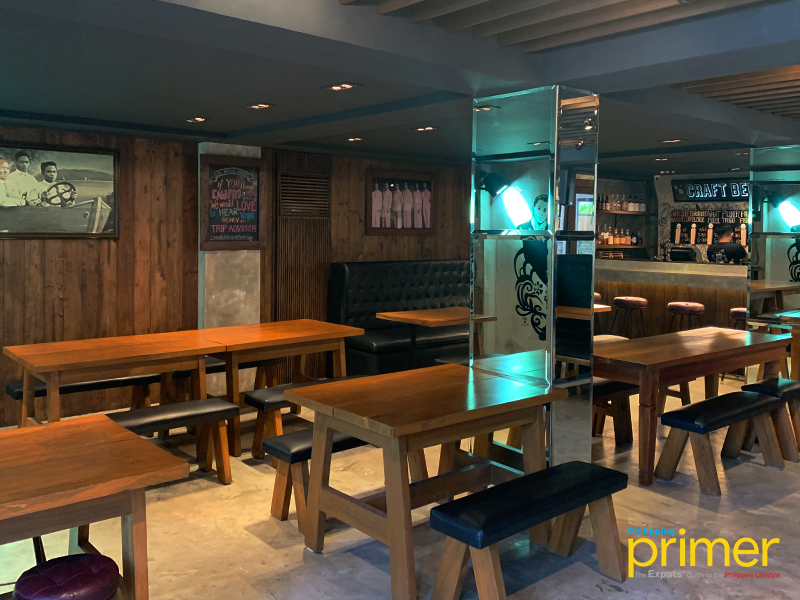 And on the subject of beers, Los Indios Bravos takes pride in their beer selection as they are the only pub on the island offering craft beers on tap, all nine of which are locally-made including the Engkanto beer.
But their support for the local liquor industry does not stop with their craft beers on tap because the majority of the alcohols and spirits the pub offers are proudly local and Filipino made including popular local brands like Sirena Gin and Don Papa Rum.
What's a gastropub without food? Los Indios Bravos is a haven for locals and tourists alike as they serve dishes that you can't find anywhere else on the island.
Partner up a glass of craft beer with their Sausage and Mash (Php 440)—a combination that is as good as it looks when served. Each serving has a bratwurst, cheese bockwurst, Hungarian, and kielbasa sausage and is served with sides of mashed potatoes and house pickles.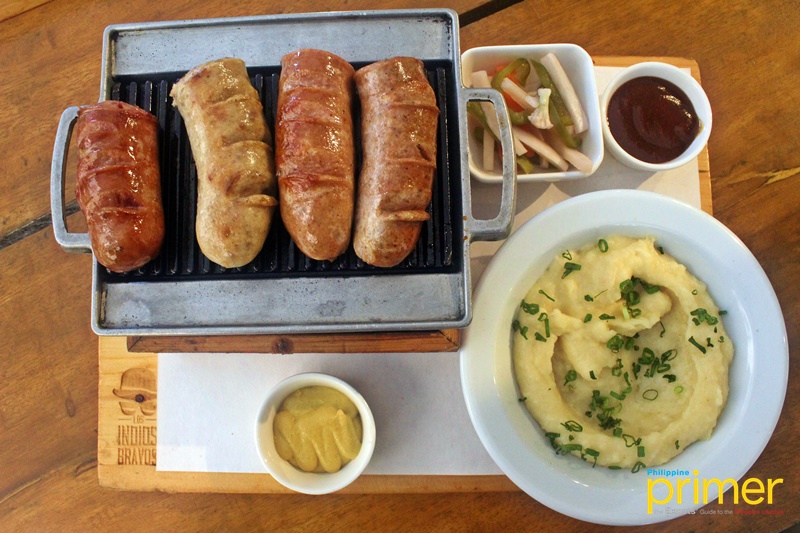 Sausage and Mash (Php 440)
On a night out with friends? Los Indios Bravo's famous Dino Bones (Php 2,495) is the additional companion your group needs. These tender US Angus beef back ribs are smothered in hickory smoked BBQ sauce and served with sides of their own coleslaw, buttered cajun corn, and a choice of their steak fries, steamed rice, or mashed potato.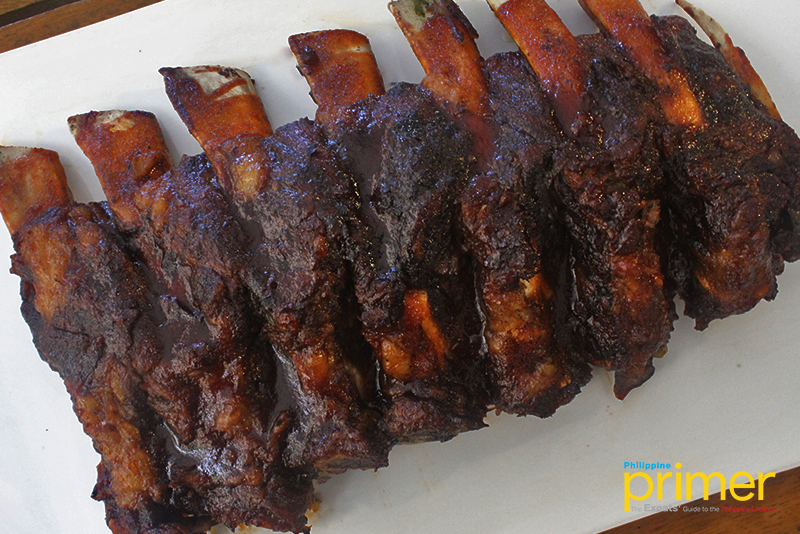 Dino Bones (Php 2,495)
For those looking for something lighter but is still equally filling should try The Golden Paratha (Php 395). The fried Indian bread topped with curried chicken, fried onion, yogurt, and cilantro is sure to take you on a gastronomic adventure.

The Golden Paratha (Php 395)
A perfect way to compliment your meal would be with a tall glass of their Lemon Cucumber Mint Slush (Php 120). This green drink is as refreshing as it looks (and healthy too!)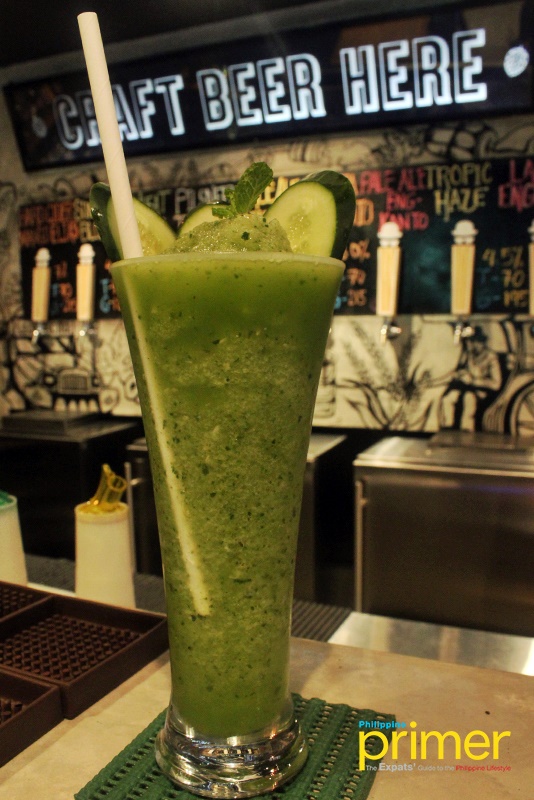 Lemon Cucumber Mint Slush (Php 120)
Boracay may be laden with pubs and gastropubs but Martin highlighted how their good food and equally great staff sets them apart from the rest.
"We serve really quality food… And our staff are really trained. Ask them about beers and the food that goes well with it and they can give it to you straight away," he explained.
You may visit Los Indios Bravos in their new location in front of White House Beach Resort in Station 1.
How to get here:
Ride a tricycle and ask them to take you to the new location of Los Indios Bravos or you may tell them to drop you off in front of White House Beach Resort where it is located.
---
A version of this appeared on Philippine Primer Japanese Magazine's May 2019 issue. 
General Information
White House Beach Resort, Station 1, Sitio Pinaongon, Brgy. Balabag, Boracay Island, Malay, Aklan
036-288-2803
0917-176-4294
11 am to 11 pm
indiosbravosboracay@gmail.com
Restaurant Menu
You can scroll the image left and right.