Christina's
Fine dining and the beach rarely mix. You would either need to talk to a restaurant owner and ask them for a special dinner service… or go to Boracay and get your meal at Christina's.
Christina's is one of Henann Regency's in-house restaurants located right on the beach. It completes the Regency Food Plaza by offering some of the best international cuisine you'll get next to Hap Chan's authentic Chinese cuisine and Mesa's Filipino dishes. They mainly cater to Henann Regency's guests who stay in their suites, but are open to the public if they have room.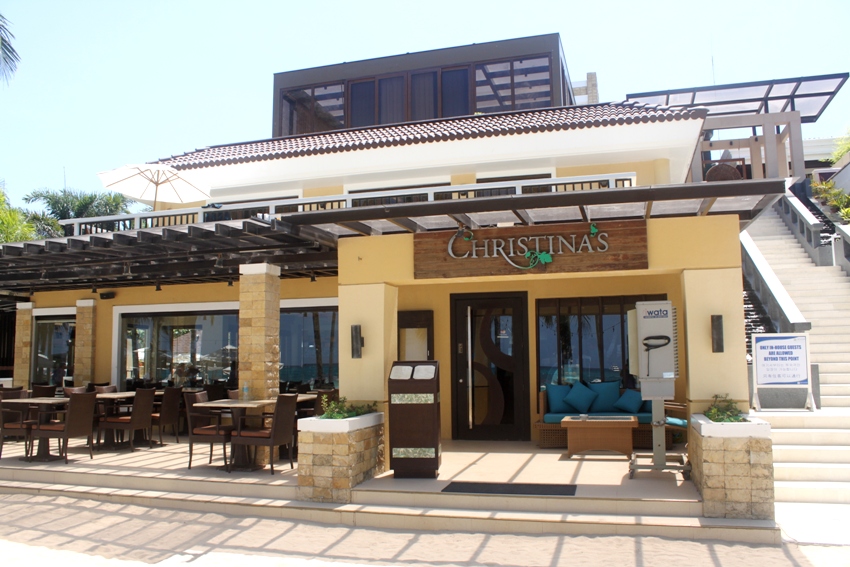 FINE DINING ON THE BEACH. That's what you'll get at Christina's.
One thing that you will notice with Christina's during the day is their minimalist layout. The simple layout of the restaurant makes sure you keep your focus on the food… that is, if the stunning beach view doesn't distract you.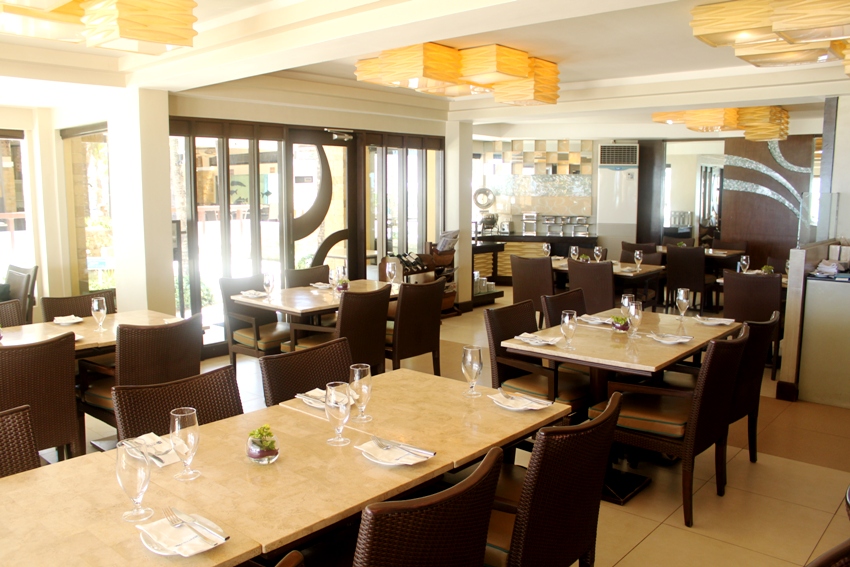 INTERIOR. Simple yet elegant at the same time.
Christina's takes on a different form once the sun starts to set. From a simple restaurant, it transforms to a full-on beachfront dining experience with tables set-up on Boracay's powdery white sand beach.
International fusion is at the heart of Christina's dishes, though they focus more on Italian cuisine. A look at their menu, however, would ensure you that they have cuisine as varied as there are restaurants in Boracay's D' Mall.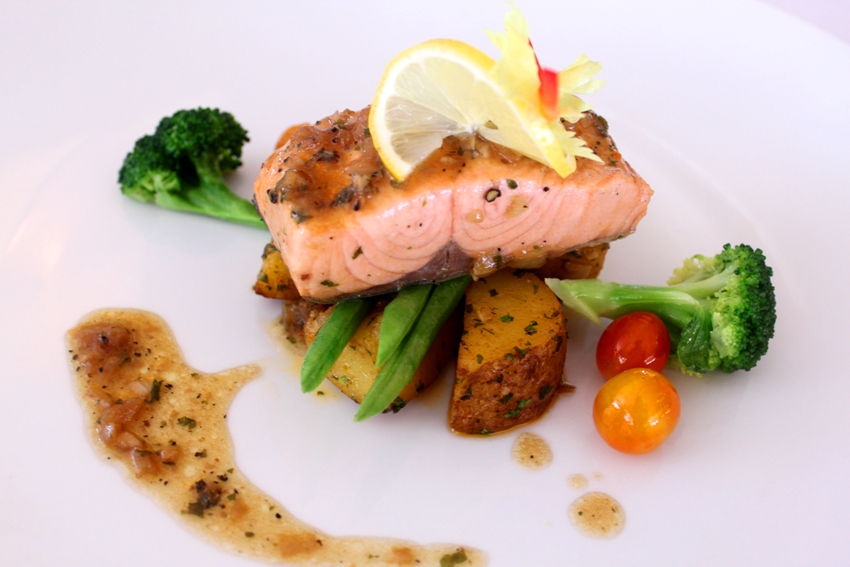 SALMON CON PEPE. One of the stars from their selection of main courses.
Two of their best dishes are the Salmon con pepe (P550) and Surf and Turf (P570).  The salmon is poached to a nice pink look, keeping it fresh while still having the skin good enough to eat. Warning: dipping it in beurre blanc only makes it taste better, which could be good or bad depending on your diet.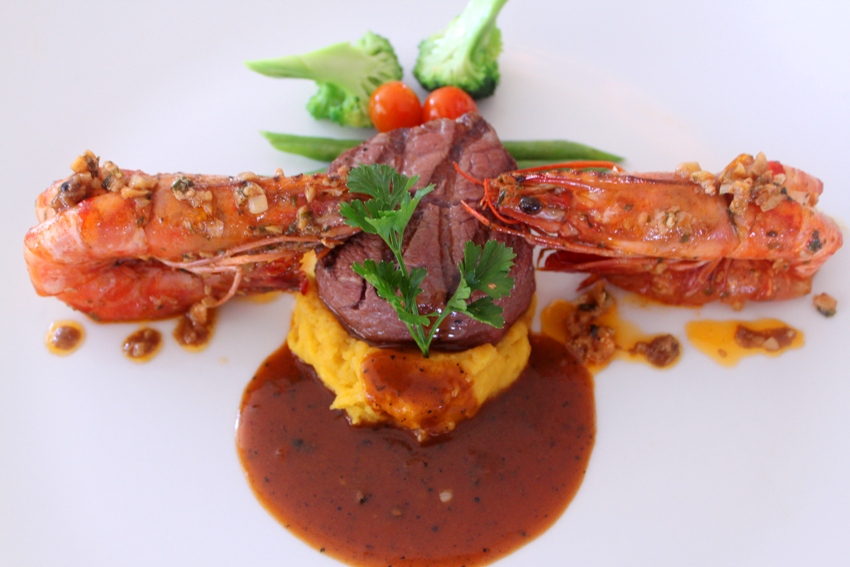 CHRISTINA'S SURF AND TURF. Seafood and beef never looked this good.
The Surf and Turf, however, takes the cake from their medley of mains. The prime beef tenderloin is the star of the show. It's seasoned just right; the sear on the beef is great, and the best part: it can be cooked to your preferred doneness.
Don't be too hasty to judge this dish, however; the grilled tiger prawns are more than just for show. They're just as good, if not better, than the beef tenderloin. Grilled to perfection, these tiger prawns might just steal the spotlight for anyone who's not a fan of beef.
Both work great with the sautéed vegetables and mashed pumpkin potato, which is very smooth and a bit sweeter than your usual mash.
If you want to enjoy fine dining at its best in Boracay, then make sure you reserve a table at Christina's, located at Level 1 of Henann Regency Resort and Spa's North Beach Wing at Station 2, Boracay Island. They open at 6 a.m. for their breakfast buffet, which lasts until 10 a.m. Their ala carte menu is available from 10 a.m. to 10:30 p.m.
For reservations, please call 036-288-6111 local 458. They accept all major credit cards as well as cash.
Price range: P220 – P2,500 per main dish
1/L, North Beach Wing, Henann Regency Resort and Spa, Beachfront, Station 2, Boracay Island
036-288-6111 local 458
6:00 am – 10:00 am buffet breakfast | 10:00 am – 10:30 pm All-day dining service