Persona Mesa in Tagbilaran City, Bohol Artfully Twists Asian Specialties for a Fancy Dinner
Persona Mesa in Tagbilaran City, Bohol Artfully Twists Asian Specialties for a Fancy Dinner
Embodying the balance between a comfortable and elegant atmosphere, Persona Mesa in Tagbilaran City exemplifies the zen that can be found even in its charismatic owner, Ms. Josefine Yamada.
With this at the core of Persona Mesa, the restaurant then touches both your sense of taste and of sight.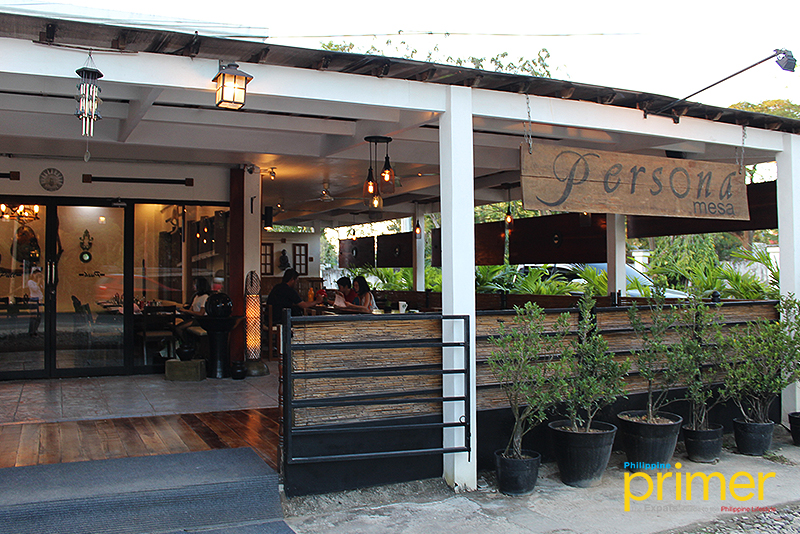 Persona Mesa completely embodies a modern architecture as it gives importance to space and minimalism.
Upon entering the restaurant, Ms. Yamada's touches can be easily found in Persona Mesa's interiors, mindfully designed with sophisticated pieces inspired by Thai, Filipino, and Asian heritage.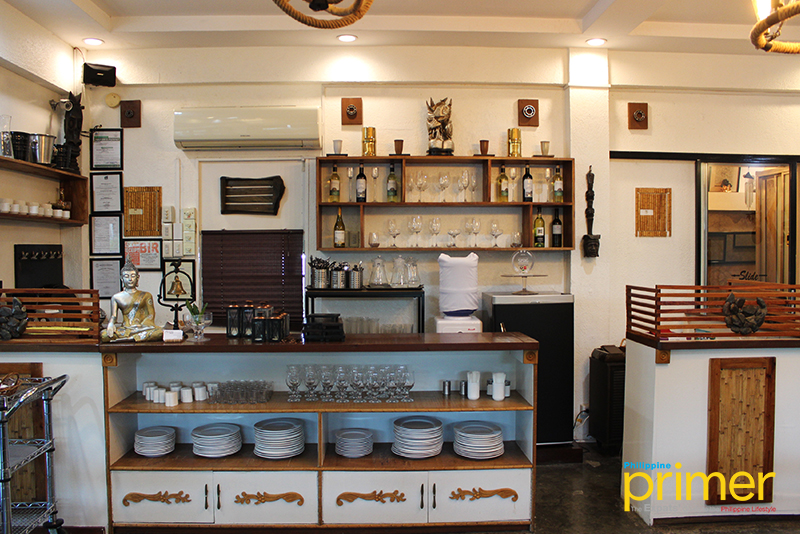 Bottles of premium wines are on display behind Persona Mesa's counter.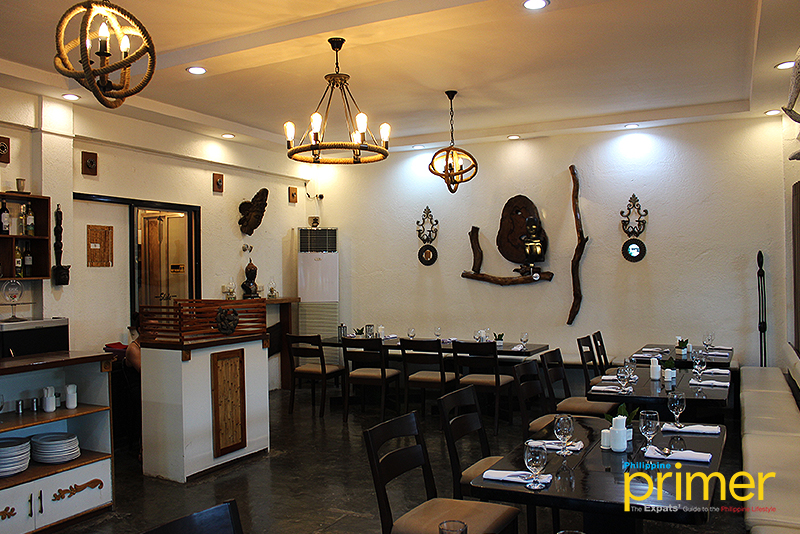 Asian figures, complemented by wood accents, make up Persona Mesa's space.
A bul-ul, or a carved statue usually associated with healing and harvest, can be seen overlooking Persona Mesa's diners, while on its left, an enigmatic hand yoga pose sculpture can be seen hanging as if to give a sense of calm to the people dining below.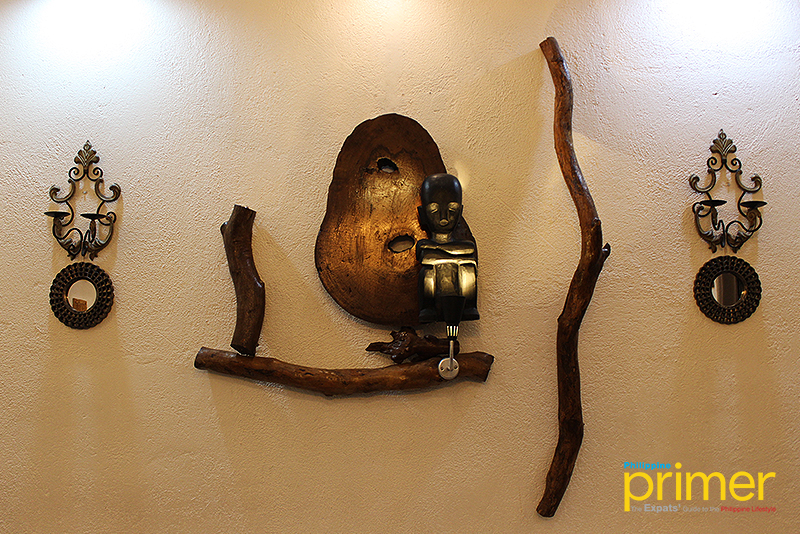 The Filipino bul-ul is the first thing you'll notice upon entering Persona Mesa.
With a minimalistic and careful touch to its interiors, Ms. Yamada incorporates this design in the plating of their modern Filipino, Asian specialties put together by Chef Lor Torres.
To start off, try their big plate of Vegetable Springroll comprised of stir-fried vegetables wrapped in a fresh spring roll. The hearty prawns that top the spring roll give the dish its own flare, made even tastier with its special Persona Mesa signature sauce sprinkled with peanuts.
Vegetable Springroll (Php 385)
Another favorite is their Pork Binagoongan with Fried Talong with tender pork belly, sauteed in shrimp paste. Differing from the original Filipino dish with strong flavors, Persona Mesa's Pork Binagoongan is lighter, making it easier to taste its true flavors.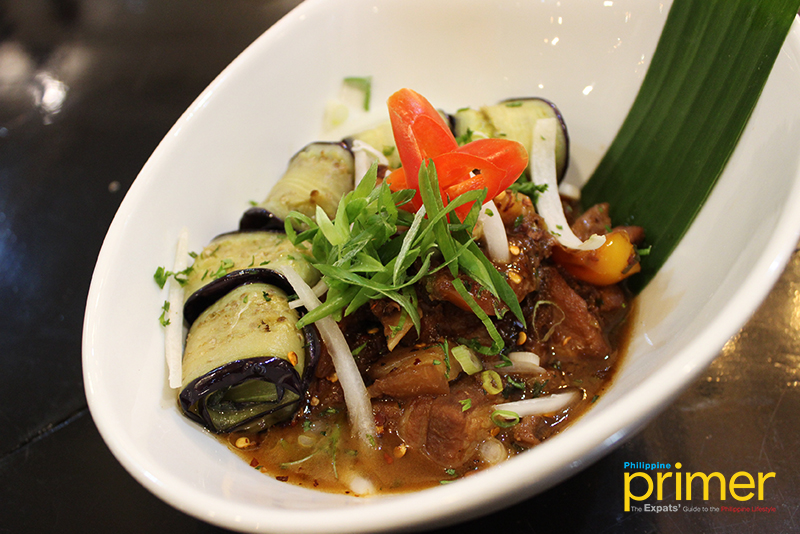 Pork Binagoongan with Fried Talong (Php 370)
For those with a fondness for spice, try Persona Mesa's version of Beef Rendang cooked in coconut cream and lemongrass making a fragrant aroma that will make your mouth water for more.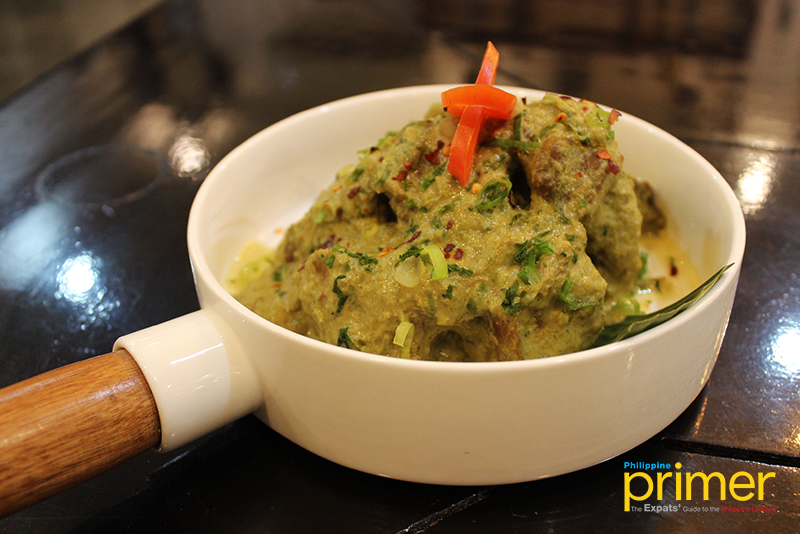 Beef Rendang (Php 410)
To make things more exciting, their braised Signature Persona Spareribs grilled with their secret sauces are to die for as the restaurant gives it a twist of strong, oriental flavors that can be countered with a drizzle of lemon.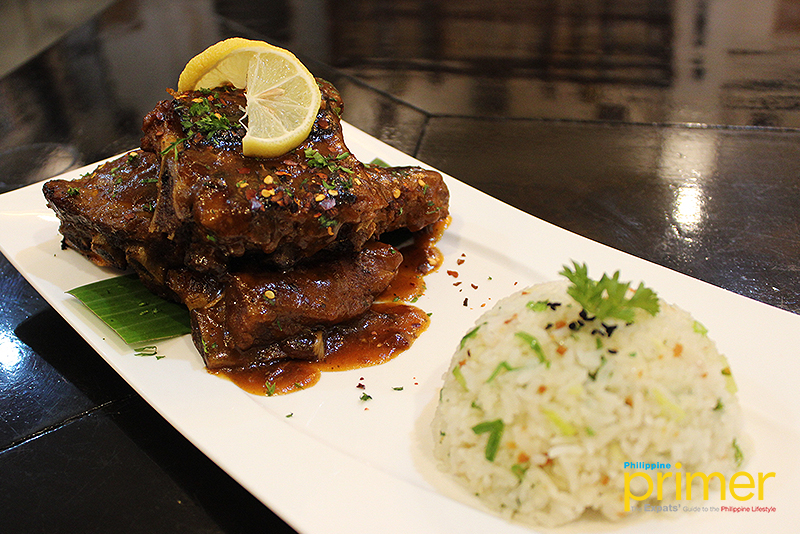 Signature Persona Spareribs (Php 430)
Don't forget to save some room for one of the Pinoy favorite snacks of all time- their Turon with a Twist made of ripe saba banana wrapped in flour wrapper made sweet with its purple yam jam and a scoop of ice cream on top.
The contrast between the ice cream and the fried turon makes the experience of eating it all the more appetizing.
Turon with a Twist (Php 210)
What's more, is that Persona Mesa also does not lack for healthy coolers like the Tropical Mango and Orange- a refreshing beverage for everyone to try.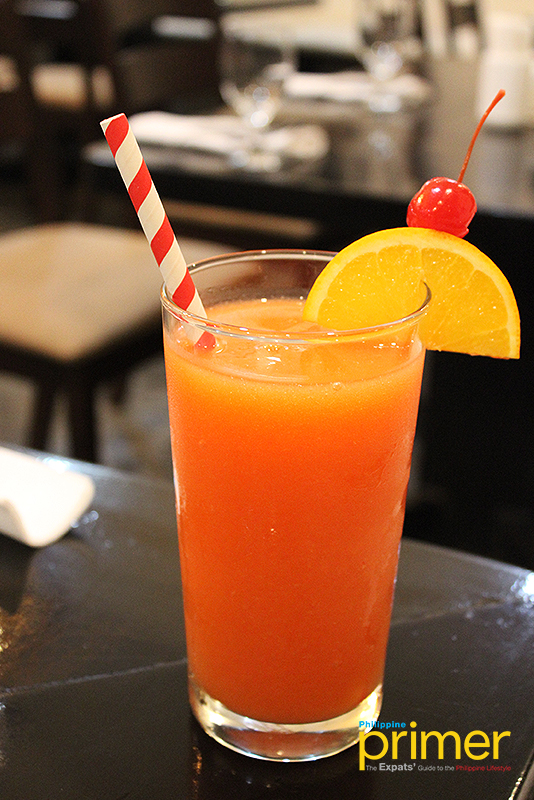 Tropical Mango and Orange (Php 180)
So for your visit to Tagbilaran, don't forget to have a hearty lunch or dinner at Persona Mesa- your personal table projecting the artful taste and flare of Asian cuisine.
How to get here:
By private car: From the new Bohol-Panglao International Airport, take the Dauis-Panglao Road before turning to Bohol Circumferential Road. From here, turn right onto Tamblot Circumferential Road and then onto Z. Bustrillos Street. You will see Persona Mesa's signage from here.
By public transport: From the Dauis-Panglao Road, take a tricycle going directly to Persona Mesa. Don't forget to hail a tricycle with 4 numbers on its plate, indicating its route to Tagbilaran City. The ride will cost you Php 300.
---
This first appeared on Philippine Primer Japanese Magazine's April 2019 issue.
Written by Chin Sanigan
Store Information
J.A. Clarin St., Cogon District, Tagbilaran City, Bohol
038-411-1113
0998-790-1931
11 am to 2 pm, 5:30 pm to 10 pm (Wed to Mon)
persona.mesa.pm@gmail.com
Restaurant Menu
You can scroll the image left and right.