Albay cuisine with a twist in Kamias
Looking for a simple place that serves good food?
With a lot of local restaurants that serve Bicolano dishes, you'd probably have a hard time choosing which one would be the better choice. But if you're just looking for something simple and affordable, Kamias is the best choice.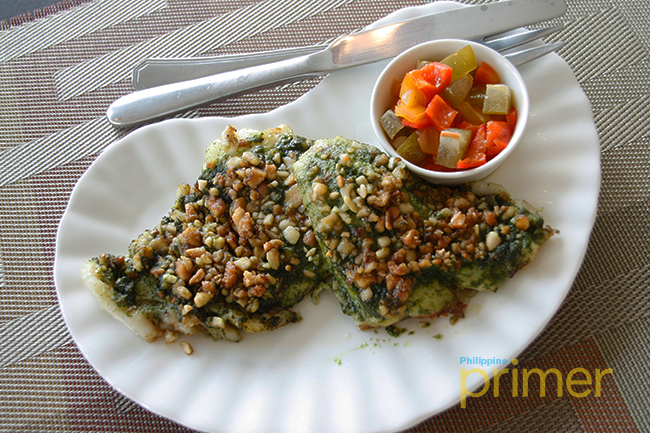 ROASTED FISH FILLET (P175). With malunggay pesto and crunchy pili nuts and tomato kamias chutney
Found near the Casablanca Suites, Kamias is a restaurant which serves traditional Bicolano cuisine with a modern twist. As their tagline, "Kamias with a twist," you'd know that they offer something new than the usual flavors of traditional food in the region. Kamias also serves Filipino regional cuisine that is made better by adding the restaurant's own take on the food.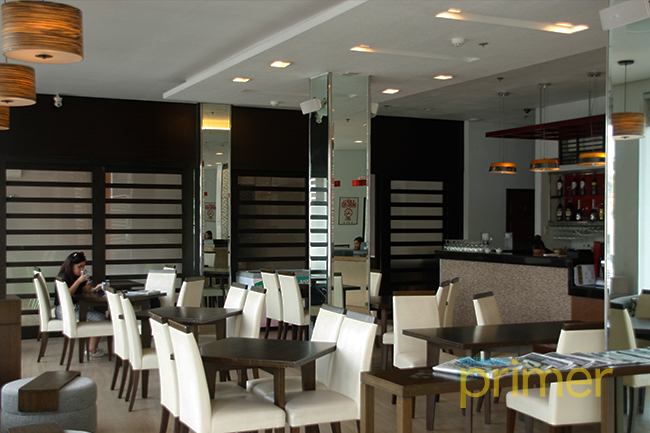 The restaurant's interior
 Kamias is different from the other restaurants in the area in the sense that it has a modern look to it. Unlike other restaurants that has a homey vibe to it, Kamias is your modern restaurant that has an elegant interior. However, even if the place looks quite modern, you'd be surprised to know that the food are priced affordably. There's also a lot of affordable food in Bicol but in Kamias, you're in for good food and a great place where you can just relax after a tiring day of being outdoors. Their comfortable seats and spacious interior will make you want to dine there for a relaxing feeling.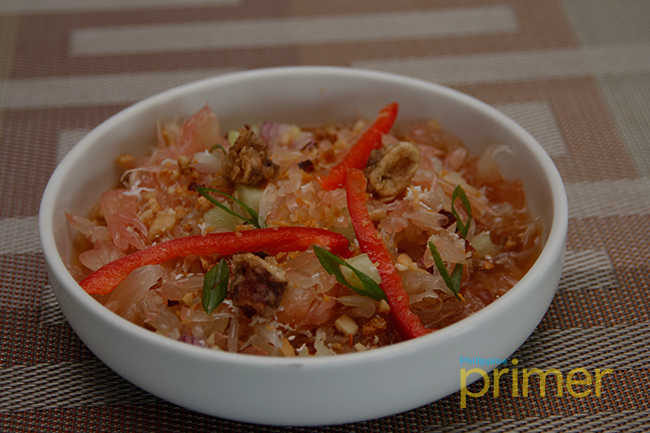 POMELO SALAD (P120). With crispy squid, coriander, fried garlic, glazed pili nuts, and chili flakes
Most recommended dishes for Kamias include their House Specialties such as their small bites, salads, and grilled seafood. These are great for sharing and their servings of rice are quite big so expect to be full. For desserts, try their Calamansi Pie with Crushed Glazed Pili Nuts so you can have a taste of their famous dessert.
Want to relax and eat with your family and friends? Head now to Kamias!

Alternate Road, Legazpi, Albay

11:00 am - 10:00 pm (Sunday to Tuesday); 11:00 am - 11:00 pm (Wednesday); 11:00 am - 10:00 pm (Thursday); 11:00 am - 11:00 pm (Friday-Saturday)