Kainan sa Dalampasigan
–
Entering the establishment Kainan sa Dalampasigan is almost like stepping inside a secret garden straight out of the story books. With rosal, ilang-ilang and sampaguita abound, one could easily imagine being a character in a fairytale. Owned by Normita Limjoco-Lucas, affectionately known as Tita Baby, and the brainchild of her mother Teodora (Lola Doray) Limjoco, the place has thrived from its humble beginnings. Previously a court for the sport pelota (a ball game played in a walled court with basket-like rackets attached to the hand) and a watering hole for thirsty players, the place has evolved throughout the years and became what it is now today: a haven away from the city, serving delicious Filipino cuisine and seafood. With its breathtaking interiors and equally satisfying offering for the stomach, the place has been a favorite to food writers. Kainan sa Dalampasigan has been featured in many magazines such as Sense & Style and People Asia.
–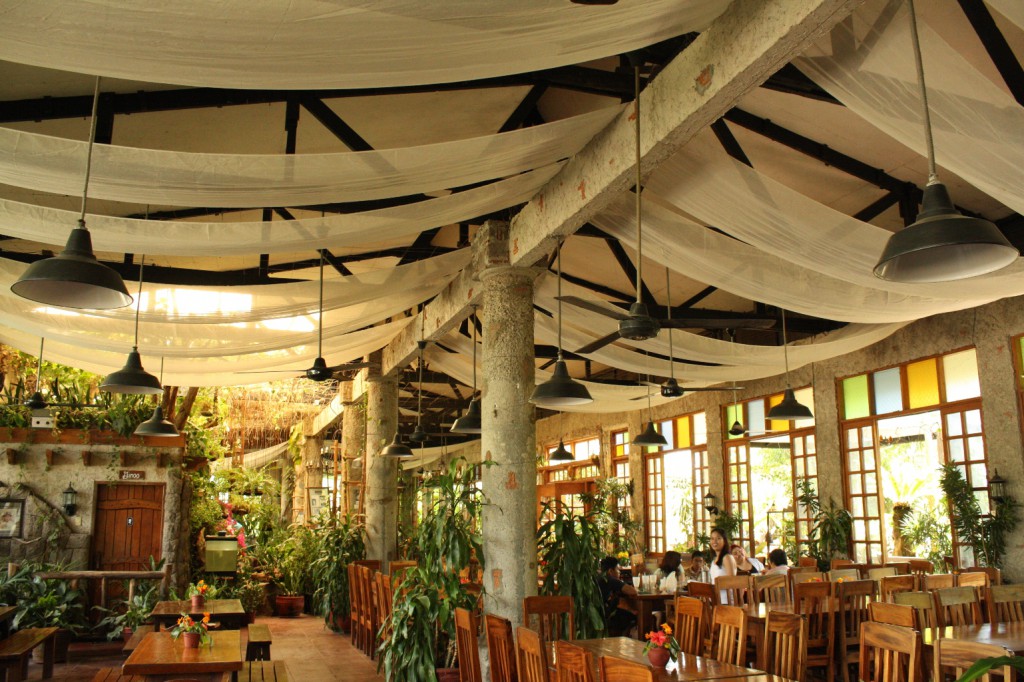 A PLACE TO STAY. Kainan sa Dalampasigan is your home away from home. It has bear witness to a lot of weddings, birthdays, christenings and a lot of special occasions.
–
The concept of a simple, rich and warm home is obviously the motif of the place. Their interior of a lush garden combined with old fashioned stone fountains and miniature waterfalls and contributes to the overall ambiance, making the experience of each of their guests memorable. It is no wonder that the place is crowded with people every day.
They are proud to say that they do not scrimp on their food as they believe that the family deserves the best food there is. They are best known for their Bilao sa Dalampasigan (P900), a delectable platter chiefly comprised of baked tahong (mussels), grilled fish and garlic fried shrimps. One bite is enough to flood the mouth with the juicy tang of the sea. At a price of P900, it is a real sweet deal.
–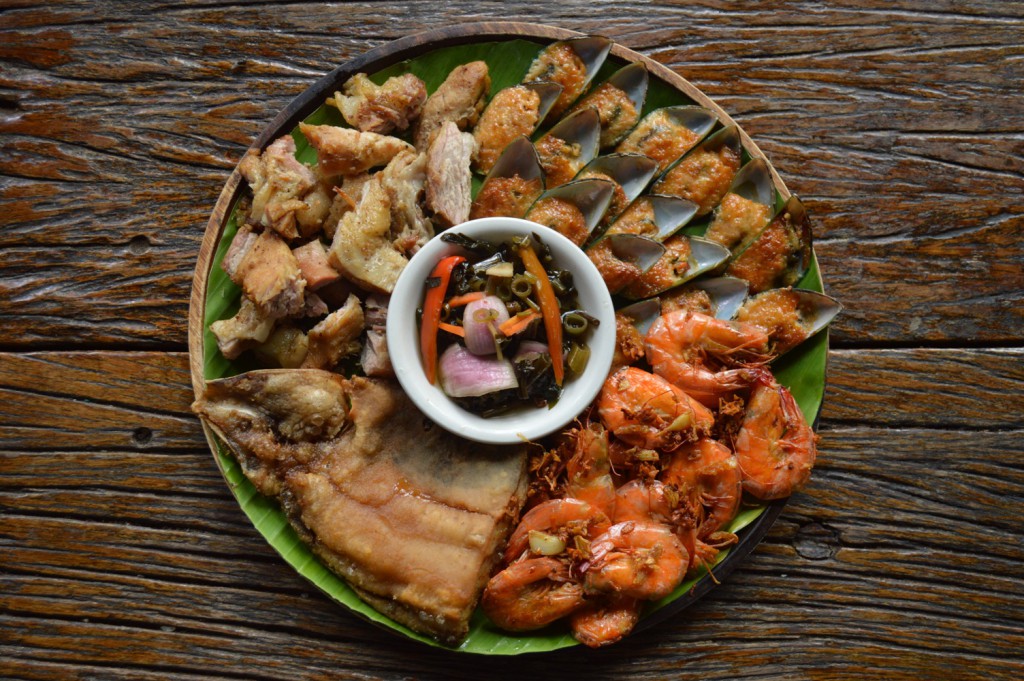 SEAFOOD GALORE. Behold the Bilao sa Dalampasigan (P900)
–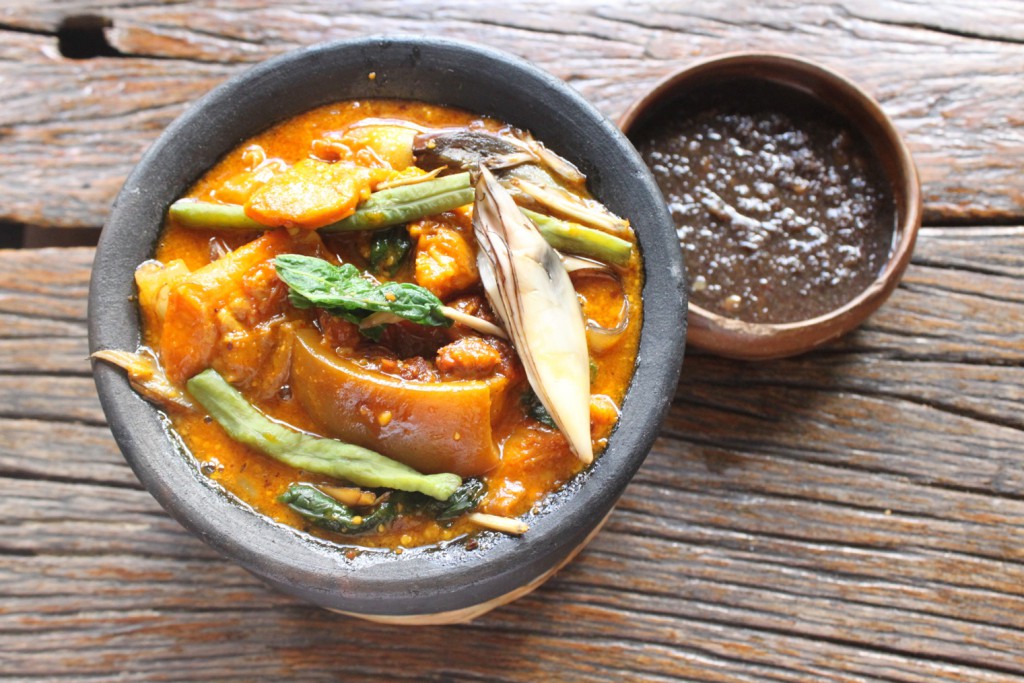 FILIPINO FOOD.They also have the traditional comfort food favorite Kare-Kare. (P450)
–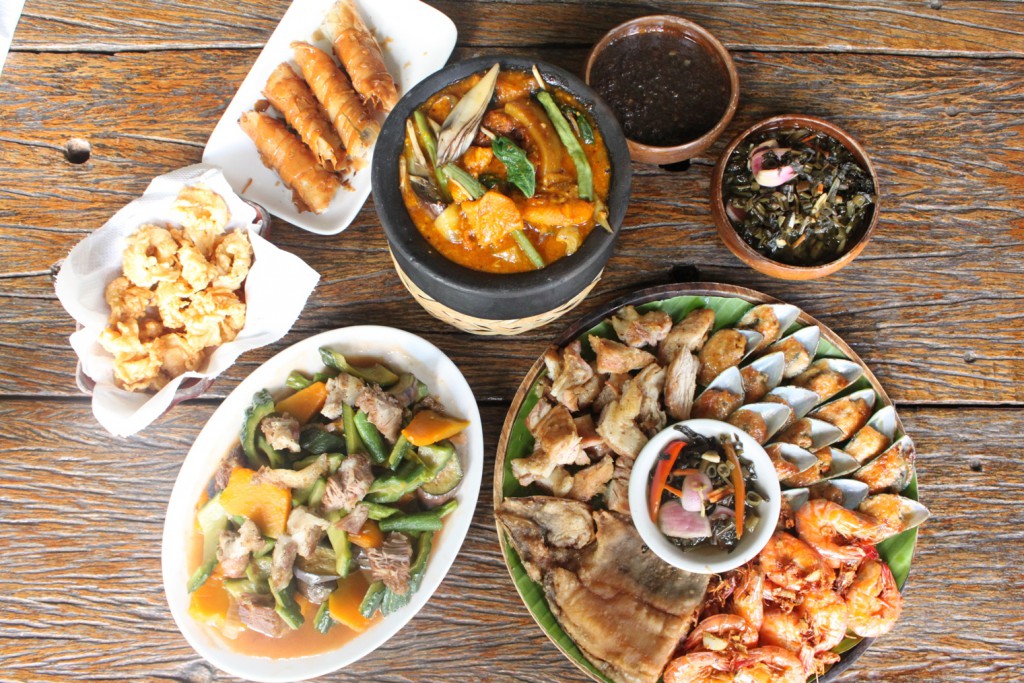 A FEAST.One has plenty of options at Kainan sa Dalampasigan.
–
Local and foreign tourists alike have grown to love Kainan sa Dalampasigan. A product of passion, the legacy of the place has been passed down to generations. The use of locally grown and all-natural ingredients continues to bring joy to everyone who returns again and again and again for the taste of their home cooking ever since its opening back in 1990, more than 20 years ago.

Dalampasigan Compound, R. Martinez St. Nasugbu, Batangas

Monday to Sunday at 7:00 AM – 9:00 PM