The Outlook Steak and Grill in Baguio City
Most of Baguio City's restaurants cater to a specific market. There are restaurants for businessmen who want to introduce Baguio to their clients, a place for students and the youth to explore new cuisines, and classic restaurants for Baguio residents.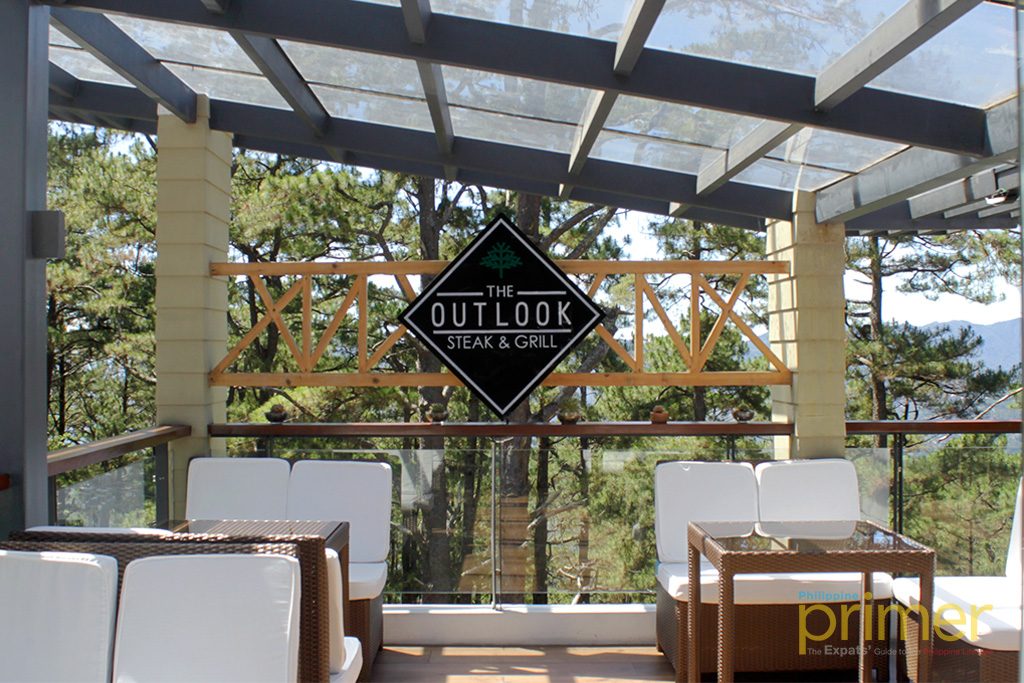 This logo will soon be a familiar logo to anyone who visits Baguio City.
There's a restaurant in Baguio that embodies all of these while still having an identity of its own: The Outlook Steak and Grill. It's a restaurant that transforms into whatever its guests may need, offering something for everybody.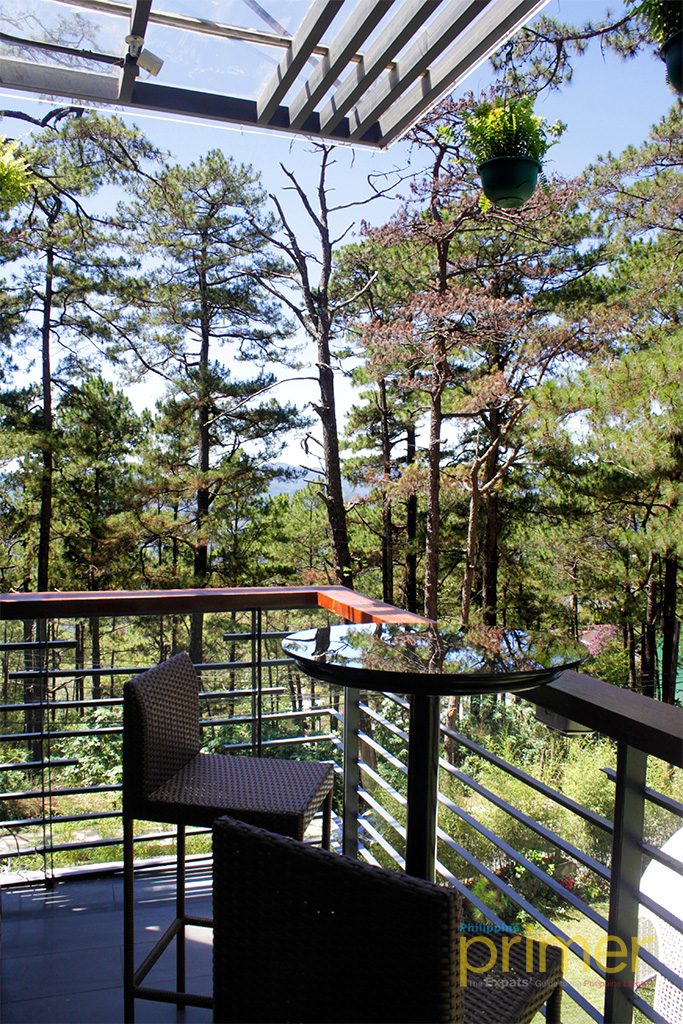 THE VIEW. It's hard not to find pine trees in Baguio, but it is hard to find a restaurant that will have this calm of a view apart from The Outlook Steak & Grill.
The Outlook Steak and Grill brings American comfort food to citizens and tourists in Baguio that's enhanced by the sprawling views and the openness of the restaurant. Windows dominate the overall design of The Outlook as it provides views not just of its hotel, Grand Sierra Pines Baguio, but the now-abandoned Marcos Mansion across the street and Baguio's trademark pine trees.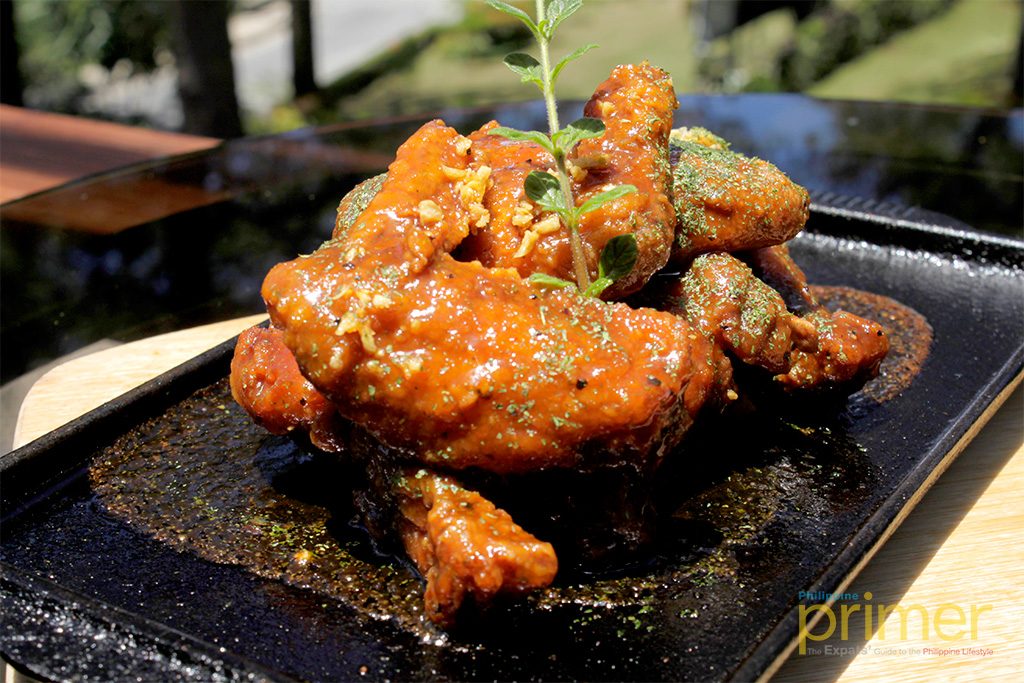 SWEET, SPICY, TANGY. These are the three best words to describe how The Outlook's buffalo wings taste.
The food at The Outlook is as comforting as it gets. They are best known for their meats, led by their sous-vide pork and beef steaks (what they offer changes with the season) and their delicious baby back ribs (Php 600). What we recommend you start with, however, are their buffalo wings with crudites and garlic ranch sauce (Php 300).
The wings are coated in a secret recipe that gives them a spicy and tangy flavor. The acidity doesn't overpower the chicken wing. A quick dip in their garlic ranch sauce is recommended for anyone who wants a bit more acidity to go with the heat.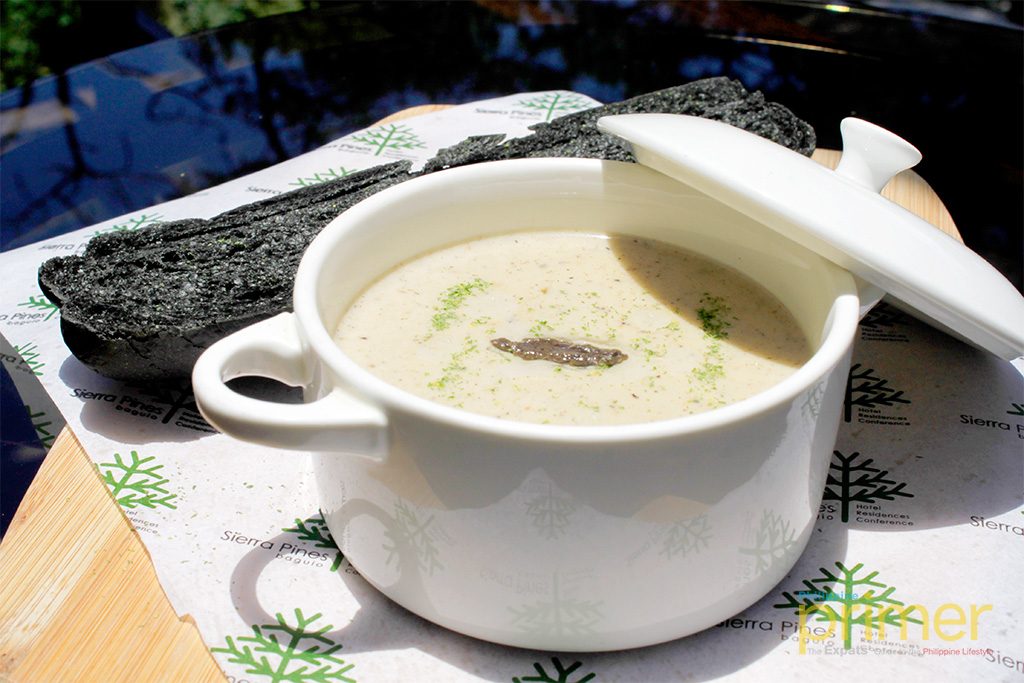 IT'S IN THE CUBANO. While mushroom soups are nothing new, The Outlook's black truffle mushroom soup has such good flavor that the only way to complete it is with a black Cubano.
Soup is often overlooked at any restaurant, but The Outlook's black truffle mushroom soup (Php 100 for single serve, Php 190 for sharing) can be considered a meal on its own. The strong flavor of truffle dominates the smooth and creamy soup, which whets your appetite for other dishes you'll have sent from the kitchen. The flaky black Cubano completes this soup.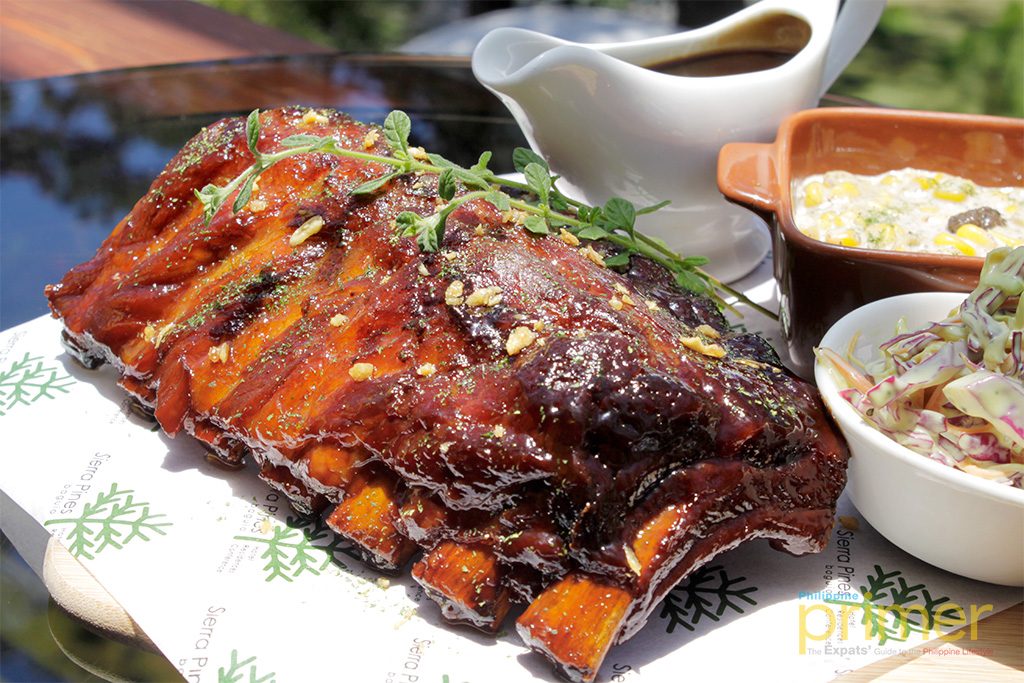 HOT OFF THE GRILL. No, you do not normally cook ribs on a grill, but this might as well have been cooked on one. The Outlook may be known for their steaks, but they make a mean slab of baby back ribs.
The start of the show is still their Mesquite smoked baby back ribs. This slow-cooked, fall-off-the-bone ribs deserve to be eaten in one way, and one way only: with one's hands. It's the best way to savor the taste of their homemade Hickory sauce. It's a full meal at P600 as it comes with a creamy coleslaw and a side of truffle corn.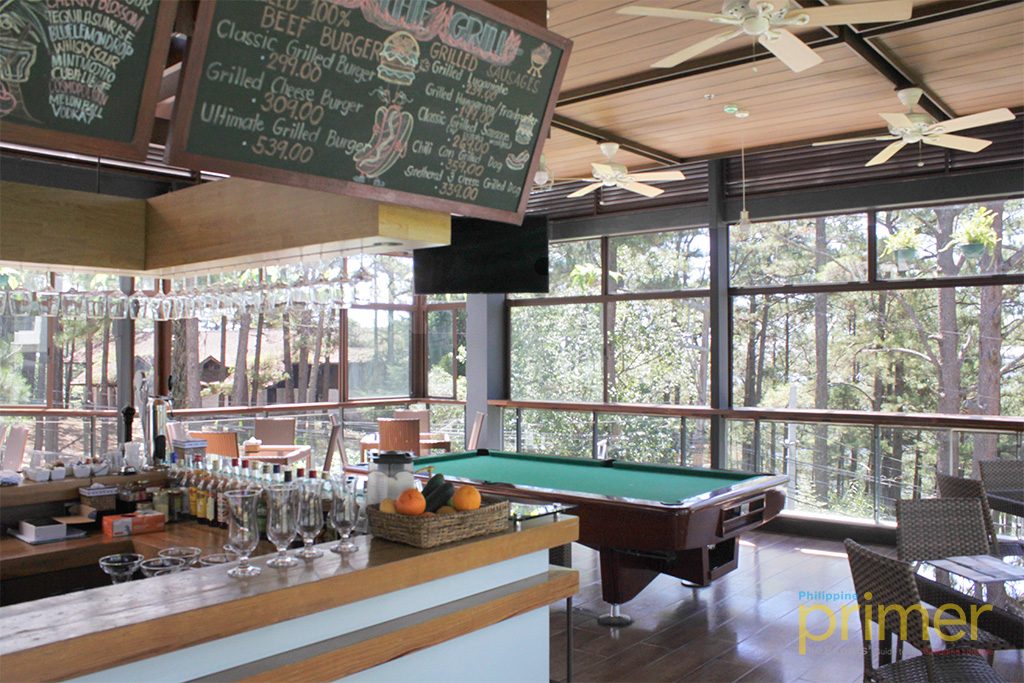 Make sure you drop by the bar for a cocktail or two. They make great sangrias and can also offer you local wine.
The best part for us, however, are the drinks you can get at The Outlook. There's a reason why they have a pool table in the middle of the restaurant: it turns into a sports bar with views of Baguio's pine trees. Swing by their counter and make sure to ask for the drink menu or have their bartender whip up a special cocktail just for you.
All in all, you won't be disappointed with The Outlook Steak and Grill. Not only will you have a taste of what are probably the best steaks in town, but you'll also be gifted with views of Baguio you won't find anywhere else except in Camp John Hay. Just be sure to tell your driver to head for the Big Strawberry. 
---
This first appeared in Philippine Primer Japanese magazine's June 2018 issue.

No. 43 North Outlook Dr., Brgy. Gibraltar, Baguio City