The Lobby in Baguio City: International dining in a charming setting
Situated in the entrance hall of Le Monet, The Lobby is an all-day dining restaurant specializing in both traditional and modern international cuisine. Both checked-in guests and walk-in diners are welcome to enjoy the delicious offerings of this charming hotel restaurant.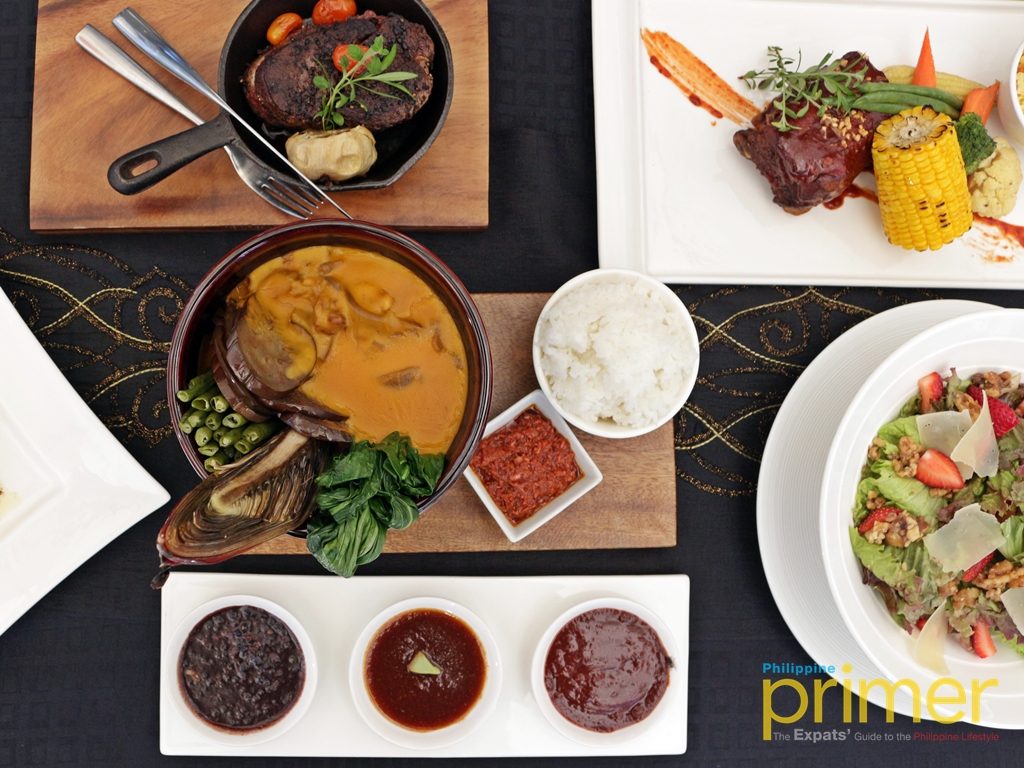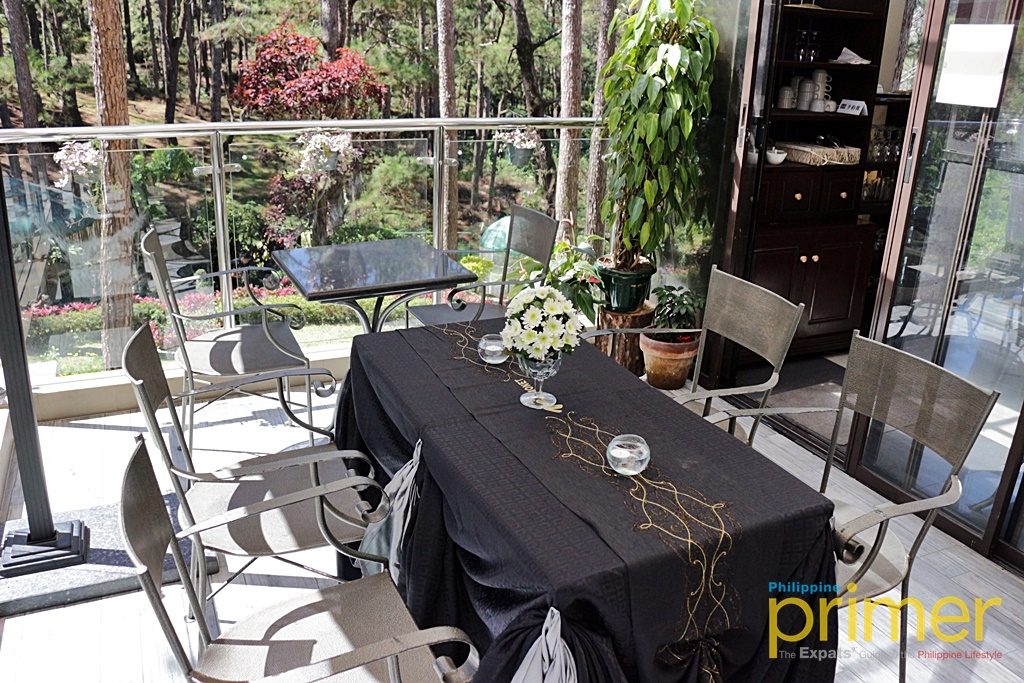 The Lobby boasts of palatable dishes that make use of fresh local produce. Their most prided specialty is the Eggs Benedict, made with poached fresh farm-raised eggs over bacon and muffin with asparagus and potatoes. It is served only during breakfast, from 6 a.m. to 10 a.m.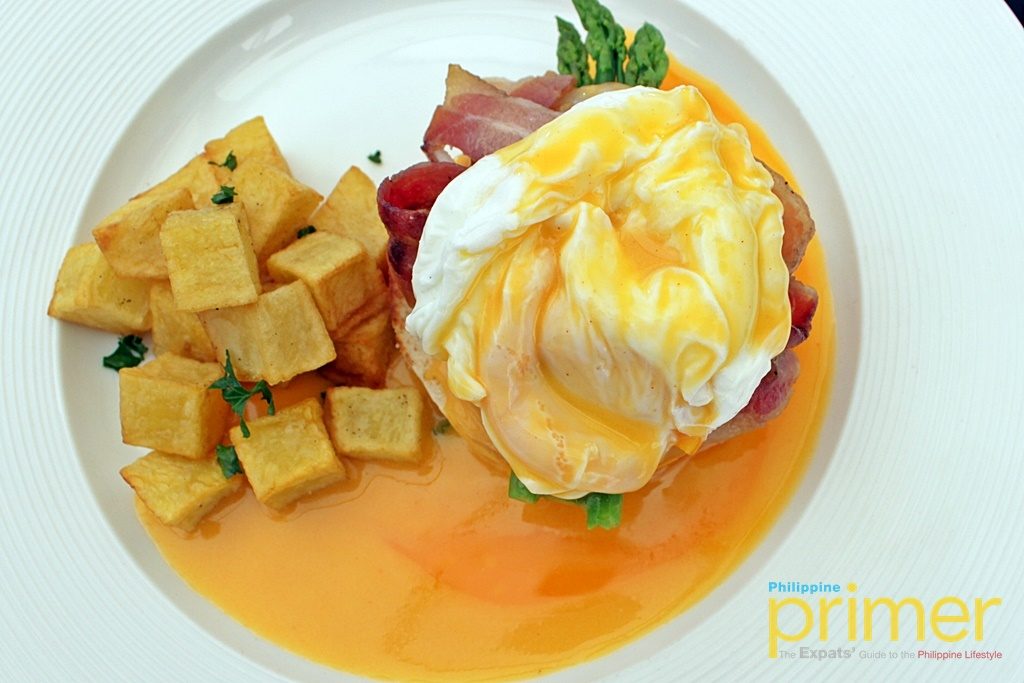 Eggs Benedict
For those dining a la carte, there is a variety of local and international dishes to try. Their Beef Kare Kare is a good choice, a Filipino comfort food that will make you feel more at home in Baguio. Served in a clay pot, this dish is made with pure peanut sauce, oxtail and ox tripe, banana blossoms, Chinese cabbage, and string beans.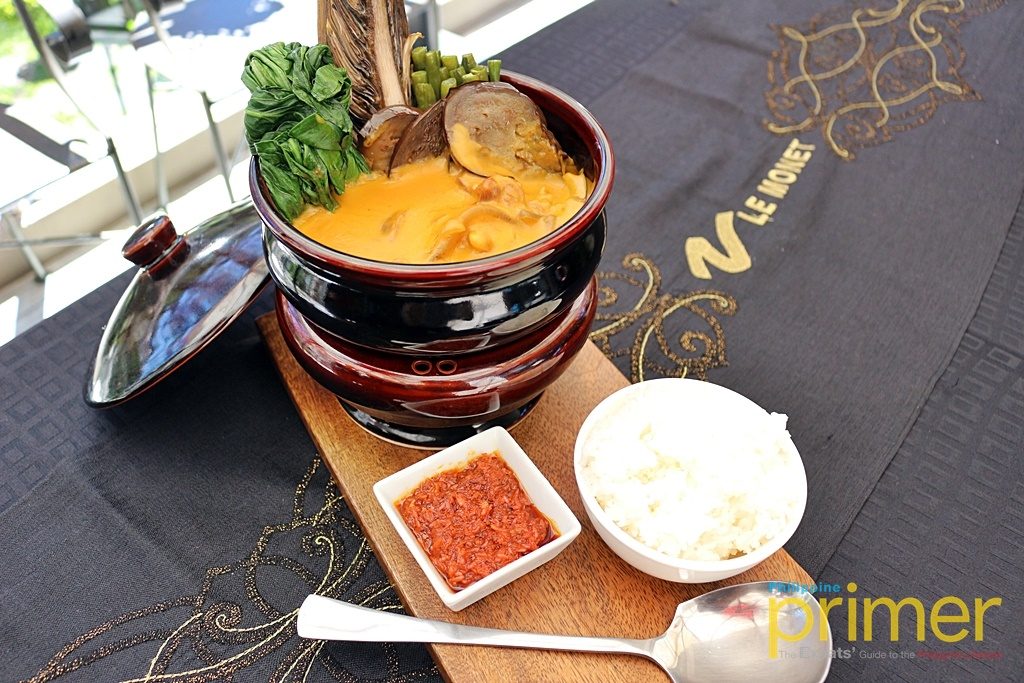 Beef Kare Kare (Php 425)
For some delicious meat, meat lovers can go for their steak dishes like Petit Cut Filet Mignon made with Certified Angus Beef Choice. The steak is served with three kinds of sauces: A1 steak sauce, homemade steak sauce, and ponzu sauce with wasabi.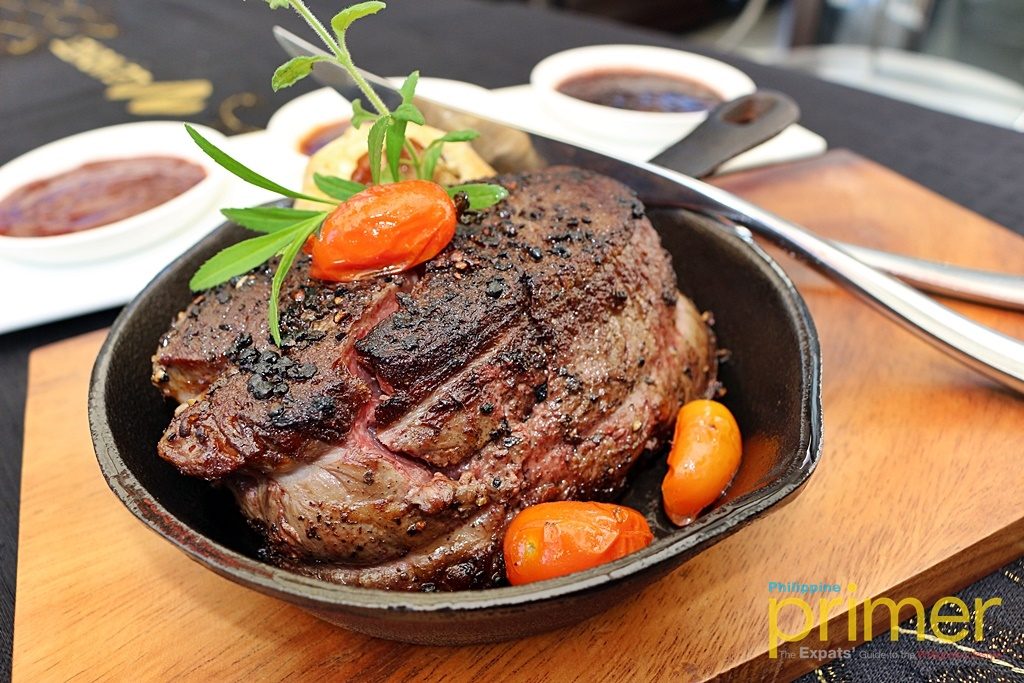 Petit Cut Filet Mignon, 8 oz. (Php 950)
Their Pork Barbeque Ribs is made with imported quality pork, oven-baked to become firm and tender.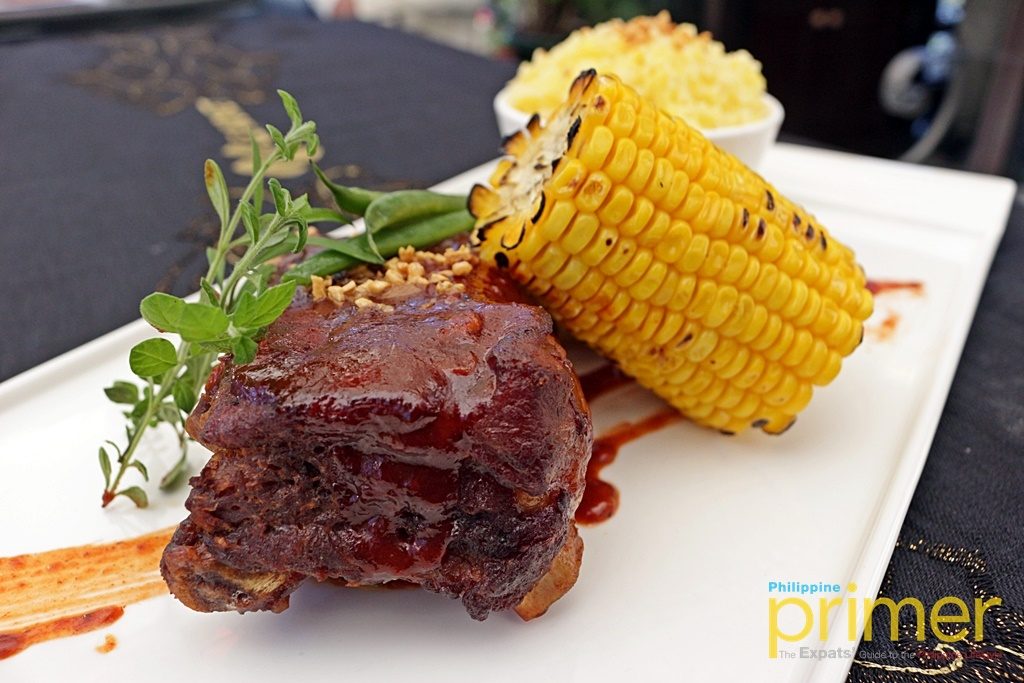 Pork Barbeque Ribs (Php 425)
Other must-try dishes, especially for diet-conscious people, are their House Salad, made with field greens, fresh strawberries, candied walnut, balsamic vinaigrette and Parmigiano Reggiano, and Almond Crusted Salmon sitting on a bed of caramelized green apple and tomatoes.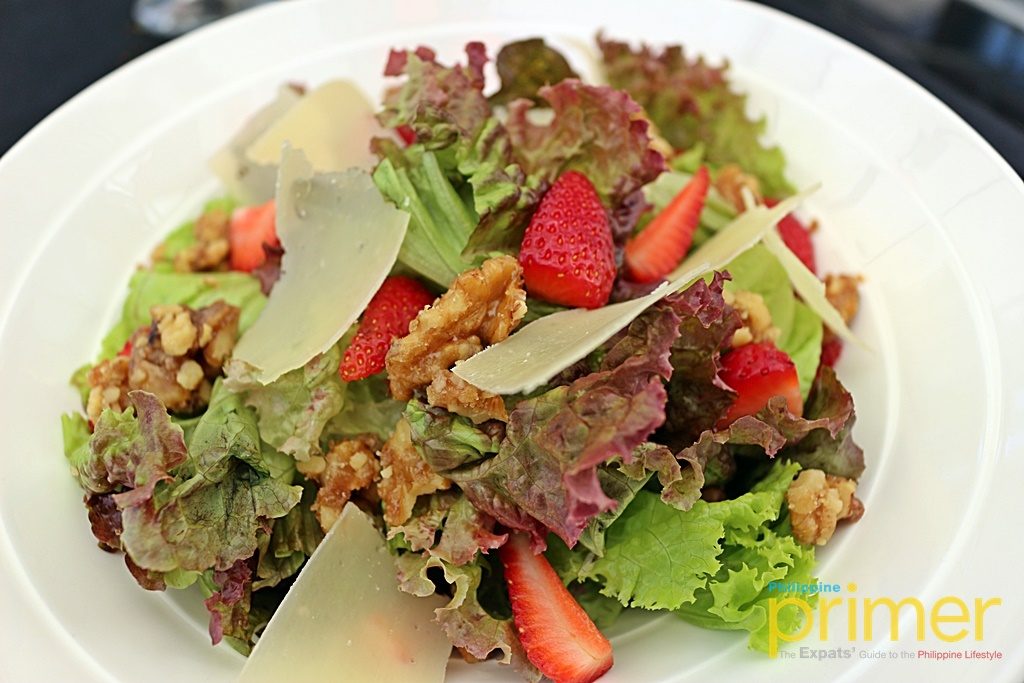 House Salad (Php 320)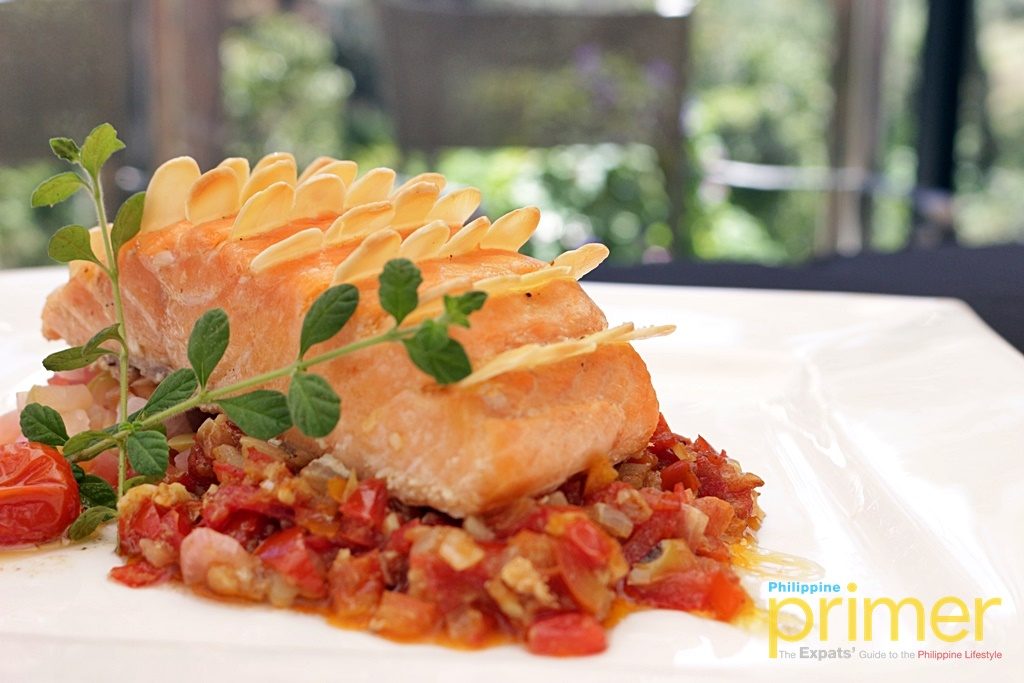 Almond Crusted Salmon (Php 450)
If you're planning to pig out on flavorful food, come to The Lobby on a Friday for a Japanese dinner buffet (Php 699), on a Saturday for an international dinner buffet (Php 649), or any day from Friday to Sunday for a merienda buffet (Php 279). Dinner is from 6 p.m. to 10 p.m., while merienda or afternoon snack is from 2 p.m. to 5 p.m.
Also read: Le Monet Hotel in Baguio City: A place of elegance, grace and comfort
---
Written by Rei Leaño
This feature first appeared in the June 2018 issue of Philippine Primer Japanese magazine.

Lobby, Le Monet Hote, Ordonio Dr., Camp John Hay, Baguio City