Chaya in Baguio City: Enjoy Japanese Specialties in a Country Home
Updated: July 25, 2018
Chaya is the best restaurant to enjoy authentic and healthful Japanese dishes when in Baguio. This restaurant is a welcoming sight, a precious gem tucked away in a quaint residential area just 10 minutes away from Session Road.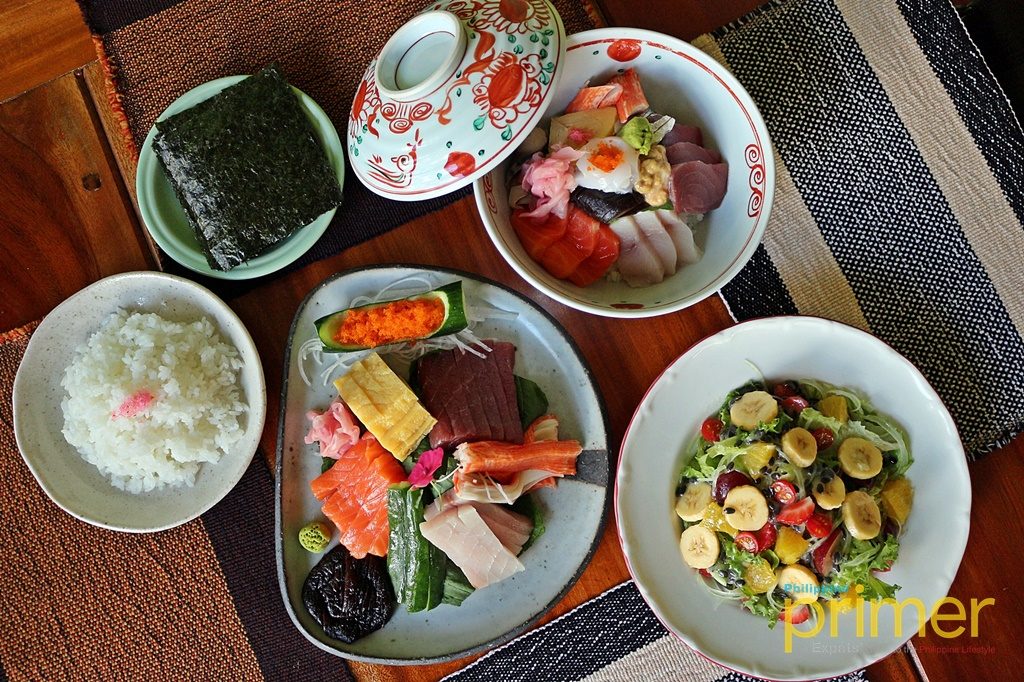 Healthful home-style Japanese dishes are served at this Japanese restaurant in Baguio City.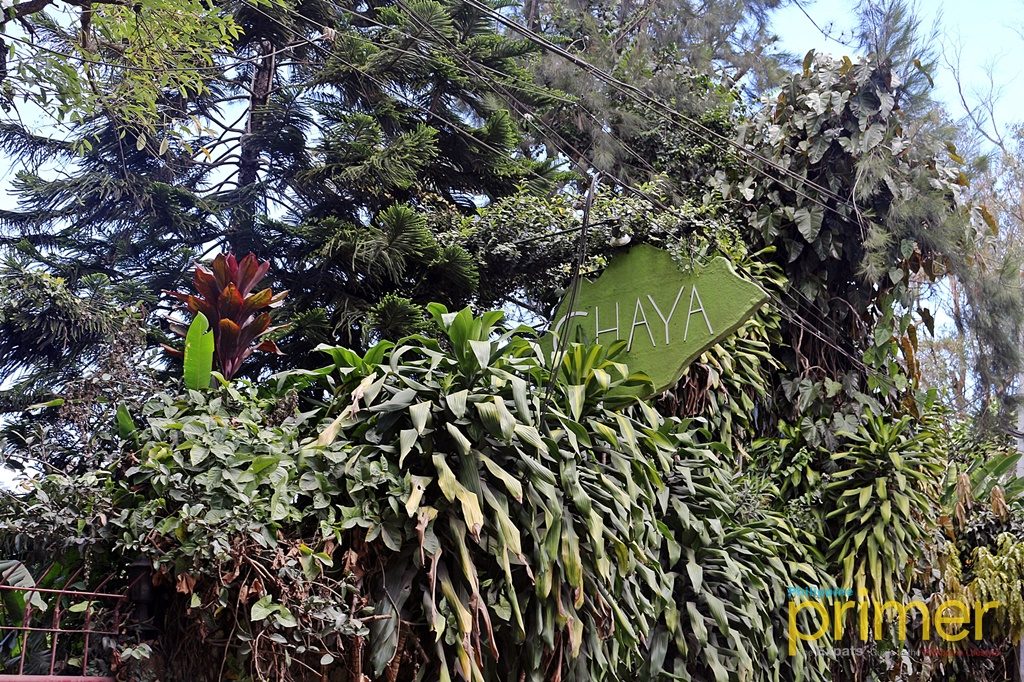 Tropical plants and trees enshroud a homey Japanese restaurant from the road.
Owned by a Japanese wife with a Filipino husband, Chaya is a home turned into a restaurant so the place feels very homey and rustic. Large gates open into a small well-landscaped garden leading to the restaurant. Although located along a major road, Chaya offers a refuge that prompts you to just relax as if in a true country home.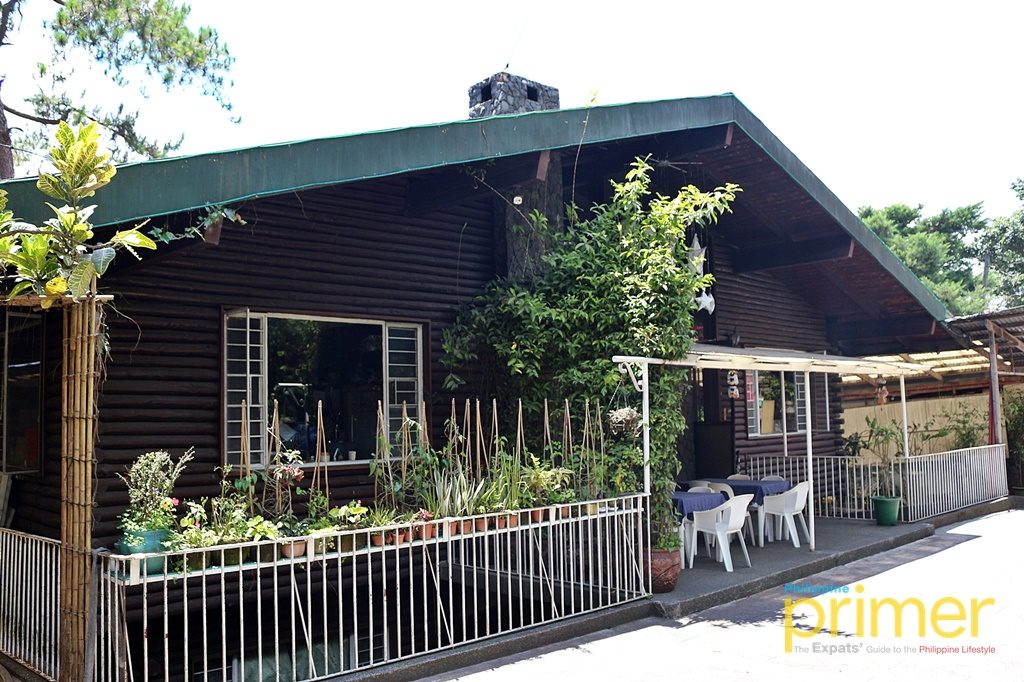 It feels more like visiting a family friend's home in Baguio.
Inside, the restaurant feels very snug and rustic, and the way tables are set up is just like in a real home—there are wooden communal tables that are well-spaced apart, a circular table, as well as tables with couches. Even the kitchen feels homey! There are also potted plants and beautiful decor on side tables and on the walls.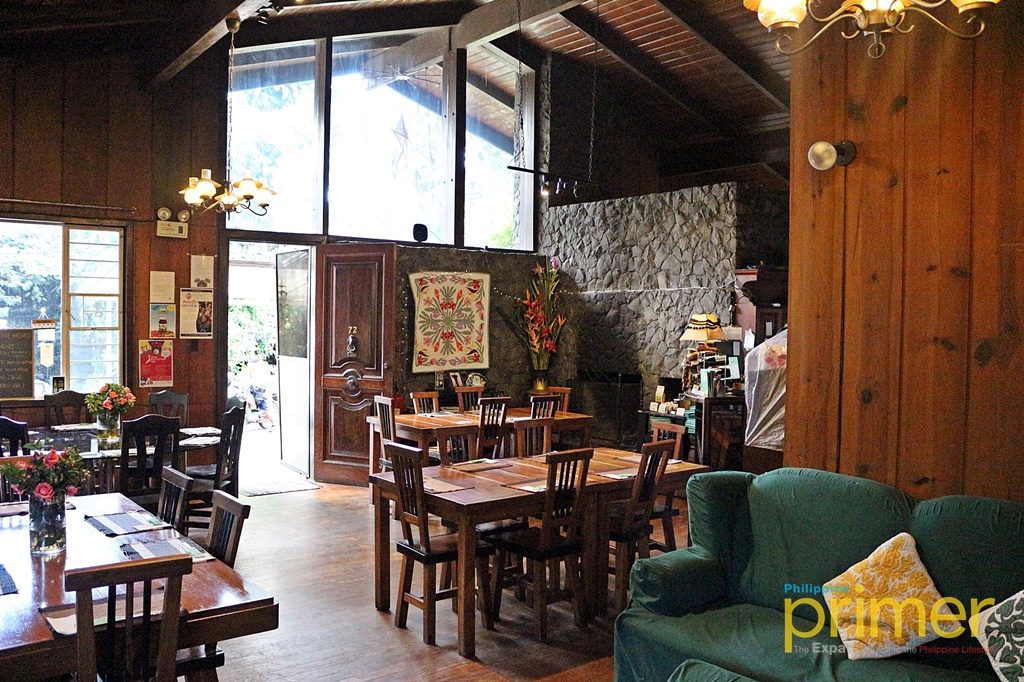 Everything about Chaya is homey and cozy.
For first-timers, we highly recommend their Temaki Sushi, a dish that gives you the freedom to make your own sushi. It's also a fun way to learn more about what goes into a sushi roll.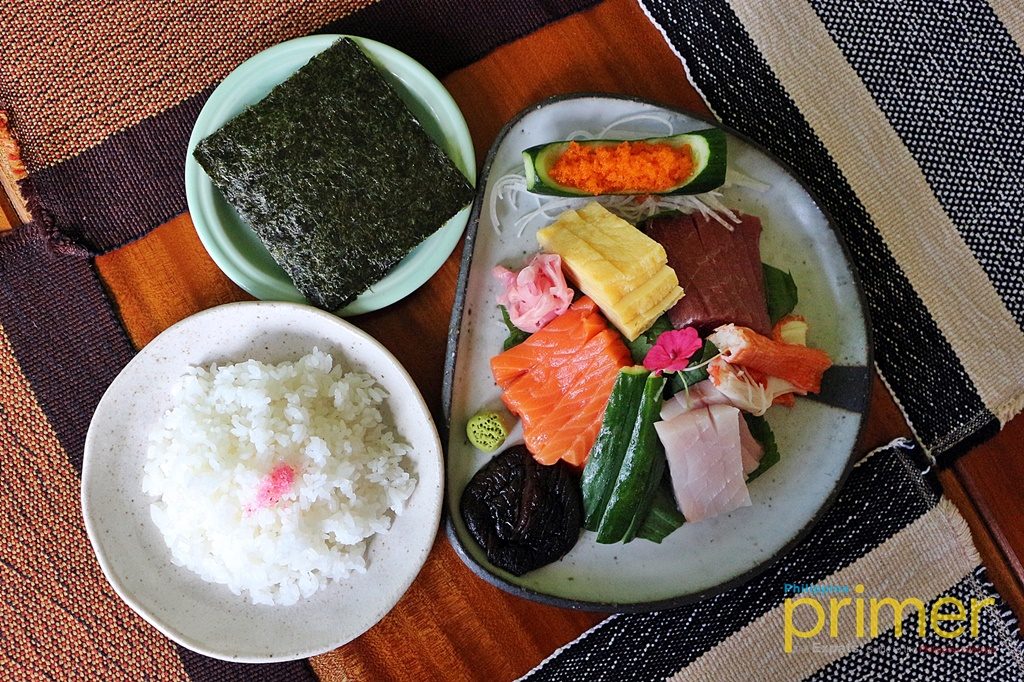 Temaki Sushi (small Php 450; full Php 690)
You will be served with slices of fresh tuna, salmon, blue marlin, shiitake mushroom, crabsticks, tamago (Japanese omelet), and ebiko (shrimp roes), along with sushi rice and nori (seaweed). You put a good amount of rice in your nori first, and then it's up to you what and how many ingredients you want to put in your temaki!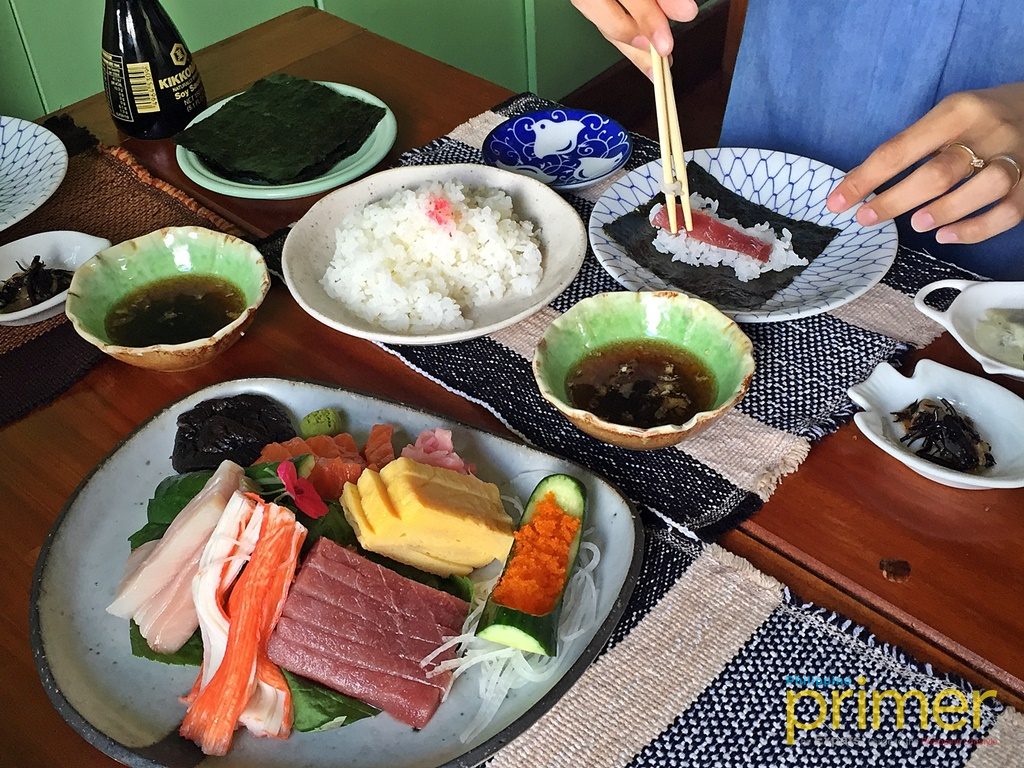 Do-it-yourself temaki!
Chirashi Sushi, meanwhile, is another hearty meal to try. This dish is kaisendon style—a rice bowl topped with a variety of freshly sliced seafood and other ingredients. It has fresh tuna, blue marlin, salmon, horse mackerel, saba mackerel, uni (sea urchin), shiitake mushroom, squid, crabsticks, tamago, and ebiko.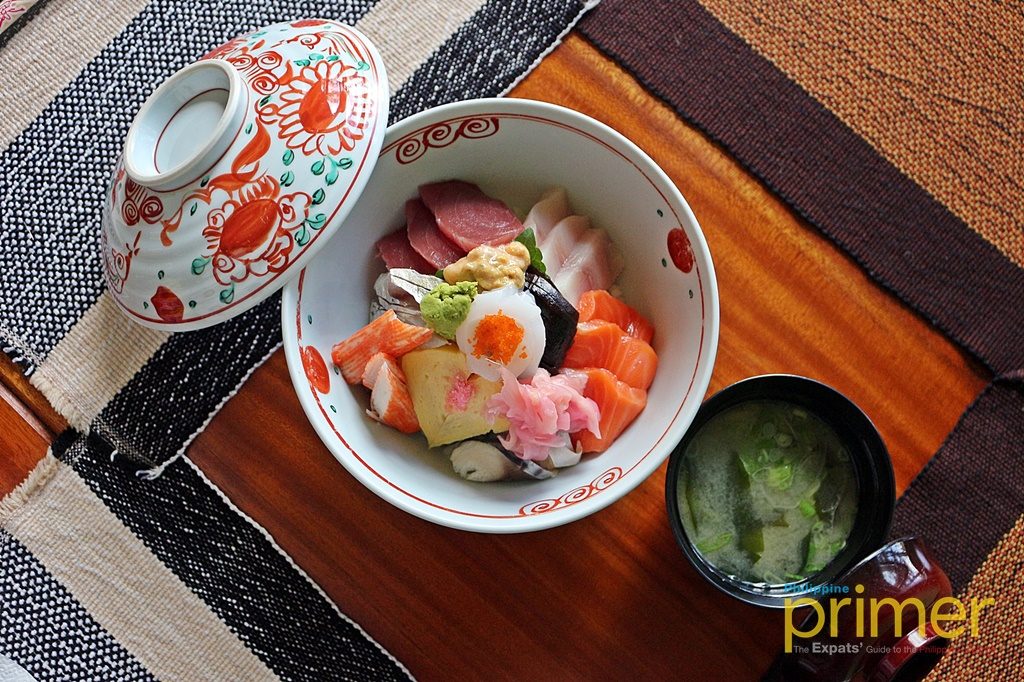 Chirashi Sushi (Php 390)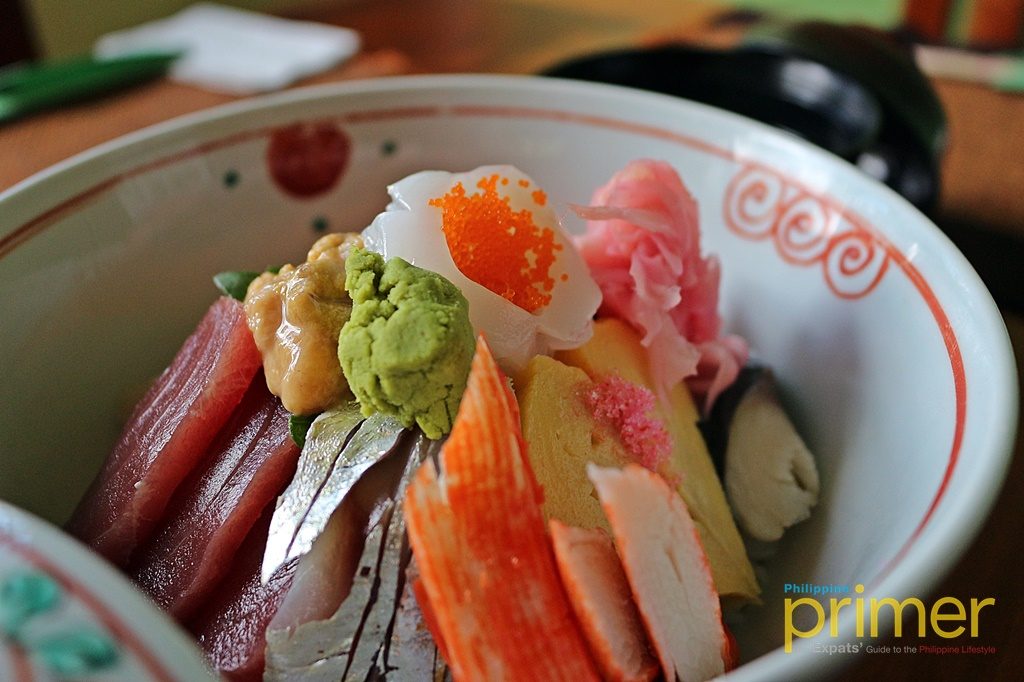 A variety of deliciously fresh seafood toppings!
Another recommended dish, especially for diet-conscious diners, is Chaya Salad, a mix of tropical fruits and fresh greens with a fruity dressing made with passionfruit.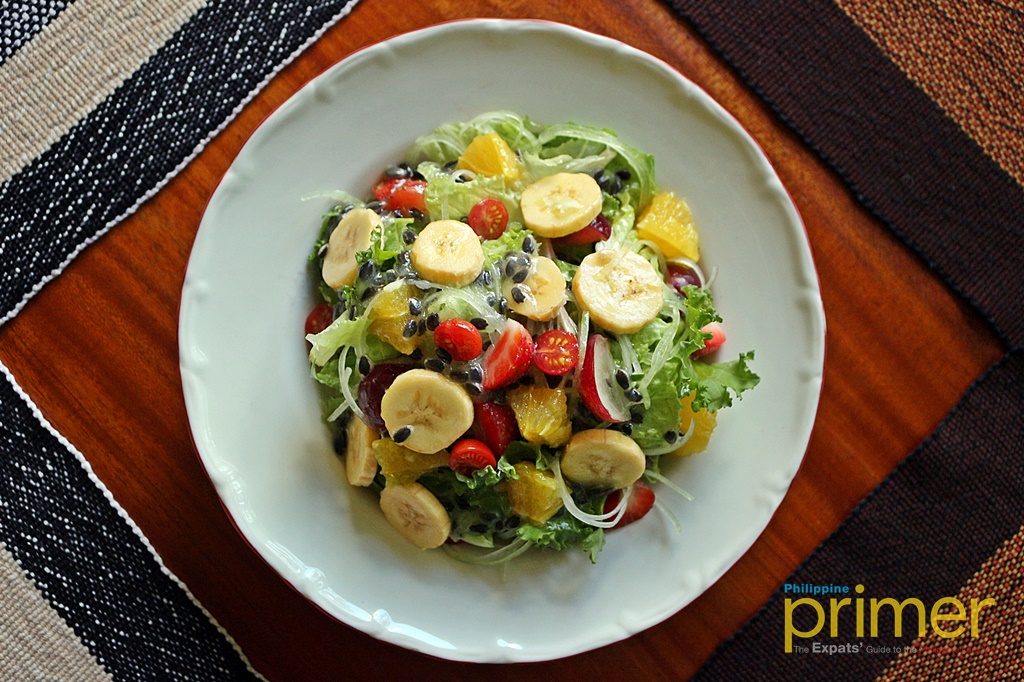 Chaya Salad (small Php 200; full Php 290)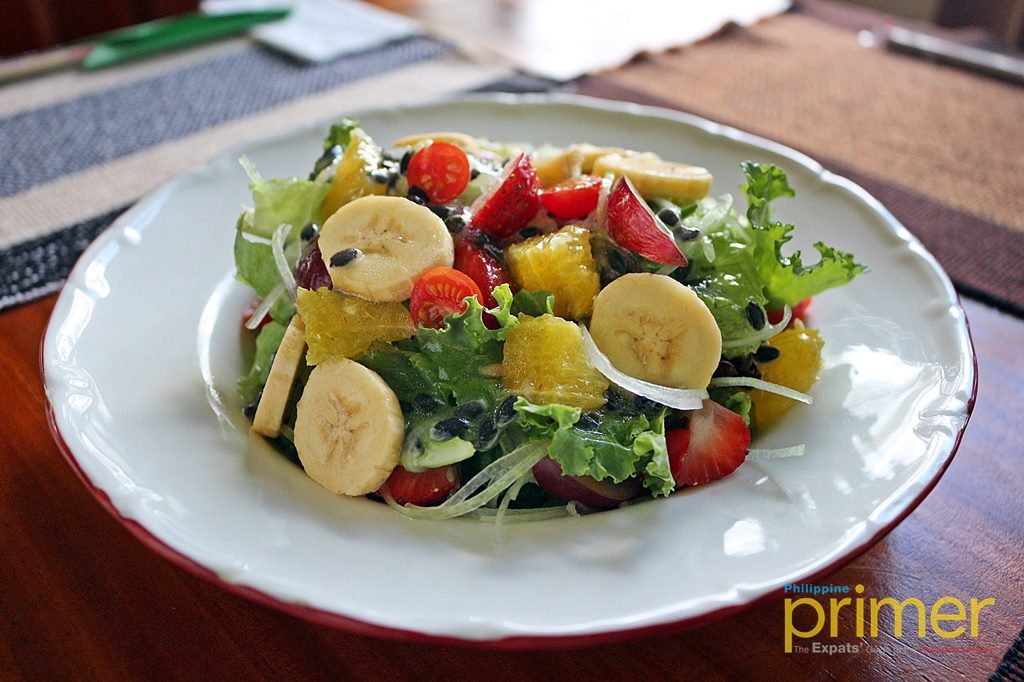 Whatever Japanese food is your favorite, you are most likely to love everything on Chaya's menu. While we showcase the best sellers here, Chaya's offerings, from sashimi, sushi, and noodles to rice bowls, salads, hot pot and desserts, are all worth a try.
---
Written by Rei Leaño
Store Information
72 Legarda Rd., Campo Sioco, Baguio City
074-424-4726
11 a.m. - 9 p.m.