Amare La Cucina in Baguio City
Cold weather and pizza normally do not mix, unless said pizza is hot off a brick oven. Baguio is a place with cold weather, so people would naturally want fresh pizza. This is where Amare La Cucina comes in.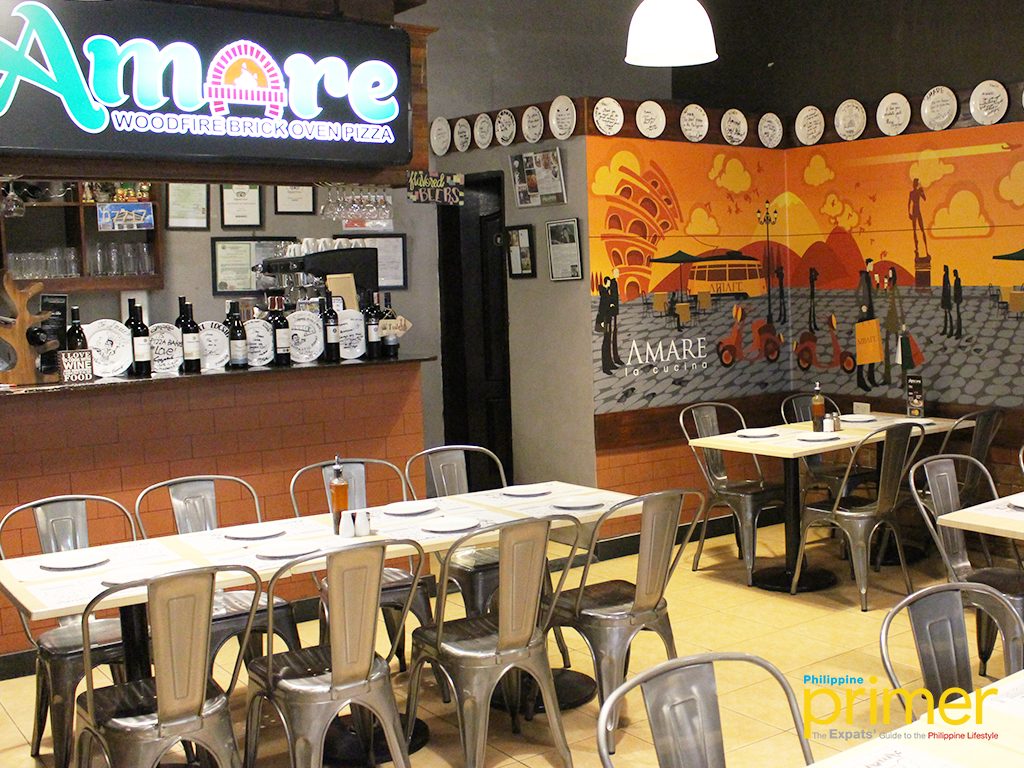 UNA PIZZA. Check out this Italian resto in Baguio that serves brick fire oven pizzas.
Amare La Cucina,  which Amare means "to love" and "la cucina" means "the kitchen", started off as a humble family restaurant located inside the ancestral home of owner Edmark Bustos, later moving to the EGI Albergo Hotel along Villamor Drive. It's the only pizzeria in Baguio that uses brick fire oven for baking so that the pizza retain more its natural flavor and freshness than when using an electric one. Also, it puts a nice char on your pizza especially if you like crusty ones. And this makes the restaurant more popular—serving some of the best Neapolitan pizzas and Italian food in the City of Pines.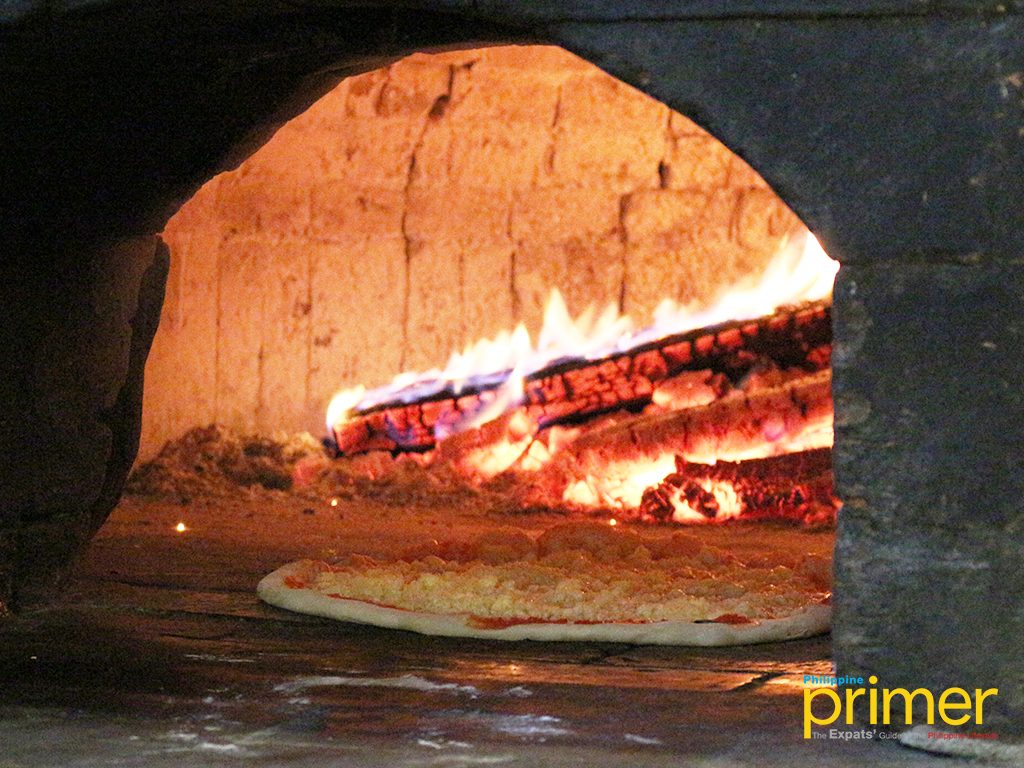 BRICK BAKING. Enjoy oven fresh crispy pizza that is baked in brick-oven.
Everyone must try Alvin's Pizza (P435), a simple yet delicious creation made with homemade pizza sauce, basil, bacon, and a combination of Mozzarella and parmigiano reggiano. Pair this with their Aglio e Olio pasta (P225) and you have a simple yet hearty meal for two people that you can enjoy.
If you're looking for something healthy, get Marianne's Special (P325), a fresh vegetable salad with arugula leaves, caramelized walnuts, and dried tomatoes topped with a special dressing.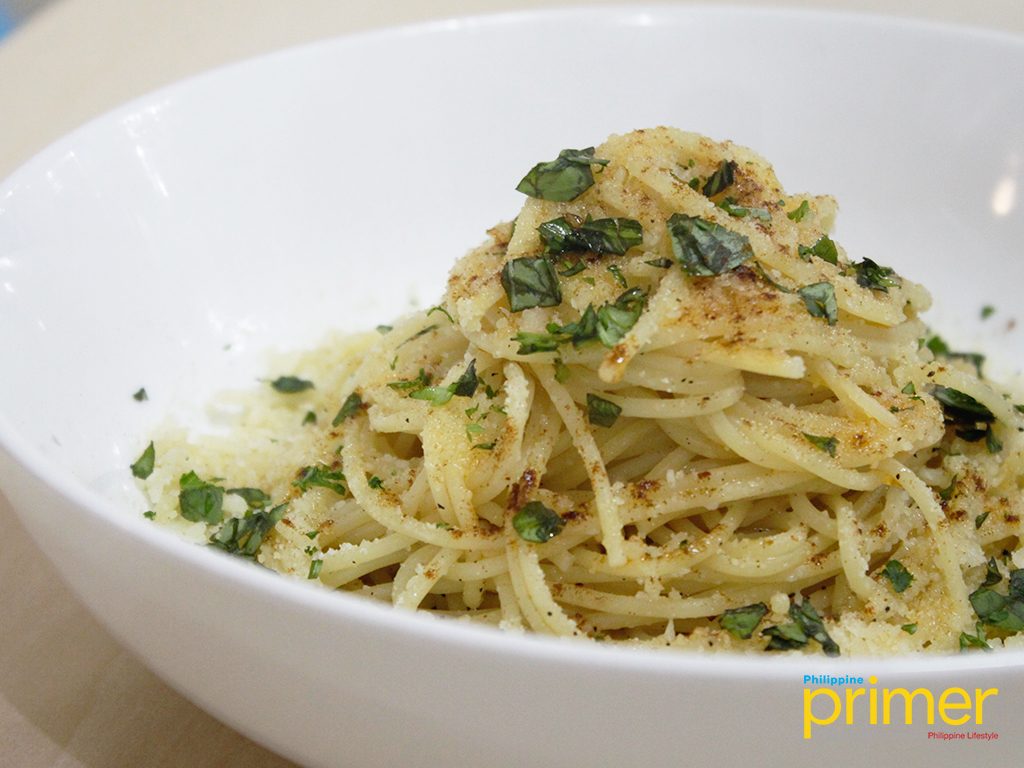 Aglio e Olio pasta (P225)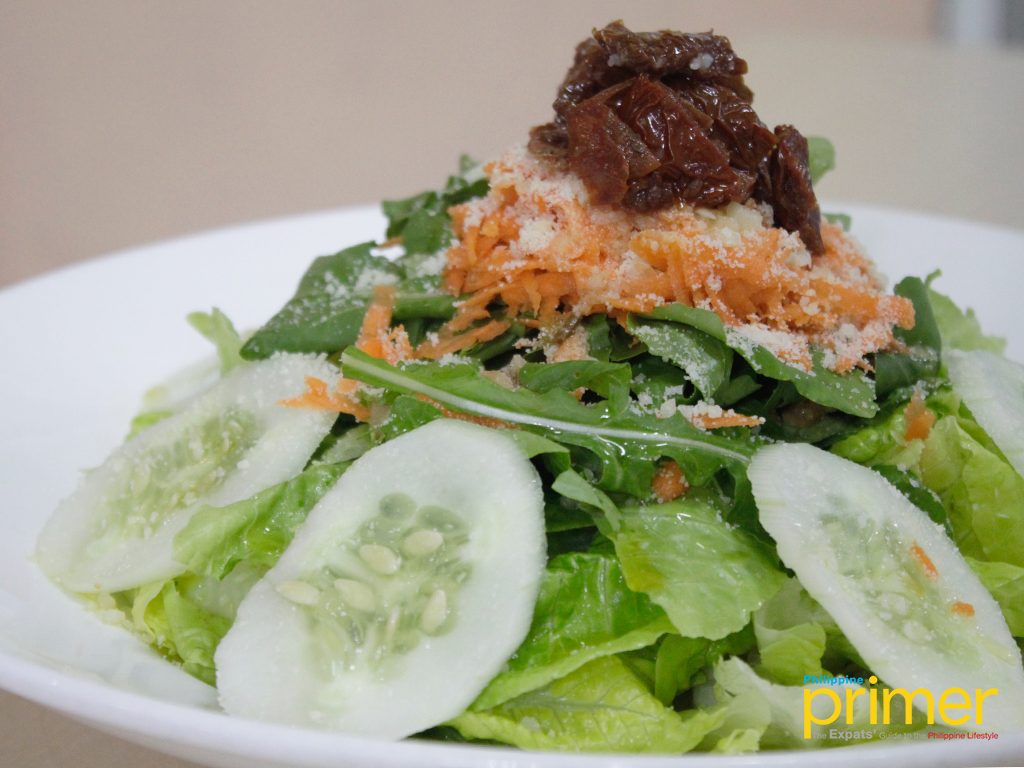 Marianne's Special (P325)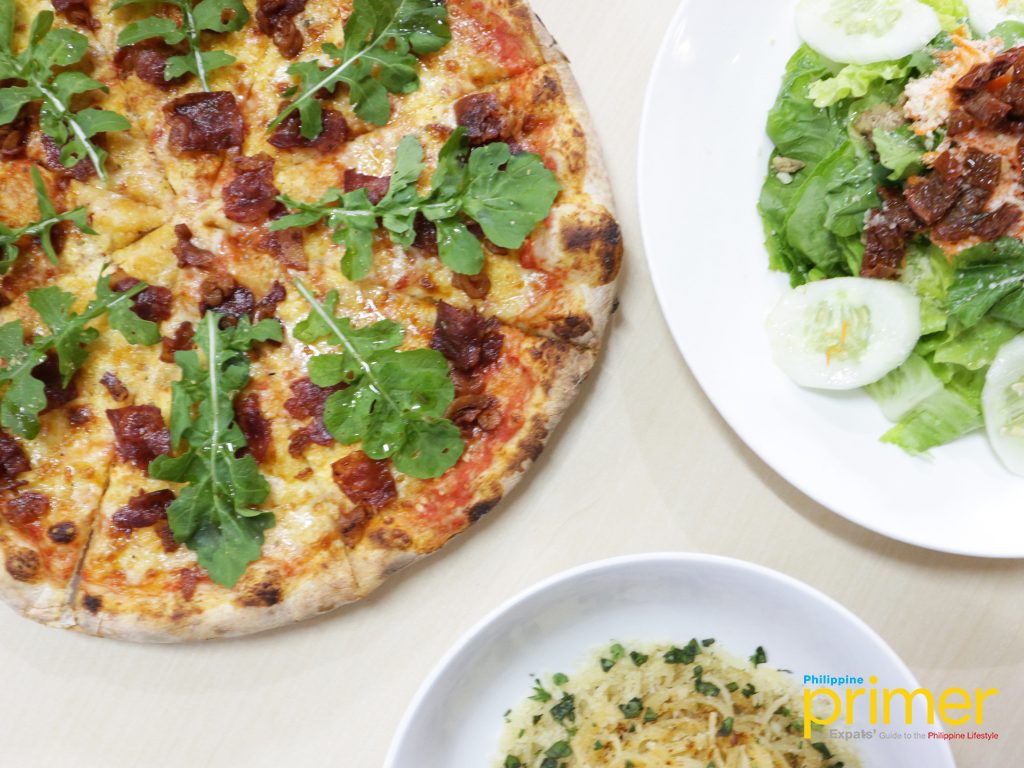 Alvin's Pizza (P435)
Finish your meal with a dessert pizza (P260 – P280) and you have a complete meal that you wouldn't mind sharing with your special someone — or you can consume everything by yourself. We won't judge.

Albergo Hotel, 1 Villamor Drive Lualhati, Baguio City

0916-332-1522 / 0920-625-2908

11:00 to 21:00 (Mon to Fri); 11:00 to 21:30 (Sat to Sun)