Tsokolateria in Tagaytay Offers Sweet and Savory Chocolate Delights
Tsokolateria, located in The Boutique Bed and Breakfast in Tagaytay, is not only famous for its superb view of Taal Lake but also for its unique menu that features chocolate as their main ingredient.
The specialty cafe is famous for infusing chocolate into their dishes to create a vibrant plate that is as delicious as it looks.
One of Tsokolateria's classics is the Tablea Churros Waffle (Php 290). The perfectly cooked chocolate waffles come with a generous drizzle of chocolate syrup and a side of honey and of course, more chocolate!
This sweet treat can be enjoyed at any time of the day, not just for breakfast.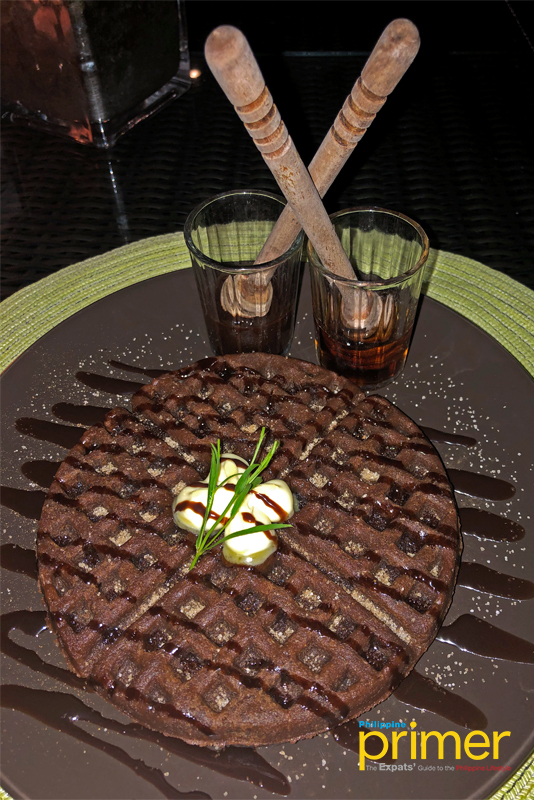 Tablea Churros Waffle (Php 290) 
A variant of the Tablea Churros Waffle is the Tablea Churros Waffle Fruit Salad (Php 275). It's worth noting that the fruits included in the dish may vary depending on the season and the availability of the fruits.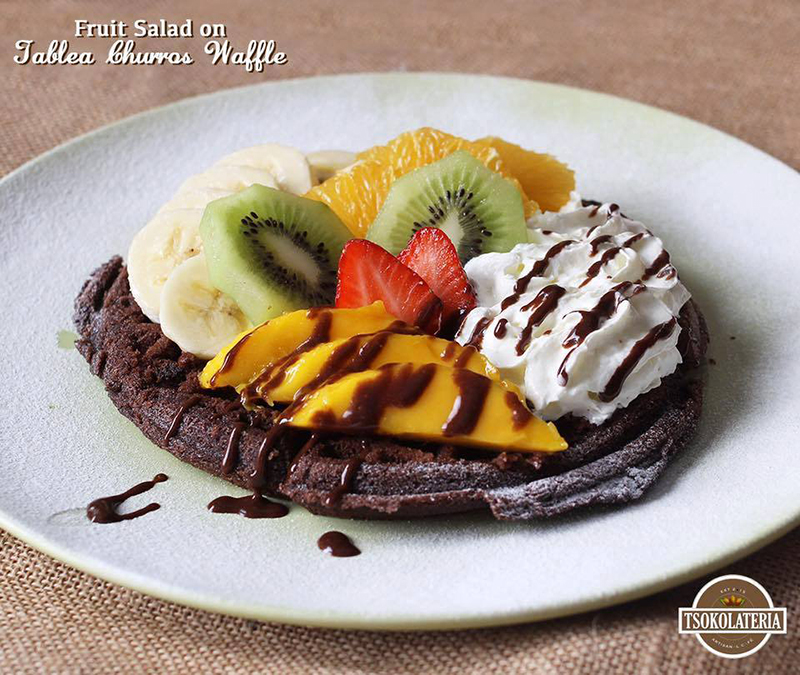 Tablea Churros Waffle Fruit Salad (Php 275)
Don't forget to sample the rich Tablea House Blend (Php 195), a hot chocolate drink made with local cacao beans.
While the classic tablea always hits the spot, Tsokolateria also has other exciting blends such as Dulce de Leche and Tostadong Yema worth trying.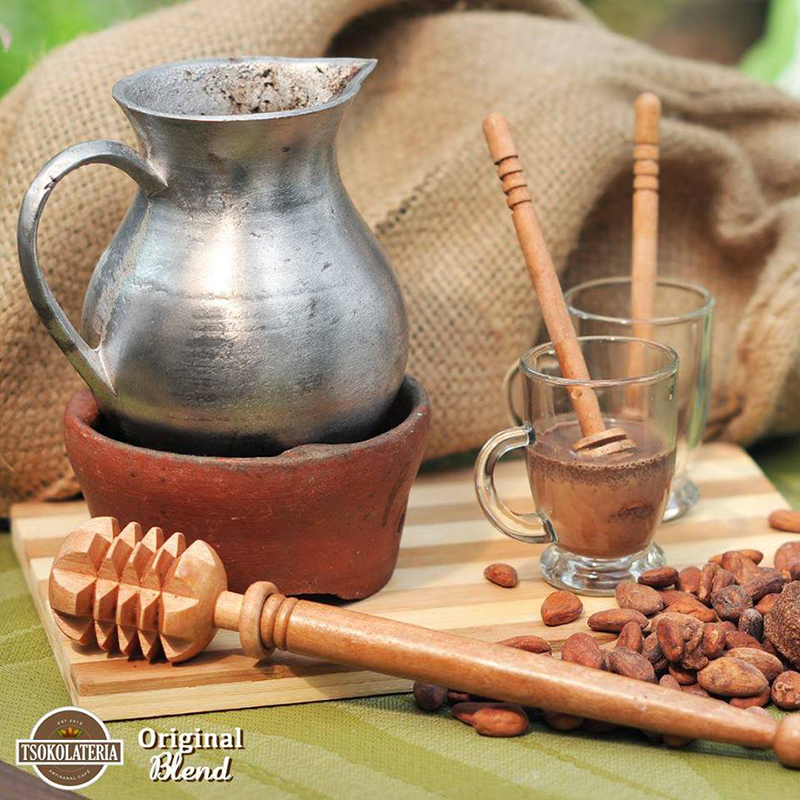 Tablea House Blend (Php 195)
While most of their dishes feature chocolate as the centerpiece of the dish, there are also items in their menu that feature a more subsided chocolate flavor by the addition of chocolate syrup or powder.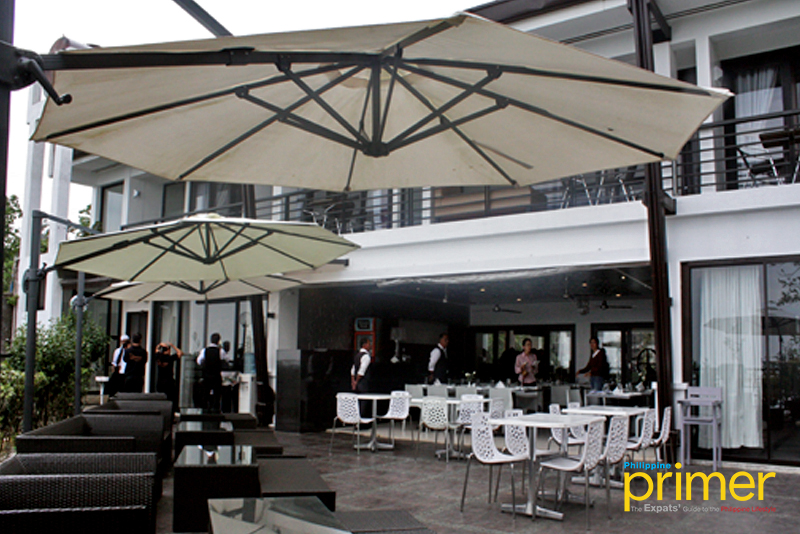 At present, you can find Tsokolateria in the cities of Tagaytay and Baguio.
How to get here
Tsokolateria is located along the Emilio Aguinaldo Highway, approximately 2 minutes away from Olivarez Plaza.
By car: From Olivarez Plaza, drive South towards the Tagaytay Rotonda and continue onto the Tagaytay-Nasugbu Highway. Along the way, you'll pass by Casa Maria Y Martha and Pamana. Tsokolateria is right across Ayala Malls Serin.
---
This first appeared in Philippine Primer Japanese and English December 2019 issues.
Images grabbed from Tsokolateria's official Facebook page.
Store Information
The Boutique Bed and Breakfast, 45 Aguinaldo Highway Silang Crossing East, Tagaytay City
046-413-1798
9 am to 10 pm (Daily)