88 Hot Spring Resort Restaurant in Calamba, Laguna Serves Korean and Filipino Eats
Located in Calamba, Laguna, 88 Hot Spring Resort has an in-house restaurant serving mostly Korean and classic Filipino dishes. It is the go-to place for guests to have a satisfying dining experience after engaging in fun activities in the resort.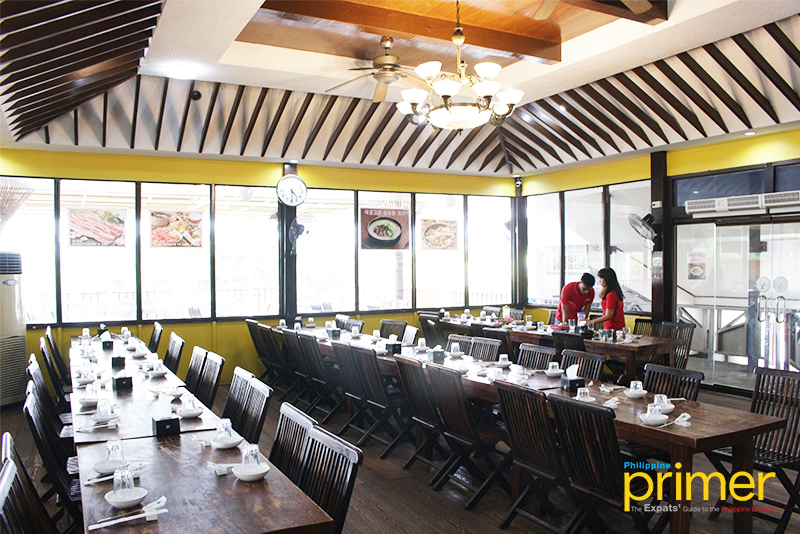 The in-house restaurant of 88 Hot Spring Resort in Calamba, Laguna
According to the resort manager, Lino Garcia, the restaurant has kept the calm state of the resort with its simple yet inviting interiors which are not decorated with fancy fixtures. It provides a restful ambiance, letting diners just casually indulge in generous servings of food prepared on the table.
Indulge in these Korean favorites
Try their Special Shabu Shabu, with two serving portions available: small order is good for 2 persons (Php 1,800), while the large one is good for  3-4 persons (Php 2,400), inclusive of meat and seafood. You may enjoy cooking the dishes by yourself, too.
Also read: 88 Hot Spring Resort in Calamba, Laguna Guarantees Ideal Getaway for Everyone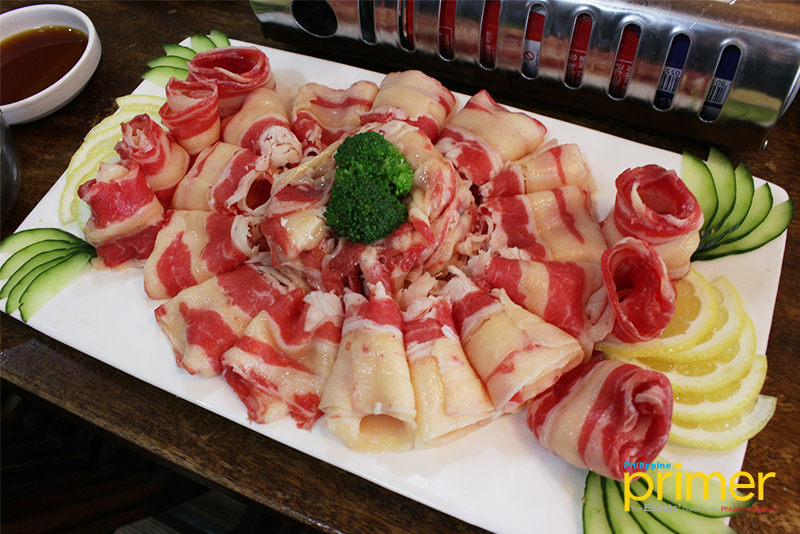 The meat is freshly prepared to your table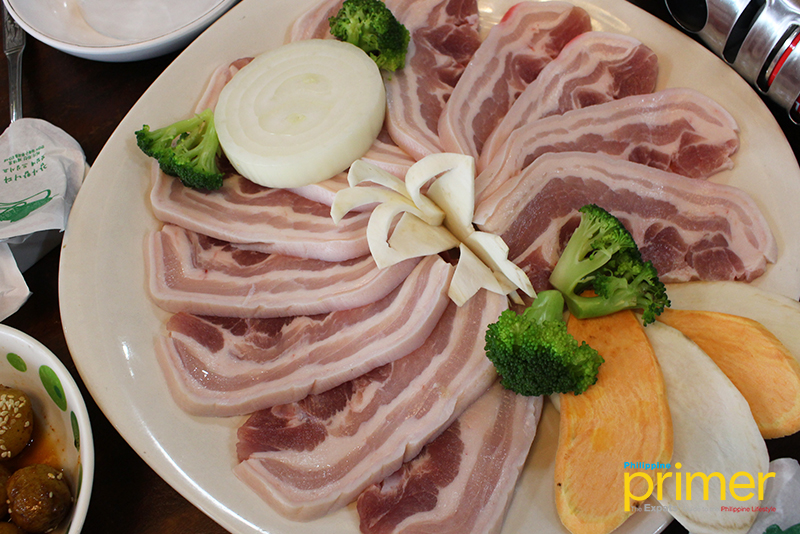 Additional meat/seafood cost Php 300 each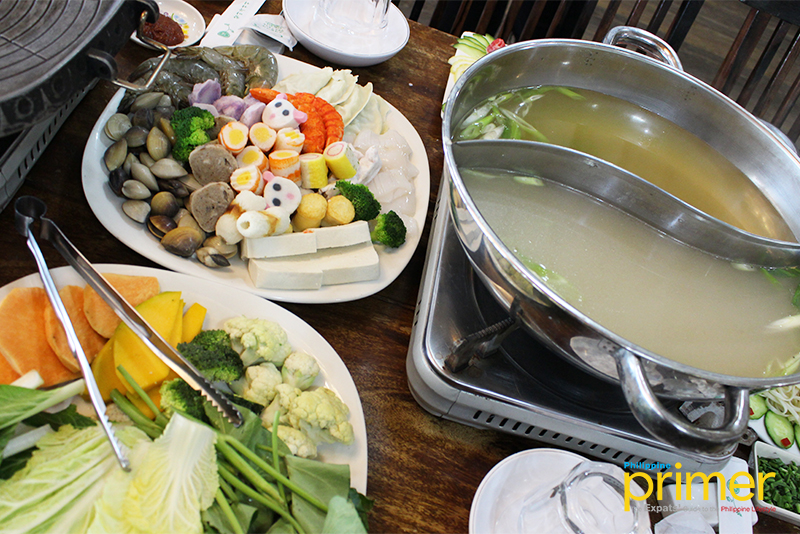 You can enjoy cooking the food at your table
Meanwhile, their Shrimp Tempura (Php 600) is worth a try as well.  The tempura is incredibly light and crunchy, best dipped into its sauce for added flavor.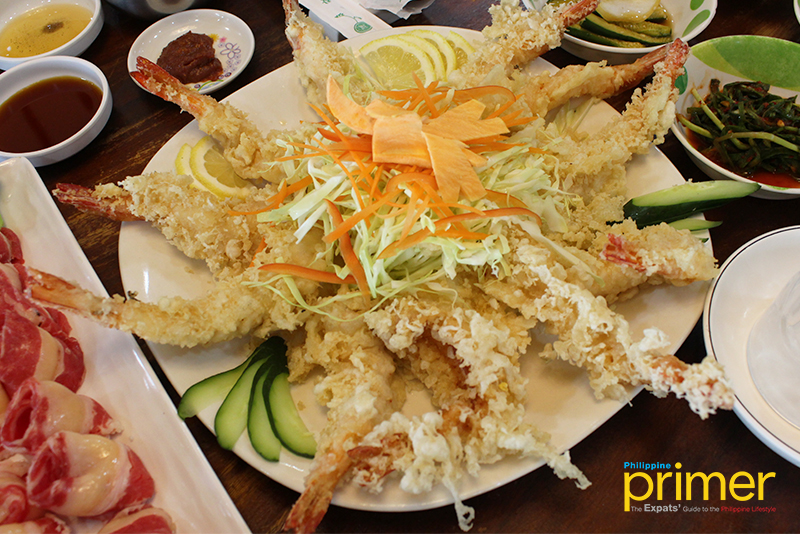 Shrimp Tempura (Php 600)
Aside from these Korean favorites, diners can also try classic Filipino dishes such as the Pork Sinigang (Php 450), Sizzling Pork Sisig (Php 450), and Pork Adobo (Php 350).
Visit 88 Hot Spring Resort at 9061 National Highway, Bagong Kalsada, Calamba City, Laguna and indulge in generous servings of Korean and Filipino food at the resort's in-house restaurant, open from 7:00 a.m. – 10:00 p.m. (Monday to Sunday). For reservations, call 0917-874-7888 / 0949-324-1717 or email info@88hotspring.com. 
---
This also appears on Philippine Primer Japanese magazine's November 2018 issue. 
Store Information
9061 National Highway, Bagong Kalsada, Calamba City, Laguna
0917-874-7888 / 0949-324-1717
7:00 a.m. - 10:00 p.m. (Monday to Sunday)
info@88hotspring.com