Spicebird
Ask where the best piri-piri grill is and locals would direct you to Spicebird.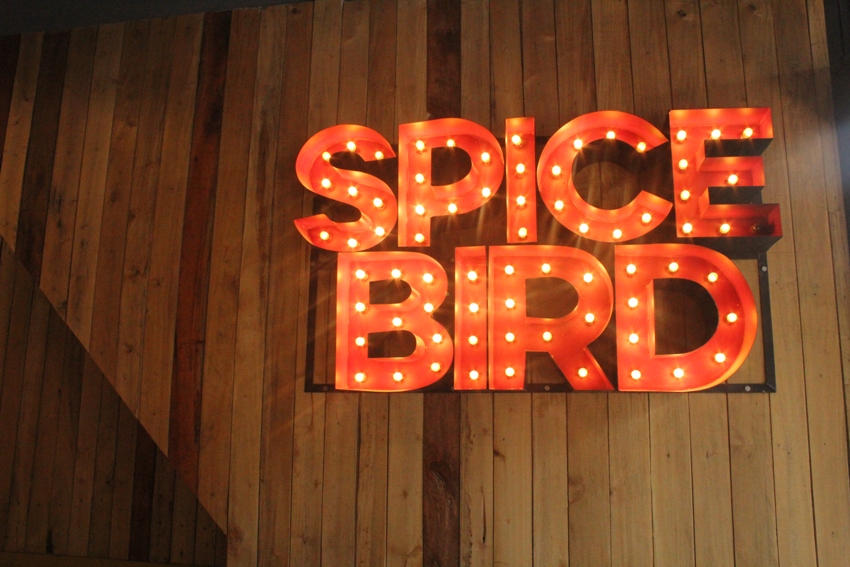 They say the best thing to eat when at the beach would be grilled food. Say piri-piri and you'll hear a lot about people recommending Spicebird, as it undoubtedly serves topnotch grilled goodness.
Spicebird Piri-Piri Grill started out in January 2015, when the owners thought of putting up a restaurant that serves out of the ordinary grilled food. Albeit the island is full of competing restaurants that serve this kind of dish, Spicebird wanted to stand out, hence they spiced up their own take on grilled food and eventually came to offer piri-piri grill (pepper-pepper in English), which made Spicebird one of the most recommended resto in the island.
The restaurant's piri-piri grill became a hit to foreigners and tourists alike for its interesting take on grilled food. According to the owner, they were inspired by the popularity of piri-piri in countries such as UK, Australia, and Singapore. Although they borrowed ideas from these countries, they made sure to bring a different take on this special dish, which is why Spicebird offers not just chicken but also impressive sandwiches, salads, and chicken skin.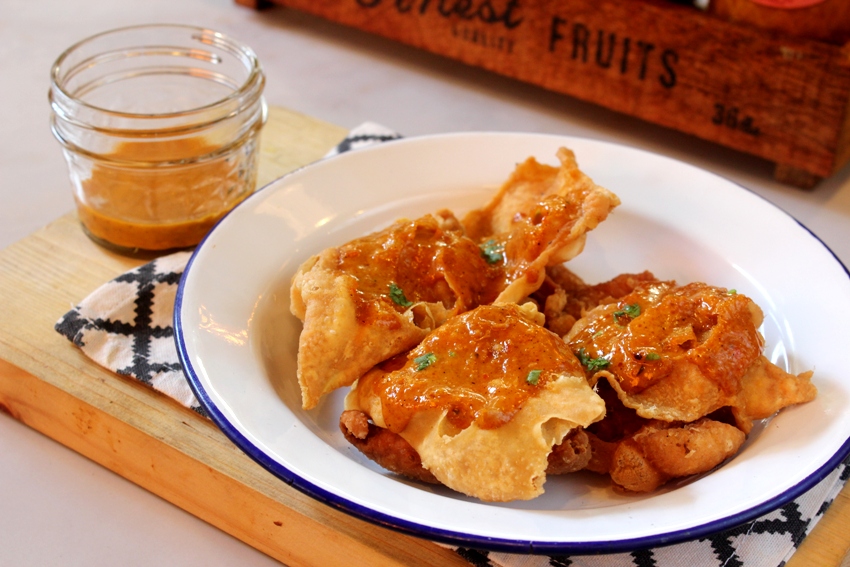 CHICKEN SKIN (P95). Have a taste of their own take on the popular Filipino street food drizzled with their special piri-piri sauce.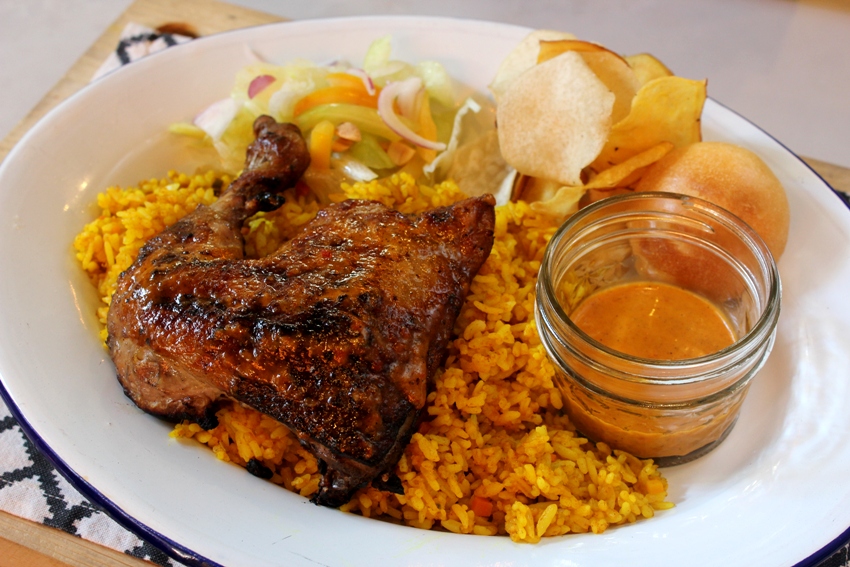 PIRI-PIRI CHICKEN BOARD (P295 for ¼ chicken). A plate of grilled chicken served with spiced rice, side salad, milky troll, and veggie chips.
What makes Spicebird more interesting is that they present you four different sauces which all go well the pork and chicken dish they serve. They have the rustic flavor of Salsa verde, Garlic and lime, the spicy Hotbird, and their original Piri-piri sauce which they customize that made them more appealing to customers. All these sauces make a name for themselves, definitely the magic that makes Spicebird a restaurant gem in the island of Boracay. If you've loved their signature sauces so much, good news: you can buy them as omiyagi or souvenir too!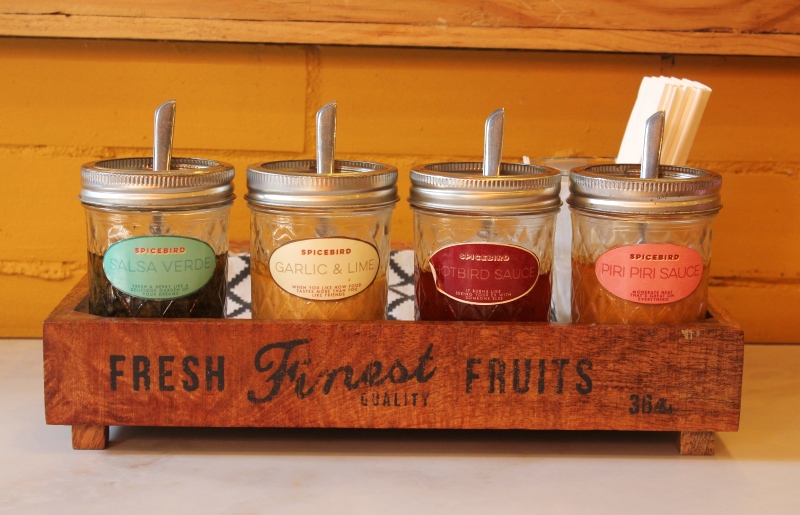 SPICE UP YOUR DAY. Pick your weapon and taste what best suits your piri-piri.
Aside from their bestselling piri-piri boards, one should try out their dessert samplers. Surprisingly, they make the best ice cream in the island as well, a fusion of flavors you'd never thought would complement each other. They also take pride of their calamansi cheesecake and shakes to satisfy the dessert lovers.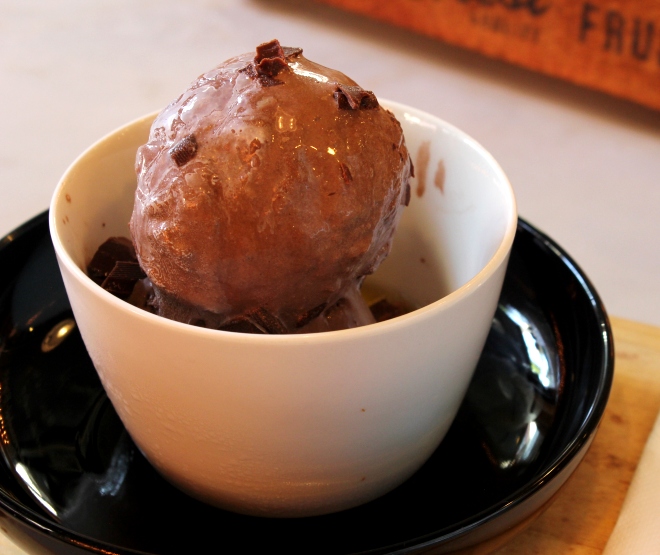 DOUBLE HAPPINESS SUNDAE (P245). Try their delectable sundae made with two scopps of dark chocolate ice cream, Bergamot-infused oil, Malagos chocolate shards, and sea salt.
The fact that most locals would point to Spicebird as the best resto that serves grilled dishes already establishes their name when it comes to being a must-try in Boracay. With its generous serving, good pricing, and comfortable dining experience, you know you made a good choice when you choose to visit Spicebird for their mouthwatering grilled greatness. Don't miss the chance to taste Boracay's best piri-piri grill only at Spicebird!
Price range: P200-P400

Unit 108 D'Mall Plaza, Boracay Island, Malay, Aklan

11:00 am to 11:00 pm (Monday to Sunday)