PARTY ALERT: These 9 Restaurants Offer Great Deals for Christmas and Year-End Parties
Few more weeks to go before 2021 ends and there's no better way to spend the remaining days of the year than reunite with your loved ones. If you want to spice it up a little bit on how you celebrate the holiday season, especially during Noche Buena and Media Noche, the Philippine Primer featured restaurants that offer great deals this Christmas and New Year Eve celebration.
Yamazato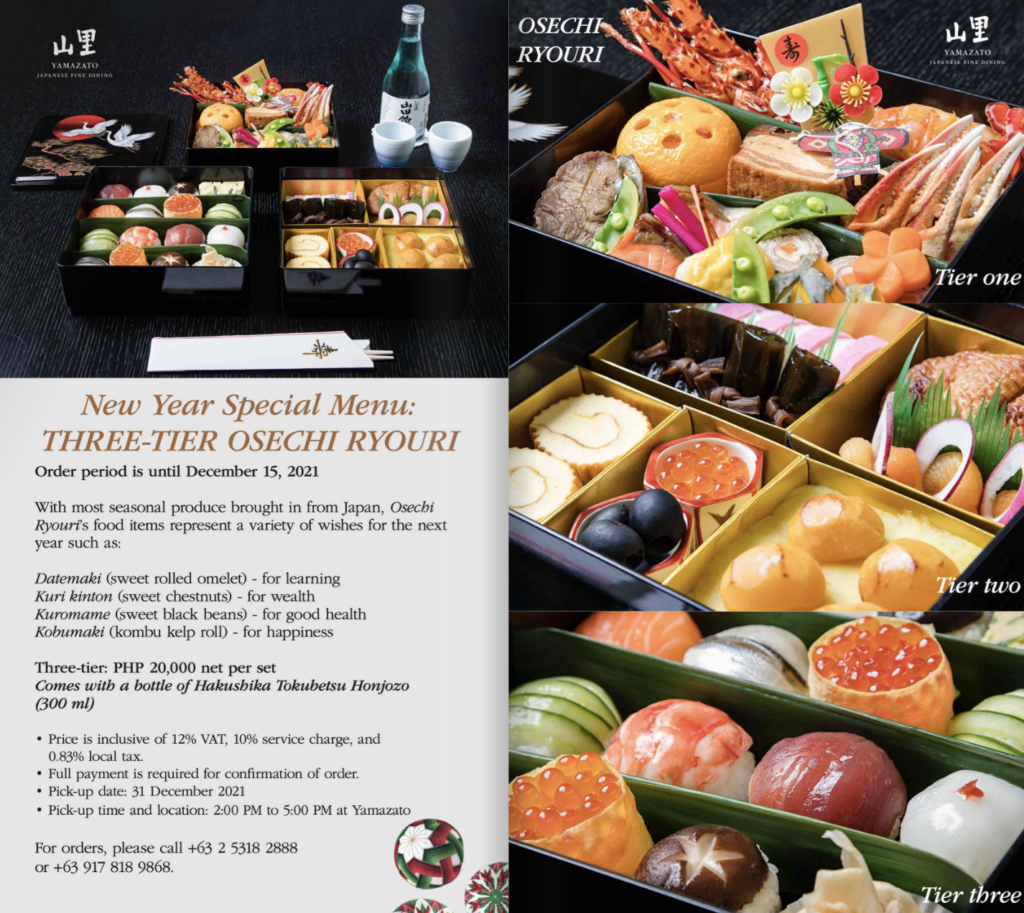 IMAGE from Yamazato
The Hotel Okura's signature Japanese fine dining restaurant Yamazato serves only the freshest ingredients that ensure supreme taste and unmatched quality. Recently, they offer a year-end celebration so everyone can enjoy the holiday season with their delicious meal. The New Year's three-tiered weight is Php 20,000 while the two-tiered weight is Php 15,000 only. As of the moment, they offer it in a limited quantity only. The reservation is until December 15 and can be picked up at the Yamazato store on December 31st (2:00 p.m. to 5:00 p.m.). For orders and inquiries, please call + 63-2-5318-2888 or + 63-917-818-9868.
Address: 2 Portwood Street Newport City, Pasay 1309 Pasay City    
Phone number:  02-5318-2888
Email:  info@hotelokuramanila.com
Website: www.hotelokuramanila.com 
Facebook: @hotelokuramnl
Instagram:hotelokuramnl
 
 Japanese Restaurant SEKITORI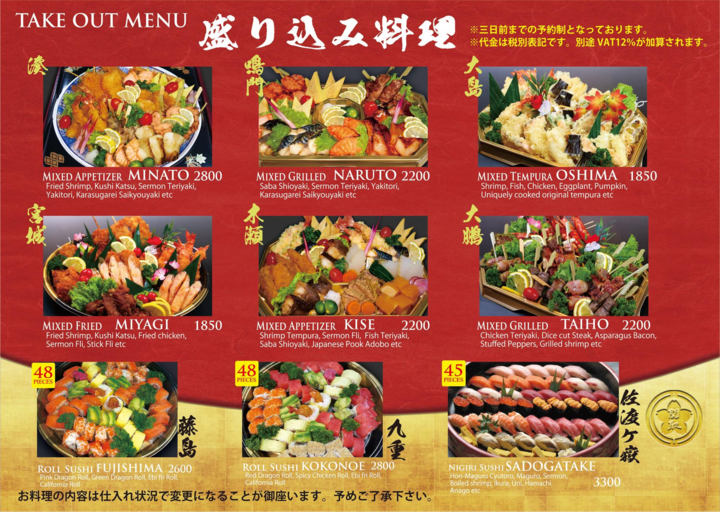 IMAGE from Sekitori
Sekitori means "to capture the barrier" and pertains to someone who has conquered the ring. It is a title of a sumo wrestler who is ranked in one of the two professional divisions and receives a salary. One of them came to the Philippines, partnered with a chef to spread true Japanese food essence to the world through the Authentic Japanese Restaurant, Sekitori. With their undeniable influence and in-demand delicious food, Sekitori offers their all-year favorite hors d'oeuvres that is perfect for Christmas and New Year's Eve celebration. Aside from that, the store also offers its freshly made mochi that will be served on January 3rd next year. You can make reservations at 0917-509-7612, 0945-338-3821, 0927-497-1160 up to 3 days in advance!
Address: Little Tokyo, 2277 Chino Roces Avenue Makati, Philippines  
Phone number:  02-8816-7608 
Website: www.sekitori.asia
Facebook: Japanese Restaurant Sekitori 
Instagram: sekitori_japan
Yakiniku HIRO
IMAGE from Yakiniku HIRO
If you're craving premium grilled meat, head to HIRO Japanese Yakiniku Restaurant in Makati. The Yakiniku HIRO is Japanese restaurant that offers premium meat. With its great location which is a 6-minute walk from Makati's Greenbelt 1, it is gaining popularity as "a restaurant where you can eat and find delicious Wagyu beef at a reasonable price.
So if you're family and friends are meat lovers, they offer a family set which is only Php 6,000. The meal set includes Japanese beef ribs, halami, kimchi, egg drop soup, etc., and you can enjoy it at home during Christmas and New Year holidays! For reservations, please call 0917-133-2828.
Address:  OPL Building 1, Palanca St. cor. Dela Rosa St., Legaspi Village, Makati City 
Phone number: 02-8442-2741 / 0917-133-2828 /0916-583-0793
Facebook: HIRO Japanese Yakiniku Restaurant 
Instagram: hirojapanese_yakiniku
Tsukiji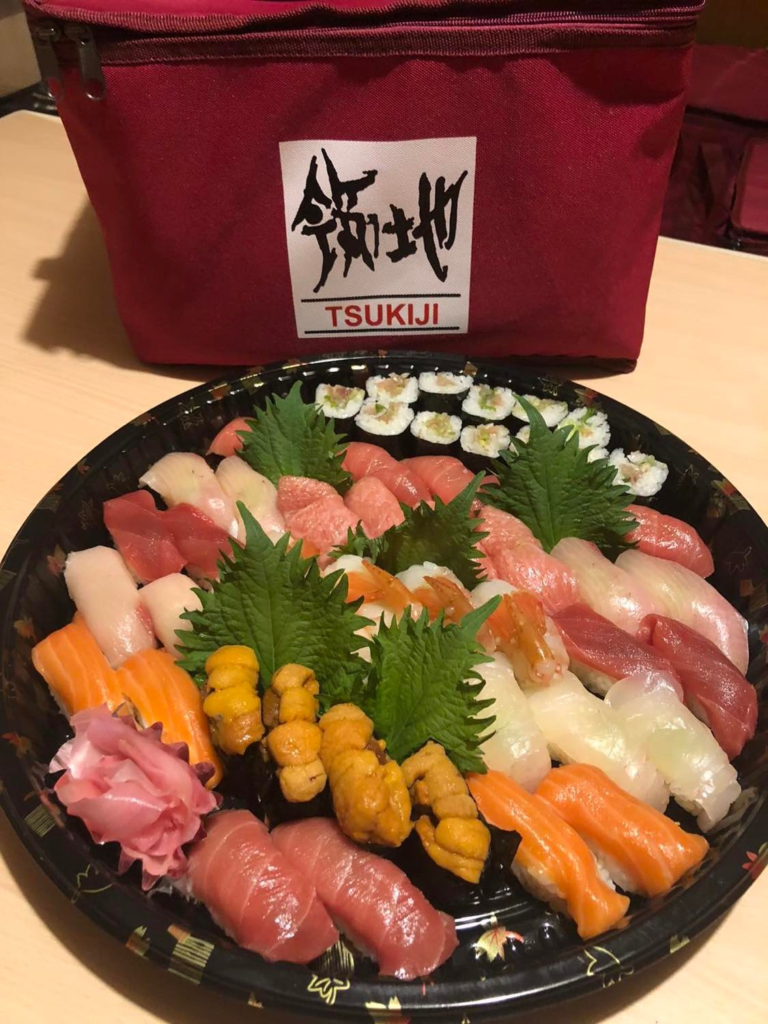 IMAGE from Tsukiji
A restaurant that has been open since 1989, Tsukiji never fails to offer high-class Japanese cuisine. Ingredients are imported directly from Tsukiji Market in Tokyo. In addition to sushi and sashimi, they also offer grilled meat using Omi beef, shabu-shabu, and teppanyaki. Currently developing a gorgeous take-out menu that is perfect this holiday season.
Tsukiji now offers an Osechi set which is Php 8800. Reservation for orders is until December 22nd and they only accommodate a limited number of slots! Meanwhile, on December 31st they deliver only deliver from 2:00 p.m. to 4:00 p.m.  They also have a special sashimi platter which is Php 15,000, now you can enjoy a set of sashimi and sushi for 8 to 10 people. In addition, the special sushi platter is only Php 12,000 which is a set of 40 sushi ships and Negitoro rolls. You can make reservations through 0995-61-9209, 02-8843-4285, or  02-8812-2913.
Address: 3F MilkyWay Bldg., 900 Arnaiz Ave. coner Paseo de Roxas 1200 Makati  
Phone number:  02-8843-4285
Email: jgamboa@tsukiji-restaurant.com 
Website: www.tsukiji-restaurant.com  
Facebook: @tsukjirestaurant
Instagram: tsukiji_makati
 
Unakichi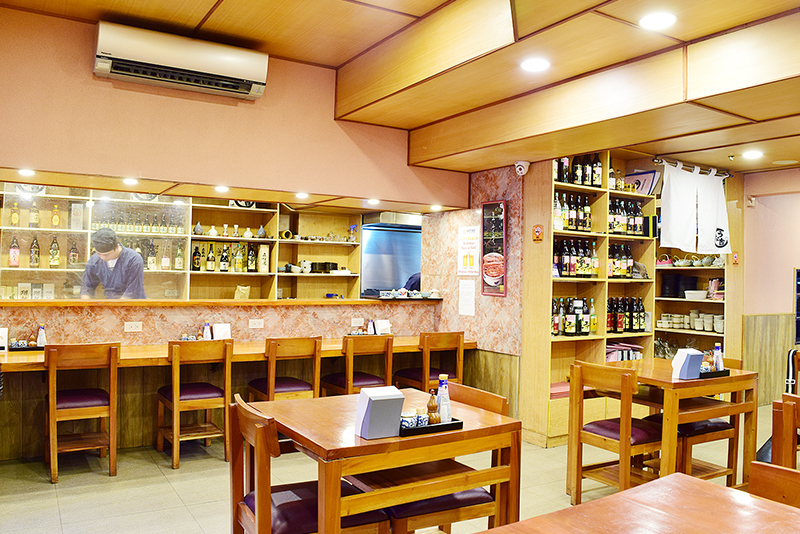 IMAGE from Unakichi
Unakichi in Makati Central Square specializes in serving unagi (eel) dishes with eels sourced directly from Japanese farms. Unakichi specializes in serving unagi or eel. Most restaurants that serve unagi in the Philippines have to thaw them out as part of preparation. This takes away some of the taste from the eel, giving it a flavor that doesn't quite fall within the standards of the Japanese.
For the holiday season, Unakichi offers three-tiered Osechi that is good for 3 to 4, which is limited to 10 pieces and cost Php 20,000. Contains 20 species such as spiny lobster, black blister, and kuri-kinton. You can pick it up your order at the store after 2:00 pm on December 31st. You can make reservations at 02-7728-2072.
Address: G/F, Parking Area, Makati Central Square, Amorsolo St. Makati City  
Phone number:  02-7728-2072
Email:  unakichimakati@gmail.com
Website: unakichimakati.wixsite.com 
Facebook: @UNAKICHIMAKATI 
Instagram: unakichimakati
Ishihara Restaurant
IMAGE from Ishihara Restaurant
A Japanese restaurant that boasts fresh, high-quality sashimi, selected by the owner who has been involved in fish connoisseurs for generations. This month, the Ishihara store offers sushi platters for Christmas celebrations. Ishihara Japanese Restaurant is known for a wide variety of Japanese dishes such as rice bowls and grilled fish. It is located at Northwest Plaza in Parañaque. You can order through their official webpage, Facebook, or by phone!
Address: 350 El Grande Avenue, Bf Homes, 1720 Parañaque  
Phone number: 0966-446-1440
Email: info@japaneserestaurantishihara.com 
Website:  www.japaneserestaurantishihara.com
Facebook: ishihara.japaneserestaurant
Instagram: ishihara.japaneserestaurant
 
Ippon Yari Japanese Restaurant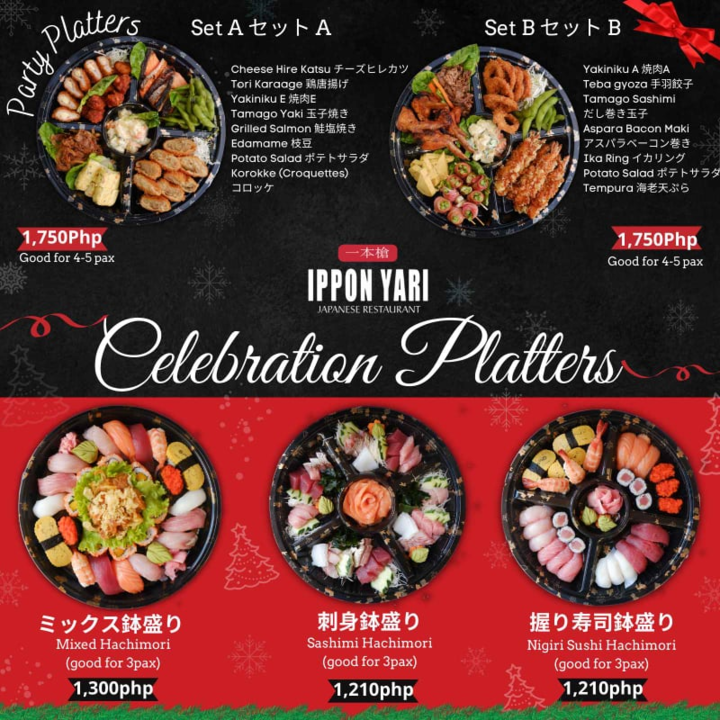 IMAGE from Ippon Yari
Before it came to be known as a spacious and cozy dining place in different parts of Southern Luzon, Ippon Yari started out in 1996 as a small ramen shop along Pasay Road in Makati. The owners were not content with just satisfying cravings for noodles, so they opened bigger branches in Laguna, Batangas, and Cavite, with a more extensive menu to satisfy the needs of both locals and Japanese customers who work at the nearby economic zone.
Today, Ippon Yari offers a party platter that children and locals can enjoy, such as sushi and sashimi in pots, as well as classic fried foods, grilled foods, and single items! You can make reservations at 0917-845-3887 (Sta. Rosa), 0998-530-8619 (Cavite), 0917-845-3877 (Calamba), 0917-845-3806 (Lipa).
Address: Santa Rosa-tagaytay Road 4026 Santa Rosa, Laguna  
Phone number:  0917-845-3887 (Sta. Rosa), 0998-530-8619 (Cavite), 0917-845-3877 (Calamba), 0917-845-3806 (Lipa)
Email: ipponyari@yahoo.com   
Facebook: Ipponyari Japanese Restaurant 
Instagram: IpponYari
 
The German Club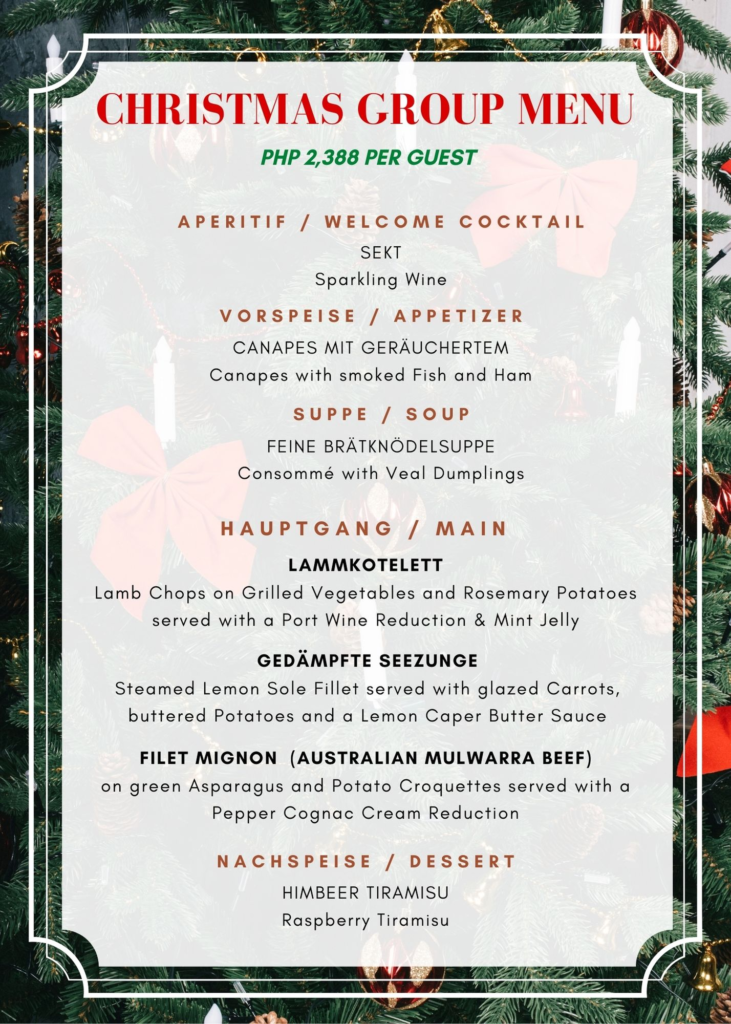 IMAGE from The German Club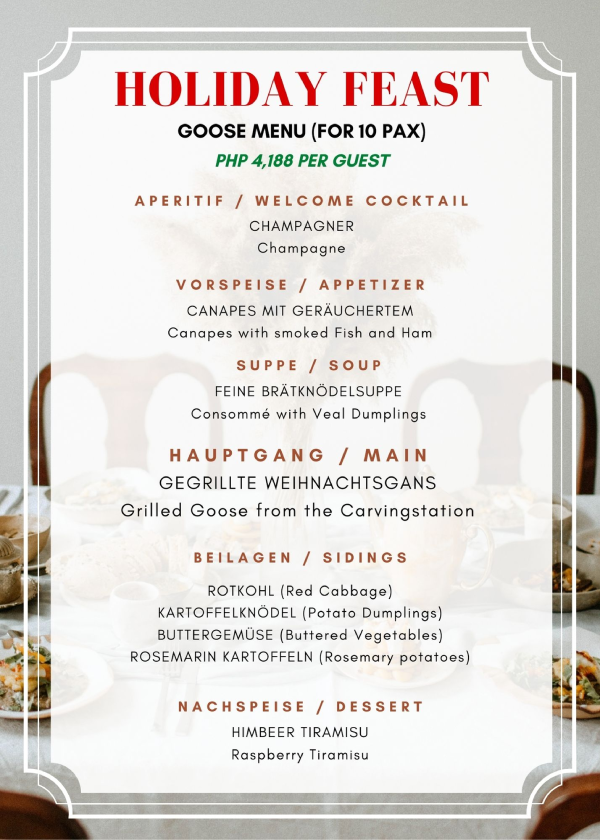 IMAGE from The German Club
If you are looking for an intimate and more private place to celebrate your holiday season, the German Club in Makati is perfect for you. This exclusive restaurant offer perks that only member can enjoy, however, as they expand the club open its door to other customers for limited only. The Group menus that normally only members can enjoy can be ordered by non-members at the year-end and New Year takeout.
Address: Penthouse, Eurovilla II Building, 118 V.A. Rufino 1229 Makati, Metro Manila
Phone number: 02-8817-3552 | 02-8894 2899
Email: reservations@germanclub.ph
Website: www.germanclub.ph
Facebook: @german.club.manila.philippines
Instagram: germanclubmanila
 
HARU Korean Restaurant and Korean Grocery Store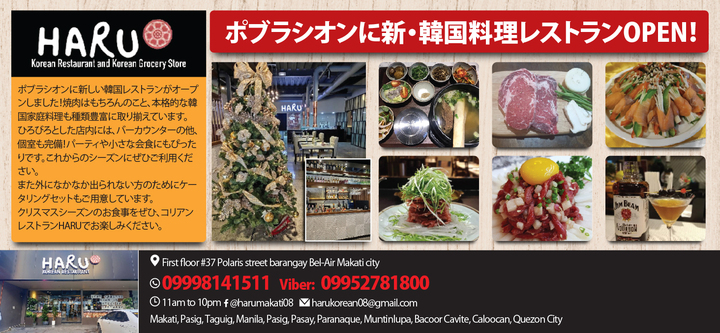 IMAGE from Haru Japanese Restaurant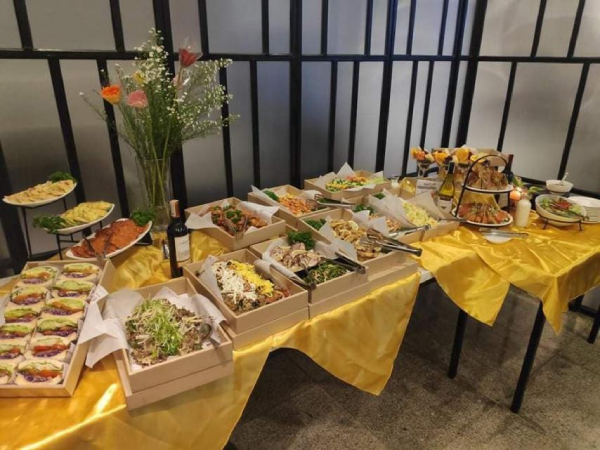 Catering Services/IMAGE from Haru Japanese Restaurant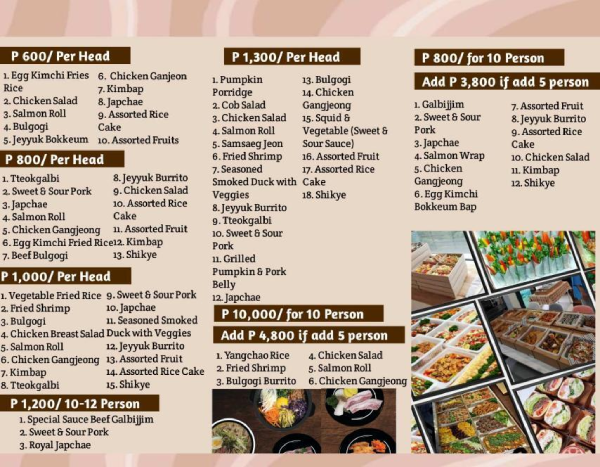 IMAGE from HARU Korean Restaurant
A new Korean restaurant opened in Bel Air that offers a good place for any kind of celebration. This Korean restaurant is known to offer a wide variety of authentic Korean home-cooked dishes as well as yakiniku. They also offer catering services which are perfect for Christmas parties and or year-end parties! The restaurant has private rooms and a bar counter, which is recommended for small parties and celebrations.
Address: 37 Polaris St. Brgy Bel-Air Makati City  
Phone number: 0995-278-1800
Email: harukorean08@gmail.com
Facebook: Haru Korean Restaurant Makati 
Instagram: harumakati
 
Store Information