Gasthof Café Lei
The words "baby back ribs" and "café" rarely meet each other in a sentence, unless someone forces them to. However, for Gasthof Café Lei, these words are like the best of friends.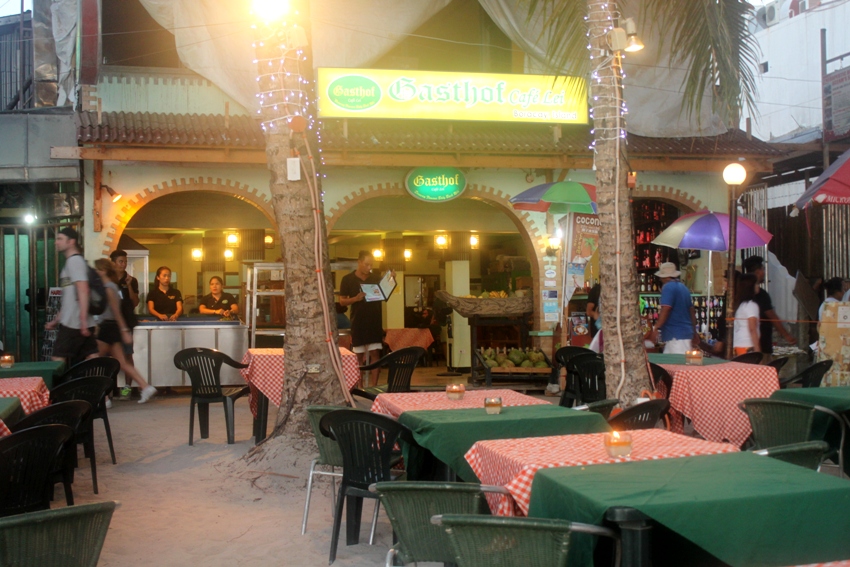 WELCOME TO THE GUEST HOUSE
Gasthof is a German word which means "guest house". At Gasthof Café Lei, you'll definitely feel like a guest in someone's house. The simple set-up of the restaurant may put off some people, but the food will always keep you coming back.
Gasthof, being a German restaurant, serves classic German dishes such as pork knuckles, schintzels, and bratwurst. But that's not where the fun starts. It starts when you hear of the rumors about Gasthof.
It is said that the restaurant, which opened back in 2000, was the first in Boracay to introduce the one dish that always deserves a special spot: baby back ribs. Their special sweet and tangy sauce perfectly complements the baby back rib. The meat is juicy and tender, literally sliding off the bone.
 These baby back ribs are a certified house specialty, and will keep you coming back for more if you don't stay around the area until dinner.
Beach dining, however, is not just limited to meats. There are those who would prefer something a little closer to where they're located… like seafood. Lucky for anyone, Gasthof also has seafood meals enough to make your mouth water just from hearing about it.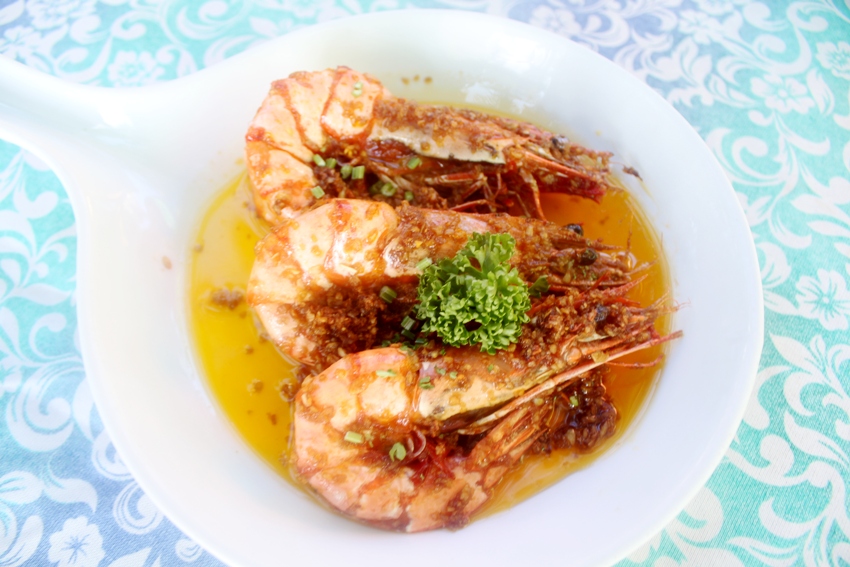 HUGE PRAWNS MAKE HAPPY DINERS. These fried butter garlic jumbo prawns are enough to keep at most three people happy.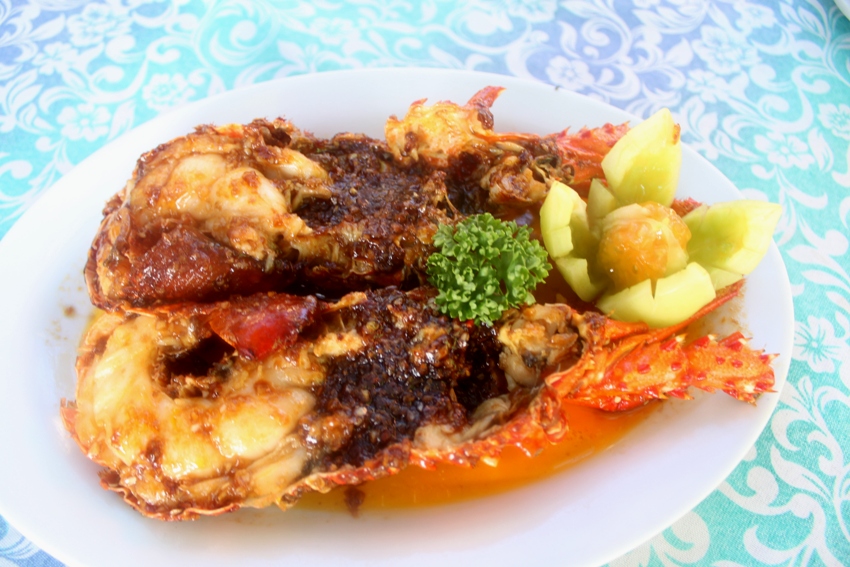 LOBSTERS BY THE GRAM. They may not be that big, but these fried butter garlic lobsters will surely satisfy your appetite.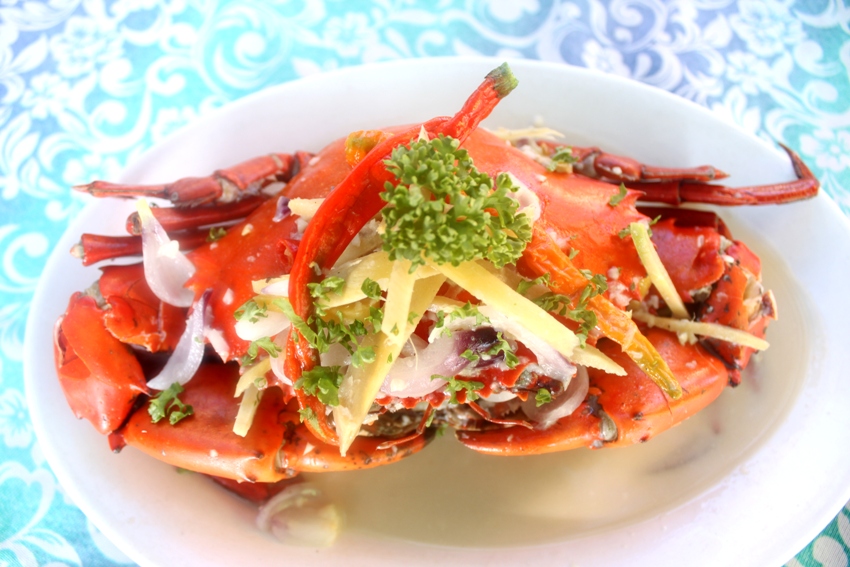 KING CRAB. A definite star in any dinner plate, this king crab is cooked in coconut milk along with chilies. It's spicy, but not too spicy.
They sell their seafood by weight (i.e. per 100 grams), which means you'll really get your money's worth. Best sellers include their lobster (at only P330 per 100 grams), crabs (for P170 per 100 grams), and their jumbo, king, and tiger prawns (at P220, P200, and P180 respectively).
All you need to do is to pick any kind of seafood you want on their menu and have it cooked any way you want. That's right! Any way you want!
To fully enjoy their seafood, it's best to have it cooked in garlic butter. Shrimp and lobster are your best bets, as they fit well with garlic butter. Both taste really good when combined with the garlic butter sauce that would drive anyone nuts, especially if served with a bed of rice.
Another seafood favorite is their chili crab. Fans of gata or coconut milk are sure to enjoy this one. The coconut milk gives this dish its creamy texture while still letting the crab stand out. Make sure you don't forget to take meat from both the claws and the legs!
You can find Gasthof Café Lei at Front Beach, Station 2, Boracay Island. For reservations, please call 036-288-6473. Don't forget to give their Facebook page, Gasthof Boracay a like!
Front Beach, Station 2, Boracay Island
036-288-6473