Barrel Bar in Siargao Is Where You Can Find the Best Burger in the Island
Barrel, a 24/7 sports bar situated along the main street of the municipality of General Luna in Siargao, prides itself in their irresistible burgers that have made tourists, and even locals, go crazy over it.
The bar's owner, Bell Tefora, shared that their well-loved burgers were not a part of their original menu. In fact, the bar was first known for its chicken, when it opened in 2016. "For the first sixth months [of the bar], we only served chicken. But when the burger was added, people loved it," she said.
It was Christmas in 2016 when the owner and her boyfriend were the only ones left to man the kitchen. Since many establishments were closed, they decided to open their store for customers, however, they only had burgers to serve as it was the only food they could offer at their convenience. "We were surprised that after that day, many were looking for that burger. And that made us decide to regularly serve and include it in our menu," Tefora shared.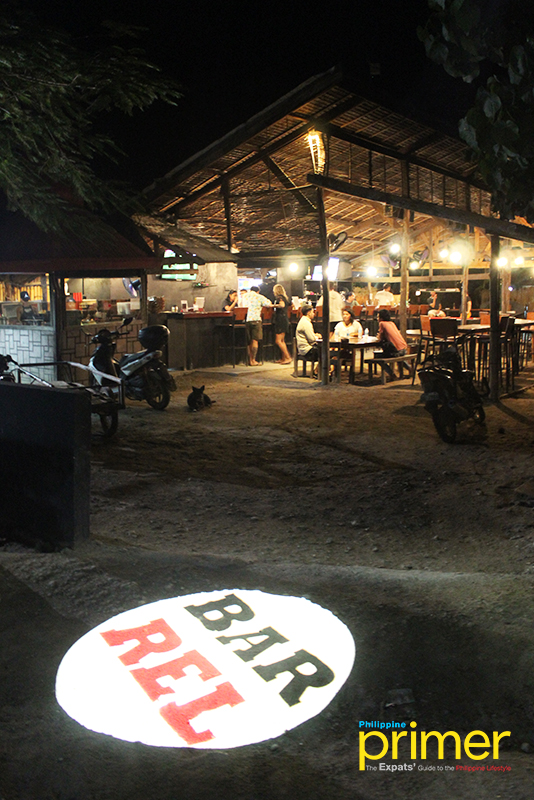 Barrel is the only bar in the island that's open 24/7
When in Siargao, try Barrel's famous Jack Daniel's Burger (Php 199), a classic beef burger with cheese, lettuce, onions, and tomatoes, topped with their homemade Jack Daniel's sauce. The fresh, thick patty and the distinct sauce are both homemade. It can also be ordered with add-ons such as egg (Php 20), bacon (Php 30), fries (Php 100), and Jalapeño chili pepper (Php 20).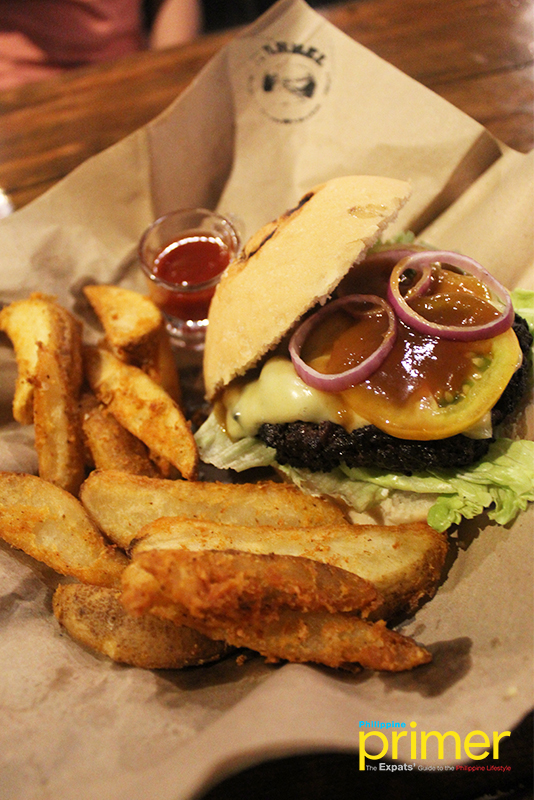 Jack Daniel's Burger (Php 199) 
Aside from the burger, Barrel Bar also serves the Famous Barrel Garlic Rice (Php 50), perfectly paired with their Grilled Chicken (Whole, Php 280; Half, Php 140).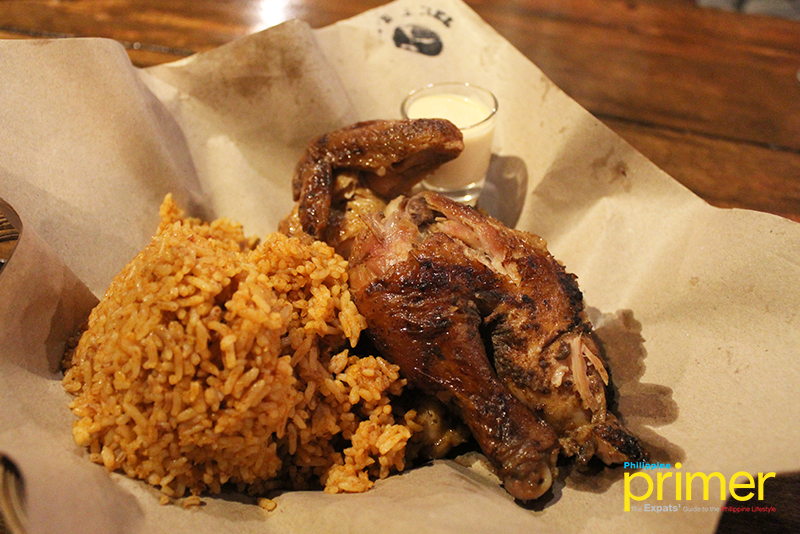 Famous Barrel Garlic Rice (Php 50), Grilled Chicken (Whole Php 280)
The Burrito (Php 230) is a must-try as well, filled with generous fillings that you can choose from chicken, pork, or beef, wrapped in a soft and warm tortilla.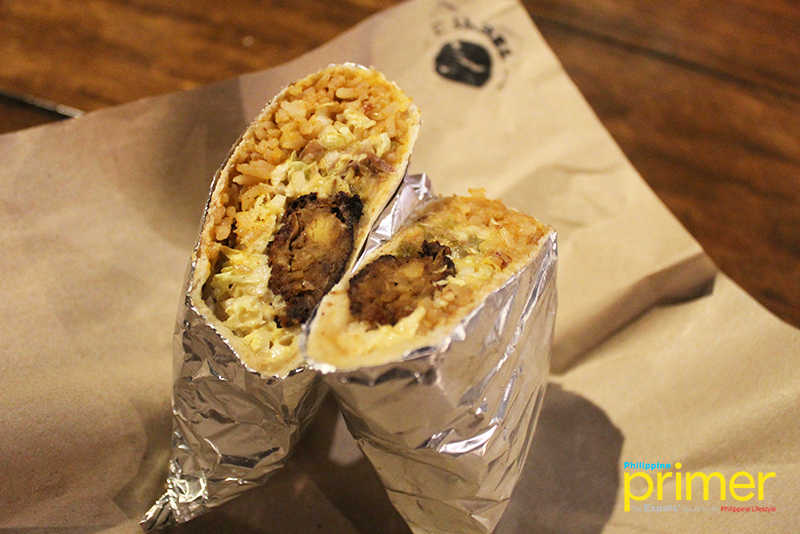 Burrito (Php 230)
Barrel is also the go-to bar in Siargao to watch games like the FIFA World Cup. You can also watch other sports events like Champions League, La Liga, Premier League, Formula 1, NHL & UFC matches.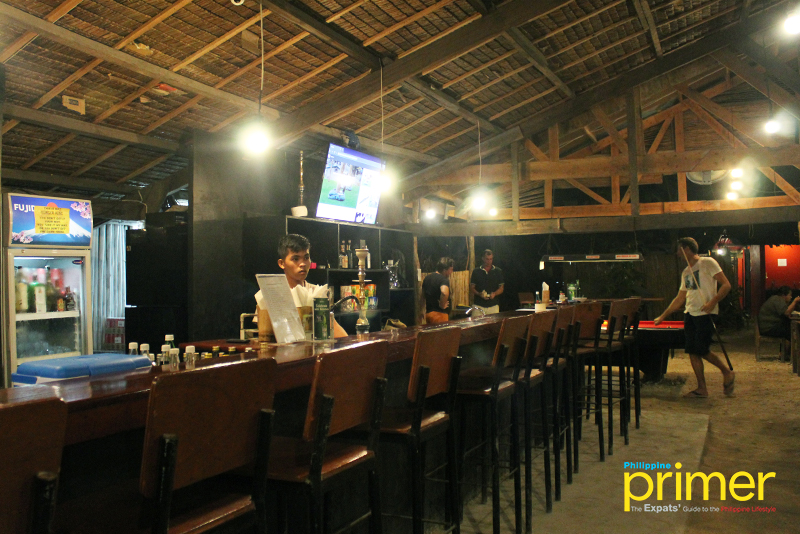 Barrel Bar in Siargao
Aside from the drinks offered at cheap prices, the sports bar also serves Hookah (shisha pipe). There is also a free pool table where diners can play while enjoying their drinks.
Barrel Sports Bar is a place in Siargao for late night snack and entertainment. Visit Barrel Bar at  Purok 5, General Luna, Siargao, Surigao Del Norte. For more information, visit their Facebook page: www.facebook.com/BarrelBarSiargao/, and Instagram: www.instagram.com/barrelsiargao/ or call 0938-233-2292/ 0921-823-4532.
Also read: Kawayan Resort in Siargao Brings Comfort and Grandeur to the Island
---
This first appeared in Philippine Primer Japanese Magazine's December 2018 issue.

Purok 5, General Luna, Siargao, Surigao Del Norte

0938-233-2292/ 0921-823-4532