Rau Ram Cafe in Bacolod City
Rau Ram Cafe is the first restaurant in Bacolod City that offers a variety of authentic Vietnamese cuisine. They opened last November 23, 2012 but first started as a garden restaurant that cater only to the owner's close friends and families. They were only discovered by food bloggers and chefs, thus later on deciding to expand the business into the restaurant that it is now.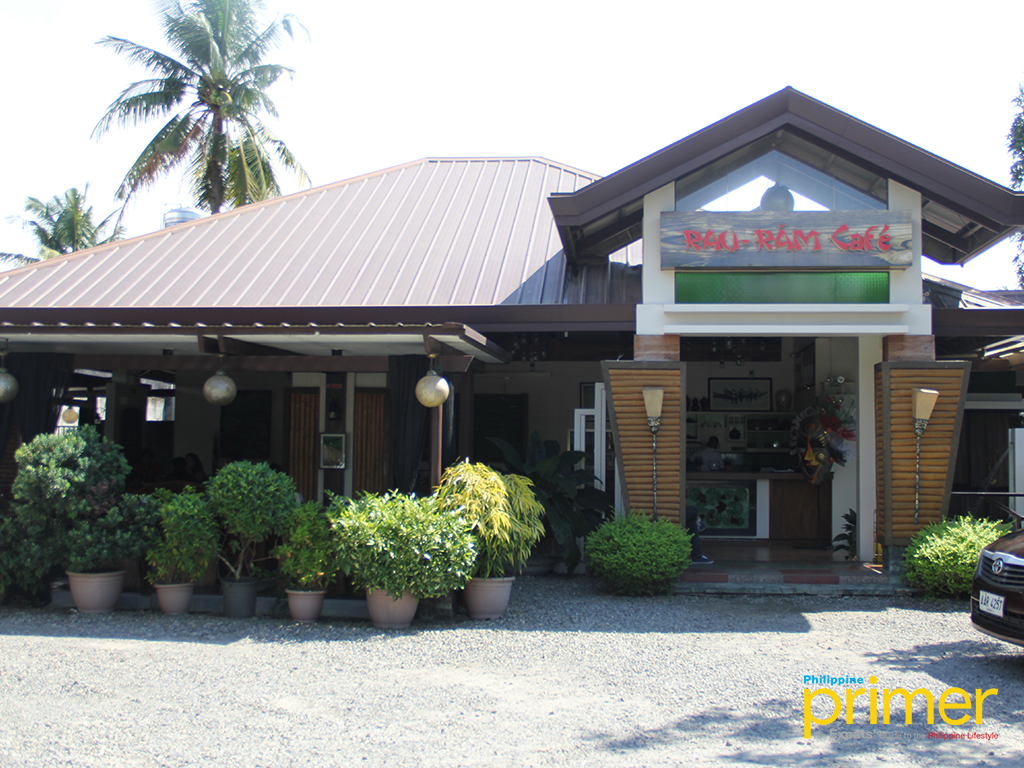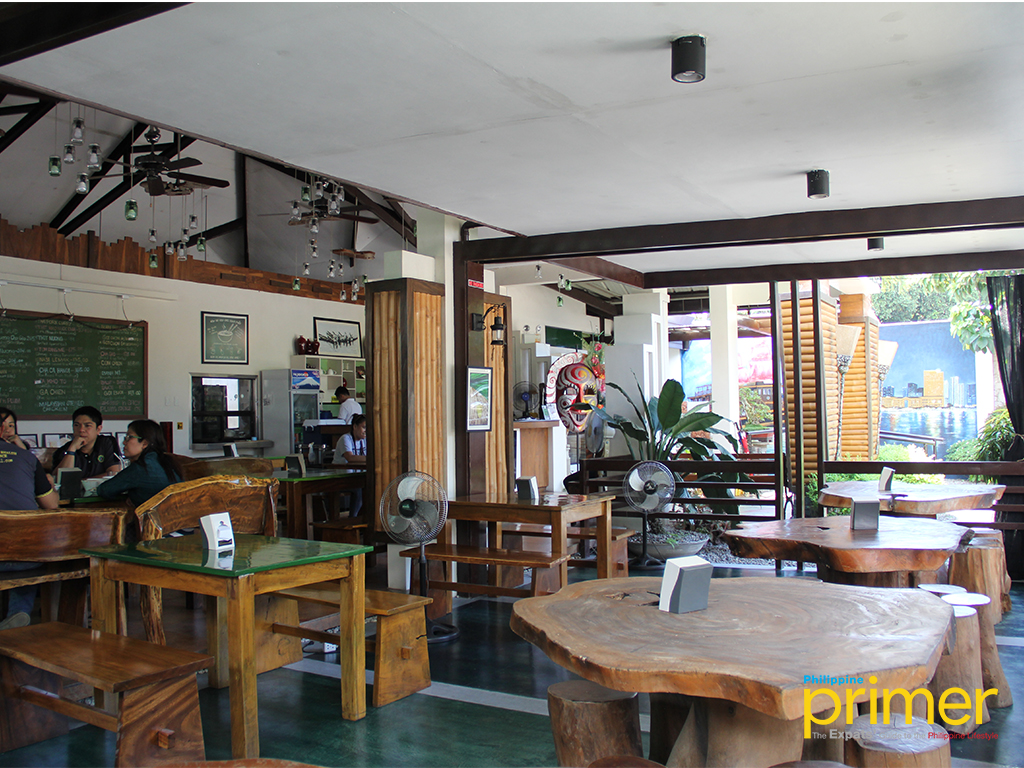 "Rau  Ram" is a term used for a Vietnamese mint. This restaurant was first known as the Saigon Cafe, changed to Rau Ram Vietnamese Restaurant and eventually decided to  name the place as Rau Ram cafe.
Rau Ram Cafe was established through a business partnership. One of its owners had no background in cooking and was a teacher by profession. She just decided to study how to cook Vietnamese cuisine during her three-month stay in Vietnam, later on practicing what she had learned in the said restaurant.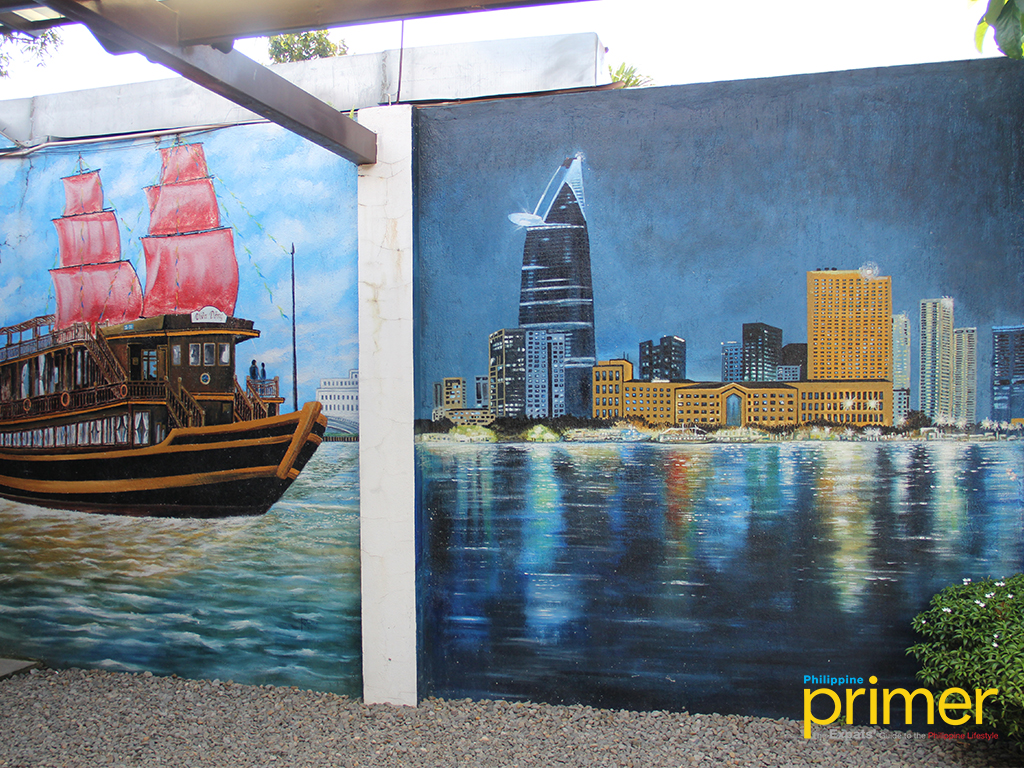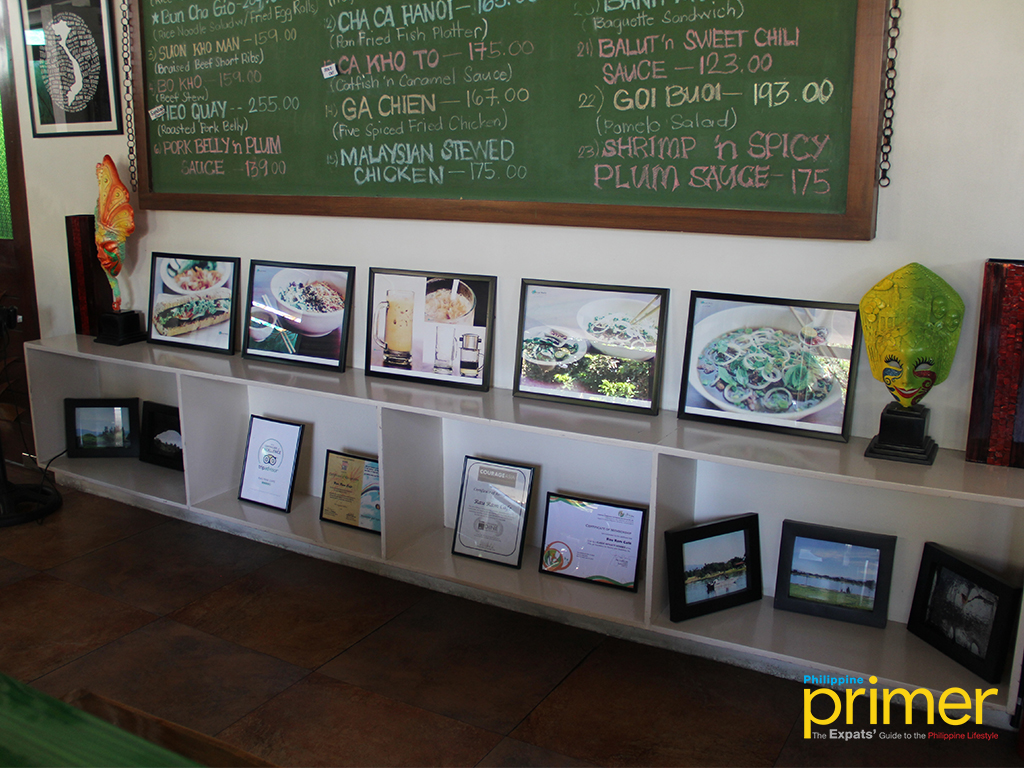 What separates Rau Ram Cafe with other restaurants is that they serve authentic Vietnamese cuisine, with most of the ingredients coming  from Vietnam. Their menu is seen as a health-wise offering for they constantly use fresh herbs and include only small portions of meat. Some of their best sellers include: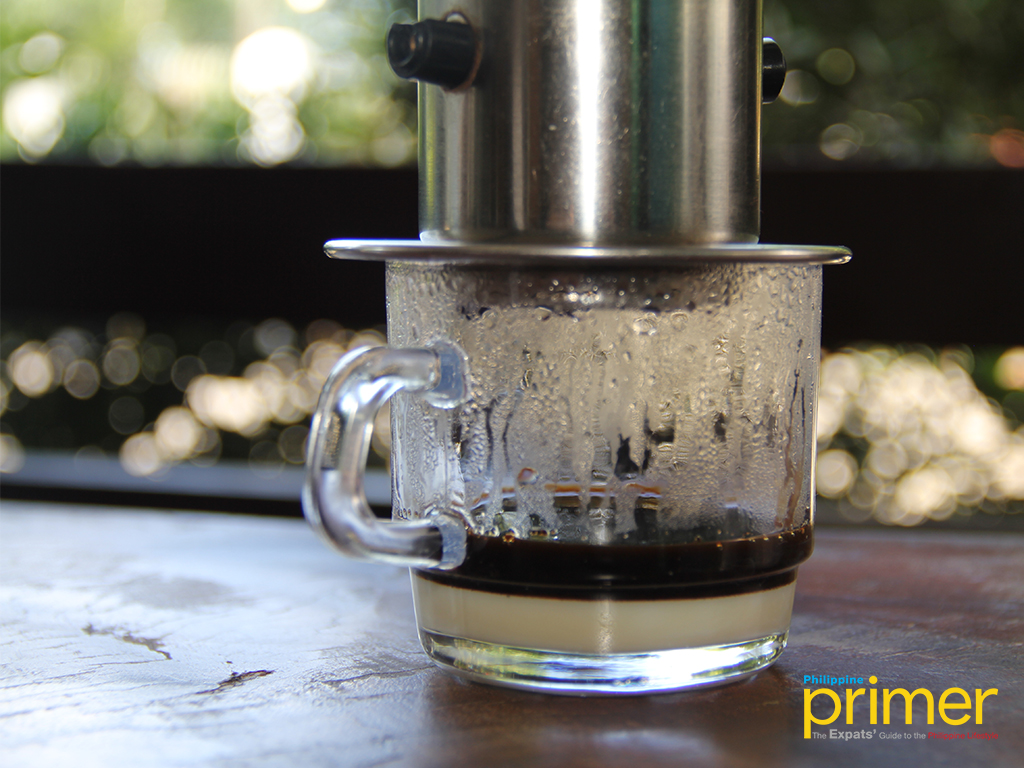 Vietnamese Drip Coffee. Coffee and condensed milk processed through their coffee press (Php 65)
Pho Bo. Beef and rice noodle soup, with rice noodles, beef, bean sprouts, onion, and onion chives, seasoned with cilantro leaves and a choice between hoysen or Sriracha for the sauce (Php 209)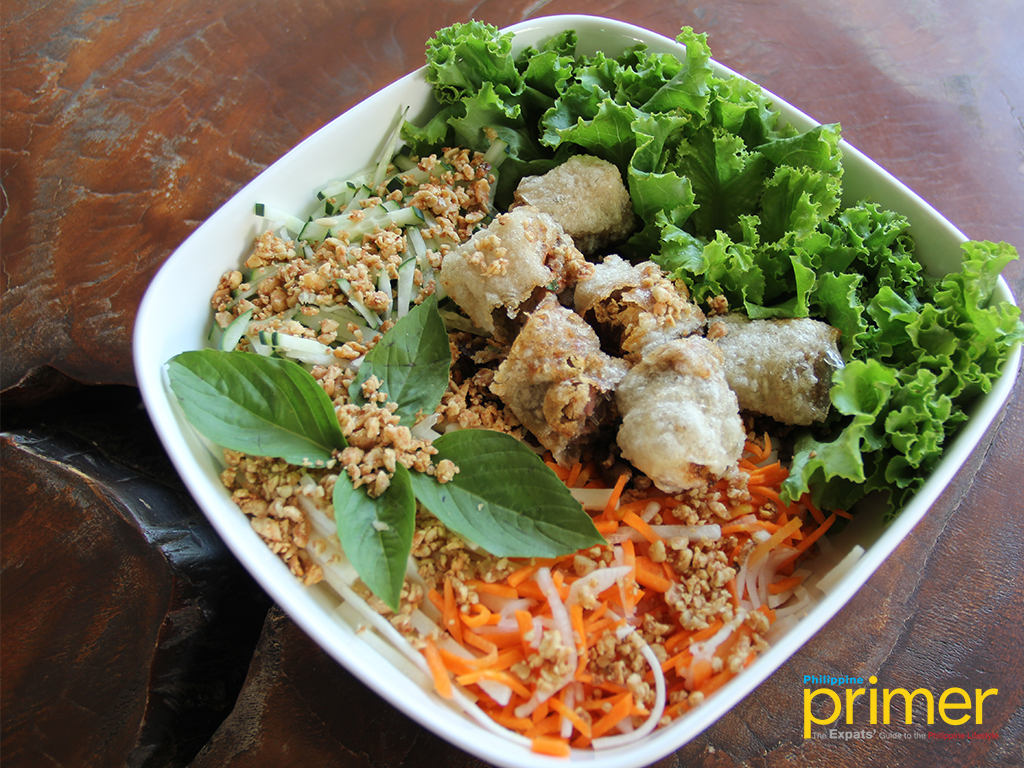 Bun Thit Nuong Cha Goi. Grilled pork, rice noodles, topped with peanuts, cucumber, radish, carrot  salad and Thai basil, with fish sauce  lime and chili dressing (Php  265)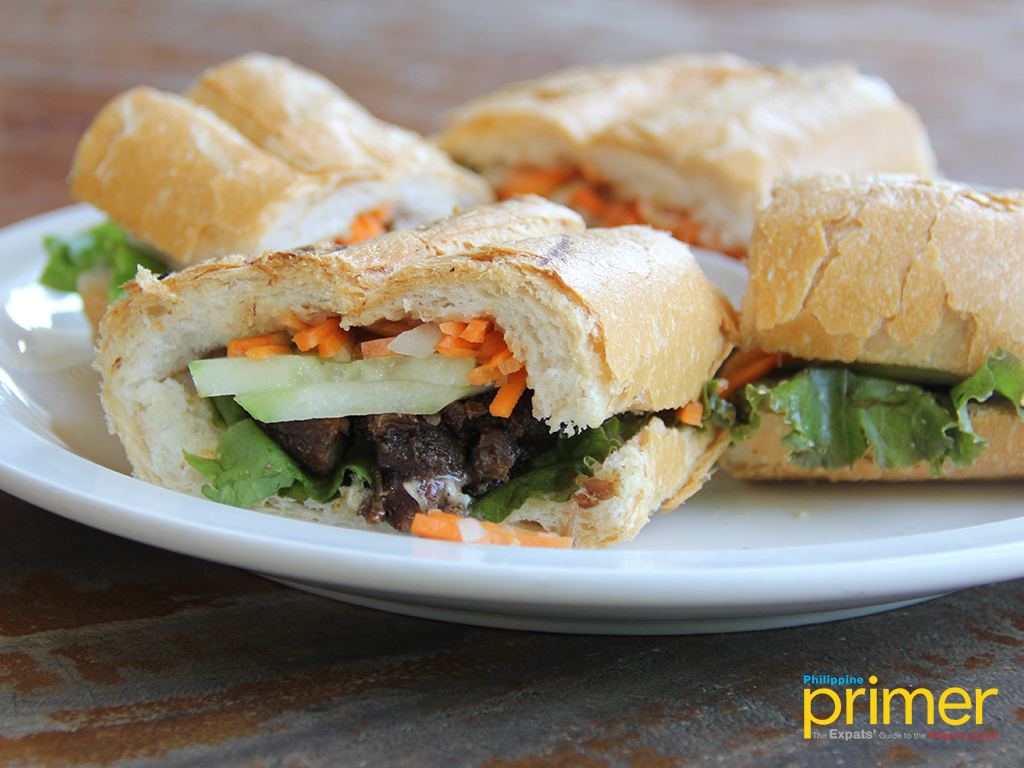 Bahn Mi. Vietnamese bread with grilled pork, cucumber salad, and Sriracha sauce. (Php 75, 4 slices)
Aside from their best sellers, guests often order their Ga Chien or the 5-spice fried chicken; Thit Kho Nuoc Dud or pork stewed in buko juice; Tamarind Chicken; and their fried rice. This restaurant can accommodate about 80-100 guests. Aside from their clients that are from Bacolod or Filipino nationals, they also have Koreans, Japanese, Europeans or Americans. Guests may opt to walk-in but having a reservation a day before is highly recommended.
---
Written By: Patricia Antoinette M. Nacianceno
This also appears in the February 2018 issue of the Philippine Primer Japanese Magazine.

Park Marapara, Brgy. Bata, Bacolod Negros Occidental

Open daily from 11:00 AM to 10:00 PM

Thursday- Saturday of the Holy Week, November 1 and 2, and December 31 and January 1.

Payment can be done either through cash, card, debit or credit.