Dalat in Makati: Traditional Vietnamese Broken Rice
What usually comes to your mind upon hearing 'Vietnamese Food'?
Normally, people would only assume, Pho or Bahn mi but did you know that Vietnamese food is diverse aside from being flavorful? They have a wide array of dishes to be proud of and that has been adored by many nationalities.
Ensconced in Bagtikan Street in Makati City, Dalat Authentic Vietnamese Cuisine is a restaurant that you should visit.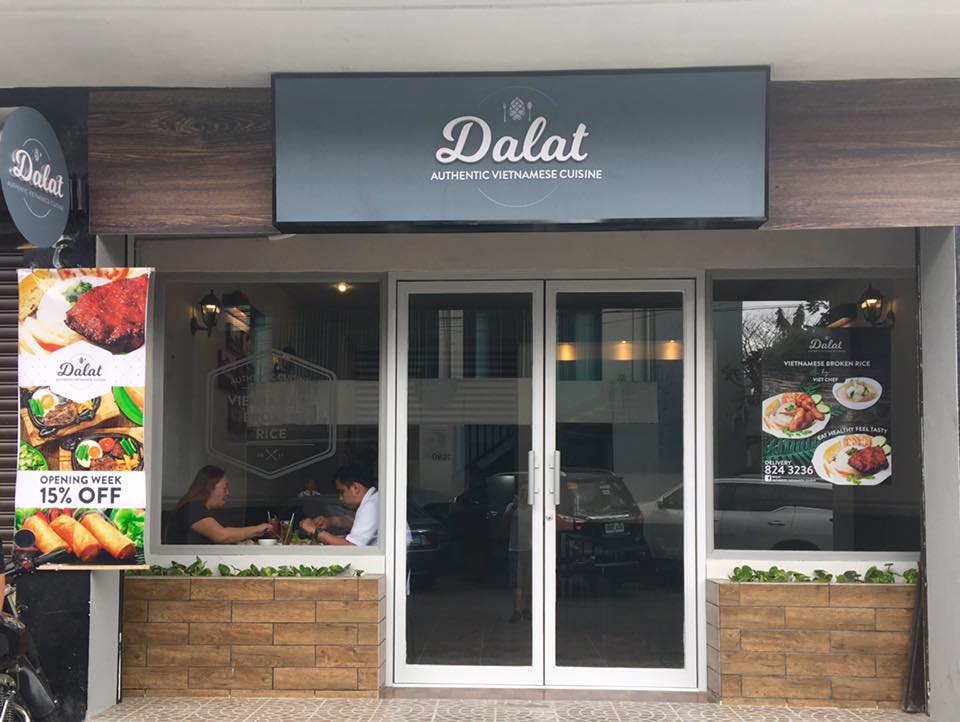 IMAGE Dalat Facebook Page
Proprietor, Jay Le wanted to highlight traditional Vietnamese Broken rice instead of the usual favorites. Hailing from Dalat, Vietnam, also known as a counterpart or similar to Baguio City in the Philippines, Jay grew up knowing Broken Rice by heart.
What other people don't know is that Broken Rice is famous in Vietnam is also considered as their staple dish. What was once the capital of the Federation of Indochina, the restaurant is named from after his hometown. Other than serving authentic Vietnamese cuisine, Dalat has a variety of dishes and drinks to choose from.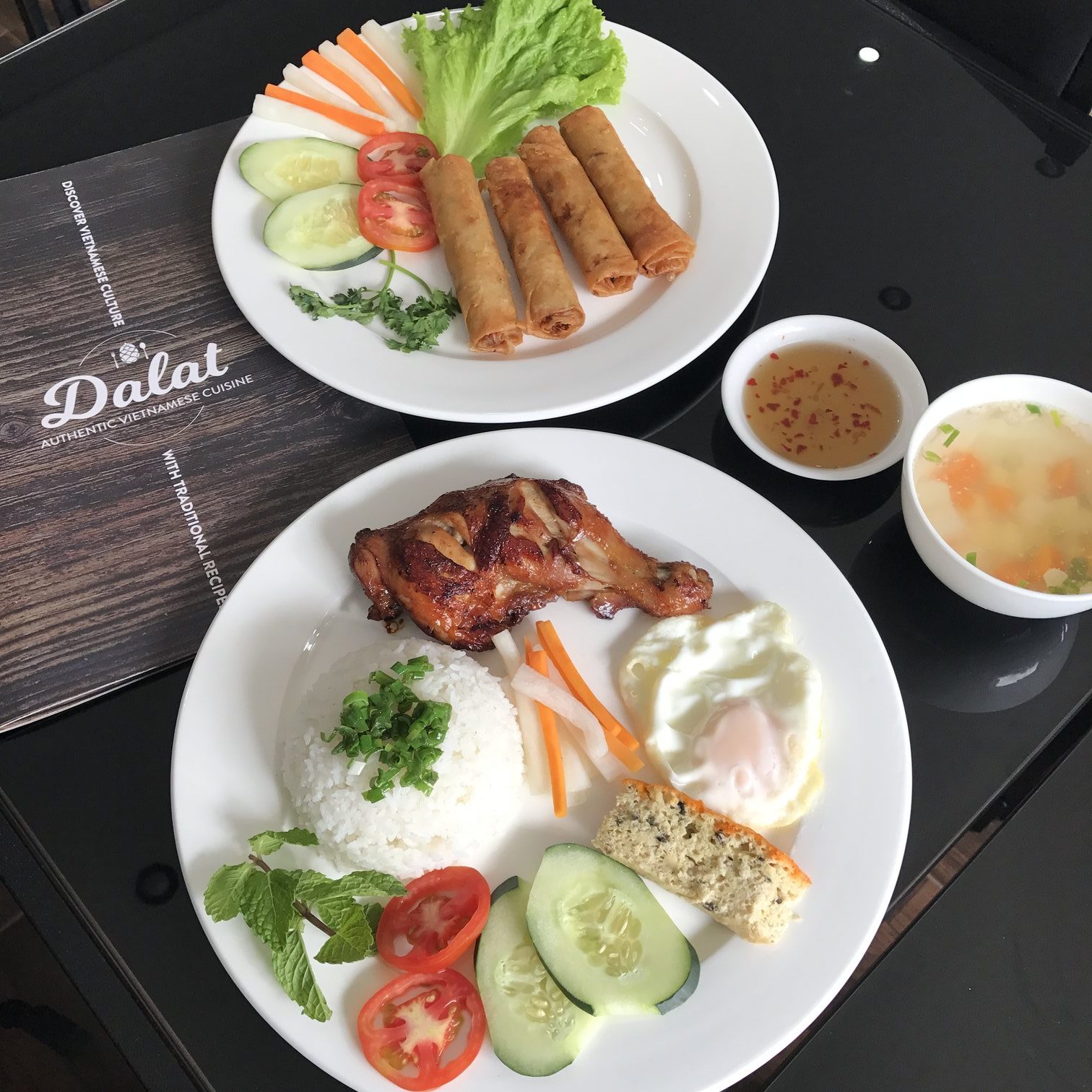 Vietnamese Spring Rolls (Php 135) and Traditional Grilled Chicken (Php 155)
Vietnamese food has bold and fresh flavors, making them an easy target for foodies. Broken Rice or com tam is derived from the breaking or cracking of rice after being processed, normally, the rice is smaller than the usual rice. For their Traditional Grilled Chicken, the meat is marinated with herbs and spices making it flavorful until the bone.
Dalat uses local rice making it different from the com tam in Vietnam. Their spring rolls are fried, crisp and delicious with each bite. They also offer Vietnamese beef steak. The meat is tender and cooked well done, it is served with cream cheese, fries, sausage, salad, and crispy baguette. You can pair each meal with their Vietnamese coffee mixed with condensed milk or salted lemon juice.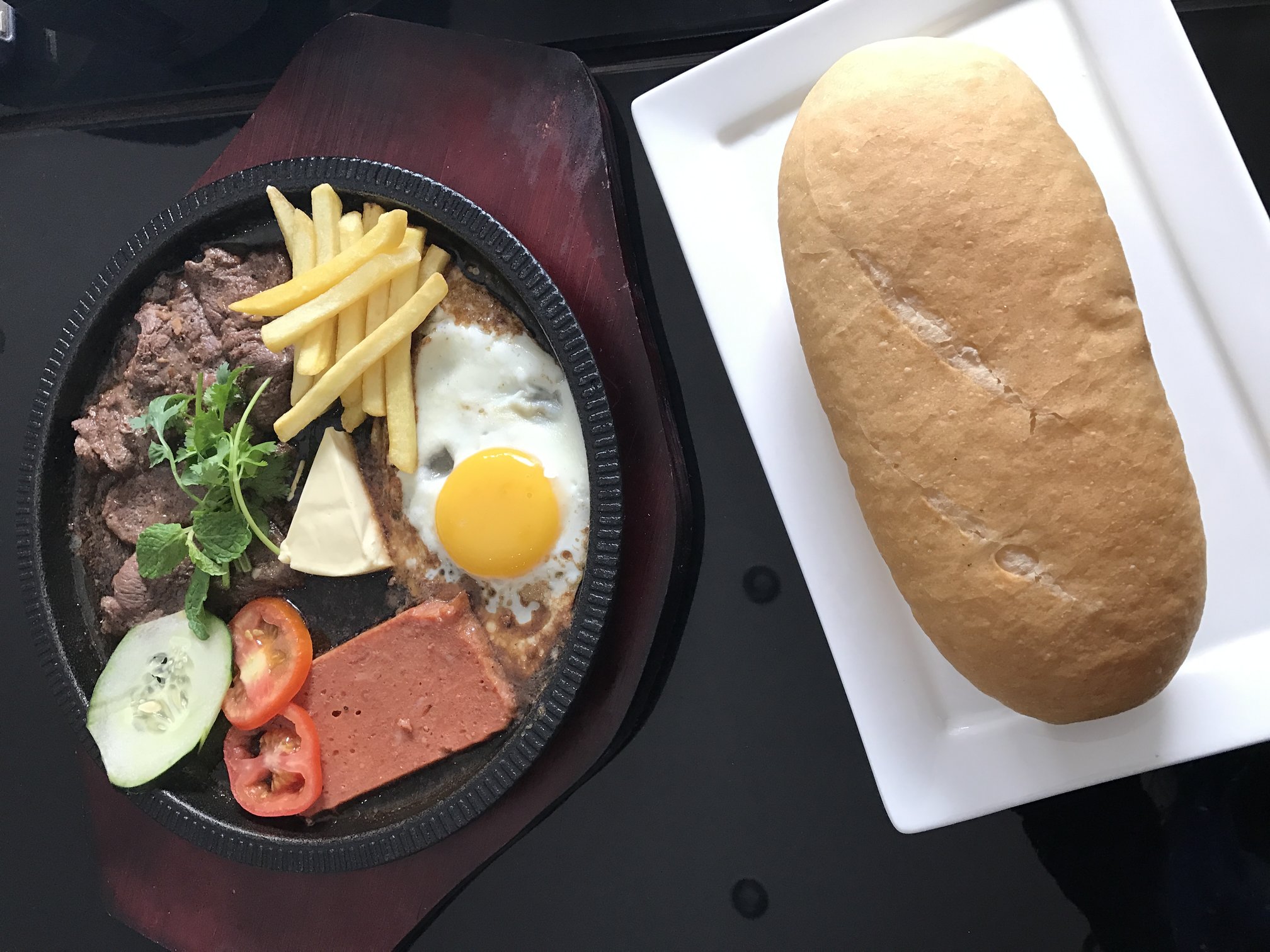 Vietnamese Beef Steak with bread (Php 220)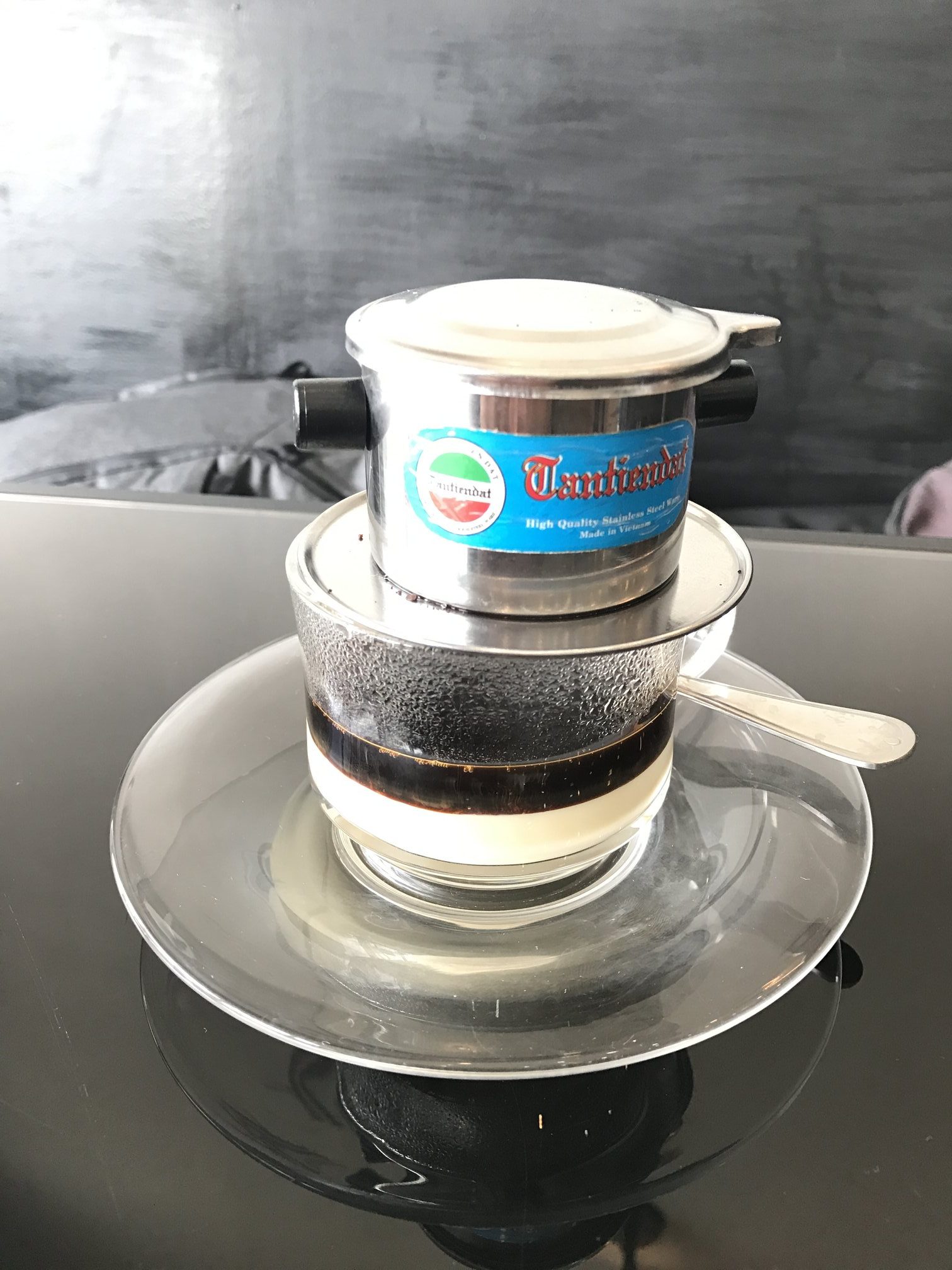 Vietnamese Coffee with condensed milk (Php 99)
The salty lemon juice is a traditional drink that can cure a sore throat. It's sweet yet contains a briny flavor, by soaking the lemons in salted water for about a month to five weeks; the lemons absorbs the flavors. For some unique snacks, you can also try their selection of dried chips such as jackfruits, banana, sweet potatoes, and much more.
Visit them at 7467b Bagtikan Street, Makati City or call them at 02-824-3236.
General Information
7467b Bagtikan Street, Makati City
02-824-3236
0915-139-7979
10 am to 10 pm
Cash
dalatavc@gmail.com