Bon Banhmi in Makati: Serving Yummy Banh Mi
Led by a Vietnamese businessman, Bon Banhmi has brought one of the best street foods and most delicious snacks from Vietnam: a sandwich made with crispy baguette filled with classic Vietnamese ingredients like vegetables and meat, called banh mi.
Bon Banhmi is a great stopover for delicious sandwiches.
Situated inside a compound a short distance away from The Linear Makati, Bon Banhmi lets you enjoy different kinds of banh mi that will fill your cravings at any time of the day. The owner oversees the preparation of their own specially made sandwiches.
The bread they use is baked every morning and the excess bread will not be carried over to the next day. This is to ensure the fresh quality of banh mi, which is the very essence of this Vietnamese sandwich. All of the ingredients should be fresh.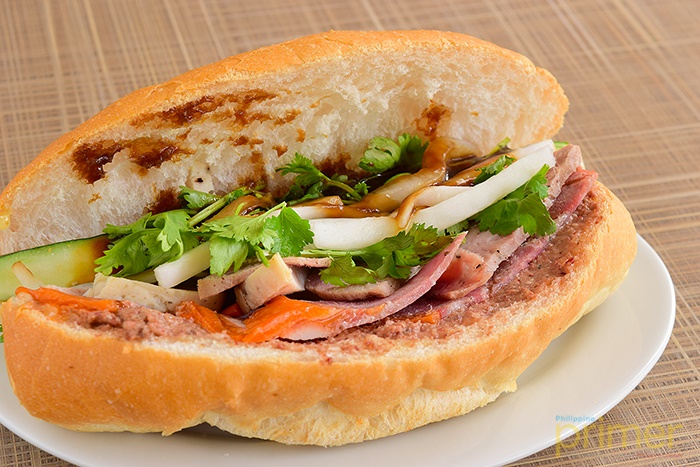 Traditional Banhmi (Php 99 – medium, Php 119 – large)
Bon Banhmi has six types of banh mi to choose from. The Traditional Banhmi is filled with a mouth-filling combination of three traditional Vietnamese hams (cha lua, cha thu, and cha gia heo) with Bon Banhmi special paste, mayonnaise, vegetables and sauces.
Roasted Pork Banhmi (Php 99 – medium, Php 119 – large)
Chicken Banhmi (Php 99 – medium, Php 119 – large)
Other items on the menu like the Chicken Banhmi and the Roasted Pork Banhmi have different tastes, so it is worth to try all of them. They also have Vietnamese coffee that you can have with ice, which will surely go well with your banh mi.
Ranging from Php 99 (medium) to Php 119 (large), the prices are very reasonable. Bon Banhmi also offers delivery with a minimum of four orders.
---
Written by Rizelle "Rei" Leaño
General Information
8390 Mayapis St., San Antonio Village, Makati City
02-808-7979
8 a.m. to 8:30 p.m. (Mon. to Sun.)