Banh Mi in Angeles, Pampanga: A Hole-in-The-Wall Vietnamese Sandwich Restaurant
What started out as a pasalubong for family and friends has become a hole-in-the-wall sandwich restaurant situated in the neighborhood of Angeles, Pampanga. Designed with a hip and industrial look, Banh Mi explains their humble beginnings through their street vibe aesthetic.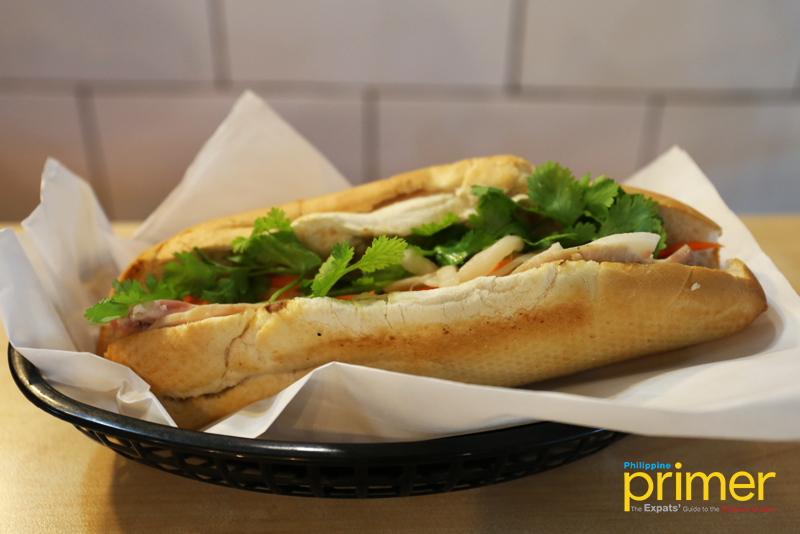 Cold Cuts Combination (Php 155)
The story of this restaurant started when Chef Rex Soriano's mother-in-law, Mrs. Manabat, brought home a Banh Mi (Vietnamese sandwich) for her family. They then opened a small take-out stall in February 2012, which then turned to a sandwich eatery that can now accommodate 50 customers.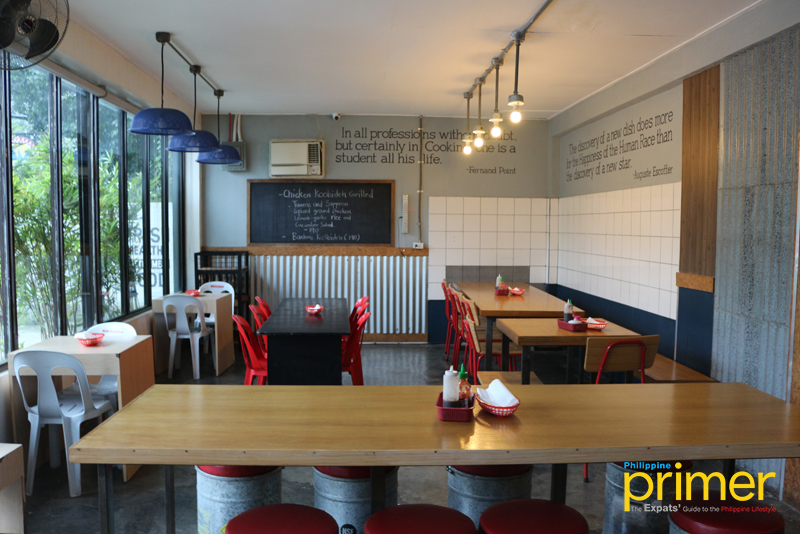 A street with a hint of industrial style vibe was the chef's chosen interiors as to look back with their humble beginnings 
For their Vietnamese offerings, let's start with the ever famous Banh Mi Saigon Selection that comes with six inches baguette or French bread, cucumber, pate or meats, pickled daikon or radish, carrot, and cilantro. Their best-seller among the Banh Mi Saigon Selection is the Cold Cuts Combination. This one is a must try for all bacon and ham lovers as their house-cured bacon is paired with Cha Lua or Vietnamese style ham that's a little salty, perfectly complementing the usual bland taste of the veggies.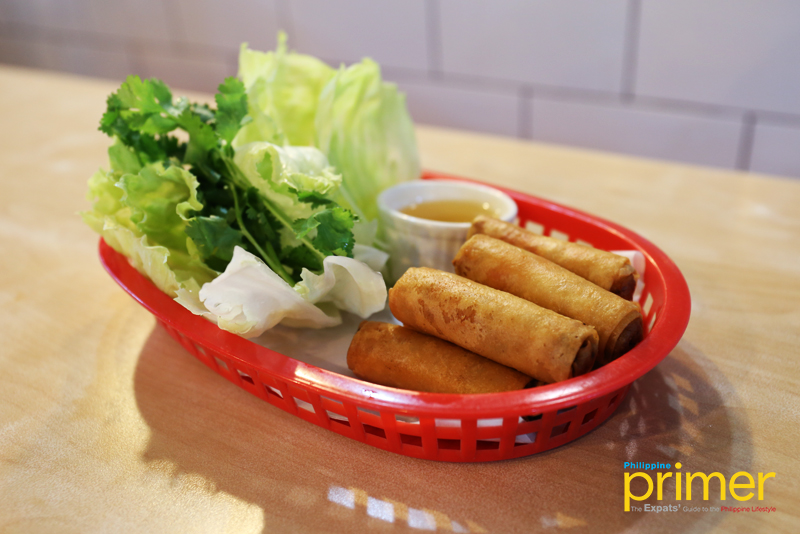 Fried Spring Rolls (Php 150)
Of course, a Vietnamese restaurant's menu is not entirely complete without a plate of every loyal customer's all-time favorite: the Fried Spring Rolls and Signature Salad Roll or Gỏi cuốn. Both rolls are wrapped in rice flour wrappers but each has a different touch. The fried spring rolls are made up of cilantro with small chunks of meats and vegetables while the salad roll is filled with shrimps and vegetables.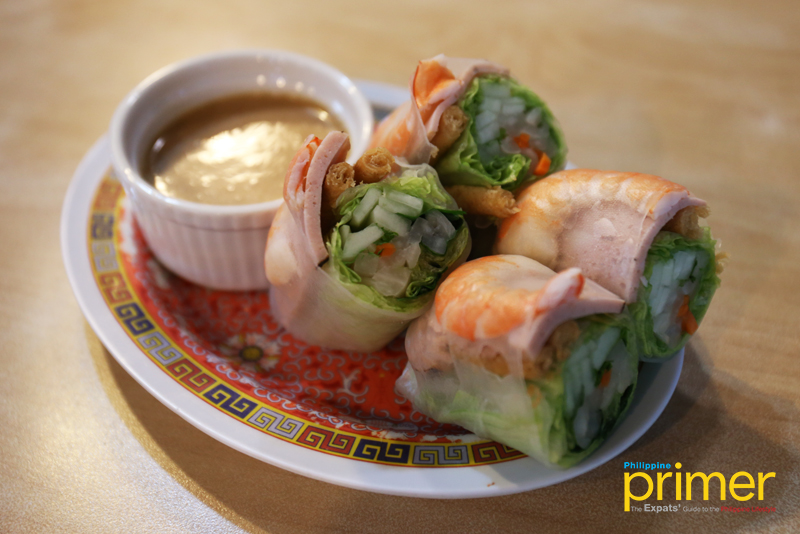 Signature Salad Roll or Gỏi cuốn (Php 160)
For those who love noodles, their Bun Thit Nuong Noodle Salad and the famous Pho Bo are a must-try. The Bun Thit Nuong is made with dry rice vermicelli noodle salad topped with meats, herbs, and a side of fried spring rolls. This is served with a seasoning of lemon or vinegar for an additional flavor.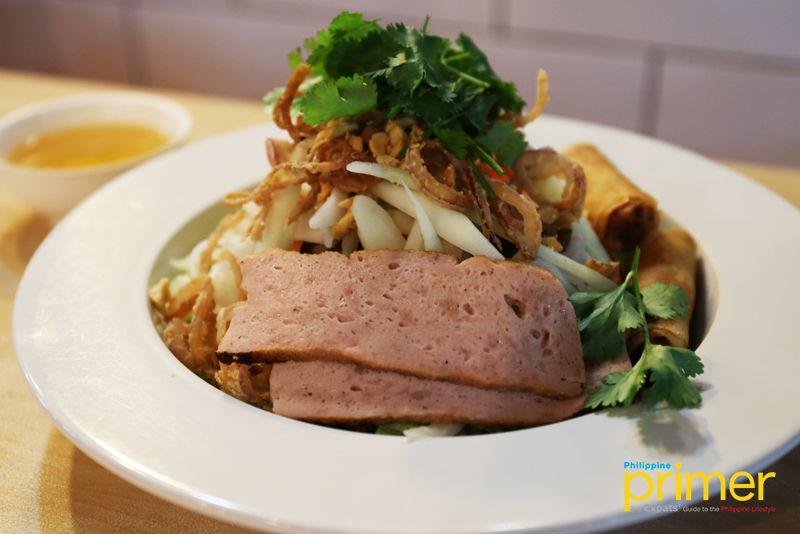 Bun Thit Nuong Noodle Salad (Php 175)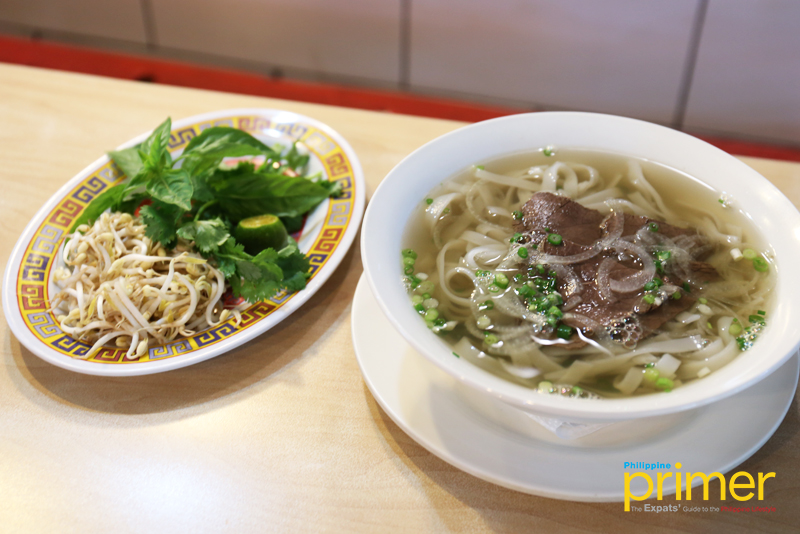 Pho Bo (Php 195)
Pho Bo, on the other hand, is a popular Vietnamese noodle soup, almost similar to the bun thit noodle salad but with broth and meats of either chicken or beef. This is served with sauteed mung bean sprouts on the side which you will add on the noodle soup and finish it off by sprinkling calamansi. 
The next time you're looking for a different afternoon treat, head on to Banh Mi Vietnamese Eatery. Besides, it is not every day that you come across a Vietnamese restaurant in the neighborhood!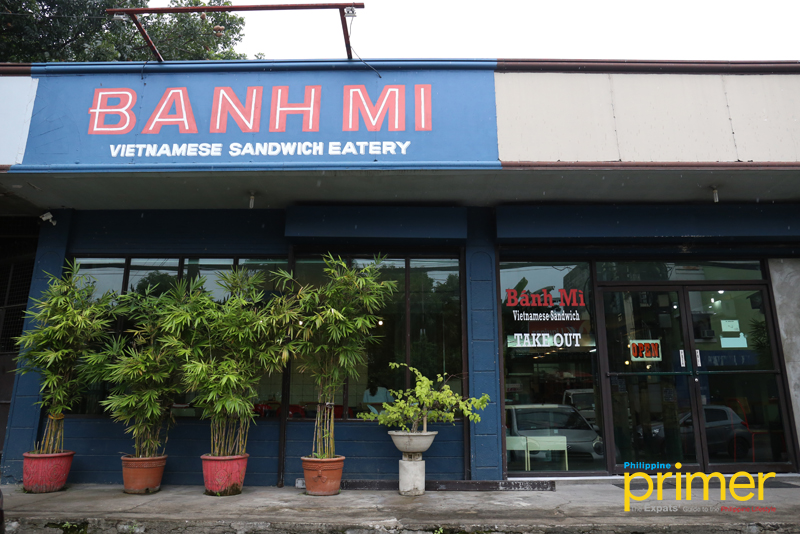 Beneath the simple exterior lies the hip and industrial look that makes Banh Mi a unique one
For inquiries, you can call them at 045 436 2296 or 0999-817-7896. You can also like their Facebook page at Banh Mi Vietnamese Eatery for more updates.
---
This also appears on Philippine Primer Japanese magazine's November 2018 issue.
Store Information
1-1 Pacimar Estate Jesus st. Pulungbulu Angeles City, Pampanga
045 436 2296
09998177896
Monday to Saturday from (12 nn to 9 pm)