Bạn bè Cà phê in Antipolo: Serving Homestyle Viet Cuisine
Vietnamese cuisine is known for being piled with all sorts of herbs and vegetables. Though worlds away from Filipino cuisine, owner Jacqueline Obusan wanted to bring the Vietnamese practice of healthy eating to the Philippines after her three-year stay in Vietnam.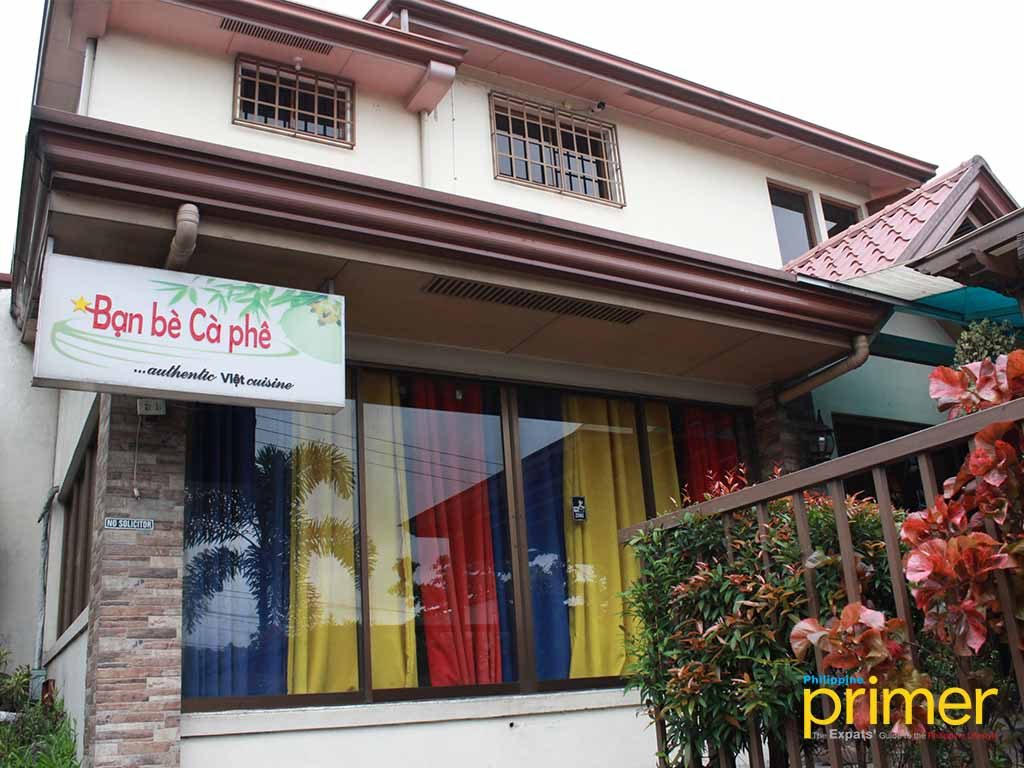 Diners will be greeted by a burst of color even before they enter the restaurant.
Going inside Bạn bè Cà phê (friends cafe in Vietnamese), one can see that the restaurant looks like a typical dining room. According to Jacqueline, many homeowners open their houses to the public by converting a part of the house, usually the garage, into a restaurant.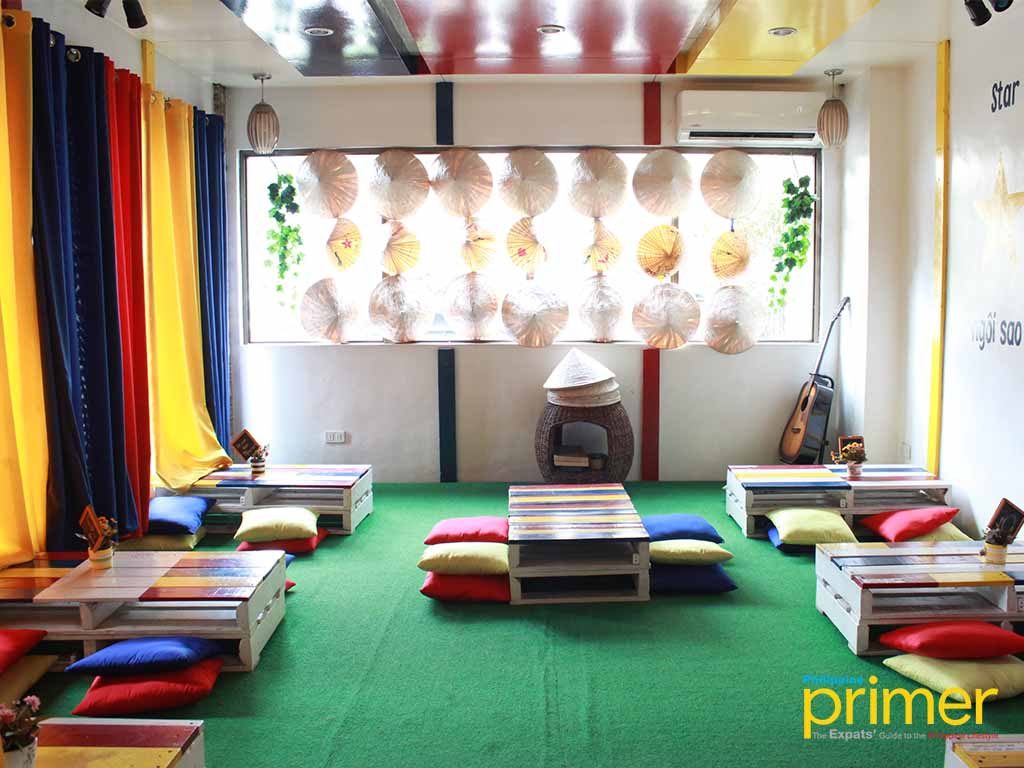 This seating style is typical of Vietnamese homes.
Diners have three seating spaces to choose from: There are a few seats outside (it also doubles as a smoking area), and two seating types inside. One is the usual chairs and tables kind of seating while the other one is more typical of Vietnamese homes where diners sit on the floor among cushions and low tables. The entire restaurant can accommodate a total of 60 people which means you'll probably never run out of a place to sit.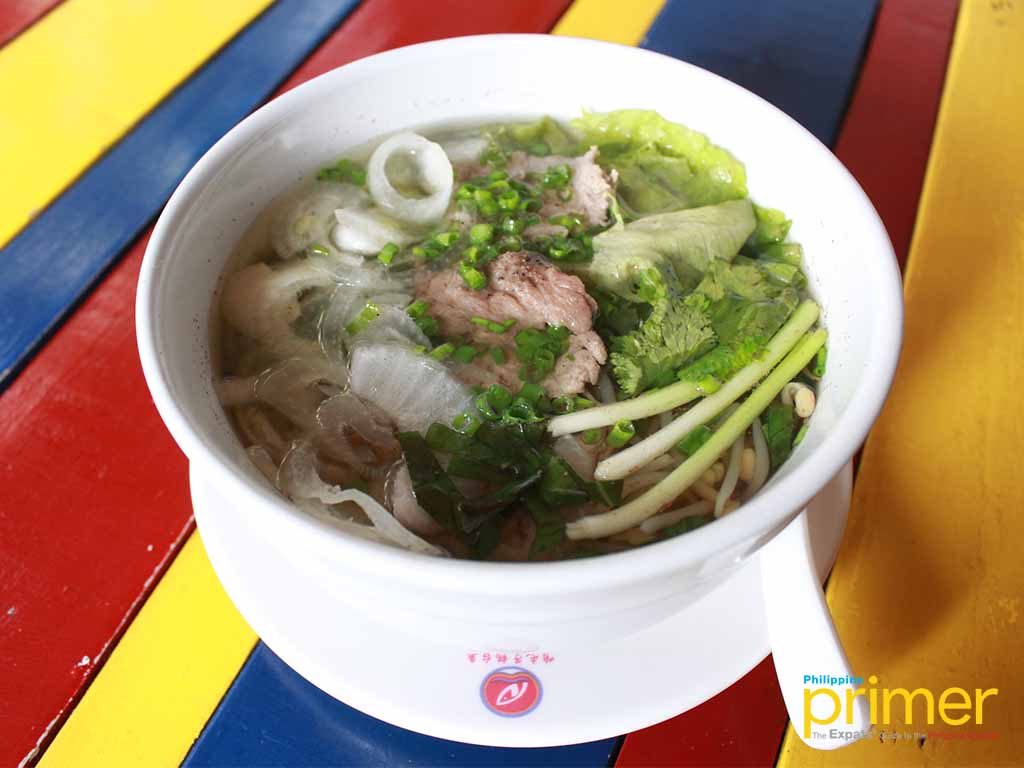 Pho Bo/White Noodles + Beef (Php 100)
Anyone eating Vietnamese food cannot miss Pho. The combination of hot soup and white noodles is perfect for the chilly Antipolo weather. You can choose the type of meat that goes with your noodles and some Sriracha sauce for an added depth of flavor.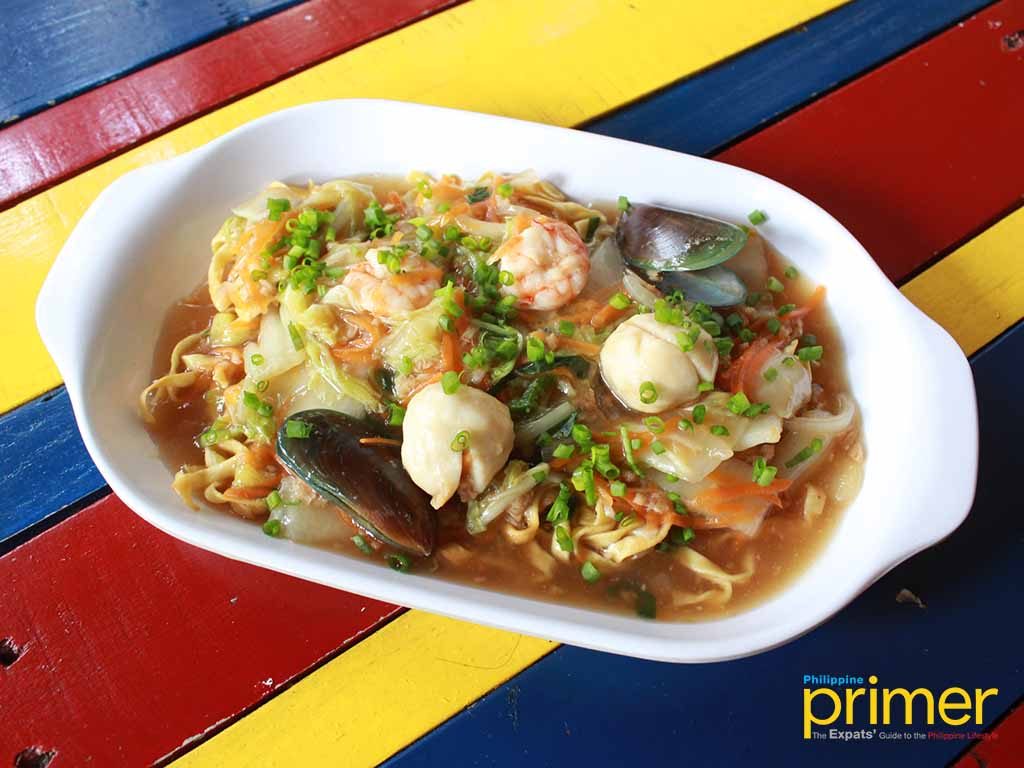 Mi Xiao Gion (Php 200/Single and Php 300/Family)
Apart from soup, there are also a few dry noodles to choose from. One of their best sellers is the Mi Xao Gion which is egg noodles with seafood. At just Php 300 for the family sized plate, it's all worth it since they don't skimp on the seafood and veggies.
Goi Cuon/Vietnamese Spring Rolls (Php 110)
Diners can pair their food with authentic Vietnamese coffee. Unknown to many, although the Vietnamese are all about healthy eating, they also have quite the sweet tooth. Instead of cream and sugar, they use sweetened condensed milk. The grounds come from Vietnam so one can expect quite a kick when drinking their coffee.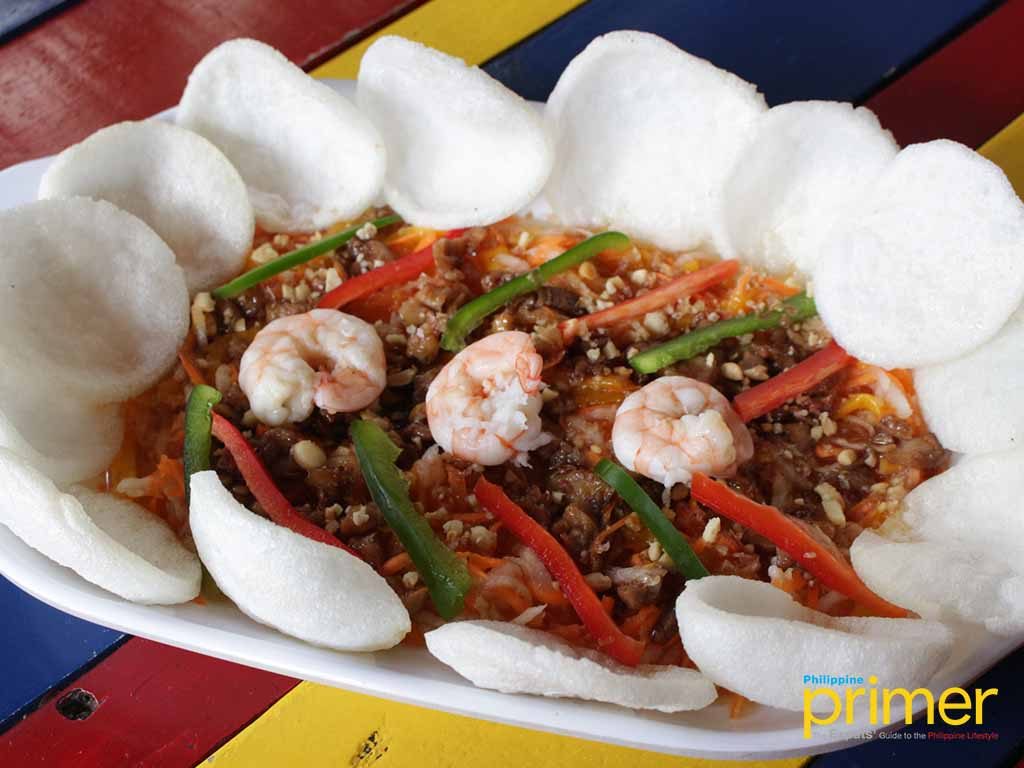 Viet Salad (Php 120)
For those who aren't ready for Vietnamese food, Bạn bè Cà phê also offers a couple of grilled cheese sandwiches and Filipino rice meals. Visit Bạn bè Cà phê along Sumulong Highway in Upper Antipolo.
---
This feature first appeared in Philippine Primer Japanese magazine's August 2018 issue.
General Information
Bankers Village II, Sumulong Highway, Dela Paz, Upper Antipolo
0908-780-9350/0977-428-8035
11 am to 11 pm (Weekends); 2 pm to 11 pm (Weekdays)
Tuesday
Cash