Som's Noodle House in Makati serves authentic Thai noodles:
People all over the metro have tried noodles from various countries, with Japan's thick and rich ramen and China's spicy noodle soups leading the charge. Thai noodles rose to popularity in recent years, with one restaurant being frequented by foreigners everywhere: Som's Noodle House in Makati City.
Som's Noodle House started off as a Thai restaurant with a few noodle dishes in 2005. Space was not an issue back then as the diners had their meals on the street. 2009 saw them expand the restaurant with an eat-in setting, but people still chose to eat on the street, especially at night.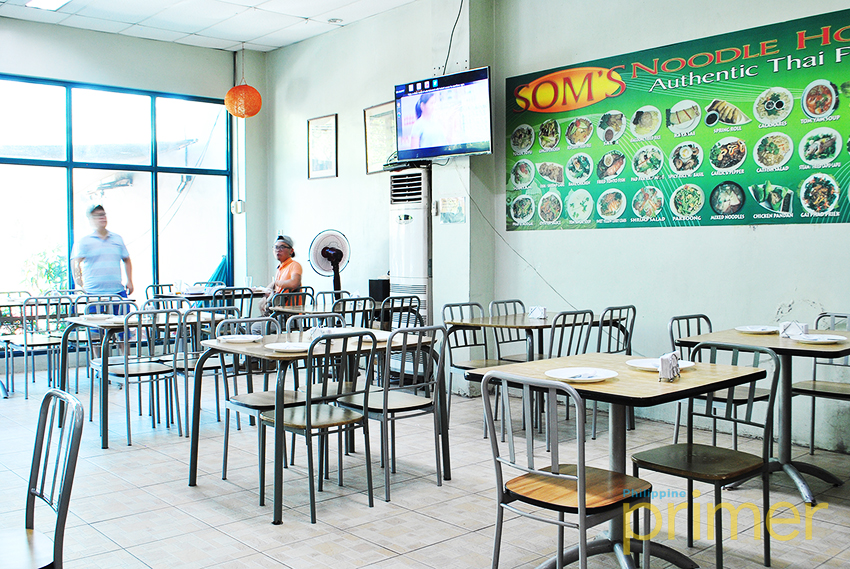 RESTAURANT INTERIORS. They had this put up in 2009, but customers still prefer dining on the street like the old days.
Food at Som's is both authentic and affordable. It's also customizable to your taste: you can have them adjust how sweet or spicy their dishes are to your taste.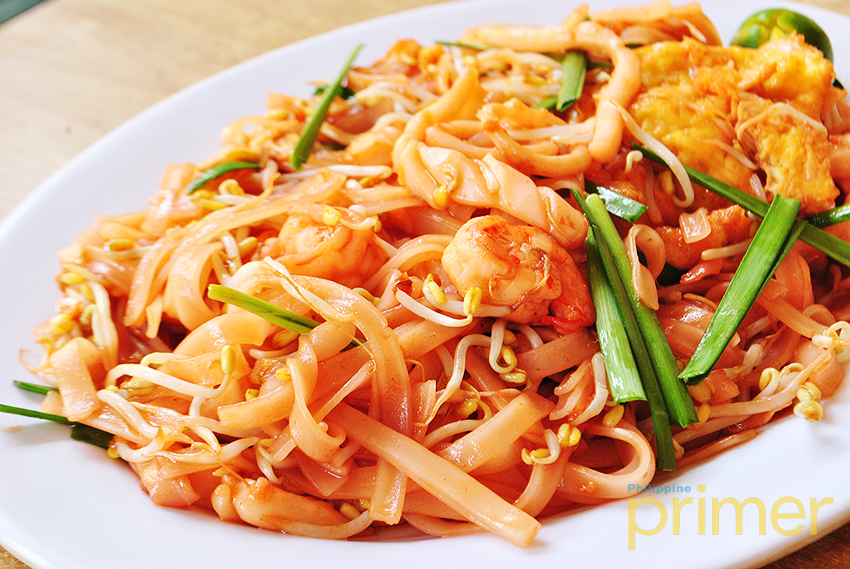 SEAFOOD PAD THAI. Som's Noodle House is the best place to get authentic Pad Thai, which you can get for only P250.
Make sure you try their Pad Thai. It's their signature dish for a reason: the combination of beef, pork, or chicken works great with the rest of the dish, but to get their best make sure you get their Seafood Pad Thai for P250.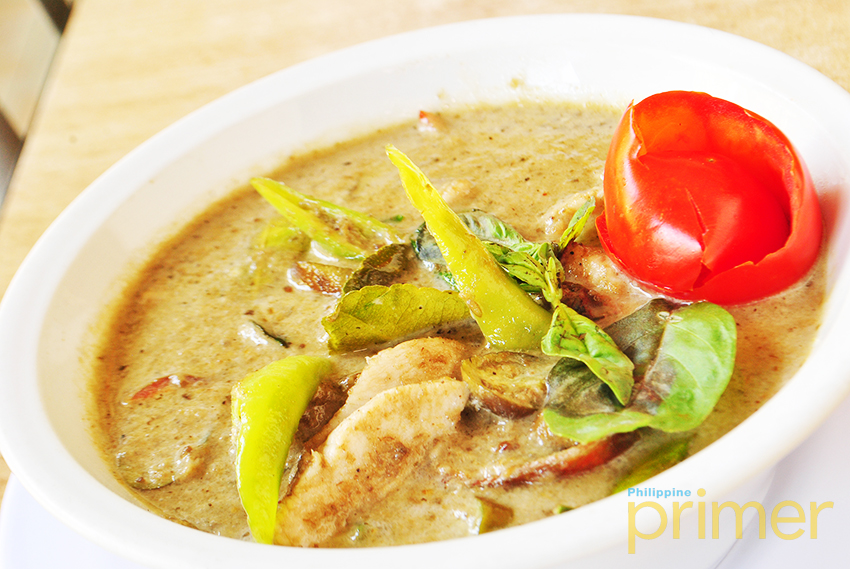 GREEN CURRY. Ever tried green chicken curry? Yours for only P200.
If you're not into noodles, why not try their Green Curry? It's sweet and savory thanks to their own recipe. You can also choose between beef, pork, chicken, or seafood.
You can get your Thai food fix at Som's Noodle House, located at 5921 Alger St., Brgy. Poblacion, Makati. They're open daily from 10:30 a.m. to 10:30 p.m. For reservations, you can call 02-836-0075.

5921 Alger St., Brgy. Poblacion, Makati

10:30 am – 10:30 pm daily