Taste the best of Asia at Lantaw Restaurant in Moalboal, Cebu
Moalboal restaurants are known for their wide selection of seafood. It's good that seafood is extremely accessible in Moalboal being next to the sea, but if everyone serves the same thing, it doesn't really make it that special. Good thing there's Lantaw Restaurant in Moalboal that serves more than your standard fanfare of seafood.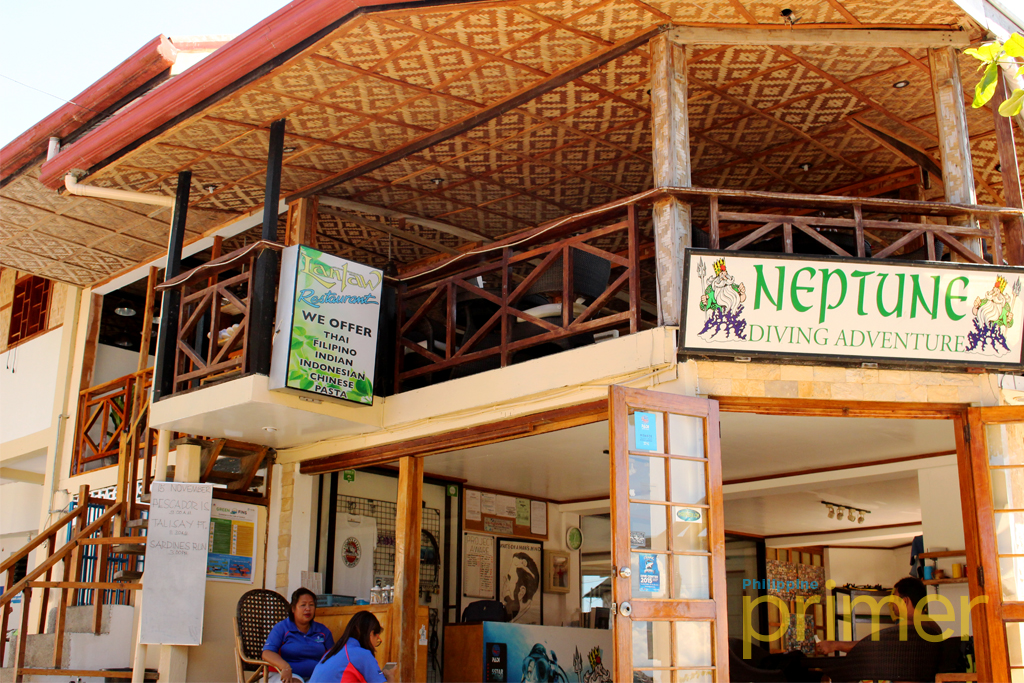 UNASSUMING. Lantaw Restaurant is one of those "blink and you'll miss it" restaurants in Moalboal.
Lantaw Restaurant is the only restaurant in Panagsama Beach that focuses on Asian cuisine, specifically on Thai, Indonesian, Filipino, and Indian, with a couple of Chinese- and Japanese-inspired dishes in the mix. Their ingredients are locally sourced and cooked in their open kitchen, guaranteeing freshness in every bite.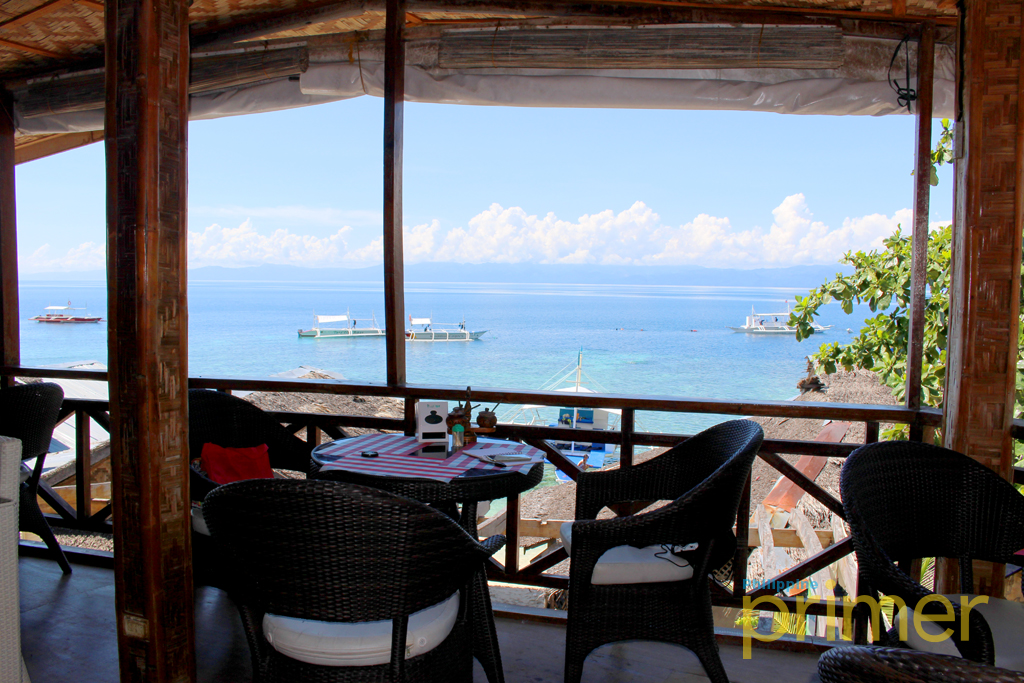 THIS VIEW. This may be all you need to convince yourself to eat here… apart from the delicious food.
Locals may have said that it's not a perfect replica of Asian (except for Filipino), but the variety they offer is enough to keep Moalboal's foreign tourists coming back for more of their unique menu. Most of their customers are divers who come in after a long day of exploring the depths surrounding the Western seaboard.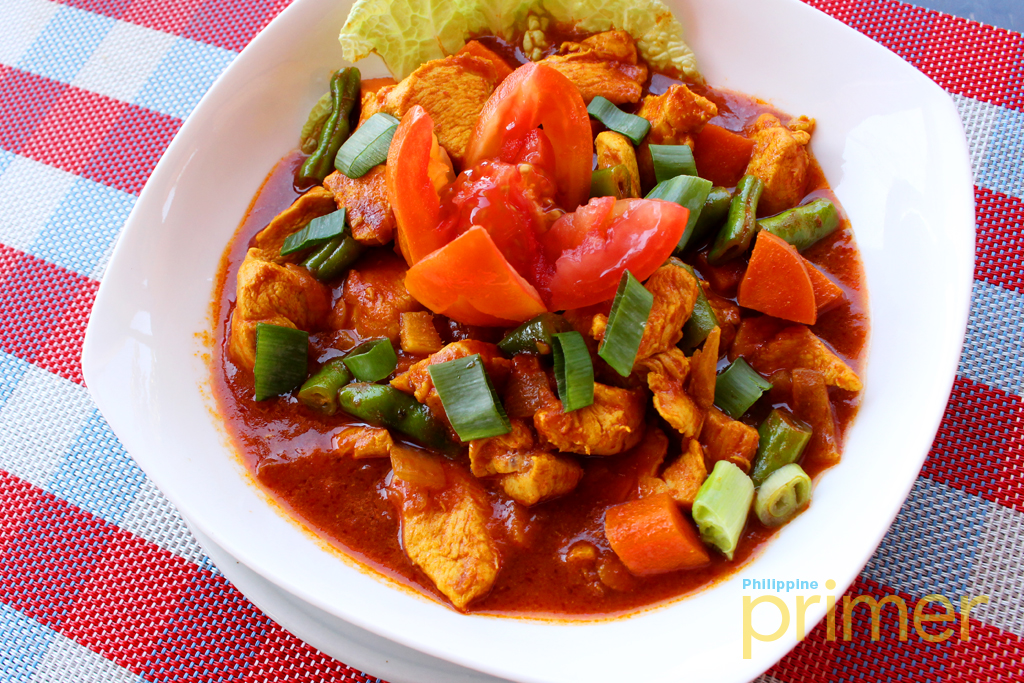 RED HOT CHICKEN CURRY. For only P220, enjoy the specialty of the house: a red chicken curry.
SEE FOOD? Yes, that was intended. But we'd risk that for this Garlic Buttered Shrimp (P200)
Two of their most popular dishes are the Red Hot Chicken Curry (P220) and the Garlic Buttered Shrimp (P200). The Red Hot Chicken Curry is their interpretation of Indian curry, using local ingredients combined with red curry powder and several pieces of spicy chili to give their curry that Indian flavor.
Their Garlic Buttered Shrimp is unlike any garlic buttered shrimp you've tasted. It's perfectly cooked with a tangy flavor that will surely wake up your taste buds after a long day of scuba diving.
You can find Lantaw Restaurant at Panagasama Beach, Moalboal, Cebu, just above the Neptune Diving Center. They're open every day from 7:30 am to 10:00 pm. They're mostly packed by nightfall, so it's best to call them at 0915-278-5388 or 032-495-0643 for reservations.
Store Information
Panagasama Beach, Moalboal, Cebu
032-495-0643
0915-278-5388
7:30 am – 10:00 pm daily