Yi Fang Taiwan Fruit Tea Gives You Naturally Sweet and Refreshing Drinks
Excess sugar is a big health concern in the Philippines, which is why many people are becoming very particular in the amount they get when ordering food and drinks—including the popular milk teas.
So it's great to know that Yi Fang Taiwan Fruit Tea does not use sugary syrups or glucose to sweeten their drinks. Instead, they use fresh fruits and compotes that are naturally sweet to go with their freshly brewed in-store.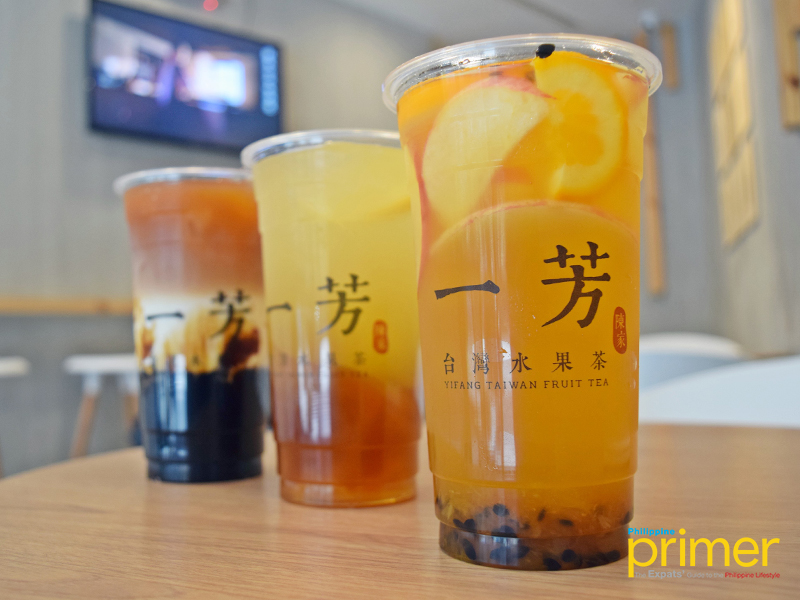 The Taiwanese fruit tea brand first opened in the Philippines in 2017.
It wasn't until recently that they have begun to expand quickly and is already targeting to have a total of 25 to 30 stores by 2020. They recently opened in a medium-sized store in Legaspi Village along Dela Rosa St.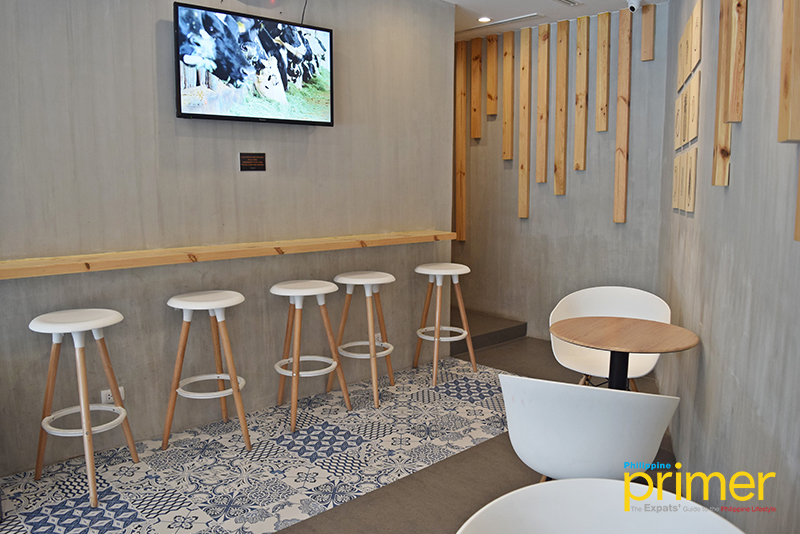 Yi Fang is the founder's grandmother's nickname. She was known to make pineapple jelly drink for her husband, who was working on the farm under hot weather. The company inherits the traditional practice of using seasonal fruits so every drink is full of fresh fruit taste.
The very first drink you will see on their menu is the Yi Fang Signature Fruit Tea (Php 120 / Php 140), a blend of locally sourced fresh fruits, including pineapple jelly, and mountain tea from Taiwan.
Our recommended sweetness level for this drink is 30. While the passionfruit seeds included in the drink are edible, you can opt to have it strained off for a smooth fruit tea experience.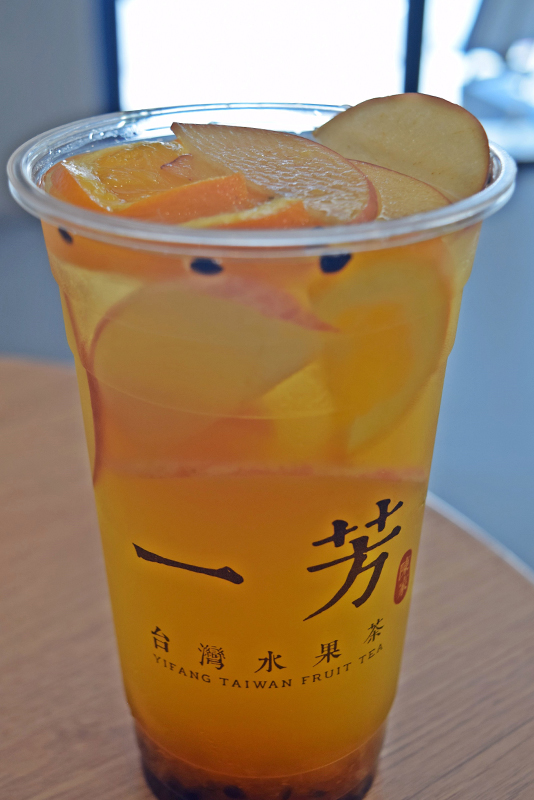 Yi Fang Signature Fruit Tea (Php 140)
When Yi Fang came to the Philippines in 2017, they were the first to offer the Brown Sugar Pearl Tea Latte (Php 120/ Php 140), which have become a crowd favorite. They put a generous amount of pearls that are well cooked and go perfectly with the creamy milk tea.
They even expanded the Brown Sugar Pearl flavors with exclusive offerings of matcha and cocoa, which are not available in Taiwan. With these new options, you can enjoy green tea and chocolate milk with those irresistible pearls!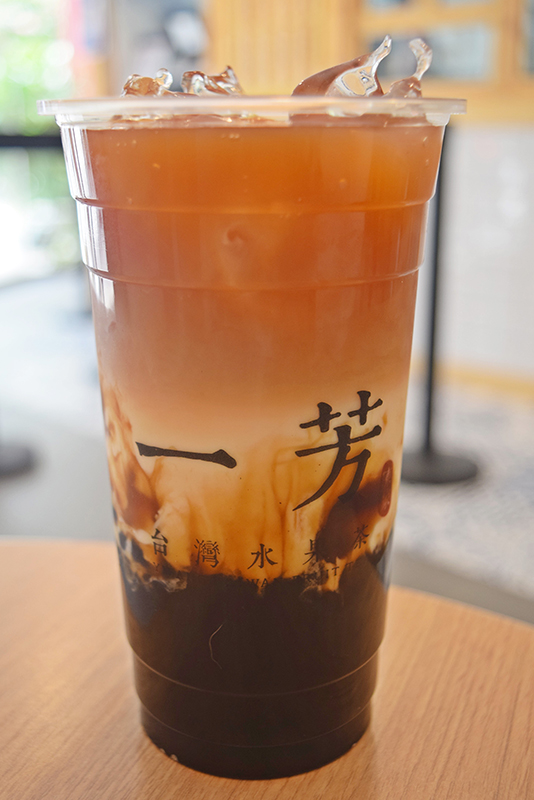 Brown Sugar Pearl Tea Latte (Php 140)
For those looking for some zest and tang, the Aiyu Lemon Green Tea (Php 115 / Php 130) is a perfect choice. The sourness of the lemon is balanced by the mild and sweet aiyu jelly, a popular healthy summer treat in Taiwan.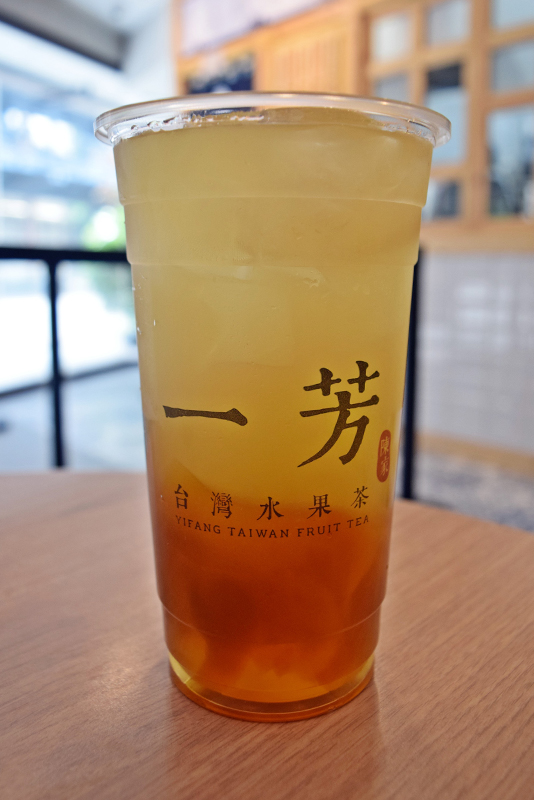 Aiyu Lemon Green Tea (Php 130)
Personalizing your drink makes a very interesting and fun experience. For one, more than half of the drinks on the menu are available as a hot drink.
Other than choosing your sweetness level, you can also choose how much ice you want to have. Add-ons include Grass Jelly (Php 25), Aiyu Jelly (Php 25), and Pearl (Php 15).
Yi Fang branches all over Asia are commonly just road-side kiosks, but they have adapted to the Filipino love of gathering together and spending time inside the shop. Hence, they opened branches that have tables and chairs, such as the branch in Legaspi Village.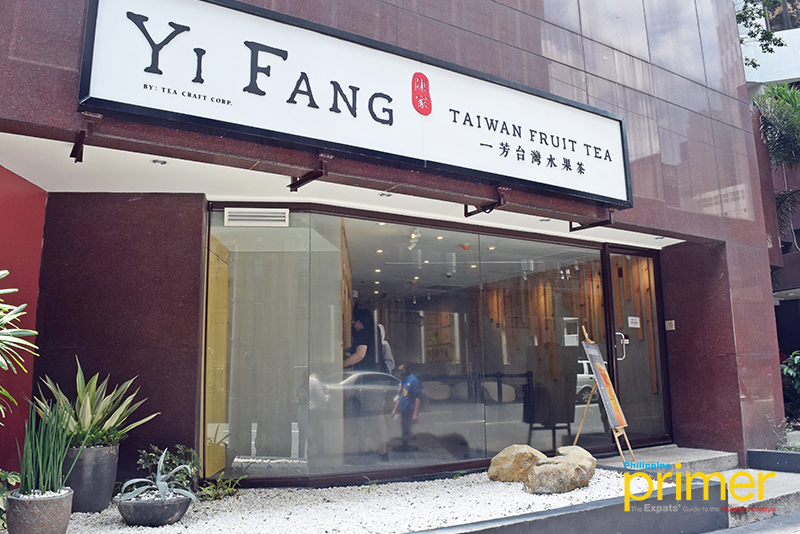 Yi Fang Taiwan Fruit Tea now has 14 branches in Metro Manila with their Banawe, Quezon City being their largest yet. Four new branches are currently being constructed in Makati City.
How to get here
Yi Fang Taiwan Fruit Tea in Legaspi Village is at Prince Plaza Condotel II along Dela Rosa Avenue cor. Legaspi Street.
By car: Yi Fang should be at the left side of the street after turning to Dela Rosa Ave. from Ayala Museum, Makati Ave. There are no parking spaces but customers on a car can wait for a limited time from the sidestreet.
By public transportation: From Landmark Mall, you can use the overpass and go down at Ayala Museum. Yi Fang will be on your left after a short walk.
---
Written by Heloise Diamante
General Information
G/F Prince Plaza II, Dela Rosa St, Legazpi Village, Makati City
0917-183-9227
9 a.m. to 10 p.m.
Cash
Restaurant Menu
You can scroll the image left and right.