Rambla in Salcedo Village Serves Exquisite Spanish Flavors
Character and flavor are two of the most distinctive features of Spanish cuisine, and Rambla in Salcedo Village, Makati City makes sure that their guests experience only the best of what this cuisine can offer.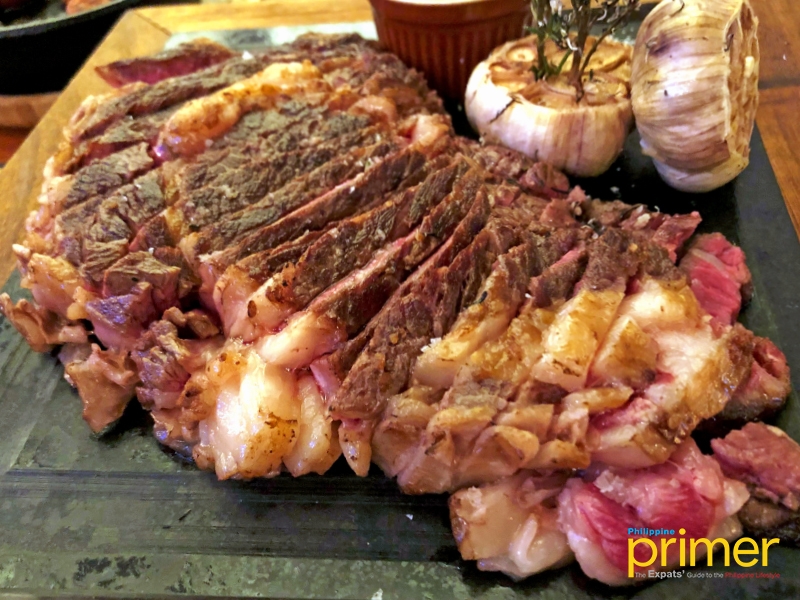 Rambla serves authentic Catalan dishes that originated from an autonomous community in Spain called Cataluña. Much like its roots, you'll find cosmopolitan Mediterranean dishes at the restaurant, which make for a culinary adventure without having to leave the country.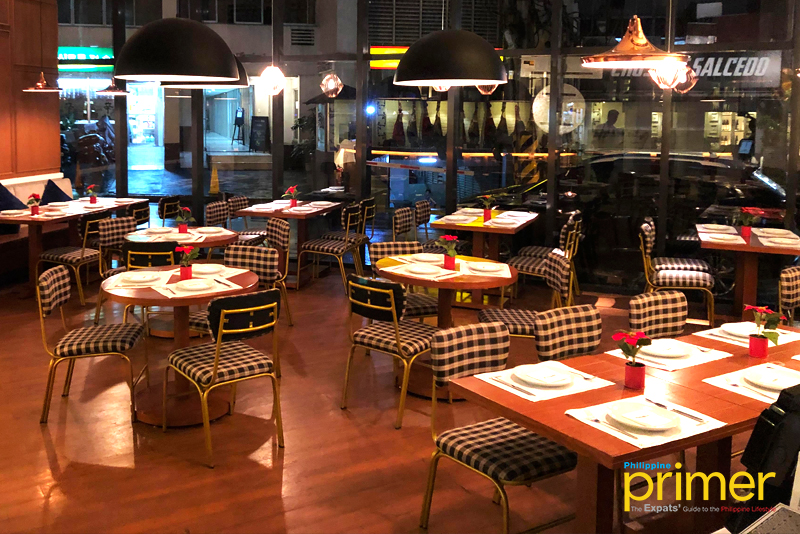 Also read: Rambla in Rockwell, Makati: Sophisticated Spanish flavors
Start off your meal with their  Spinach and Brie Salad (Php 425). This vibrant bowl of greens also has grapes and a touch of bacon, which further elevate the flavor and texture of the salad.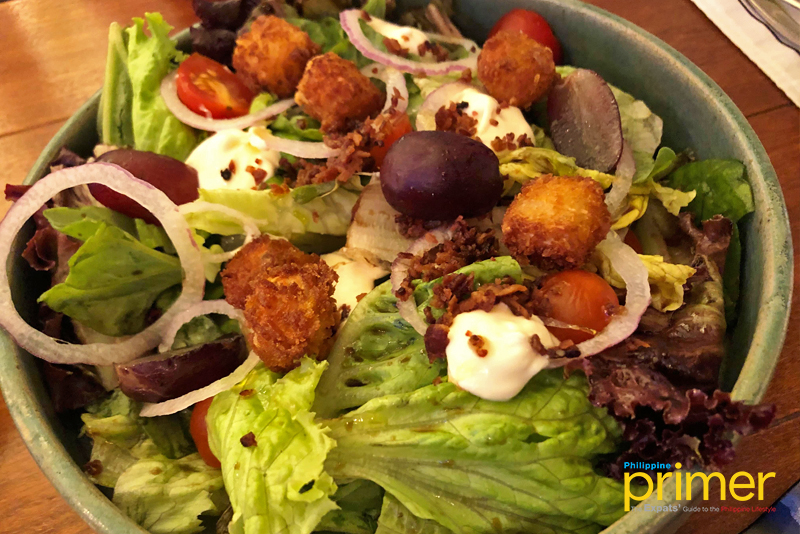 Spinach and Brie Salad (Php 425)
You can also order the Jamon Air Baguettes (Php 425) as an appetizer if you are not to keen on greens. Jamon is a known staple food in most Spanish parties and Rambla allows you to be a part of that party with their unique take on this beloved meat.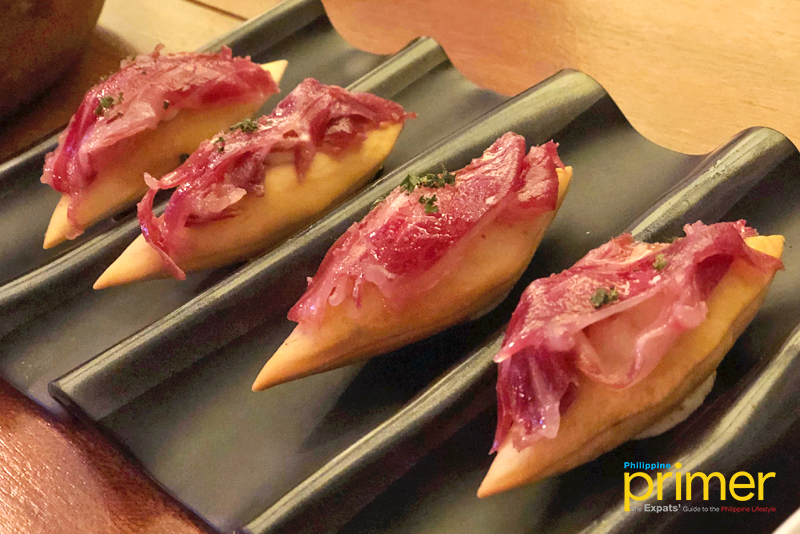 Jamon Air Baguettes (Php 425)
For those who are fans of fish, the Tartar de Atun (Php 430) will definitely not disappoint. It is comprised of tuna tartar cones with a touch of wasabi mayo, giving it a bit of a spicy kick.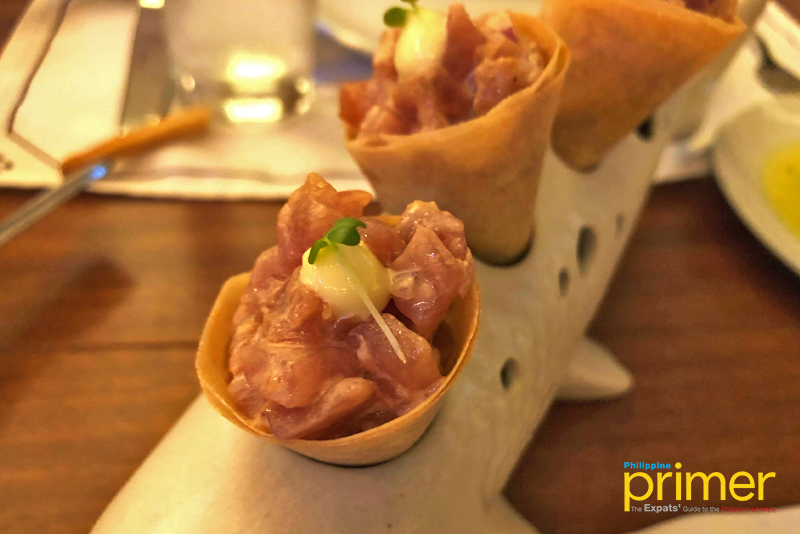 Tartar de Atun (Php 430)
One should also not miss the Chorizo Stew in White Wine (Php 550) when ordering for starters. The full-bodied flavor of chorizo combined with the white wine will surely fire you up for the meal to come.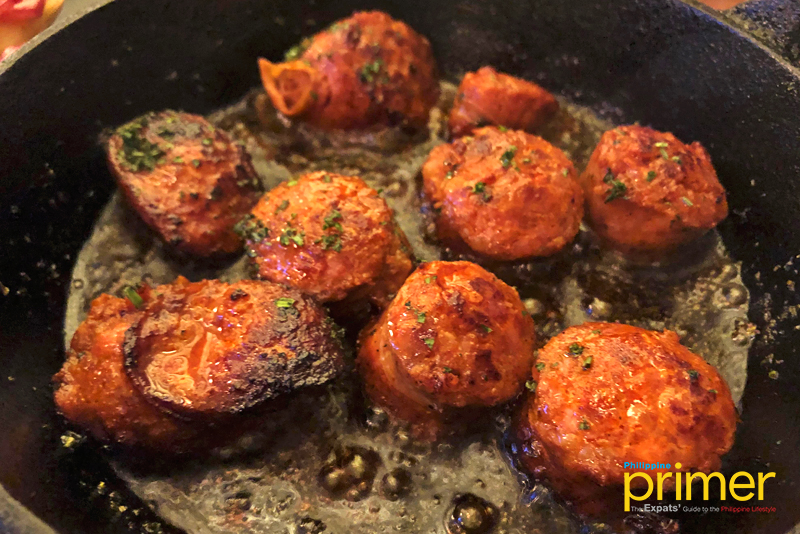 Chorizo Stew in White Wine (Php 550)
For the entree, Rambla's Grilled Spanish Octopus (Php 995) will take you on a seafood journey like no other. The star of the dish, you might have guessed, is the succulent octopus that is cooked just right for it to be tender and not chewy. It is served with a side of confit potato and a drizzle of paprika sauce.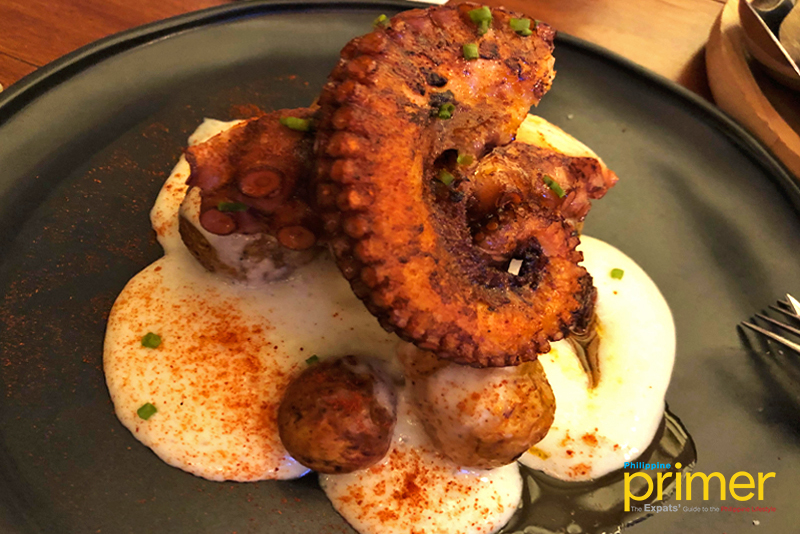 Grilled Spanish Octopus (Php 995)
The Grilled Tuna Belly (Php 775) is for those who are looking for a meal that is light yet equally filling. The dish comes complete with refritos or beans, mashed potatoes, and a light sauce that meshes well with the fish.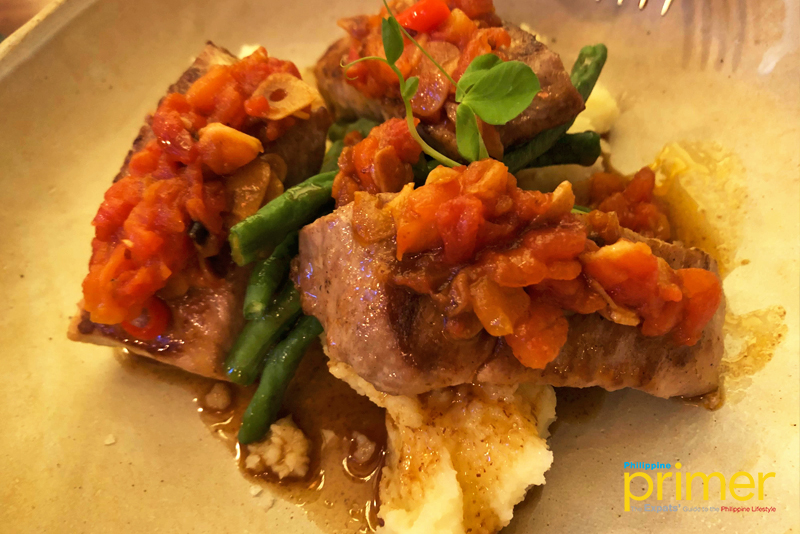 Grilled Tuna Belly (Php 775)
Complete the Spanish feast with Rambla's Prime Angus US Ribeye (Php 3,495). Expect nothing but quality and rich flavor with this dish that also comes with roasted garlic and mashed potatoes. Dig in!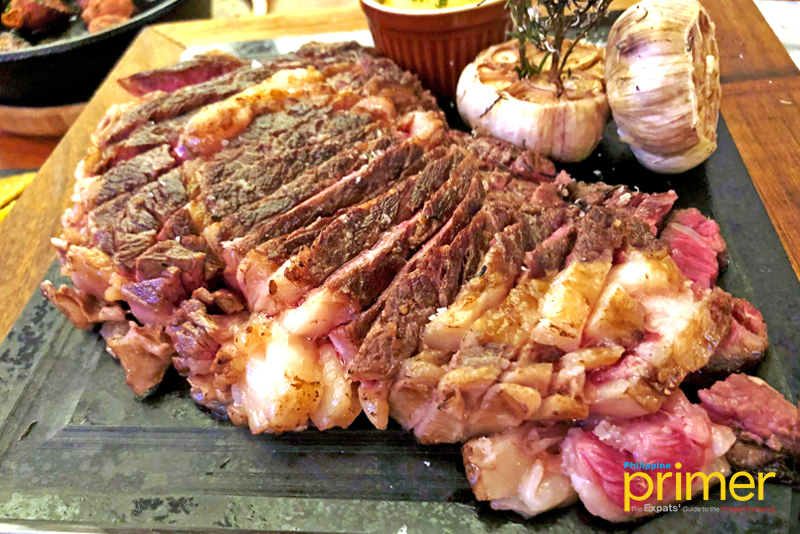 Prime Angus US Ribeye (Php 3,495)
Dining at Rambla is reminiscent of the vibrant vibe of Spain. For fans of the restaurant's Rockwell branch, this branch boasts a larger seating area perfect for big groups. However, it did not lose its signature homey atmosphere.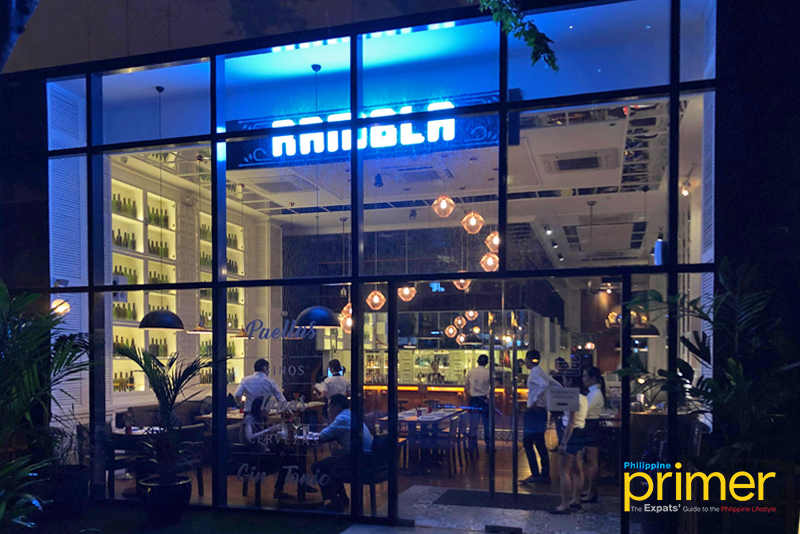 Also read: Primer's Picks: A Taste of Spanish Cuisine
How to get here
By Car: You can reach Rambla from Ayala Avenue via Paseo de Roxas, Villar, L.P. Leviste, and Gallardo. You'll find Rambla at Tordesillas. Parking is available at Salcedo Covered Carpark.
By Public Transport: You can take a jeepney bound for Washington from Ayala Triangle Garden. Get off at Paseo de Roxas then continue to Ramble by foot. Follow along the path until you reach Sedeño then make a right onto L.P. Leviste Street. Afterward, make a left at Toledo then a right at Tordesillas. This is an 11-minute walk.
Rambla is adjacent to Starbucks One Penn Place Tower and Single Origin Osteria.
Store Information
Frabelle Corporate Plaza Building, 129 Tordesillas cor. Bautista St., Salcedo Village, Makati City
0966-331-1351
11 a.m. to 11 p.m.