For your pizza cravings: The Pleasure Principle Resto-Bar in Cebu
A restaurant that specializes in Spanish cuisine isn't exactly common in the Philippines; however, that changes when you're in a coastal town, and Moalboal is no different… that is, until you come across The Pleasure Principle.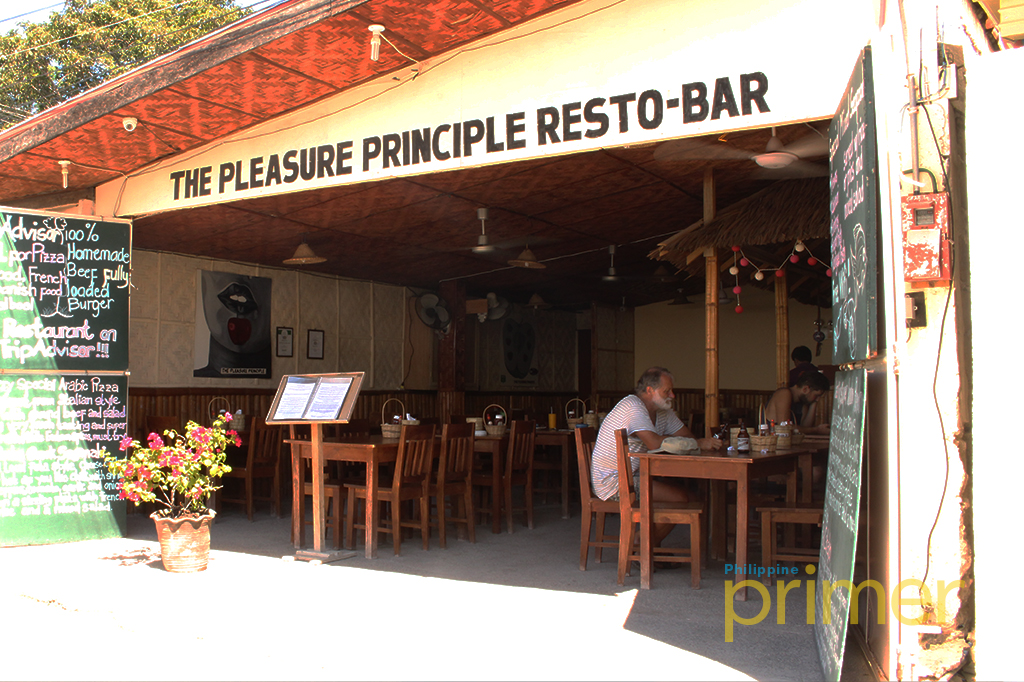 Facade
The Pleasure Principle is a restaurant that specializes in European cuisine. A huge Spanish influence with food unique to the restaurant made them the top restaurant in Moalboal according to Trip Advisor reviews.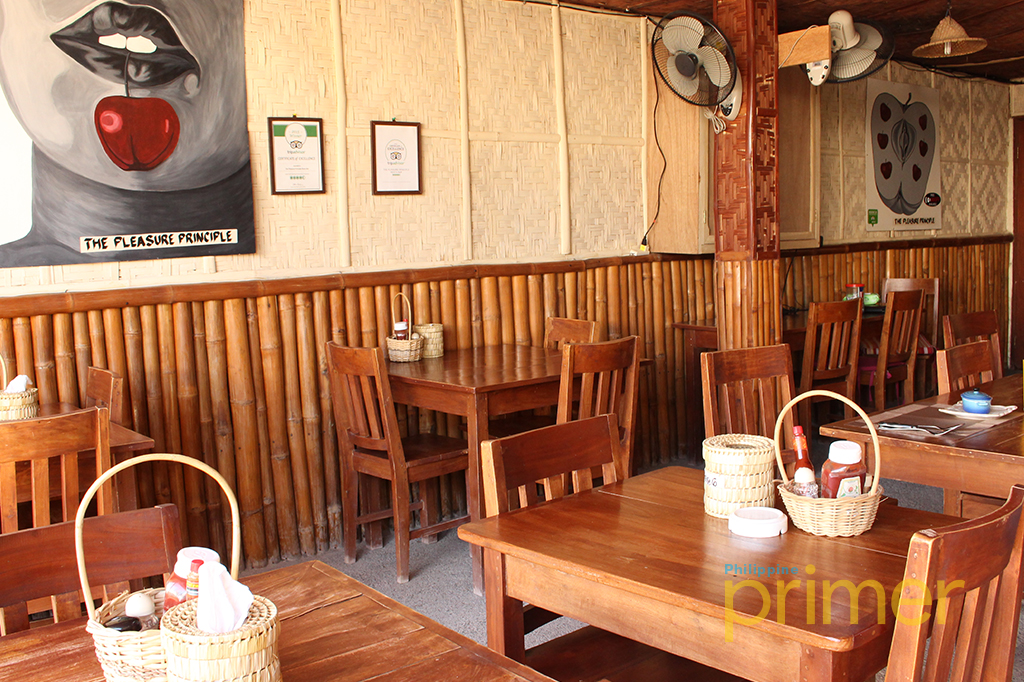 Interior
It's a small restaurant capable of seating 20 to 30 people at one time. They open as early as 9:00, serving the early divers that stay within the area, until 3:00 pm. They re-open at 5:00 pm and serve guests until around 10:00 pm, though they can stay open as long as there are customers.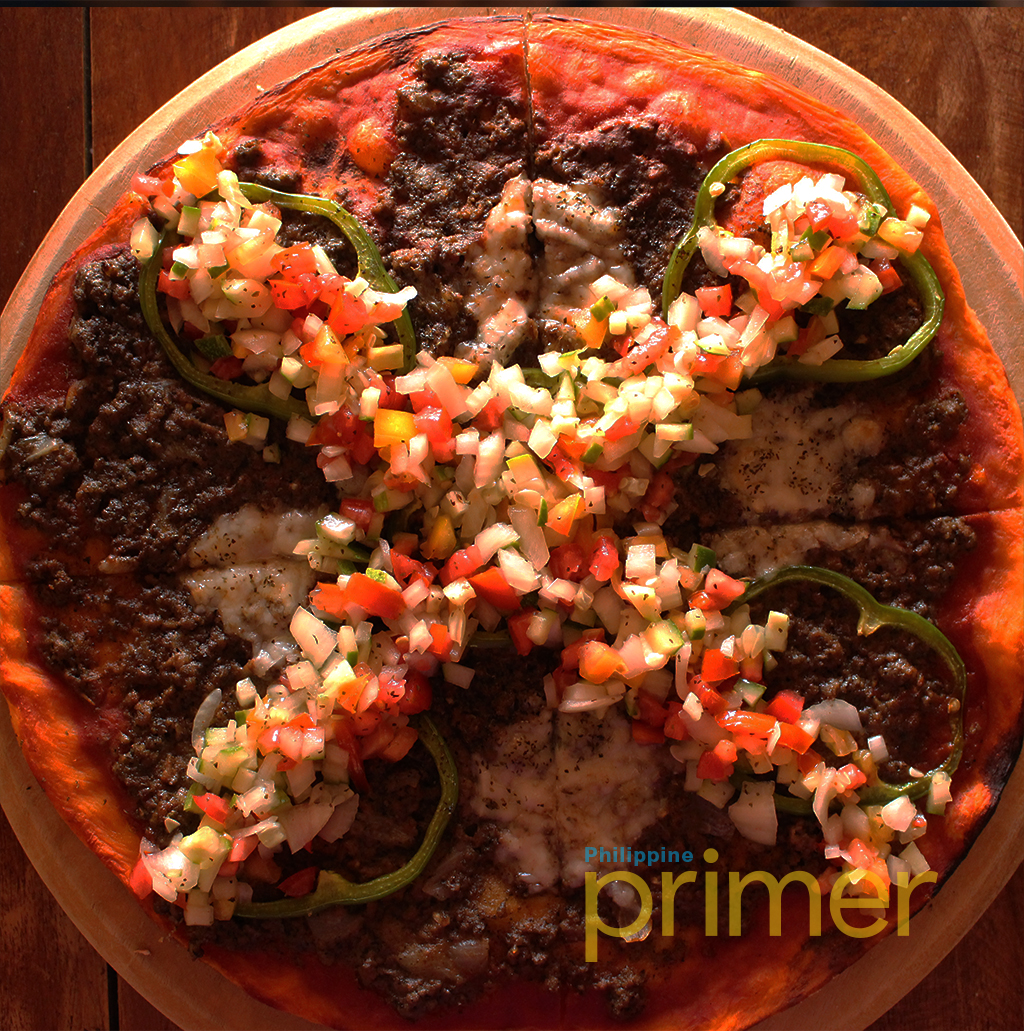 Capricciosa (P290)
Using only the freshest imported ingredients, they're known for their pizzas more than anything else. Though other restaurants have dabbled in the Italian staple, they are the only ones who have pulled it off to the satisfaction of foreigners who frequent the area.
One of their best is the Capricciosa (P290). Tomatoes, mozzarella cheese, farmer's ham, salami, mushroom, and green peppers are combined in a thin crust pizza that's cooked to perfection. They also present their pizzas a little different from what you're used to.
You can find The Pleasure Principle Resto-Bar at Panagsama Beach, Moalboal, Cebu. They encourage walk-ins, though you can call them at 0947-747-1838 to reserve a seat.
Panagsama Beach, Moalboal, Cebu
0947-747-1838
9:00 am – 3:00 pm, 5:00 pm onwards; (Monday to Sunday)