Cazuela in Ortigas: A taste of Spanish colonial cuisine
In Ortigas, there's a go-to place for those longing for Spanish comfort food after a busy day of work. Cazuela, known to be home of Spanish colonial cuisine, lets you in on an interesting take on Spanish gastronomic influences and more.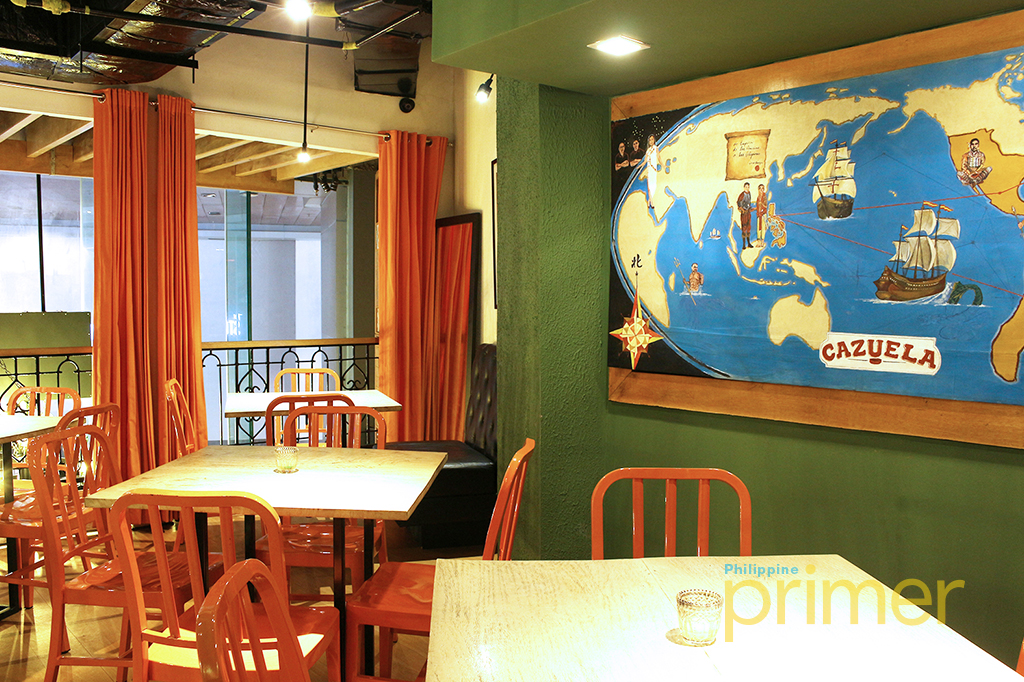 At the second floor of Cazuela
Cazuela, a Spanish term for a clay pot used in cooking, is dubbed as a restaurant which offers Spanish colonial cuisine to its guests. To differentiate itself from other Spanish restaurants in the metro, Cazuela specializes in a cuisine that's heavily influenced multi-culturally. This means that it goes beyond traditional Spanish flavors by using local ingredients from other countries colonized by Spain.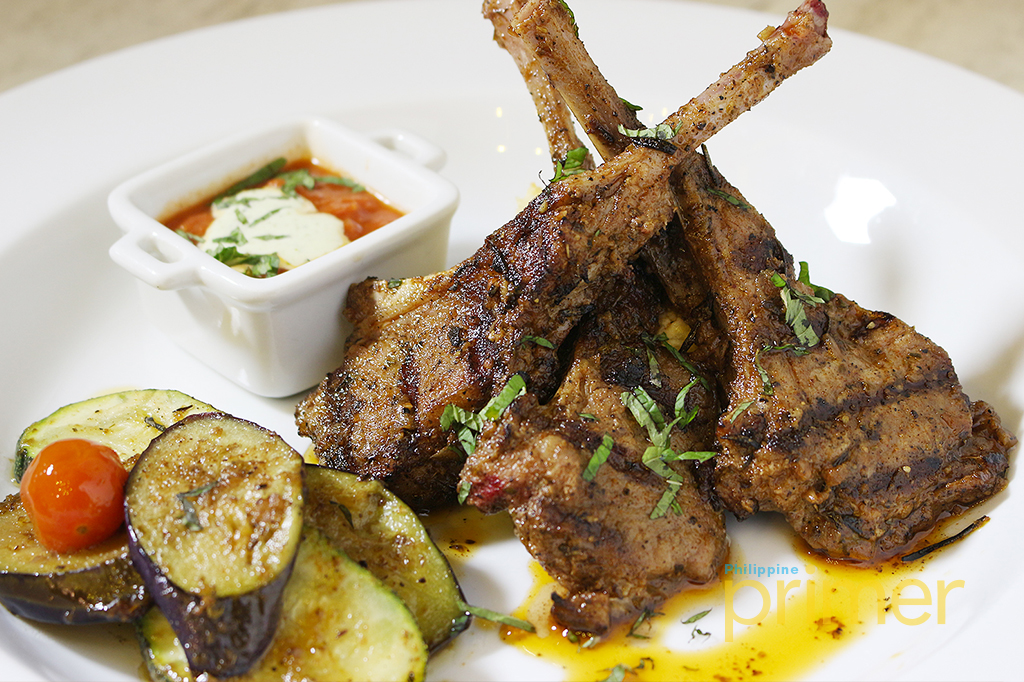 LAMB SKEWERS (Php 388). Grilled marinated chunks of lamb served with rice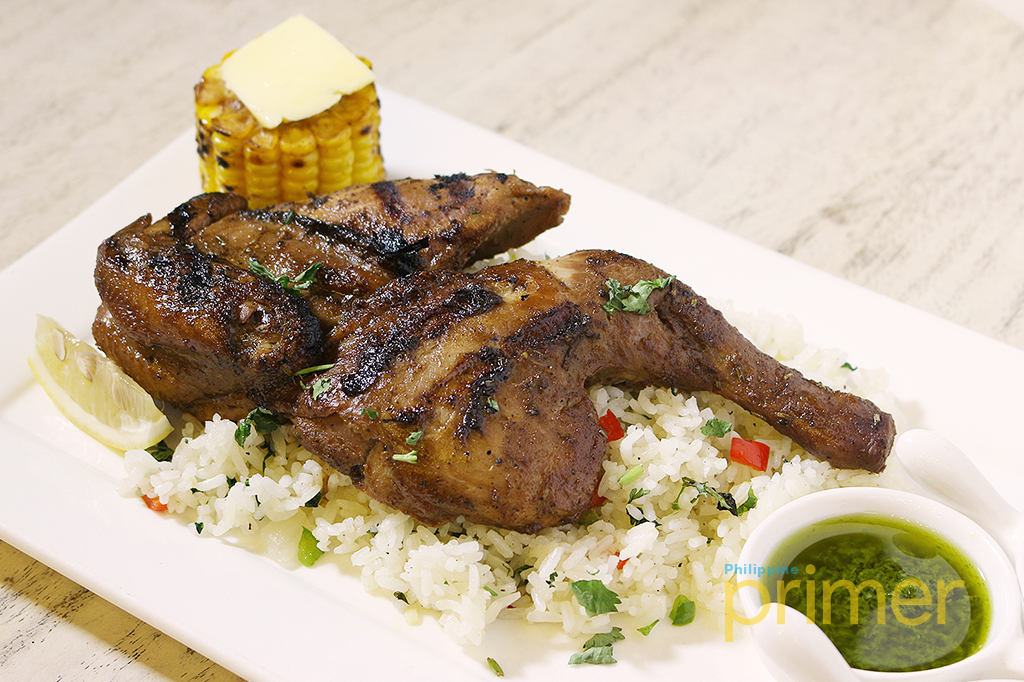 POLLO A LA BRASA (Php 385). Peruvian chicken bbq served with cilantro rice
Located in Sapphire Bloc in the middle of the busy district of Ortigas, Cazuela has become the go-to place for those looking for Spanish comfort food that reminds you of home-cooked meals.
The Cazuela cuisine is headed by two executive chefs namely Chef Mon Urbano and Chef Day Salonga of the MonDay Chefs, alongside with Chef Andre Soriano who ensure that the dishes satisfy the wide range of diner preferences. According to Chef Mon, "Spanish Colonial Cuisine is the result of using local ingredients from the various countries to produce Spanish flavors."
On the other hand, Chef Andre says that they're not strict with the concept as long they're serving what people would want to eat. For example, their menu consists of familiar flavors such caldereta (meat stew) but once you get to taste it, you'd know that it's something different — a more 'inventive' take on the two merged food cultures of Spain and the Philippines.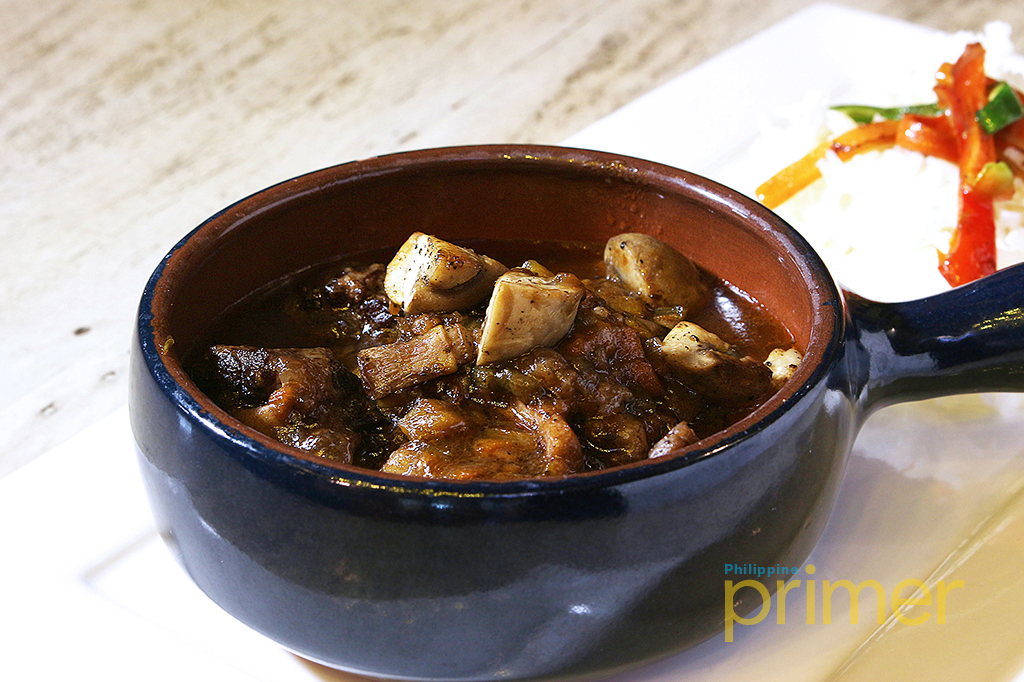 OXTAIL ESTOFADO (Php 387). Stewed skinless angus ox tail in red wine served with plain rice
Inside the two-storey restaurant is a homey modern place where workers unite for a food adventure after work. It has become a favorite place among the working force of Ortigas especially that they also serve beverages such as sangria to cap off the night with. About 70 persons can be seated comfortably, and they also do private functions for special occasions.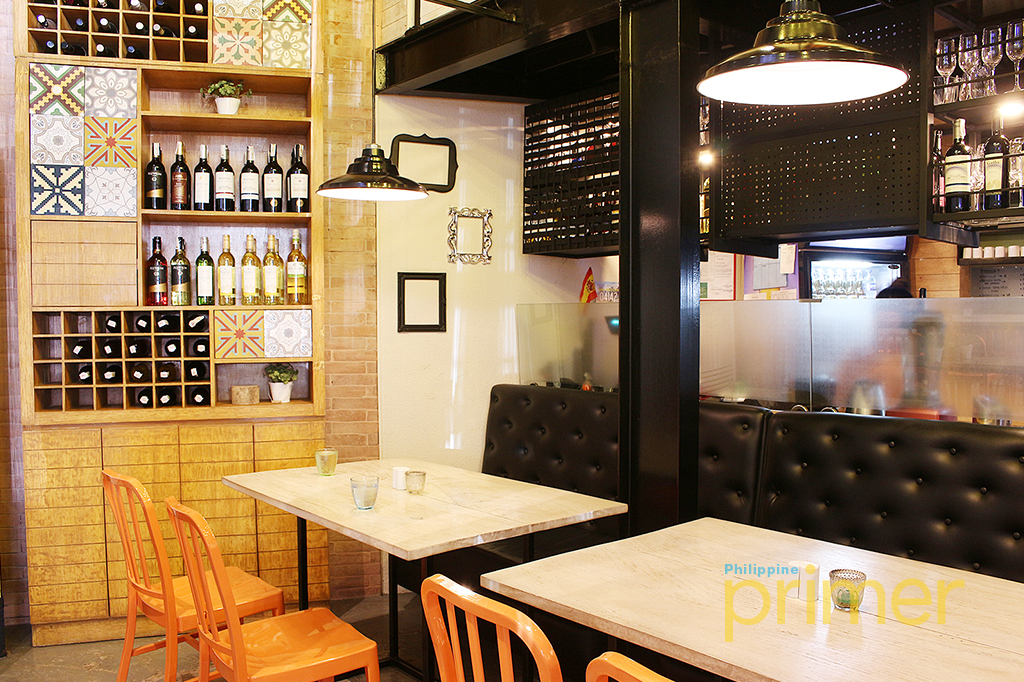 Seats at the ground floor
Want to know how Spanish colonial food taste like? Visit Cazuela in Sapphire Bloc, Ortigas.

The Sapphire Bloc, Sapphire Road, Ortigas Center, Pasig

11 a.m. to 12 a.m. (Mon. to Thurs.); 11 a.m. to 2 a.m. (Fri. to Sat.); Closed on Sunday