Papermoon in Makati: An Italian restaurant that offers a view of city skyline
Take a trip back to memory lane on the top floor of the luxury condominium in Century City where Papermoon Manila is located. Founded in Milan, Italy, Papermoon Manila holds 40 years of history. Edi Tekeli, a former franchisee of fashion brands "Guess" and "Mango" from Turkey opened the Philippine franchise. Papermoon Manila serves Italian food and ensures quality by supervising their Italian Chefs service.
Before you're planning to go, here is a fact on how to go to the restaurant; there's an exclusive elevator to use. First, you need to go to the highest floor by the regular elevator, then you'll find the exclusive elevator which takes you directly to the restaurant. Sound interesting, isn't it?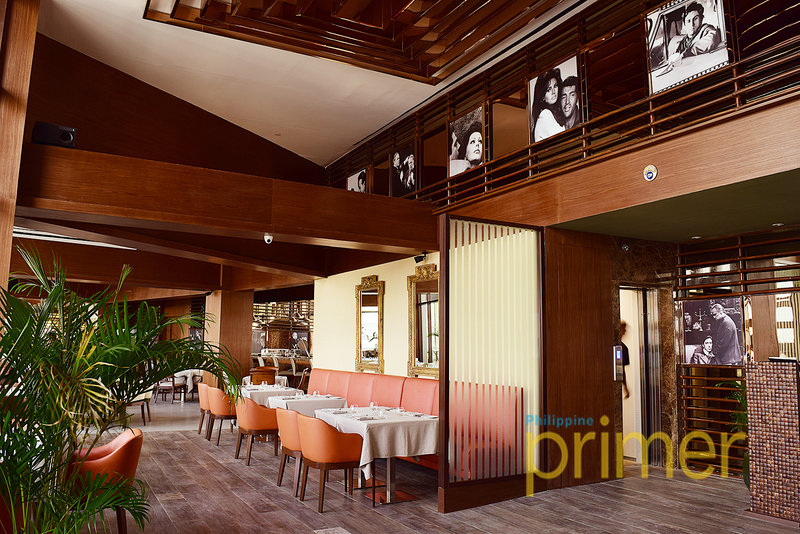 The interiors were personally picked by Mr. Tekeli, decorating the restaurants with old photographs of past Hollywood celebrities as he wanted to create a signature style. He has also incorporated elements of the Philippines such as walls made from coconut shells and rattan chairs.
Papermoon's dishes, such as their pizza and pasta, are all homemade. They only use Italian flour. "We use the kiln made from Italy; it's the the best stone kiln in Italy," says Tekeli. Along with his business partner Joey Antonio, they wanted an authentic Italian restaurant stationed in Manila.
The restaurant offers a cigar room for smokers and a VIP room for people who want privacy. Their brick oven in the dining area is from North Milan that is seen in the dining room. Apart from famous Italian fares such as pizza and pasta, there are many to choose from at Papermoon.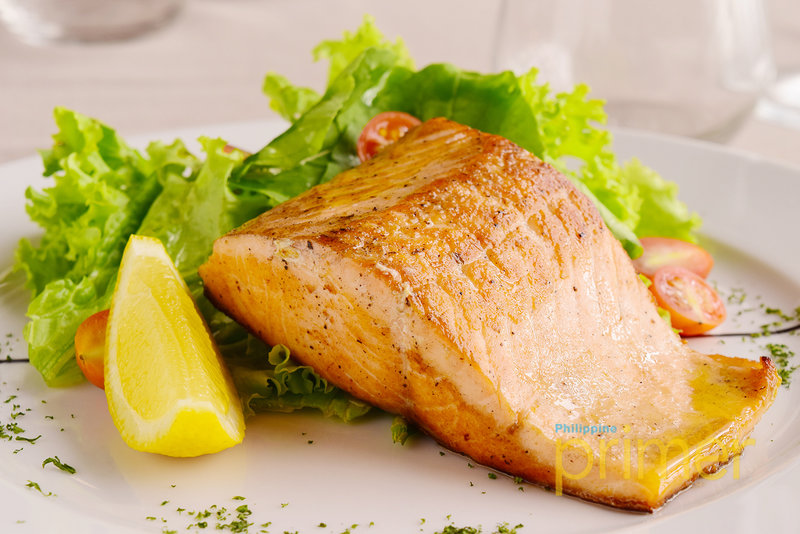 Salmone alle griglia con insalata mista (Php 750)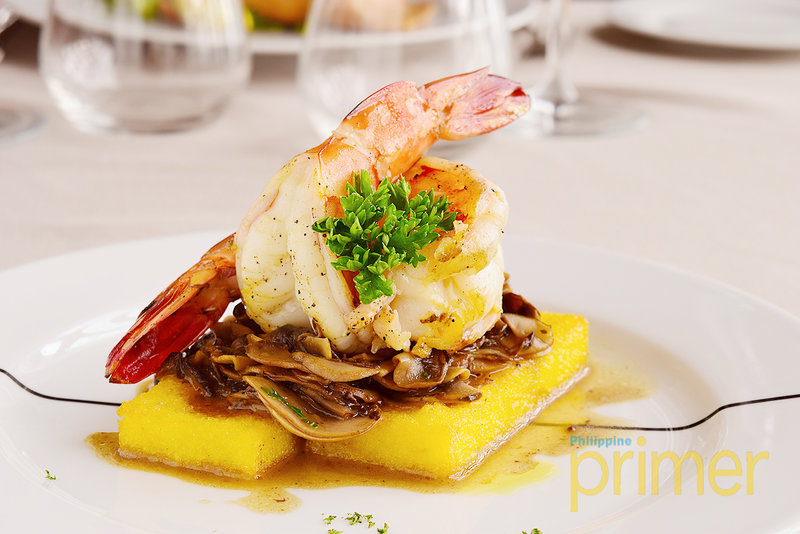 Gambero su polenta croccante e funghi (Php 1,250)
Try their delectable, Gambero su polenta croccante e funghi and Salmone alle griglia con insalata mista, for a refreshing take on seafood. These dishes are simple yet intricate by design and most of all packs up a ton of flavors. If you want to indulge and splurge, Papermoon Manila is the perfect place to go. While you're at it, enjoy the majestic view of Makati skyline and watch the sunset with your date.
Visit Papermoon Manila at Unit KB-R G01 Roof-deck Garden, The Knightsbridge Residences, Century City, Kalayaan Avenue, Makati City, they are open daily from 6 p.m to 11 p.m. Don't forget to give them a call for reservations at 02-793-8630.
General Information
Unit KB-R G01 Roof-deck Garden, The Knightsbridge Residences, Century City, Kalayaan Avenue, Makati City
02-793-8630
Lunch: 12:00 pm - 3:00 pm, Dinner: 6:00 pm to 11:00 pm