One World Kitchen in Poblacion: An Exquisite Fine Dining Destination in Makati City
One way to enjoy a culinary experience is by tasting the diverse flavors of dishes from different cuisines across the globe, but to witness them come to life in the skillful hands of a chef is an entirely different spectacle.
This is what One World Kitchen in Poblacion, Makati brings to the table as they allow guests to enjoy their sumptuous meal while watching chefs from all over the world cook before their very eyes.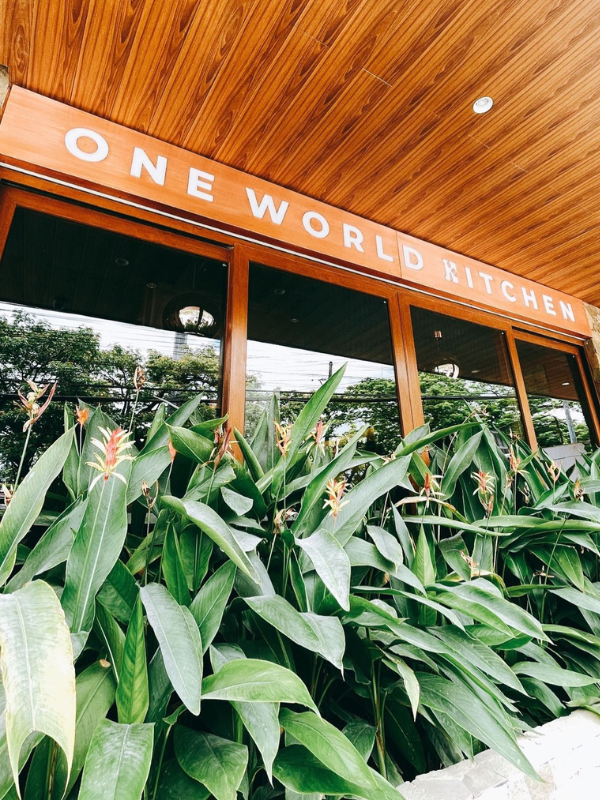 IMAGE from One World Kitchen's Facebook page
The culinary adventure begins as guests take their seats by the marble Chef's Table that provides an interactive and immersive dining experience and allows guests to witness the culinary preparation and artistry up close.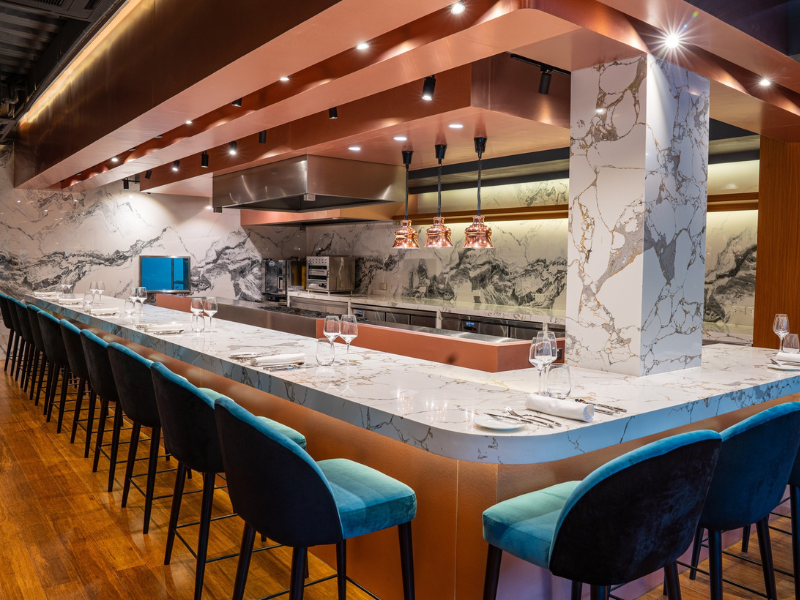 IMAGE from One World Kitchen's Facebook page
Positioned strategically within the culinary space, the Chef's Table offers a unique vantage point for patrons to engage with the artistry and craftsmanship of the chef.
As guests settle in, they are greeted by the sights, sounds, and enticing aromas emanating from the bustling kitchen. From this prime location, they witness the masterful techniques, intricate plating, and creative presentations as the chefs meticulously bring each dish to life.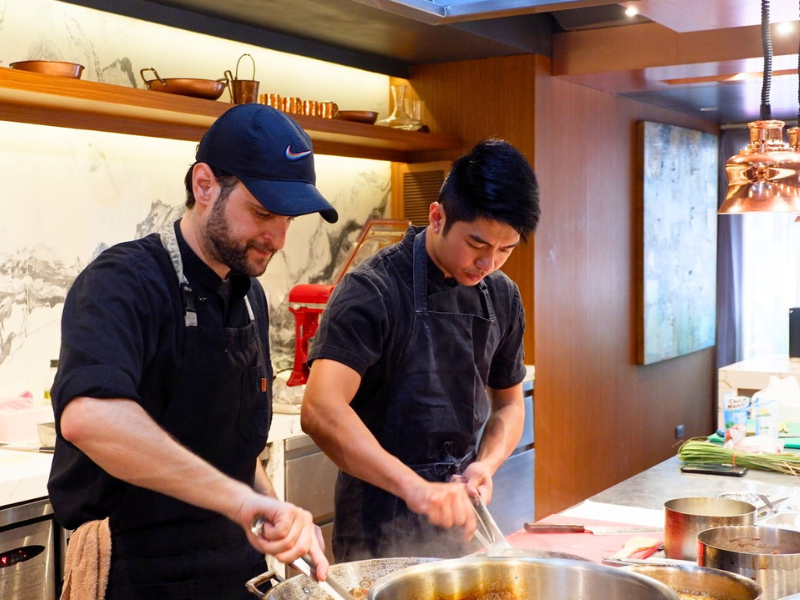 IMAGE from One World Kitchen's Facebook page
While One World Kitchen offers a variety of flavorful and classic dishes just like this tender shrimp in olive oil and spices, the fine dining restaurant is prominent for its tasting menus, prepared by guest chefs from the Philippines and all over the world!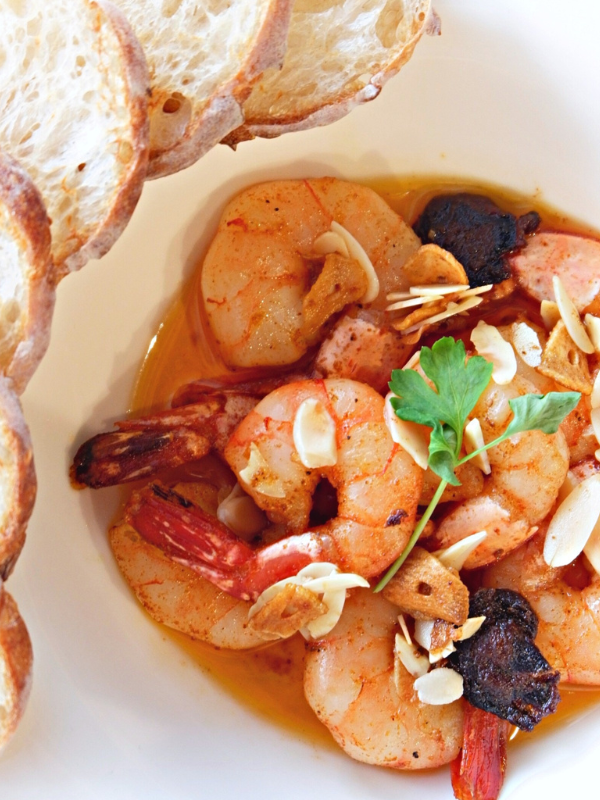 IMAGE from One World Kitchen's Facebook page
In fact, the restaurant's most recent global tasting menu, which happened in April, was prepared by Israeli Chef Nir Moshe! While Chef Nir specializes in Italian cuisine, he prepped up Asian and seafood dishes like the Mediterranean Sashishimi, Red Tuna Tartar, and Stuffed Ravioli with crab meat during his visit to One World Kitchen.
Chef Ariel Manuel of Lolo Dad's also is also a frequent guest chef at One World Kitchen. In March, he prepared a tasting menu that featured shrimp skewer, cured hamachi, and a sampler of roast duck breast, among others.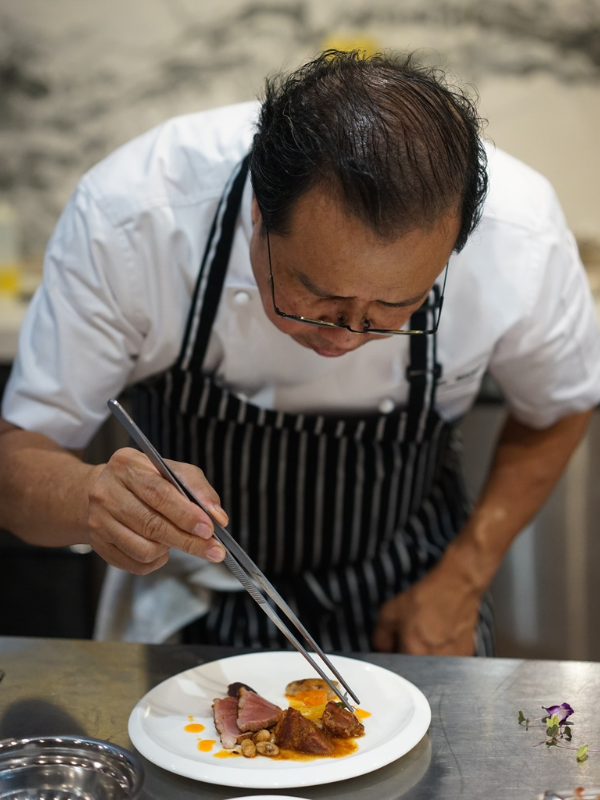 Chef Ariel Manuel / IMAGE from One World Kitchen's Facebook page
A home to world-class chefs all over the world, One World Kitchen is a Chef's Table at the heart of Poblacion, welcoming guests with open arms to indulge in an unparalleled culinary experience! To be updated on their next guest chefs and their tasting menu, visit their Facebook page, @oneworldkitchen.ph.
GENERAL INFORMATION
Address: 8491 Kalayaan Avenue, Poblacion, Makati City
Operating Hours: 5:30 p.m. to 9:30 p.m. (Tuesday to Saturday)
Contact Number: 0917-838-1525
Facebook: One World Kitchen
Instagram: @oneworldkitchen.ph
---
Featured images from One World Kitchen's Facebook page
General Information