Nonna's Pasta and Pizzeria in Nuvali: The Home Of Artisan-Quality Pasta and Pizzas
Nonna's Pasta and Pizzeria is the quirky sister of Mama Lou's, serving homemade Italian pasta and pizzas. The sister restaurant, although a bit different, carries the same love for creating freshly handmade dishes with a mix of both traditional and reinvented.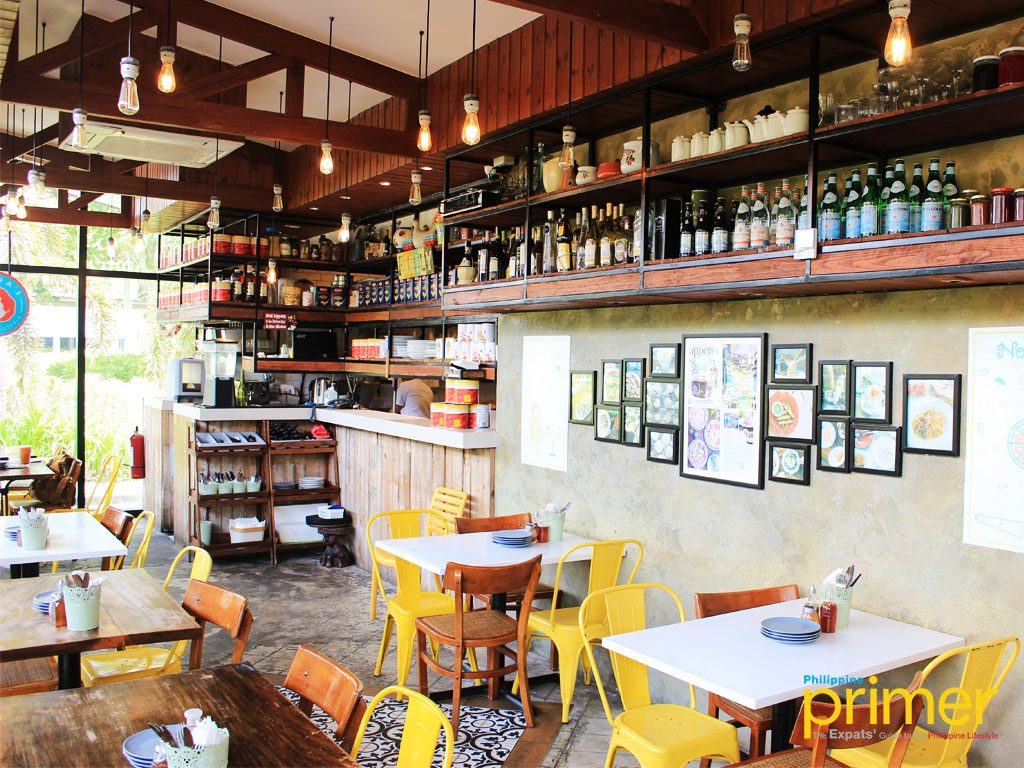 The Tuscany home vibe inside Nonna's
Owned by Mama Lou's David and Crystal Sison, Nonna's Pasta and Pizzeria has more of an artisanal quality to it, serving pasta made from scratch. This warm yet colorful restaurant takes you to a Tuscany vibe home, giving you a perfect Italian dining experience. What sets them apart from their sister restaurant is that re-inventing and experimenting never stops at Nonna's.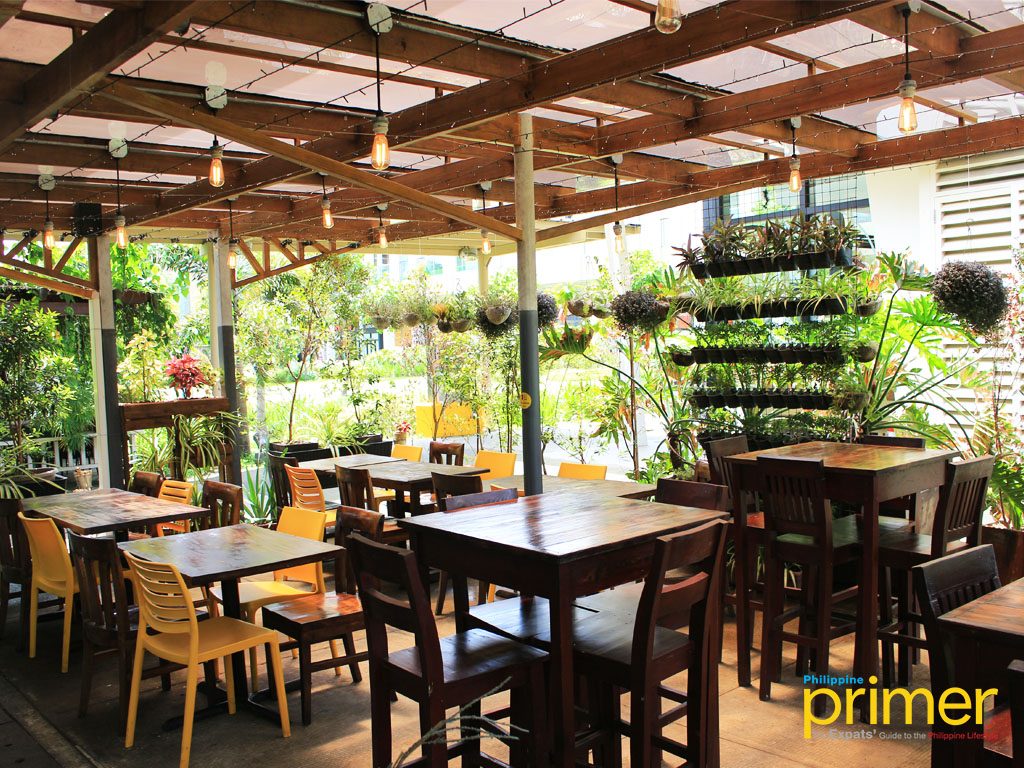 Tables are also available outside Nonna's with their garden vibe exterior
As they continuously come up with new dishes, they offer some of your not-so-ordinary pizza like their Seoul special, a Korean yet Italian style pizza with kimchi, Korean sausage, sesame seeds, and soy glaze. Another definitely must-try bestseller here in Nonna's is their Spaghetti Arrabiata, a well-loved pasta that uses an arrabbiata sauce made with sun-dried tomatoes, oregano, and chili.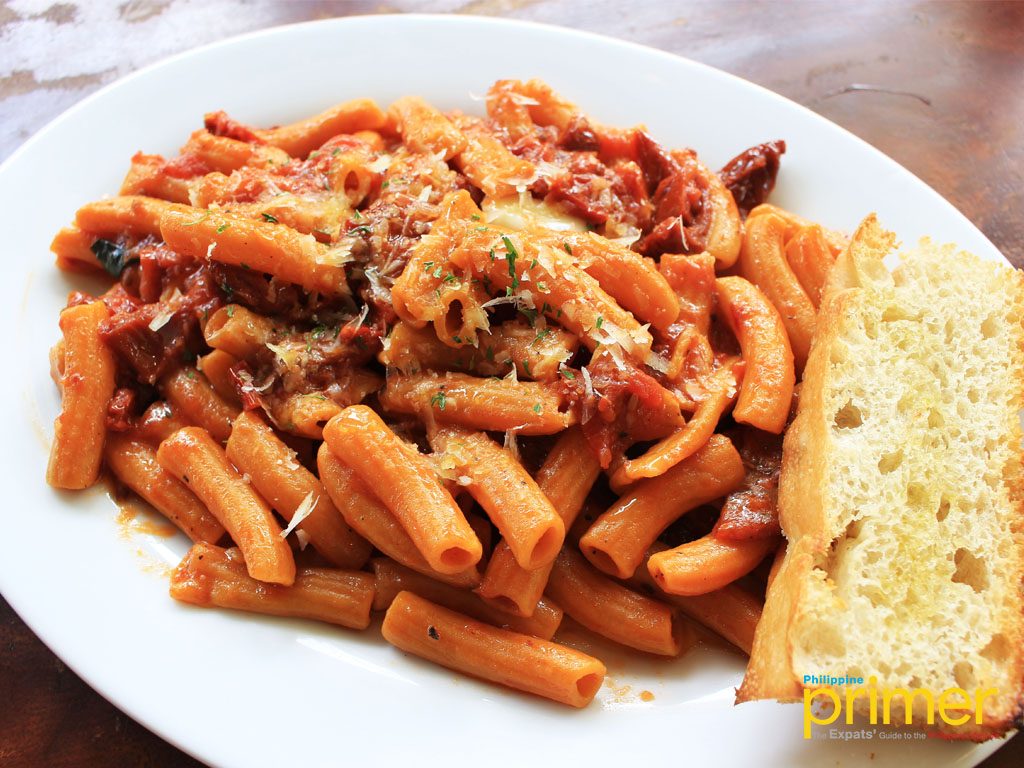 Spaghetti Arrabiata (Php 250)
Their Arrabiata goes well with their famous pizza, Nonna's Special, an unusual pizza served with only basil cream and Pomodoro, topped with burrata and mozzarella cheese.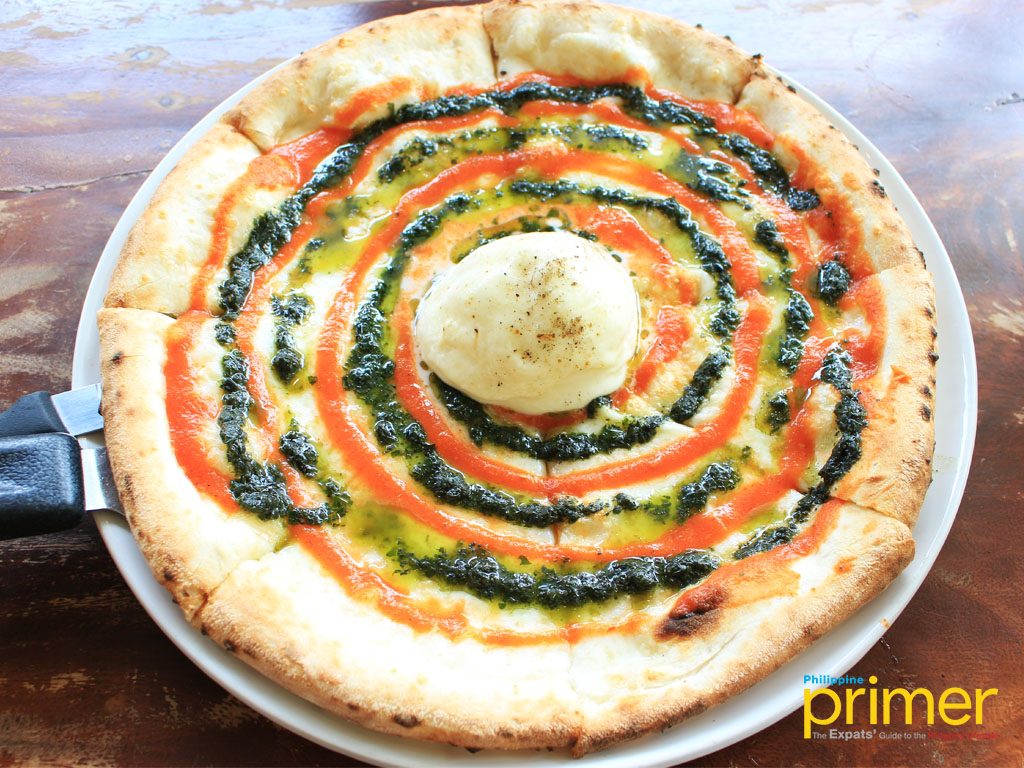 Nonna's Special (Php 450)
Not much of a pasta and pizza lover? You can always try their salads. Finish off the Italian taste with a dose of sweetness and try their sweet serving of Creme Brulee (Php 185) or custard base topped with caramelized sugar.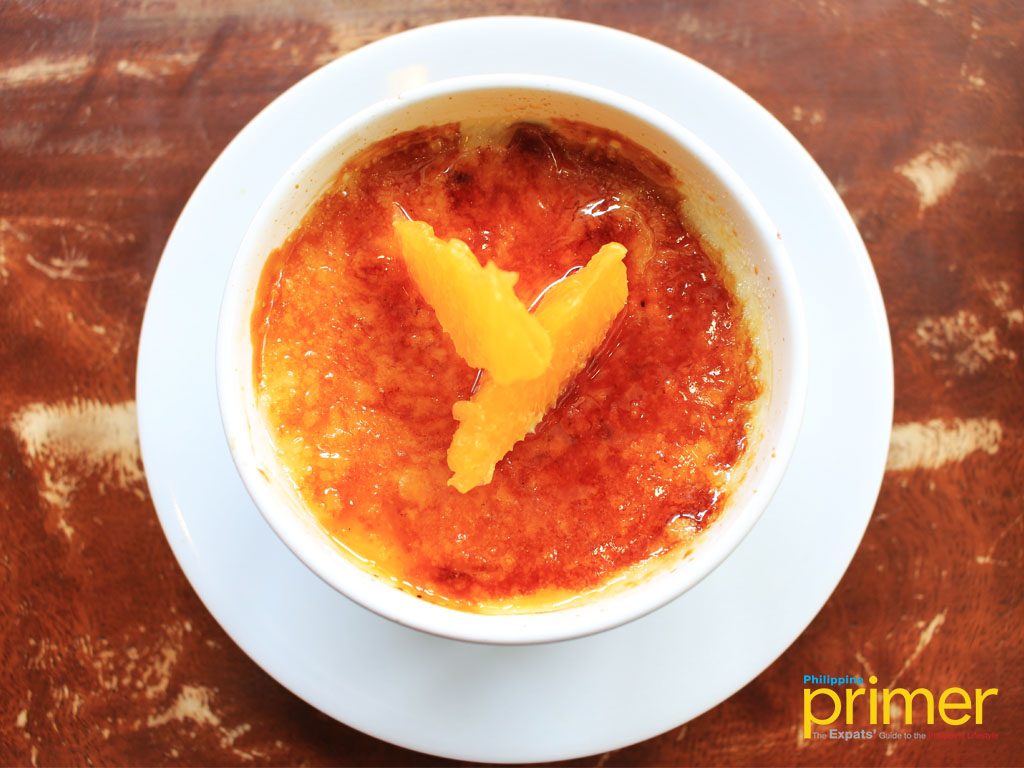 Creme Brulee (Php 185)
Have a bite of your classic favorite Italian dish with a whole new twist at Nonna's Pasta and Pizzeria; the home of artisanal-quality pasta and pizzas.
Nonna's is located at the GFF-1 of Solenad 3, Nuvali Santa Rosa, Laguna, Nonna's is open every Mondays to Thursdays at 10:00 a.m to 09:00 p.m, on Fridays and Saturdays at 11:00 a.m to 10:00 p.m and on Sundays: 10:00 until 09:00 p.m. For more information, you can call them at 0949 889 8959 or visit their Facebook page at Nonna's.
---
This first appeared in Philippine Primer Japanese Magazine's August 2018 issue.
General Information
GFF-1 Solenad 3, Nuvali Santa Rosa, Laguna
0949-889-8959
10 a.m. to 9 p.m. (Sun to Thur), 11 a.m. to 10 pm (Fri to Sat)