Taqueria Seta in Makati: The Flavors of Mexico
UPDATED as of February 12, 2019. Taqueria Seta 4988 Paz M. Guazon has closed down and will be moving to another location soon. 
When in Mexico, one shouldn't miss the street food they offer known as antojitos (small cravings) in the form of tacos, burritos, quesadillas, tamales, and the like. In the Philippines, one can now enjoy the same experience at a restaurant located in Poblacion in Makati City.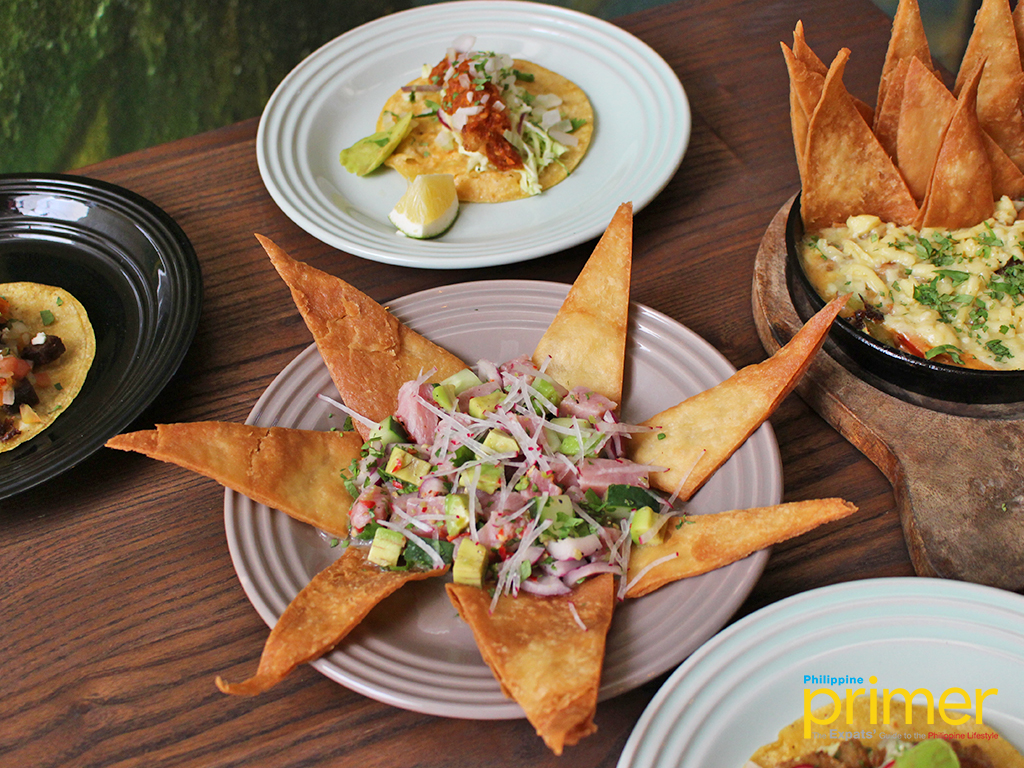 Taqueria Seta is a new venture of fifteen partners composed of chefs and businessmen who wanted to bring authentic Mexican cuisine and let the customers have fun all night at the same time. If you've been to Poblacion, you'll probably know that it's one of the most popular and hippest places in Makati as it offers different food hubs, and Taqueria Seta is one of its latest additions.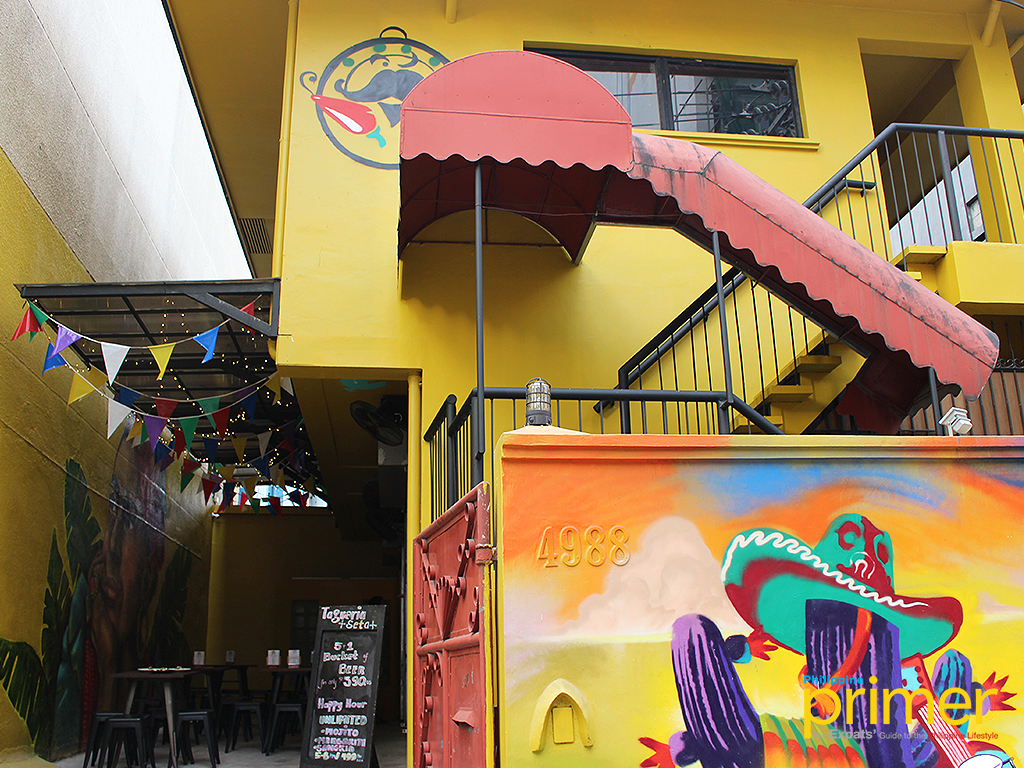 This building used to be a ladies dormitory; they renovated the entire place and kept some pieces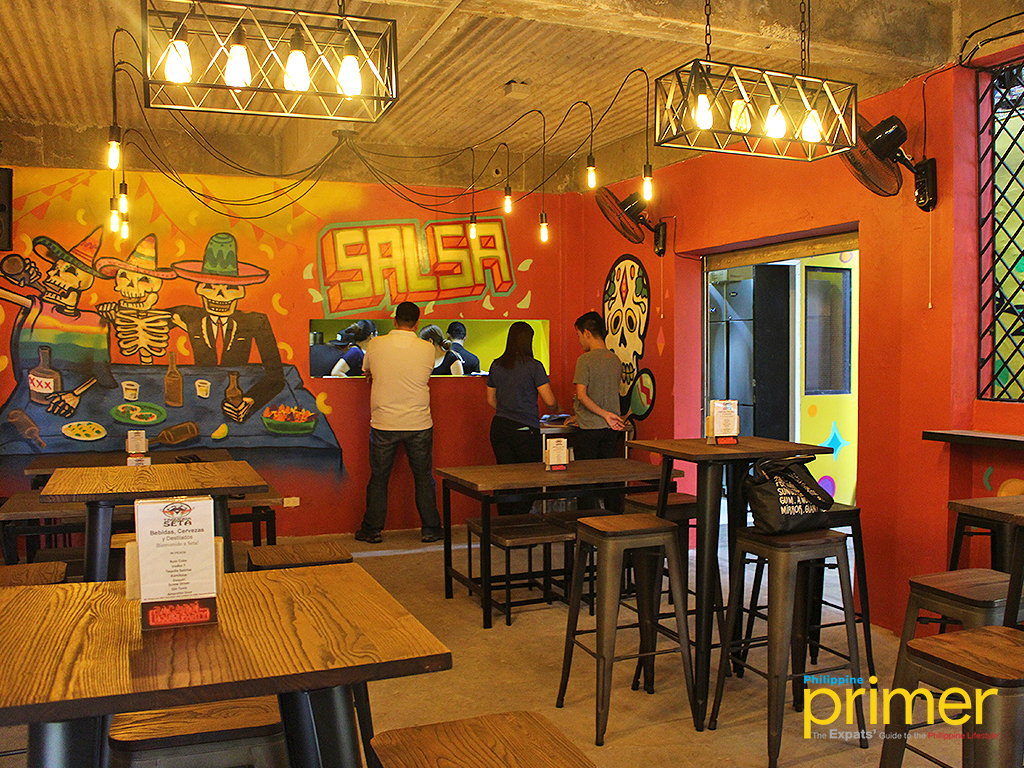 The warm lights lifts the entire room making it homey yet artsy
Located along the street of P. Guanzon, your eyes will immediately fall on the most vibrant and colorful house—which happens to be this restaurant. Inside, you will see colorful murals, one of which is a replica of the one made by famed Mexican painter Frida Kahlo. Plastered on every wall are paintings of Calavera (decorative human skulls) which add spice to the room, with dim lights and high chairs accentuating the entire design.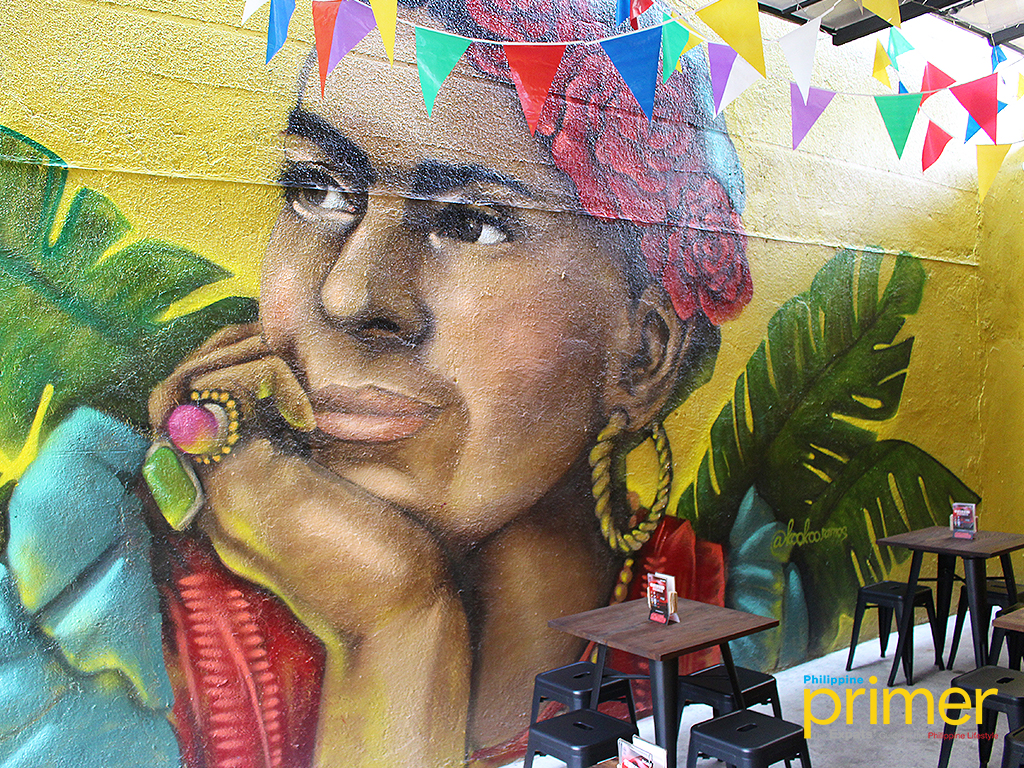 A wonderful mural of Frida Kahlo
Seta is a Spanish term which means mushroom. The inspiration behind the name is from one of the owners and head chef of the Taqueria, Ian Padilla, whose nickname is Chef Champignon or Chef Girolle. "In terms of authenticity, one of our partners bring Mexican peppers with him to the Philippines, which we use for our dishes," says Chef Ian.
Taqueria Seta offers all the popular Mexican street dishes you can think of: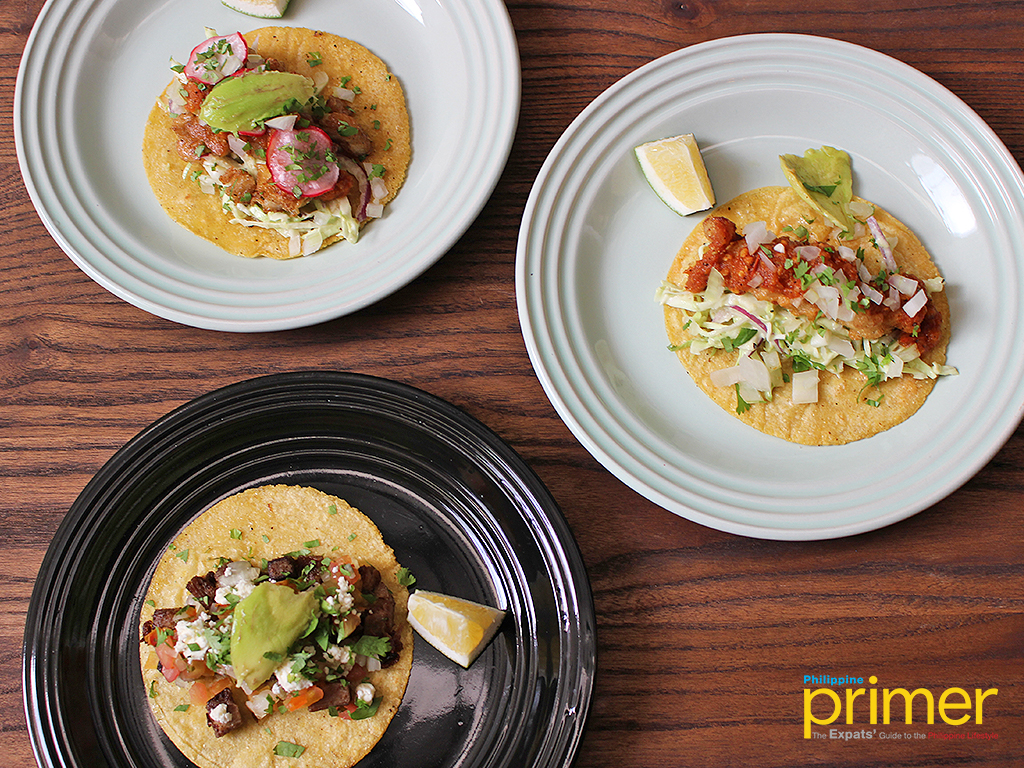 Upper left: Lengua Taco (Php 130), Lower Right: Tripita Taco (Tripe) Php 120), Right corner: Perscado Frito (Fish Taco) Php 120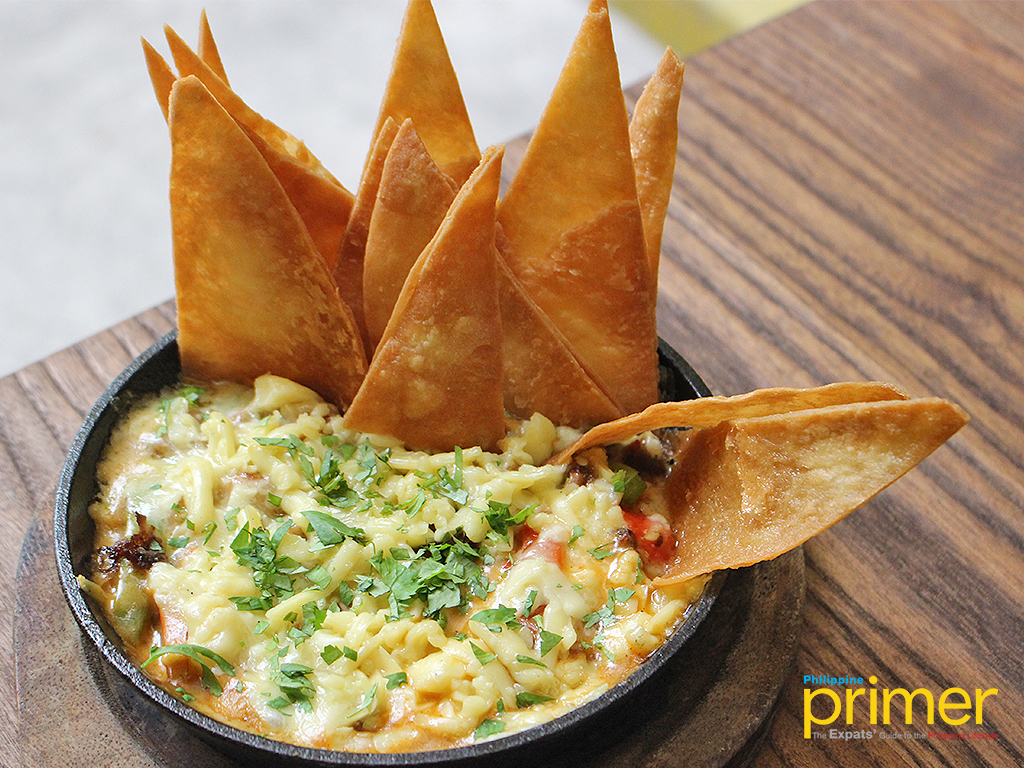 Queso Fondido (Php 350) Skillet Melted Cheese Dip, Jalapeño, Tortilla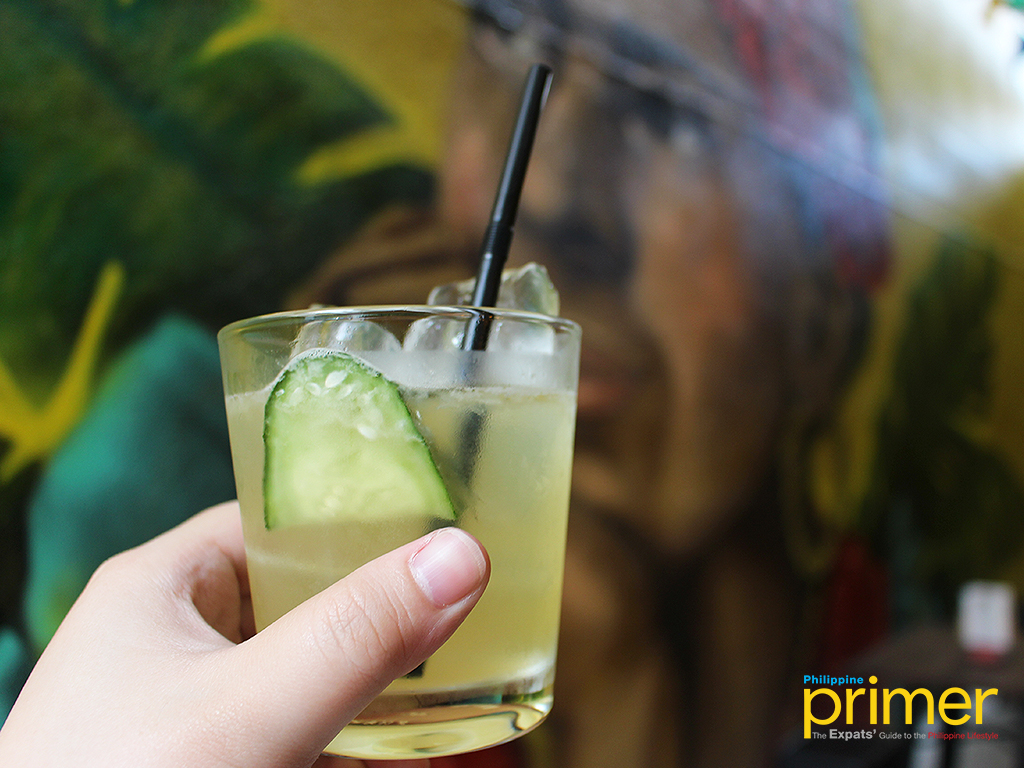 Madrasta (Php 400) Case Noble Reposado, Apple, Cucumber, Lime
At night, the restaurant's mood shifts to something upbeat and alive. Different groups of people would gather around Taqueria Seta and enjoy. With Happy Hour, customers can enjoy unlimited mojitos, margaritas, and sangrias from 5 pm to 6 pm for only Php 499. They also have select cocktails that are priced for only Php 90.
Customers will be glad to know that there's an upstairs space with a bar that can be used for special occasions or parties. Taqueria Seta is open until 1 am, which makes it the perfect hang-out spot and a place to go for late night sessions.
General Information
4988 Paz M. Guazon St., Barangay Poblacion, Makati, 1222 Metro Manila
5:00 pm to 1:00 am (Monday to Saturday)
Sunday
taqueriaseta@gmail.com