Red Table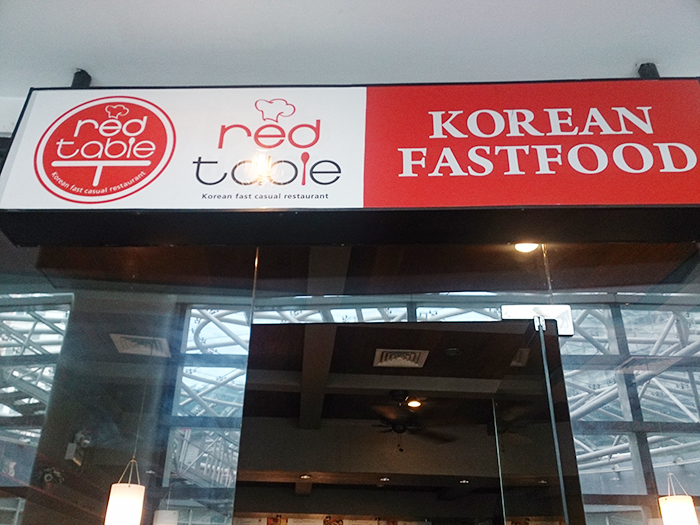 The very oriental red and white signboard of this Korean restaurant is hard to miss on the 3rd floor of RCBC Plaza Tower 2. Red Table, a casual, quick-service diner offers budget-friendly Korean dishes perfect for those who want to try a variety without having to spend much.
From their noodle dishes to their popular Bibimbap, which you can customize to suit your taste, Red Table provides true Korean dish goodness in all its branches. It is also popular for its Onigiris (rice balls wrapped in nori) which come in two variants: the tuna & mayonnaise (P60) and kimchi (P55). An onigiri is wrapped separately from a sheet of dried laver by inner film, to protect it from humidity, keeping its form and taste intact.
You can enjoy Red Table's brand of Korean dining experience in any of its branches in RCBC Plaza, SM Manila, and SM San Lazaro.

Third Floor, RCBC Plaza, Ayala Avenue, Salcedo Village, Makati City